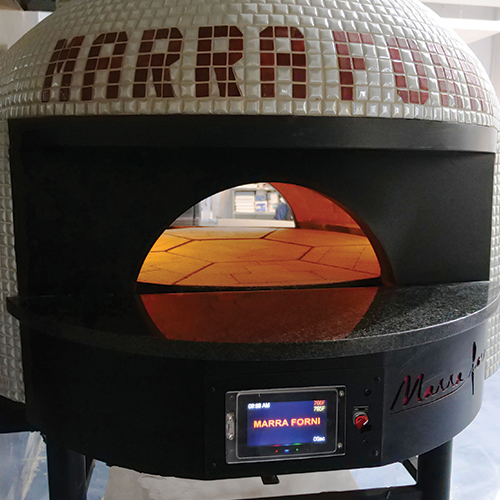 Marra Forni won double honors at the Kitchen Innovation awards. Its powerful Open-Mouth Electric Brick Oven boasts cooking temps up to 1,000°F to bake a pizza in 45 seconds—up to 200 pies per hour. Sorrento refractory brick walls and deck provide top efficiency and balanced, all-heat retention under a low dome. The Rotator Deck Brick Oven with Double Mouth Opening is the first pass-through, rotating-deck oven to use two forced-air burners (totaling just 84KBtu/hour) to produce pizzas from both directions in under 90 seconds. Controls regulate heat, rotation speed from zero to 180 secs, even separate temperatures for each side if so desired. An air screen keeps the heat in.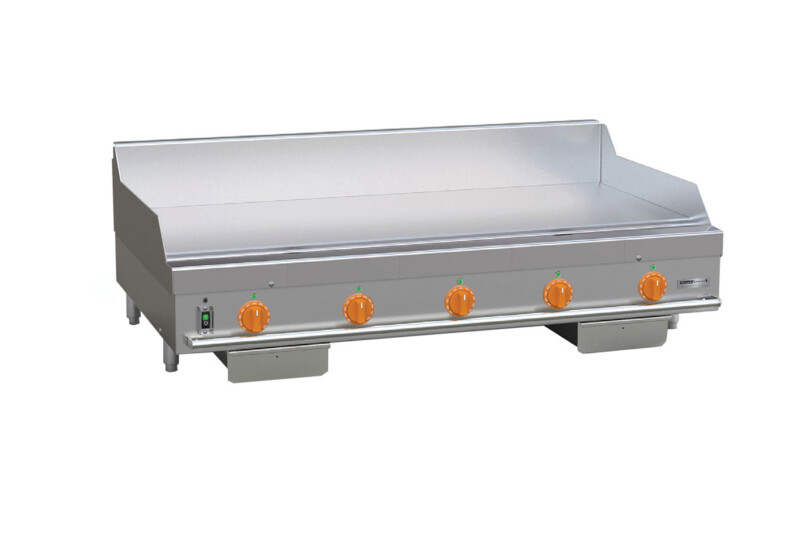 Cooking Equipment
Planchas, though convincing clones of their better-known sister product the griddle, quickly set themselves apart.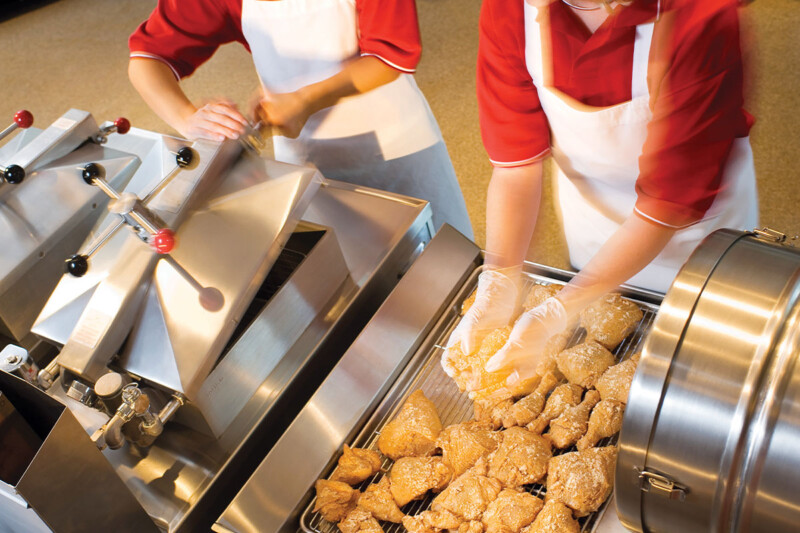 Equipment Comparisons
With oil and labor prices on the rise, today's pressure fryers offer an economical way to cook fried chicken and other comfort foods.