It took replacing the fryer's pump motor three times within the span of a few months for one restaurant manager to realize his staff was not trained on how to filter the oil properly.
"On the first call, we went out there and didn't think it was a major issue," says Dan Sampson, Operations Manager for Whaley Foodservice, Lexington, S.C. The manager complained the fryer wasn't filtering oil. The technician took the pump apart and found it was filled with debris from the battered chicken wings the kitchen staff was frying.
The technician replaced the pump motor, which had burned out after continuously trying to filter through the clogged pump. The new motor plus labor cost $500.
Three weeks later, the manager called to say the fryer wasn't filtering again. The technician went back to the kitchen and found the fryer's pump filled with more debris. He replaced the motor and explained to the manager that the off-brand filter paper they were using was too small for the fryer model and was allowing debris to flow under the edges of the filter and into the drain line. The hold-down ring used for anchoring the filter paper to the bottom of the vat was missing as well.
"We explained these issues, but the second motor burned up in less than a month," he says. After installing a third motor, Sampson decided to sit and watch the restaurant employees filter the oil.
"Three different people had three different ways of filtering," he says. "One of the employees actually picked up the filter paper from one corner and let the debris run straight into the drain." Sampson himself trained staff on how to filter the oil properly and ordered filter paper directly from the fryer's manufacturer along with a replacement hold-down ring. The restaurant hasn't since had an issue with the fryer.
Sampson recommends managers take the time to train staff on how to filter fryer oil properly. "If you only have one or two people participate in the training at installation, make sure you share that information with employees who are truly going to be filtering the oil day in and day out," he adds. And always use the manufacturer's recommended supplies.
Copyright FER July 2014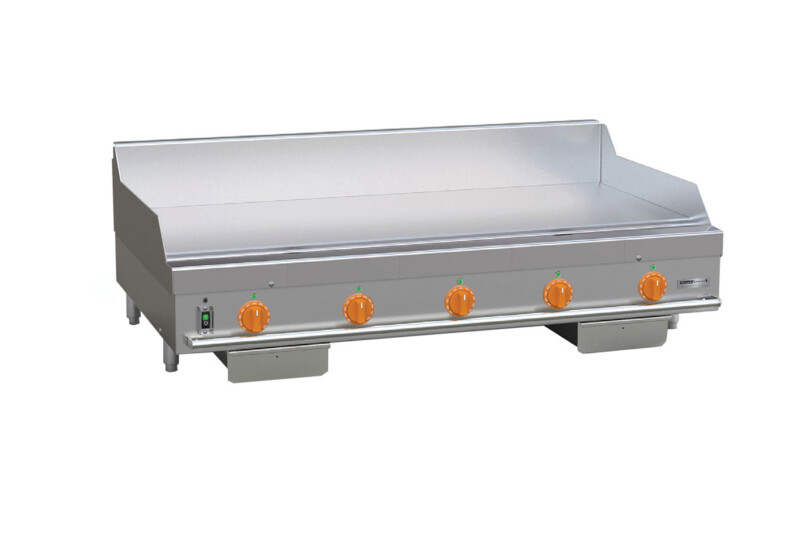 Cooking Equipment
Planchas, though convincing clones of their better-known sister product the griddle, quickly set themselves apart.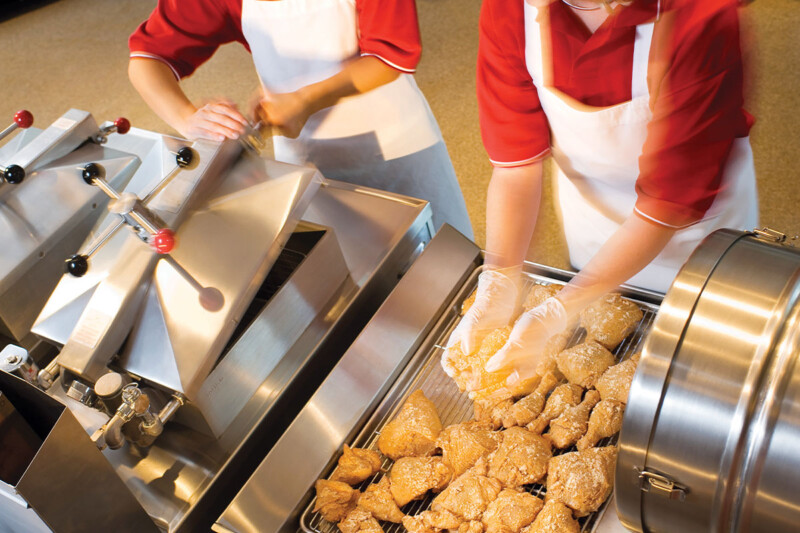 Equipment Comparisons
With oil and labor prices on the rise, today's pressure fryers offer an economical way to cook fried chicken and other comfort foods.