FER Top Dealer Numbers Confirm Slow 2017, But That's Old News
I prefer walking into a big show such as the National Restaurant Association Show next week with good news. And there is some. But first let me write about what the 2018 FER Top Dealer numbers confirm about 2017.
You may recall that my forecasting partner John Muldowney and I cut the FER estimate of 2017 foodservice equipment and supplies sales to 3% nominal growth (1.1% real growth) last November, based on what we saw from the MAFSI Barometer and public E&S company results. As it turned out, MAFSI's four-quarter average growth in 2017 was only 3.05%, while the eight public companies we follow had blended sales growth of 1.5% with the six equipment-oriented companies barely positive.
Now, Chris Palmer, Beth Lorenzini, and I have compiled and analyzed data from our annual FER Top Dealer Report. Combined sales from our 55 verifying dealers grew 10% in 2017, but that's misleading. When you pull out TriMark USA, up 17.4%, and Clark Associates, up 25.3%, the remaining 53 saw sales grow only 4.8%. And even that's misleading. The bottom 28 of our 55 grew sales a mere 1.5% and the bottom 18 only 0.9%.
This is a very different scenario from 2016, when the Top Dealers other than TriMark and Clark grew 8.5% and even the bottom 19 grew 4.5%. In 2016, eight of our Top Dealers reported declines (and you have to remember how brave they are to do so!), with five of those in the bottom 19. For 2017, 13 of the 55 reported declines, six in the bottom 18, and nine in the bottom half.
So, put all this together and I don't think there is any question that 2017 was a very slow growth year for E&S. To put it in perspective, we've been tracking the Top Dealers since 2011. Last year, the Top Dealers saw the slowest overall growth of any year since the end of the recession, when we started tracking them.
But, of course, the E&S market is dependent on the fortunes of its foodservice operator customer base. And, as most of you know, things weren't great for operators last year either. Our friend Joe Pawlak, principal at Technomic Inc., sent us their latest Top 500 Chain Restaurant Report last week. Guess what the Top 500 chains combined sales' growth was last year? 3.1%. This sounding familiar?
But I promised you good news and I have some. Dr. Muldowney has compiled preliminary numbers for the public companies in the first quarter—we're still waiting for Middleby—and the numbers are much better! Nearly all the reporting companies are showing very decent gains. Using a conservative placeholder for Middleby, John calculates 5.5% growth for the six equipment- oriented companies. Libbey Foodservice, our one remaining supplies-oriented public (Carlisle Foodservice has been taken private), was off slightly first quarter, but still John estimates a 4.7% gain for the seven. This is the best quarter since the fourth quarter 2016.
And then last week, I read in Nation's Restaurant News the latest monthly chain numbers from Black Box Intelligence. I'll just quote the article: "The restaurant industry produced encouraging top-line results in April. The 1.5% same-store sales growth was the strongest in the last 31 months. For perspective, the industry hasn't recorded seven straight weeks of positive sales growth since December 2015." As they say, a month or a quarter doesn't a trend make, but I get a feeling things are improving. The 2017 slowdown never made much sense anyway.
Hope to see you at NRA.
Cheers,

Robin Ashton
Publisher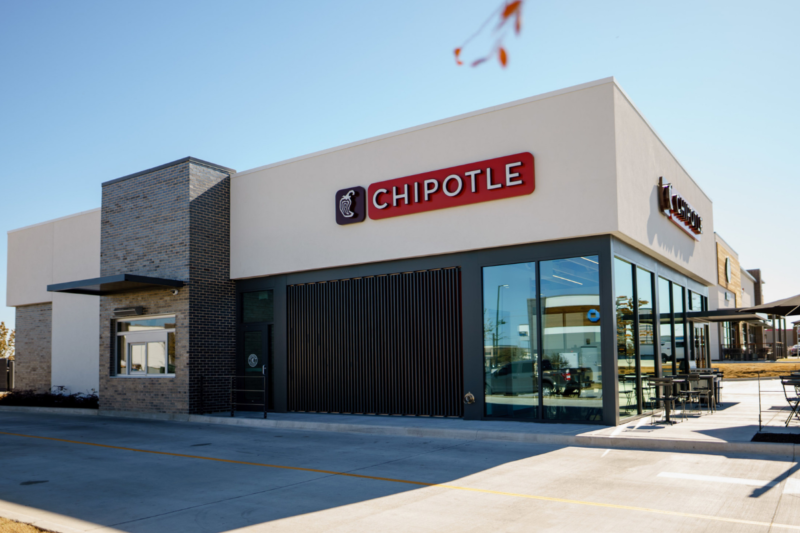 Company News
Despite not yet recovering all its in-store sales, periodic staffing challenges, menu price hikes and supply chain disruptions, Chipotle Mexican Grill had a record third quarter, bringing in $2 billion...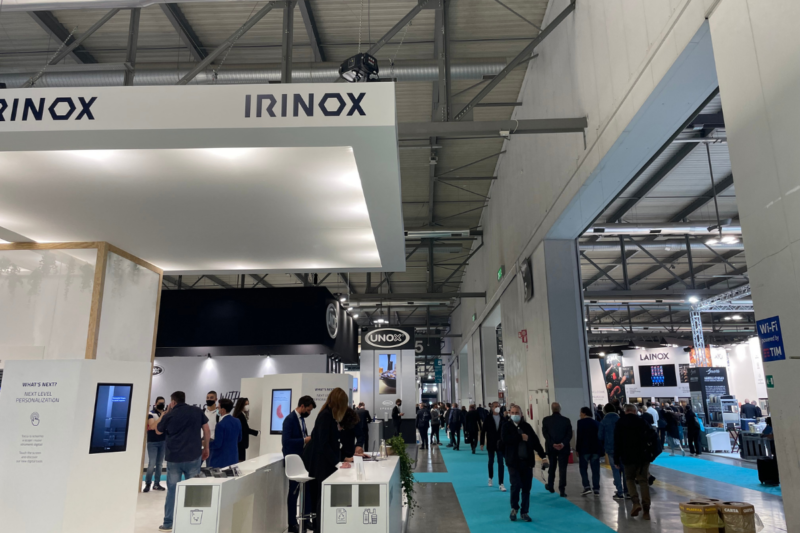 Events
HostMilano, one of the largest foodservice equipment shows in the world, kicked off today in Italy, and FER is on location.