Listening In The NRA Aisles, Scoping Out The Forecast Update
We stage our quarterly President's Preview E&S Market Forecast update June 5. (To register, click here.) Our Research Associate John Muldowney, who is also principal of consulting firm Clarity Marketing, and I have been collecting all the first quarter 2018 data we can find. Nearly all of it's in. And we also now have Technomic's forecast update for 2018 and preliminary 2019 numbers, which was released during NRA last week. But we also talked to as many manufacturers and dealers as we could at NRA.
What do the numbers and the anecdotes indicate? We don't want to give everything away. (Hey, pay your money, you get the goods! We're selling reporting, knowledge and expertise here.) But with the exception of the MAFSI Barometer, which came in at a weak 1.5% first-quarter sales gain, nearly all the numbers and many suppliers report a moderate to strong upturn beginning in mid-March.
The MAFSI numbers (see our full report this issue here) were a bit surprising on the down side. The Barometer lagged to an average of 2.7% sales growth in the third and fourth quarters of 2017. It's one of the factors that led John and I to cut the estimate for annual 2017 E&S market growth to 3% in current dollars. But only 1.5%?
The MAFSI Barometer is the most broad-based, hard number indicator we have in this industry, so I'm not saying it's not credible. All four U.S. regions reported growth of 2% or less, and Canada, which had been doing very well, saw sales grow only 2.1% in the quarter. Sales of equipment, the largest category in MAFSI's weighted system, and durable supplies were particular weak, with growth of only 1.4% and 0.9% respectively. No sub-category of equipment except warewashing saw growth of more than 2%.
But as I wrote two weeks ago in reference to the slow growth of most of our the FER Top Dealers in 2017 (2018 FER Top Dealers), this is old news. John's final computation of public E&S company organic sales growth came in at 3% first quarter, the best quarter by far since 2016.
Almost everyone I talked to at NRA was very upbeat about the past couple months and the remainder of 2018. Many of the equipment manufacturers said monthly year-to-year gains suddenly spiked into the double-digit range beginning in March. Tabletop suppliers are also seeing a strong uptick. Supplies folks were a bit less optimistic, but are seeing some improvement. One strong signal from the first quarter MAFSI Barometer was quotation and consultant activity levels.
And operators, including McDonald's, are doing much better. Black Box Intelligence, as I cited two weeks ago, reports April was the best month for chain same-store- sales in 31 months. NPD's first quarter U.S. traffic numbers were flat, which is actually positive, given improvement in full service traffic losses. And Technomic's new forecast is for stronger growth than previously forecast for this year, and nominal growth above 4% in 2019.
John and I have not discussed in detail if we want to revise the current E&S market estimate of 3.4% nominal growth and 1.2% real after factoring out anticipated price increases. Given the run-up in commodities prices, I'm hearing a lot about mid-year price increases.
I do think 2018 will turn out to be a better year of growth for the E&S market than 2017. I just haven't settled on how much better. To see what John and I decide, register here for the June 5 forecast update.
Cheers,

Robin Ashton
Publisher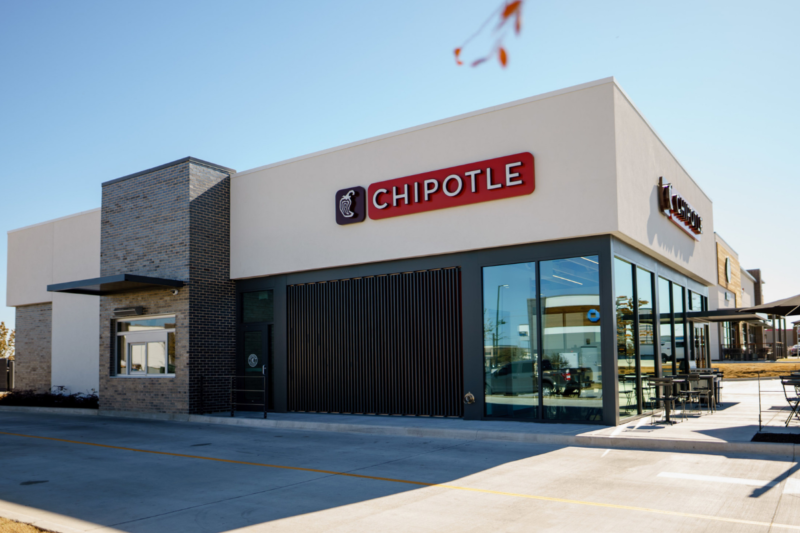 Company News
Despite not yet recovering all its in-store sales, periodic staffing challenges, menu price hikes and supply chain disruptions, Chipotle Mexican Grill had a record third quarter, bringing in $2 billion...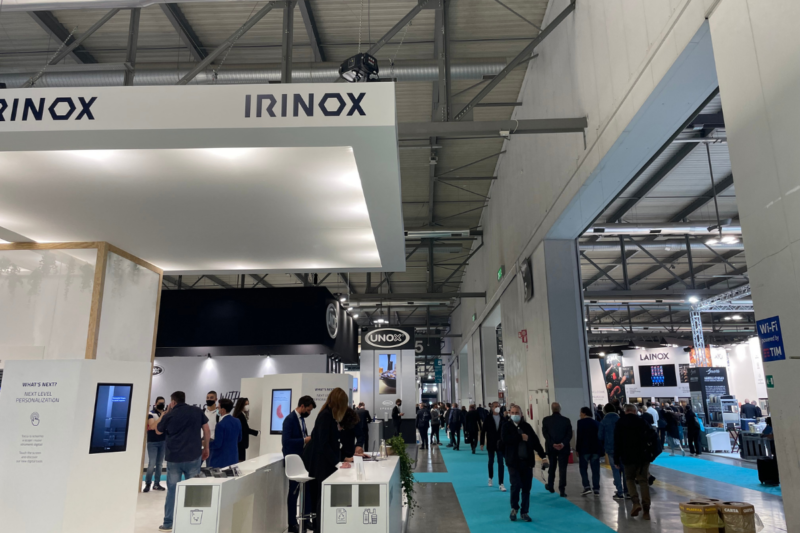 Events
HostMilano, one of the largest foodservice equipment shows in the world, kicked off today in Italy, and FER is on location.