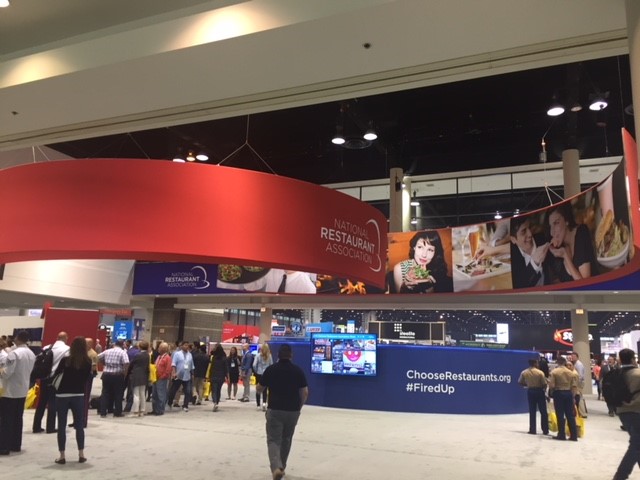 The National Restaurant Association Restaurant, Hotel-Motel Show turns 100 next year, but its first century went out with a bang in May.
The 99th annual show, May 19-22 in Chicago, was the largest ever, with exhibits covering more than 715,000 sq.ft. at McCormick Place. More than 65,000 total registrants attended, representing more than 110 countries and all 50 states.
"We have seen growth from key regions, both domestically and internationally," says NRA Executive V.P. Mary Pat Heftman. "This year we had strong growth from some of the largest international attendee groups including a 16% increase from Mexico, 15% increase from Brazil, and 19% from Australia. Growth also came from all corners of the U.S., including 6% growth from Texas, 4% from New York, 5% from Florida, 2% from California, and a huge 17% jump from Massachusetts."
In addition, the Show had a robust international exhibitor presence, offering 24 international pavilions this year, with new exhibits added from Japan, France, Thailand, Scotland, Spain, and Greece to go along with stalwarts from Italy's Bellavita Pavilion, China, Germany, Ecuador and others.
The show also hosted its first-ever Restaurant Revenue Growth Conference. Attendees were enthralled with MLB executive Billy Beane's discussion on how he transformed baseball with the application of data insights and discipline, and how restaurateurs can do the same with their businesses. Scott Svenson talked with the audience about how his MOD Pizza chain has grown rapidly by relying on a people-first corporate culture that MOD terms "Pizza with a Purpose." Entrepreneur Jon Taffer wrapped up the two-day conference with a talk that encouraged conferees to go back and put the lessons they learned over the previous two days in to immediate action.
"We have assets now … technology and innovation … that are truly remarkable, but technology is neutral," Secretary of State Condoleezza Rice told an opening-day crowd. "It can be good or bad depending on how it is applied. It can be the answer to a lot of our problems. But if it is not applied correctly, it could increase the gap between those who have and those who do not."
Technology also was the focus at The Future of Restaurants, which covered the future of the industry—both from technological and non-tech perspectives. A panel featuring global futurist and innovation expert Daniel Burrus, John Miller (CaliGroup), Sarah Lockyer (Winsight Media), and John Ha (Bear Robotics) discussed the changes—facial recognition, robotics, voice-assistants, and autonomous delivery vehicles—all coming soon to restaurants. Ha emphasized that "we cannot eliminate the human touch" in restaurants. Lockyer pointed out that not every technology is right for every restaurant. Tech must be brand-appropriate and additive to the experience.
The Kitchen Innovations Awards pavilion drew crowds to see the equipment honored for benefiting operators. Also garnering interest was the show's newest innovation, The Water Cooler, which gave attendees a specific location on the exhibit floor for crowdsourced discussions, industry meetups, and informal exchanges.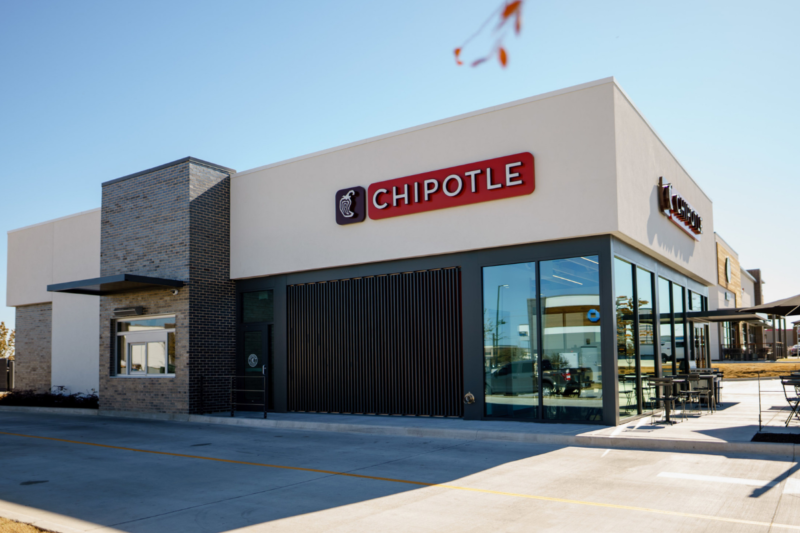 Company News
Despite not yet recovering all its in-store sales, periodic staffing challenges, menu price hikes and supply chain disruptions, Chipotle Mexican Grill had a record third quarter, bringing in $2 billion...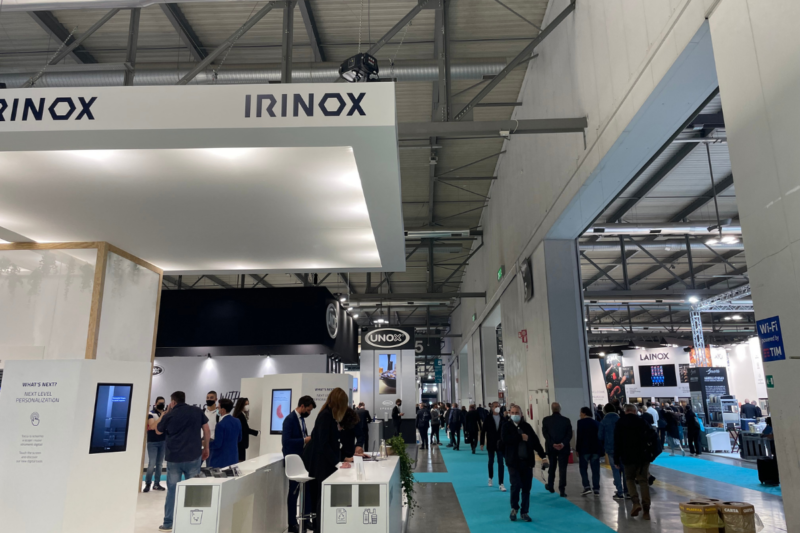 Events
HostMilano, one of the largest foodservice equipment shows in the world, kicked off today in Italy, and FER is on location.