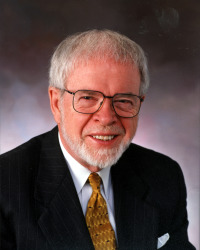 Groundbreaking foodservice facility design consultant John Cini, FFCSI, one of the founders of Cini-Little International as well as of FCSI, passed away July 4. He was 86, and is survived by his wife, three children, and their families.
Cini was a pioneer in foodservice design consulting and a mentor to many who followed him. He began his career in operations at Stouffer's Restaurant and Prexy's in New York, and in 1963 was recruited by Marriott Corp. to direct its food facilities design division in Maryland. Five years later, he struck out on his own and, joined by fellow Cornell University Hotel School alumni, founded his own consulting firm, now known as Cini-Little International.
Established in an era when foodservice in commercial facilities was seen as a necessity, with little emphasis placed on the critical role food and dining plays within everyday lives, Cini led the company through planning and designing strong, efficient and dynamic operations to elevate foodservice and connect the communities they served. Working with prominent architects and clients, Cini-Little designed commercial kitchens for corporations, hospitals, universities, museums, and sports complexes as well as for hotels and well-known restaurateurs. Among its firsts were food halls and scatter-style serveries.
Cini was responsible for designing kitchens and support facilities in a number of landmark projects including the iconic twin towers at the World Trade Center, Colonial Williamsburg, The Greenbrier, IBM, and the National Gallery of Art. He led the company for 34 years as chairman and CEO. He retired from its day-to-day business in June 2002, and remained active on the board until 2016. Today Cini-Little has 13 offices in eight U.S. cities and London, Seoul, Sydney, Toronto, and Tokyo.
"I am privileged and thankful for the opportunity to work closely with John for almost four decades," states Ron Kooser, a principal at Cini-Little. "As a colleague, business partner, and most of all, a friend. He had a zest for all things in his professional and personal lives, and enriched those who were fortunate enough to cross his path. Our industry has lost a bright light, and we will miss him."
Cini was a founding member of Foodservice Consultants Society International, and was honored as a member of the FCSI Council of Fellows in 1986. He was an active Cornell alum and member of its Hotel Society, and served on a number of board and advisory committees including University of Delaware's Hotel, Restaurant & Institutional Management School's Advisory Council during the creation and early years of the program.
"To say it quite simply, John had the greatest impact on my professional life of any single individual, and an equally important influence on my life in general as one of a handful of those who have been a friend for over five decades," says Cini-Little Chairman Bill Eaton.
Cini's daughter, Diane Dowling, now serves as the firm's CFO/CEO. "As his daughter, I had the privilege of seeing how much my dad loved his profession and the foodservice industry in general. He had an innate curiosity and ability to reason through difficult problems that led him to be so successful during his career. It was my honor to work by his side for many years and now to lead the company he built."
Services were planned for July 9 and 10 in Maryland. In lieu of flowers, the family requests contributions be made to St. Jude Children's Research Hospital.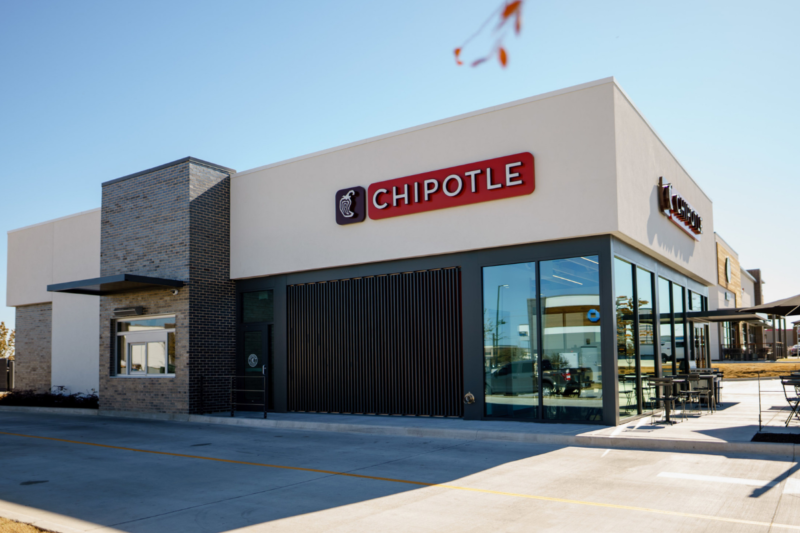 Company News
Despite not yet recovering all its in-store sales, periodic staffing challenges, menu price hikes and supply chain disruptions, Chipotle Mexican Grill had a record third quarter, bringing in $2 billion...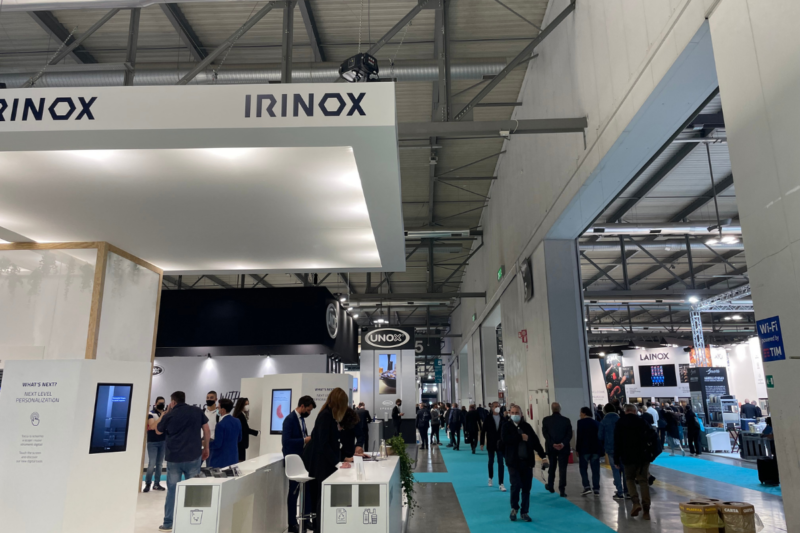 Events
HostMilano, one of the largest foodservice equipment shows in the world, kicked off today in Italy, and FER is on location.