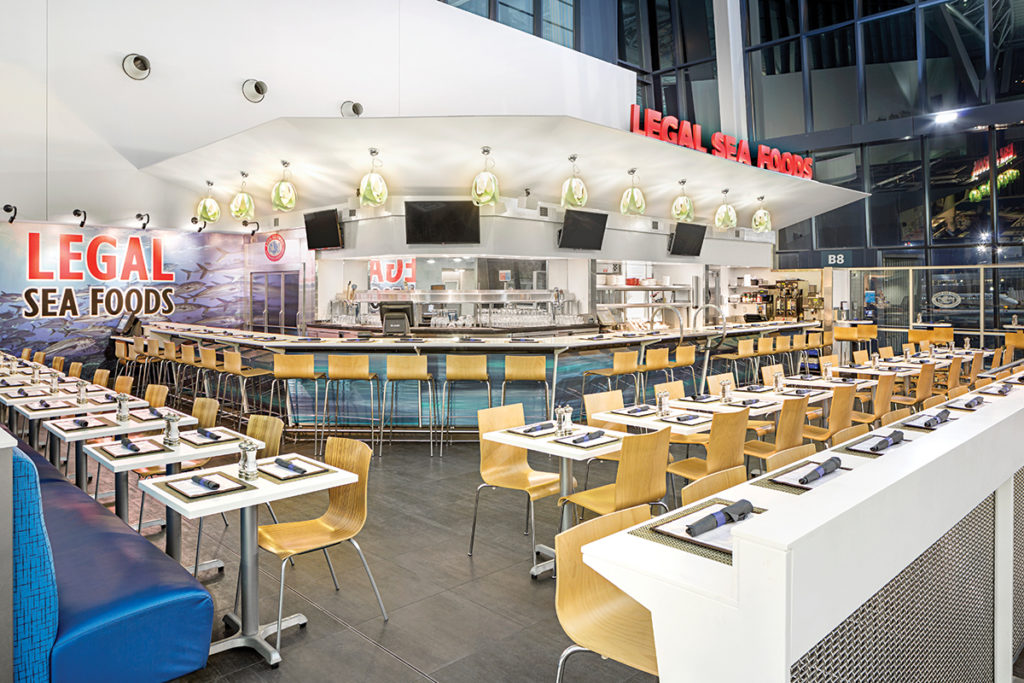 You've done time/motion studies. You measured stations and throughput and shrunk footprints. But what have you skipped or overlooked? How much "leaner" can you get?
"Lean Thinking in Restaurants" took on that question as a session at FER's 2018 Multiunit Foodservice Equipment Symposium at the Barton Creek Resort & Spa in Austin, Texas, back in January. Josh Howell, Senior Coach at the Lean Enterprise Institute, teamed with client Rich Vellante, Exec. Chef and Exec. V.P. at Legal Sea Foods, to lay out the principles of Lean and talk about results gained at both Starbucks, where Howell began, and Legal Sea Foods.
A little background: Lean, a set of principles and practices for creating better value for the customers, with fewer resources, first appeared in the auto industry when Toyota formalized the system in '01. Efficiency studies in various forms had existed a half century or more, but often they'd be implemented piecemeal, focusing on one phase or process at a time. Lean, on the other hand, creates a comprehensive, holistic view of systemwide flow. The idea is to shape all the various functions and departments to interact almost organically and eliminate waste streams across the board.
Starbucks' New Approach
Some years back, Howell says, he joined Starbucks as a barista, and as luck would have it, when the chain chose its first test location for Lean analysis, he was working it. "The study was wildly successful," Howell remembers. And when Starbucks ran into some snags, in '07 the company "turned to Lean to replicate the findings at that first test location."
Among them: "There was *lots* of coffee waste. And yet coffee was often unavailable," Howell says. At that time, during the day the process was to brew quarter-, half- and full batches of a coffee, in *dedicated* urns, then discard after 30 minutes. Each batch of each type of coffee involved maybe about a minute of prep, seven minutes of brewing, then roughly 22-24 minutes of availability. At the end of the day, employees tossed whatever was left.
You can imagine coffee being tossed after 24 minutes, just as a customer comes in and asks for that type. Then what? The customer either waited seven or eight minutes, or opted for a different coffee. Outages occurred 20-30 times per day, Howell says, even while excess product was being wasted, especially during peak hours. And each of those days began before sunrise with 15 minutes of extra labor as employees ground the entire day's beans all at once.
The new system calls for rotating urns, grinding the beans immediately before use, and brewing coffee on an eight-minute cadence. Just as one batch expires, the next becomes available. And the team modified the layout, too, by relocating urns to reduce footsteps and create a flow for the new process.
Howell was so impressed, eventually he joined LEI.
Seafood Casserole Dilemma
Results were similarly impressive at Legal Sea Foods. "We had a problem with ticket times. They were long," Vellante says. Legal Sea Foods contracted with LEI to sort out the causes and solutions.
Target ticket time for dinner service was 15-18 minutes. One measurement of 150 dinner tickets showed 72% (108 tickets) were more than 18 minutes. In fact, there were more tickets at 20 minutes and up than there were at 18.
They measured everything. Some 41% of delayed tickets had at least one item passing through the restaurant's hearth oven—as opposed to 24% through the grill, 17% through the fry station and 13% through the sauté station. It was important to pin that down. By sales mix, the seafood casserole, cooked in the hearth, accounted for 17% of all delayed tickets. Baked scrod was next, at 13%.
So now, Legal Sea Foods knew what to look at. It was important to sort because a customer's order would assemble from multiple stations. So which items were causing the delay? One of the big takeaways, Vellante says, was that it's important to know motion does *not* equal work.
"We noticed the cooks were leaving the line to replenish their stations, looking for utensils and food items to make the dishes. They were busy chasing down items they needed, but none of that wasted motion equaled valued work. Reallocating existing labor to assign one person to replenish all stations solved that.
"And the complication of the seafood casserole was that it required too many steps for one cook to make it correctly and keep up with the workload of the station. We would make five orders or more every hour based on demand. When we watched what was required to make the dish—12 different ingredients, 10 steps, in and out of the oven twice—we decided to simplify, rearrange and eliminate different steps.
"Over time we set up a new system whereby another individual could fully build a seafood casserole for the oven cook and supply it for him. Therefore, instead of 10 steps, a cook now had two—put the casserole in the oven and then take it out."
Smaller Equipment, Smaller Footprints
One other area that came up for discussion during the MUFES session was equipment and footprint. Both Howell and Vellante are proponents of smaller equipment, smaller storage and smaller spaces where possible.
"I believe that in many kitchen scenarios, the equipment is too immobile and large," Vellante says. "I have learned through using [smaller speed ovens] and mobile countertop induction tops that you can handle high-volume customer demand in a smaller footprint. They enable us to operate more in a continuous flow, just-in-time way, which reduces the need for large pieces of equipment, hoods, overall storage, etc.
"I'm also a believer in more frequent deliveries," he adds. They reduce inventory, keep product quality high, reduce the chance of waste and reduce your need for large, cold and ambient storage spaces. "Frequent deliveries also reduce time counting inventory, provide a safer environment for employees (less heavy lifting), help with safety issues (boxes stacked too high or blocking egress), and also can reduce the number of people focused on non-essential work. It allows you to manage the value-creating work, because there is less inventory and 'stuff' to deal with."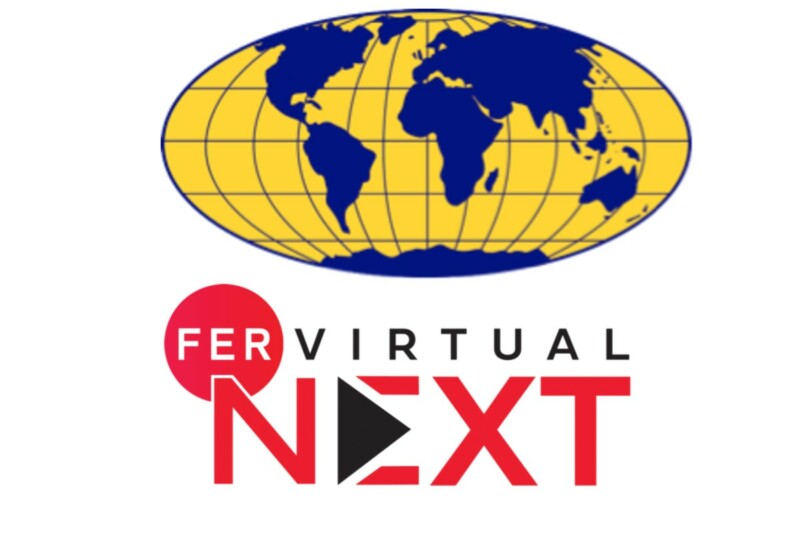 Company News
Virtual conferencing platform helps distributor association connect with participants.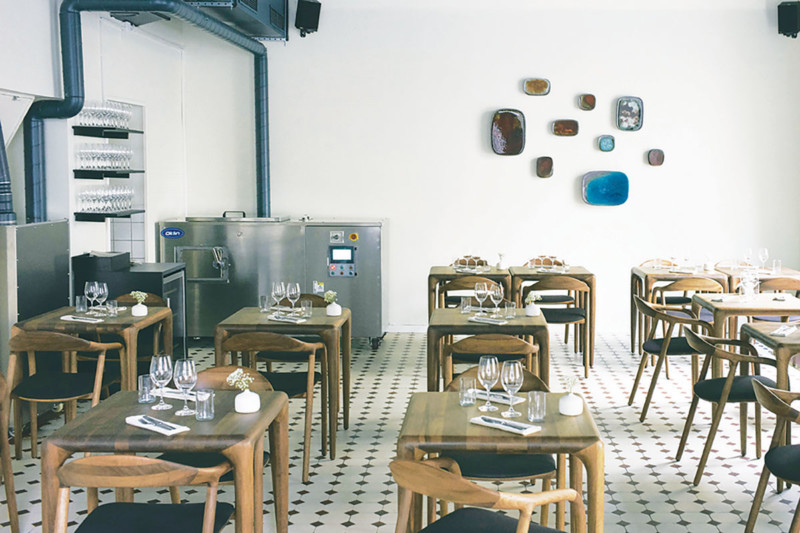 Design Trends
These megatrends might sway what equipment you specify.