Advanced commercial kitchen appliances are equipped to protect restaurants, patrons and even meddling employees striving to "outsmart" the equipment. One pizza parlor was determined to fix its double-stone deck oven, but its efforts only earned it an extra hour of service from EMR Co., Baltimore.
Kitchen staffers observed the pilot light was not staying lit, so the oven's main burners weren't starting. Chip White, an EMR Master Service Technician, finally was called to the scene; however, making the service call was not the restaurant's initial response to the situation.
"When I get to an appointment, I like to break the ice with a quick joke," White says. After they explained the problem, he jovially asked, "Well, did you throw some more wood on the fire?" Expecting a laugh or an eye roll, White was confused when an employee explained that, at a loss for wood, they substituted cardboard. "I thought he was kidding," White says.
Upon opening the bottom compartment of the oven, the technician found ash and charred cardboard. It was left over in the kitchen staff's attempt to trick the oven into force-lighting the burners.
The root cause of the oven's trouble was that the thermopile had slipped too far from the pilot light. The thermopile is a safety device—a group of combined thermocouples that act as a gatekeeper for the main gas line to the oven burners. Unless the thermopile senses the heat from the pilot light, the gas valve will not open and the oven will not turn on.
The thermopile protects operators from gas leaks, fires and potential explosions. "It's a safety device," White cautions. "You do not try to trick something that keeps you safe!" After a slight adjustment to the thermopile and an extra hour of cleaning, the oven was fixed and running smoothly.
Not only are attempts to circumvent controls futile, they can be dangerous. "If there's a problem, get professional help." The restaurant could have saved an hour's time and labor charge if the staff had addressed the problem responsibly.

Copyright FER February 2015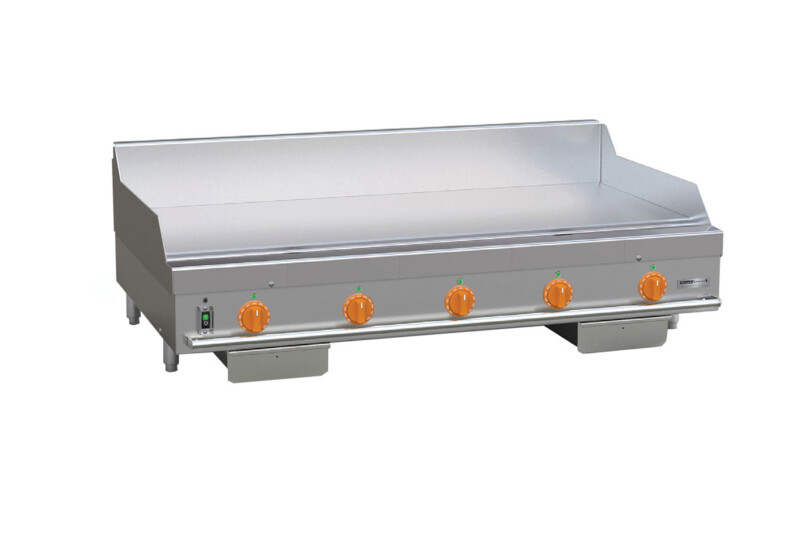 Cooking Equipment
Planchas, though convincing clones of their better-known sister product the griddle, quickly set themselves apart.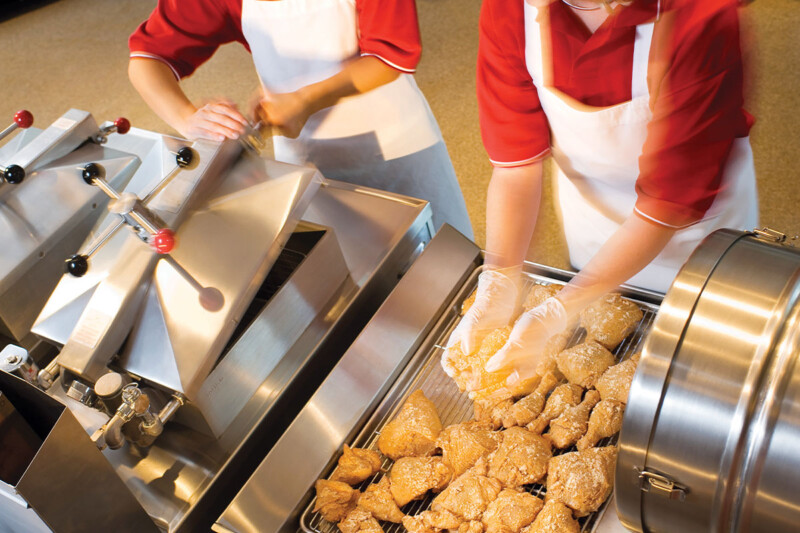 Equipment Comparisons
With oil and labor prices on the rise, today's pressure fryers offer an economical way to cook fried chicken and other comfort foods.