Smallwares & Tabletop Awards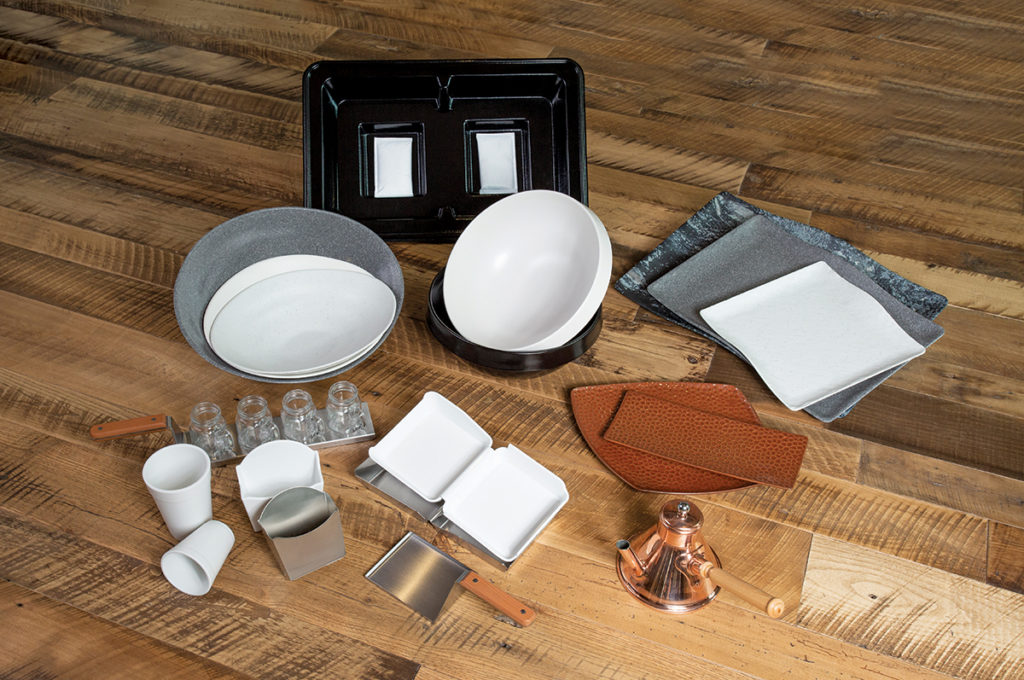 It was a rough-and-tumble, hands-on morning for certain product entries in Foodservice Equipment Reports' annual Smallwares & Tabletop Competition, which took place in mid-August at the Boelter Cos.' beautifully appointed showroom in Chicago.
"The description says 'unbreakable.' Let's find out!" exclaims one judge about a sturdy coffee server before dropping it onto the floor. (The carafe remained unscathed, even after a few more falls.) Judges tried on oven-proof gloves, hefted plates (from melamine to china to stoneware), examined glassware and flatware, jostled food display stands to test stability, and even requested a #10 can of tomato sauce be opened to test a new can-scraping tool.
But there were so many fun and unusual entries that required the five judges—three specialists from E&S dealerships and two operators—to draw on their years of experience in the field to evaluate. On the smallwares side, there were fish bone tweezers with a non-slip grip; a pair of water-proof portion scales, each with its own merits; a serving pan that pushes ingredients level with the top after a simple rotation; a new glove to protect from cuts; and another glove to guard from heat, grease and steam.
The tabletop side of the room displayed entries of all stripes and sizes, colors and materials. Eye-catching buffet ware included hammered stainless risers from one maker, an industrial-looking display stand with pipes and planks from a second, and modular enamel-coated black and white inserts for cold wells from a third. Flatware came in metallic colors: copper, black and rose gold, in either matte or high gloss. Oven-to-table servingware featured enamel-looking exteriors for a homey look. And from multiple suppliers came innovative melamine serving pieces masquerading as stoneware, china, bamboo and even Van Gogh's "Starry Night" sky. Truly a feast for the eyes.
When the proverbial dust settled, five of 17 total smallwares products emerged as winners, while seven of 46 total tabletop products stood out as champions.
The Rules
FER editors define smallwares as back-of-house tools— usually handheld, sometimes countertop items, but always free of motors (although editors allow batteries in items such as scales). Tabletop/servingware candidates include anything that would be used on a well-dressed table, buffet or serving area. Disposables, and this year for the first time, linens, also have been added to the tabletop category.
To be eligible, makers had to introduce products to the market since the May 2017 National Restaurant Association Show. FER editors prejudged all entries. Entries that met the criteria—innovative, new and problem-solving—entered the competition as finalists. Manufacturers submitted the actual items for judging.
JUDGE BIOS
Alyx Douglas, Manager of Global Style & Merchandising at Curiology, Chicago, oversees the styling and merchandising at Levy Restaurants locations. Douglas has logged more than eight years in global sourcing and manufacturing, and five years in the F&B industry.
Michael Garbin, CEC, AAC, HGT, has served as Executive Chef at the Union League Club of Chicago, Chicago, since 1992. A leading member of the American Culinary Federation's Chefs and Culinary Professionals of Chicagoland and the Honorable Order of the Golden Toque, Garbin also works to support culinary educational programs in the Chicago area through internships and work opportunities for culinary students and graduates.
Anne McCabe serves as V.P. of National Accounts for Waukesha, Wis.-based Boelter Cos., in charge of developing new business opportunities across the country. McCabe's previous role with Boelter was leading the company's Supply Division for Illinois and Michigan. She has served with the distributor for more than 30 years.
Walter Bates, serves as Regional Account Manager for the Avendra Group division of the Wasserstrom Co., Columbus, Ohio. During the first three of his six years with Wasserstrom, Bates worked in the Philadelphia and New Jersey market. These days he helps clients in the Atlanta area, with a focus on openings and renovations.
Shannon Tallon has served as Corporate Category Manager/Tabletop for Edward Don & Co., Woodridge, Ill., since 2012. A 13-year vet at Don, Tallon recently added Buffet Service and Table Service categories to her responsibilities.
Click for full coverage of the winners and finalists of the FER 2018 Smallwares & Tabletop Competition.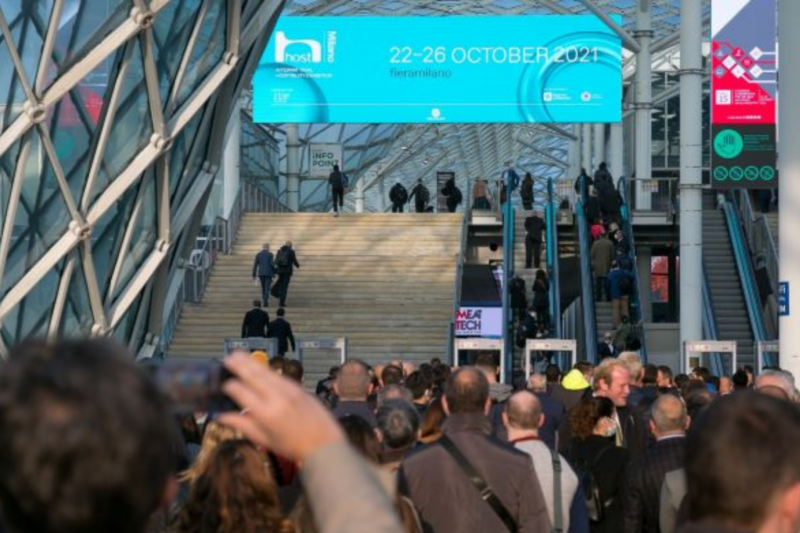 Event Coverage
The international trade show dedicated to the foodservice and hospitality industries will kick off October 13.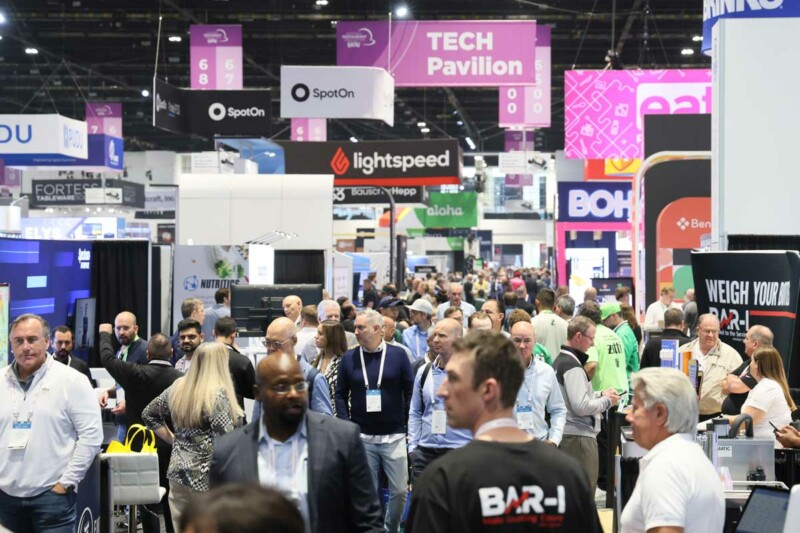 Event Coverage
While the 2023 National Restaurant Association Show is in the past, new trends are still emerging with regard to the show. This month, show organizer Winsight shared key data from…