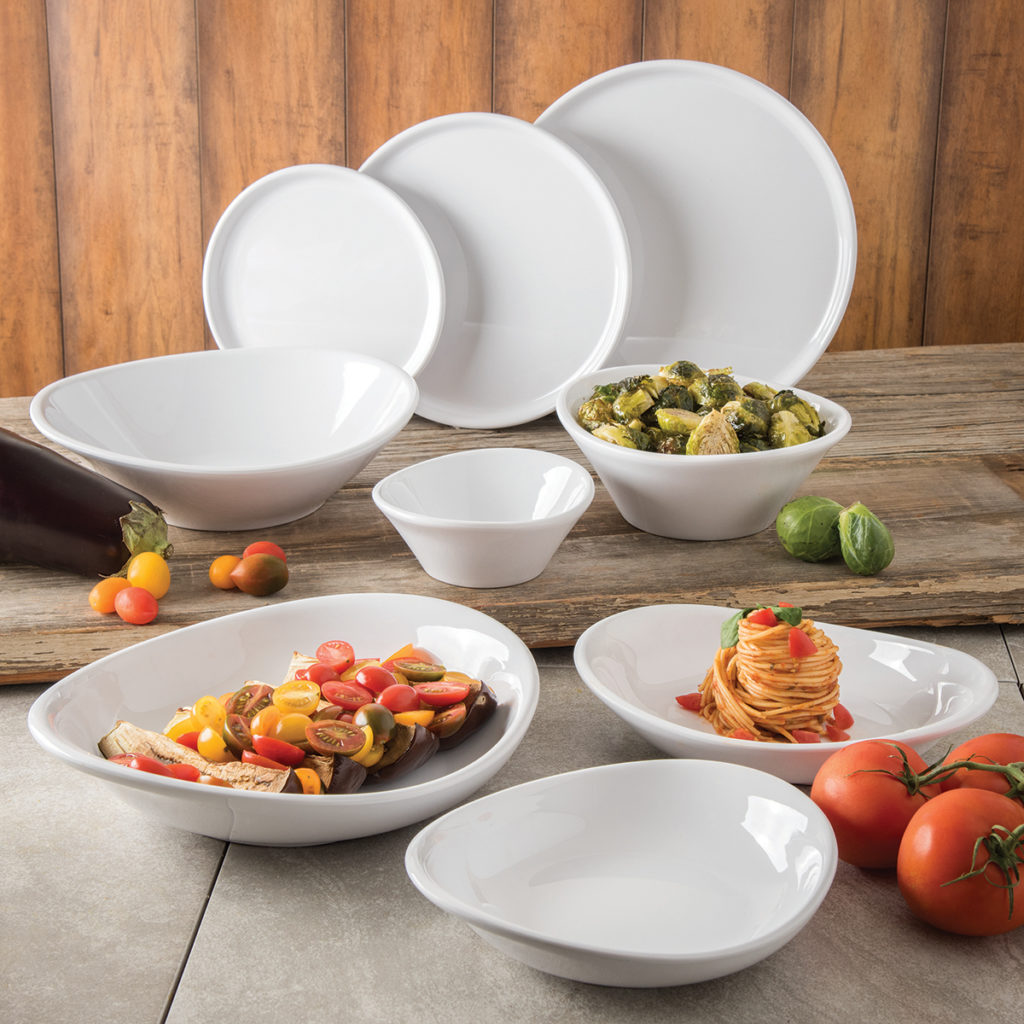 The number of patterns, colors, shapes and sizes of melamine has exploded in the past few years, begging the question: Is it ceramic or plastic? That's become very hard to answer unless you actually lift the dish. Melamine is durable, can be lightweight for servers, is a great insulator for food temperatures and comes in every imaginable style, color and look to fit your theme.
10 RESTAURANT TIPS FOR SERVERS
A great menu, inviting ambiance and beautiful table setting are the perfect start to a guest's experience, but bringing the whole experience home from start to finish actually starts and ends with service. Here are a few tips that will help your service shine:
1. Large groups are already nervous about getting a table that accommodates them; do you really need the whole party to be there before you seat everyone? Why add to their anxiety? Why not seat the early birds and get the appetizers going?
2. Get some crackers, bread or breadsticks on the table stat for families with antsy little ones.
3. Ask if guests want water, bring it quickly and keep it filled.
4. If you see guests in intense conversation, or mid-story or joke, don't interrupt. Wait for a good break to ask how they're doing. Don't ask when they have a mouthful, either.
5. Ask before you clear dishes. Replace utensils for the next course.
6. Don't clear beverages without asking; some wines and liquors are expensive!
7. Ask about allergies and special preferences.
8. Ask about condiments when you deliver meals to the table; bring them immediately.
9. Keep the music down; customers want to talk to each other.
10. Bring the check when it's clear guests are done. Walk eight or10 steps, turn to see if they pulled out cash or a card and pick it right up. Don't let the check sit there (espcially important for families with kids who need to dash while the kids are still behaving).
STADIA SIZES, SHAPES AND USES
Clean lines, subtle organic shapes, a surprisingly weighty heft and a great lineup of sizes make Stadia a fresh choice for operations that love using white wares but want a "different" look. Three plate sizes (dinner, salad and bread & butter); three pasta plates with gentle rims; three bowl sizes including a 52-oz. for family-style service; two sauce bowls in 2-and 4-oz. capacities; and a beautiful platter set you up to serve every day part. Shapes and sizes are totally versatile and interchangeable, with a perfect choice for every dish you need to plate.
EXTENDING MELAMINE'S SHELF LIFE
● Wipe off food scraps with a soft cloth (never knock against a trash can or scrap sink).
● Never use green scrubbies, steel wool or metal-based scrapers be cause you'll wear the finish prematurely.
● Remove stains by soaking in hot water with a granular household dishwasher detergent.
● Never use bleach-based cleaners on melamine.
● Melamine should not go under heat lamps, in ovens or under broilers, in microwaves or over flames. It can turn brittle.
Look for NSF certification on all melamine products.
COLOR CONTRAST INFLUENCES PORTIONS
Chefs already know that serving a portion on a smaller plate makes that portion look larger, but did you know that the more food stands out on a plate, the larger the portion looks as well? In a study at the Food & Brand Lab at Cornell University, students set up a color contrast experiment using a pasta buffet and found some surprising results. When the food contrasted with the plate color, i.e. pasta Alfredo on a white plate vs. a red plate, and tomato-based sauce on a red plate vs. white, the pairings that set off a high color contrast caused guests to serve themselves 30% less than when the food blended into the plate color. Looks like white is an ideal background for most colorful menu selections.
SIGNS IT'S TIME TO RETIRE
Melamine is so durable, you'll likely be tempted to use it beyond its optimal life, but don't. Melamine replacement rates average 10%-20% a year vs. 50%-100% for ceramic counterparts, so you're already saving money by serving on melamine.
Replace wares when:
● The glossy finish is dull.
● Edges are chipped or there are cracks in the piece.
● The surface shows scratches from utensils.
● Stains just won't come out.
SNEAK PREVIEW
Coming in late 2018, Carlisle FoodService Products will introduce its RIDGE line, pottery-inspired melamine dinnerware with a textured surface.
Sponsored Content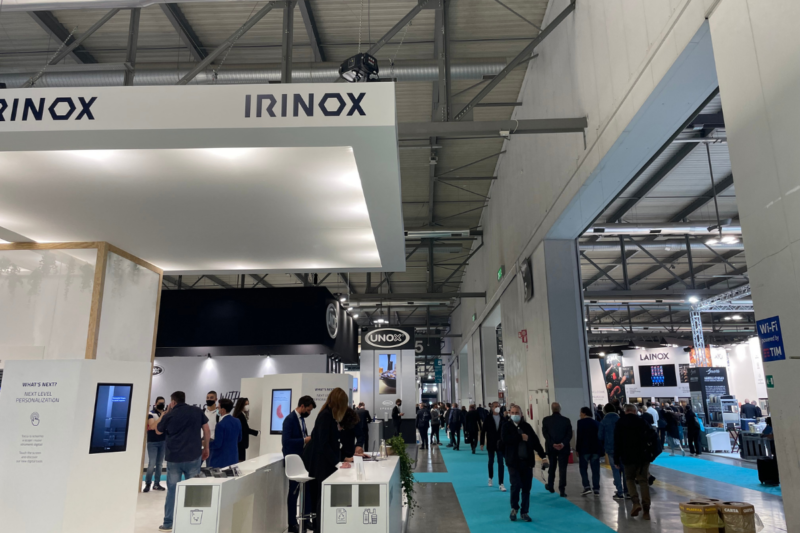 Events
HostMilano, one of the largest foodservice equipment shows in the world, kicked off today in Italy, and FER is on location.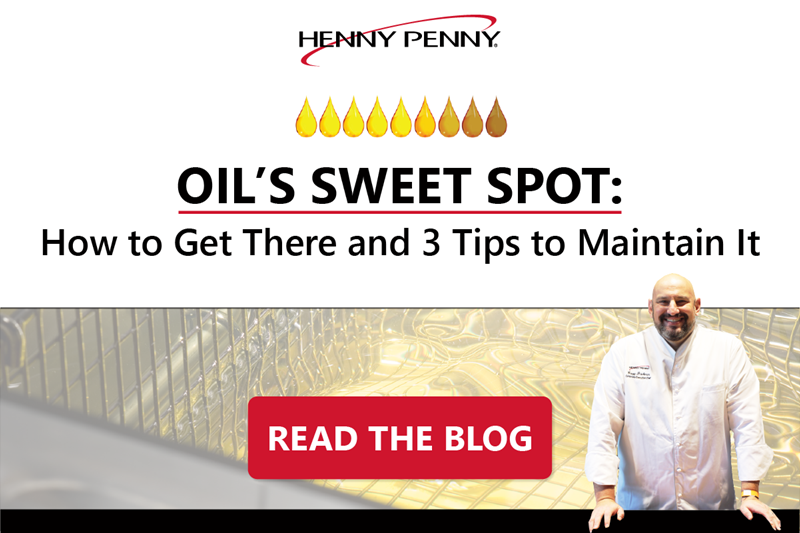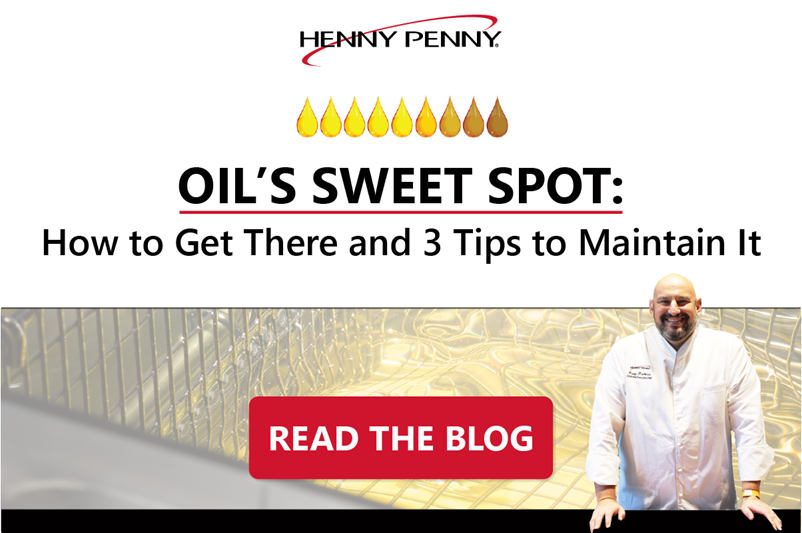 Uncategorized
Like many in the world of foodservice, you may assume that cooking oil performance is at its peak when you first start using it — but did you know there...