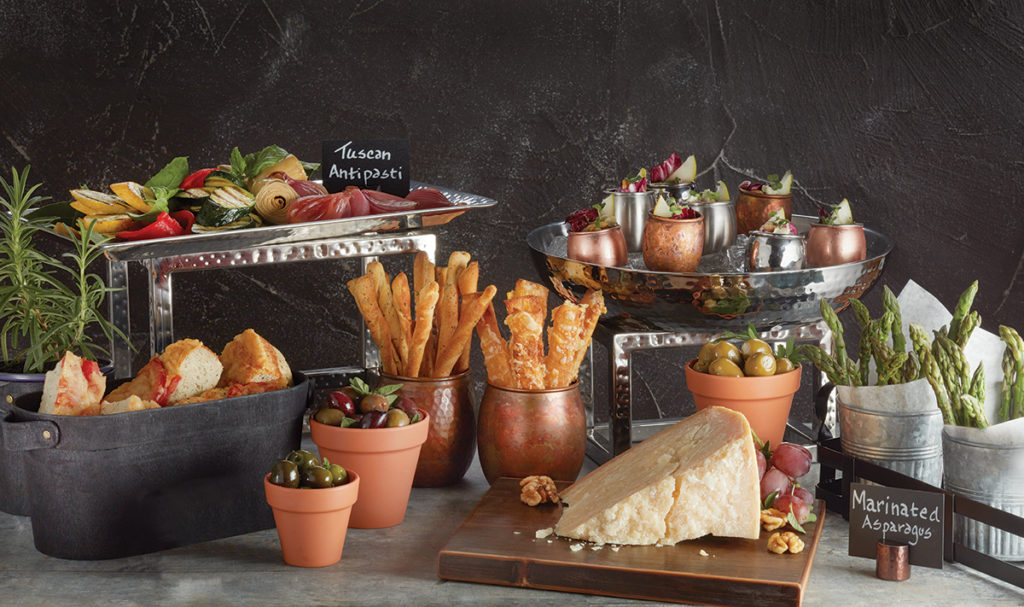 No doubt you've seen and been tempted by a wide array of beautiful, innovative and practical tabletop accessories. Beyond the plate, they are the small dishes, cups, bowls, condiment caddies, trays, containers and holders that elevate the entire dining experience. We conducted a Q & A with this leading manufacturer of tabletop accessories to find out what you might need, how accessories can both let you charge more and save you on food costs, and the considerations to weigh before you buy.
Q: By accessorizing, enhancing your tabletop presentation with specific or unique containers and wares, can you charge a premium for dishes on the menu?
A: Absolutely! There's a big difference between an order served with all the food items arranged on the plate vs. one that keeps the meal elements separated and nicely presented. Serving sauces, dips and dressings in mini ramekins, presenting fries and vegetables upright in a cup, using a small pot to serve a salad or adding a tiny dish of olives to a cheese tray—all of these touches make a huge impression that just looks like a good value. One chain we worked with estimated $1 million in additional annual revenue just by adding 25 cents to the cost of each menu item served in one of our mini fry baskets!
Q: Can accessories save you on food cost?
A: Yes, they help cooks and expediters control food portions. For example, one national restaurant chain reported a 15%-20% cost savings after moving to a stainless fry cup that sits on the plate. Not only did it help cooks control the portion size of the French fry orders, it made the plate presentation look much more appetizing (again, worth more). Many buffets have moved to presenting individual, smaller bites vs. larger platters of food. Not only do the menu items appear more appetizing, but the operator can manage portions.
Q: How do you avoid overcrowding the tabletop with too many accessories? Do you carefully choose a few key pieces that will make the biggest impression, or do you accessorize only to help the diner manage his or her meal?
A: We always recommend that an accessory should perform a function. Many tabletop accessories are actually placed on a plate or a board to better organize and present food. Taco holders, for example hold the tacos upright so they don't spill, but they're often accompanied by a few other small dishes for condiments to go on the tacos. Other accessories should be brought to the table as needed (salt and pepper shakers, condiment caddies, coffee service). It's all a matter of preference and service to the clientele as to what an operator would like to keep as a mainstay on the table.
Q: How does the operator justify buying and stocking accessories if they add to employees' work and to the restaurant's storage needs? Any good tips for managing inventories?
A: Well-designed accessories keep real-world use in mind. You should look for items that are made of materials that allow them to be safely cleaned in the dishmachine, that are built to nest and stack, and that resist cracking and breaking. Many accessory pieces are small enough to stack and tough enough to last through regular use for a long time.
Q: How does the operator minimize shrinkage?
A: So many accessories are really clever, surprising, cute and unfortunately, portable. There is no full way to guard against shrinkage, but limiting the number of accessories that sit on the table for the duration of the meal helps.
Q: There are so many different items to choose from to accessorize the tabletop. What are the top pieces of advice to consider before you buy that will help you make smart purchases?
A: It's easy to be inspired by the massive number of creative accessories available on the market. Start with your menu. What are you serving, what goes with the dishes you serve? Accessories comprise everything from baskets, cups, bowls, mini dishes, small trays, condiment caddies and more. Really think through every entry on your menu. Next, choose accessories that can pull double, triple, even quadruple duty, working with selections from all parts of the menu. Purchase those accessories in volume to ensure you have enough on hand. Does your menu change? You might want to avoid indulging in "unique" accessories that "make the presentation" for one dish, but aren't applicable to any others. For events, you want to develop an inventory of wares that can be used again and again and you must assess a safe storage strategy to house the wares between gigs.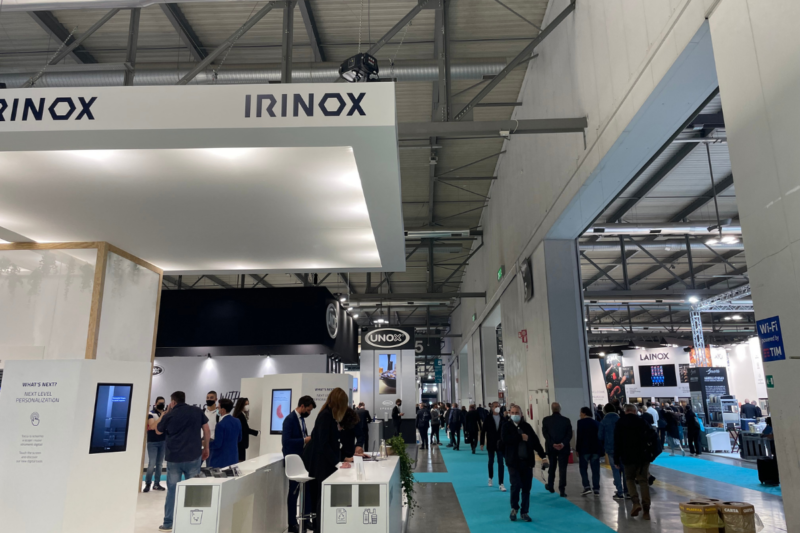 Events
HostMilano, one of the largest foodservice equipment shows in the world, kicked off today in Italy, and FER is on location.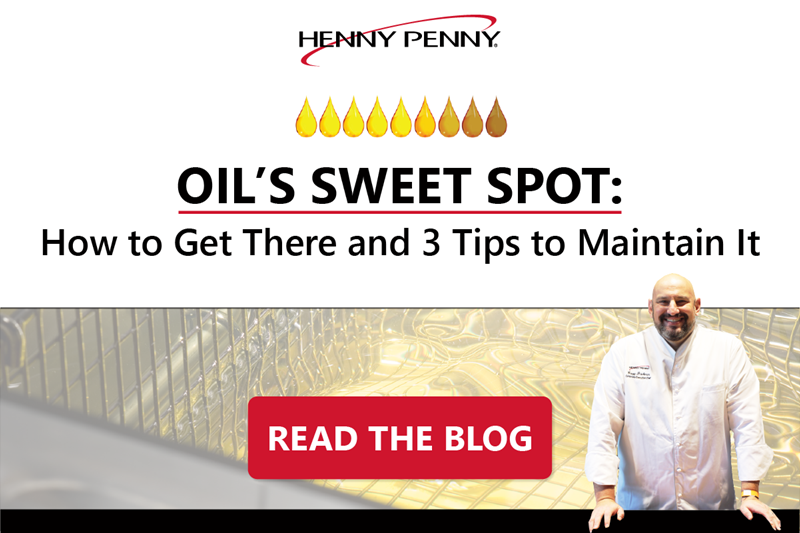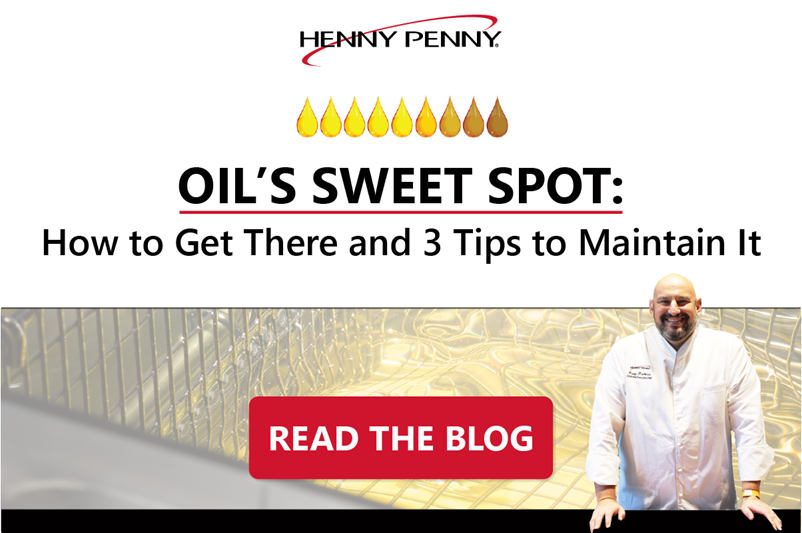 Uncategorized
Like many in the world of foodservice, you may assume that cooking oil performance is at its peak when you first start using it — but did you know there...