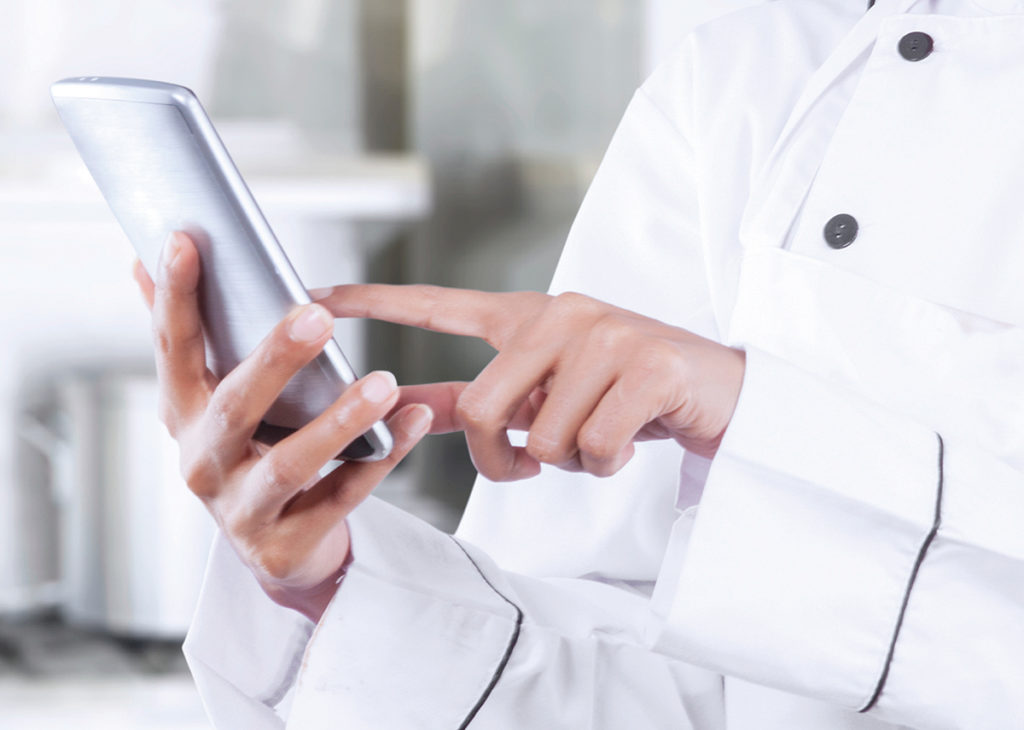 KEEP TRACK OF TEMPERATURES
Wireless temperature-monitoring systems in your storage area's walk-ins issue alerts when temperatures rise or fall out of the safe range. They also monitor power usage to predict equipment failure in time to repair. If you're in the market for a system, sharpen your search by asking the right questions.
TYPES OF REPORTS, ALERTS
Wireless monitoring systems can generate all types of reports and alerts, and you'll want to decide what data is most important to you.
• Generated reports include daily temperature summaries by date and time, and are available in graph or column format. Some suppliers' software can compile additional reports that include current transmitter readings, current and recently acknowledged alarms, low-battery alarms and audits. Reports often are available for printing or exporting to software programs.
• Your choices are local, audible alarms or email or text messages. You set the "safe" temperature range for each walk-in. Ask suppliers how they ensure you don't receive nuisance alarms. You don't want to receive an alert every time temperatures fall out of range because a delivery team has the freezer door propped open.
5 WAYS TO THAW FOODS
1) In the refrigerator at 41°F or below. Plan in advance as thawing some items takes days.
2) In cold running water. While safe, this method wastes water.
3) Microwave. You have to cook the food immediately after microwave thawing.
4) Just cook it from frozen. It'll take about 50% longer than thawed food to fully cook.
5) Invest in a thawing cabinet.
TOP HOMEWORK QUESTIONS:
1) Will you store data on an in-house server or a cloud-based, hosted server?
2) Will you monitor equipment beyond walk-ins?
3) What are the lowest and highest temperatures you need to record?
4) What data do you want to collect?
5) When and how do you want to receive alerts?
TOP QUESTIONS TO ASK THE SUPPLIER:
1) Can you provide referrals?
2) What training do you supply?
3) What ongoing support do you offer?
4) Will your system meet my needs now and in the future?
5) What's the total cost?
ORGANIZE YOUR WALK-IN FOR FOOD SAFETY
Enhance your food safety and cut food waste by keeping your walk-in cooler clean, organized and most importantly, at the proper temperature.
Do This!
Separate: The best practice keeps ready-to-eat foods completely separate from raw foods, in separate walk-ins or at least on separate non-adjacent shelves within a walk-in. Ready-to-eat includes all produce, dairy such as milk, cream, cheeses and butter, desserts/baked goods and cooked proteins (with the latter on the lowest shelves).
Follow the Order: If you only can use a single shelving unit, put ready-to-eat foods at the top including dairy, deli salads, produce; next, cooked meats like ham and bacon; then fish/seafood; then whole cuts of raw beef and pork followed by raw ground beef and pork, and finally poultry of all sorts on the bottom. Everything needs to be covered (loosely for meats) and labeled. Pull oldest items forward on shelves, stock new items behind them.
COOLING DO'S AND DON'TS
According to the FDA Model Food Code, you've got two hours to get foods from 135°F to 70°F and another four to get it from 70°F to 41°F or below to get it safely through the temperature danger zone in which bacteria thrive.
Do:
• Separate large batches of hot foods into smaller, shallow batches before putting them in the walk-in.
• Use a blast chiller to quickly cool hot foods safely.
• Use an ice paddle to stir hot ingredients.
• Place a pan into an ice bath up to its rim, stir.
Don't:
• Place huge pots of hot foods directly into a walk-in cooler or freezer.
• Stack shallow pans of hot foods on top of each other in the cooler.
• Leave hot foods on a counter to cool.
Sponsored Content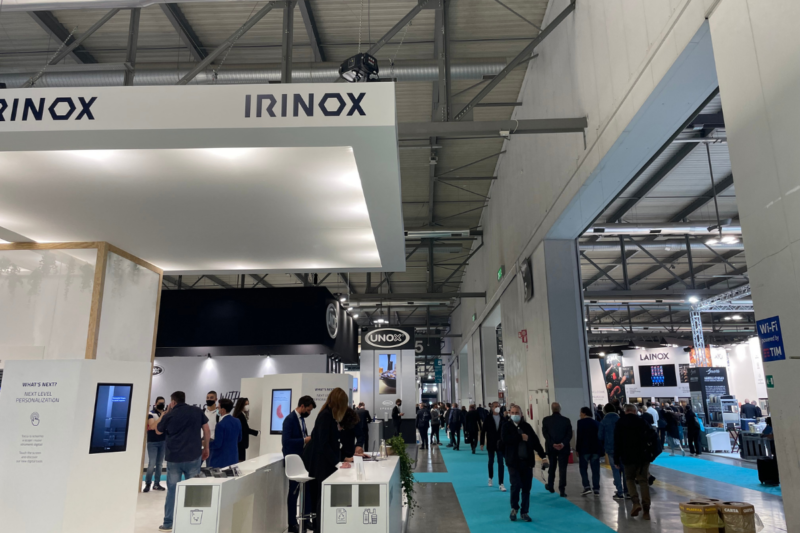 Events
HostMilano, one of the largest foodservice equipment shows in the world, kicked off today in Italy, and FER is on location.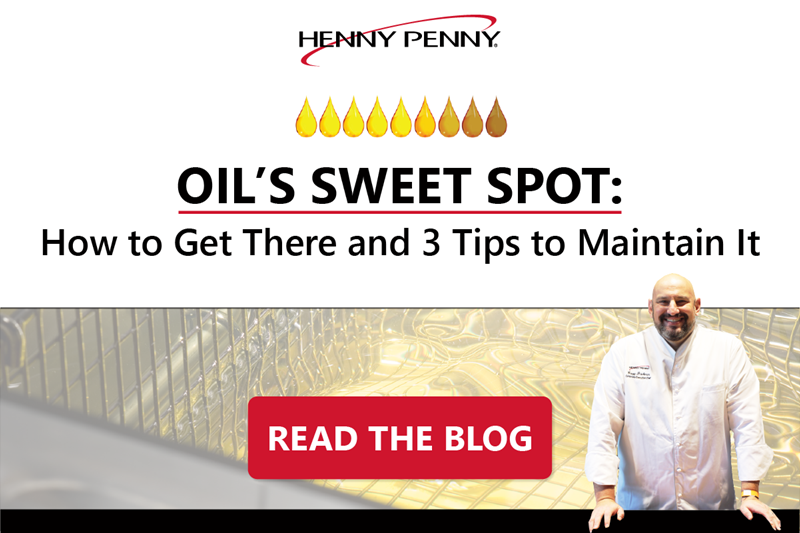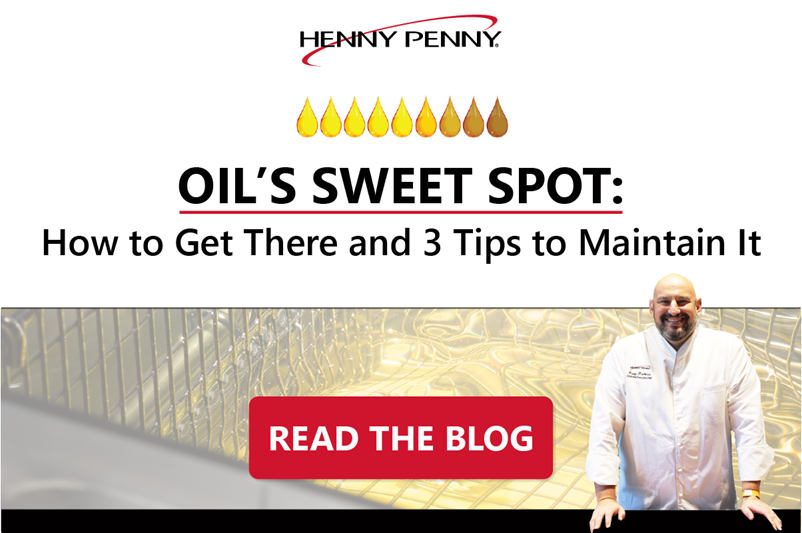 Uncategorized
Like many in the world of foodservice, you may assume that cooking oil performance is at its peak when you first start using it — but did you know there...