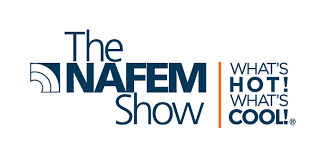 Call it the Hall of Hotness, the Corridor of Cool. Because among all the hustle and bustle of The NAFEM Show next year, no one should miss the WHAT'S HOT! WHAT'S COOL! What Works! lounges.
These areas are home to equipment and supplies innovations from exhibitors across the show floor. This year, The NAFEM Show is highlighting "E&S Success Stories" and the impact they've had on real-life foodservice operations. Companies were allowed to submit one product for consideration that was not introduced to the market until after The NAFEM Show 2017. The emphasis for the 2019 group of products are those that are not only new but have been put to the test and demonstrate success, according to a release announcing the companies included.
Twenty-three companies are showcased:
AccuTemp Products – FlexPro Burger Smasher
Cooks who were manually smashing over 200 burgers an hour at a growing Southern California fast-casual were getting burned out and leaving their jobs. Over the course of two years, the restaurant worked with AccuTemp Products to design and test a customized smasher to fit the restaurant's specific needs. As a result, cook times dropped 15%, production increased 20% – and cooks were much happier.
Alto-Shaam – Vector F Series Multi-Cook Oven
For one Alabama restaurant group, finding kitchen talent, and ovens that could keep up with consumer demands, was challenging. After collaborating with Alto-Shaam, the group put just four newly innovated ovens to the test and discovered they could do the job of seven convection ovens. The results? Reduced labor costs, improved production and a foolproof way for cooks of all experience levels to deliver high-quality food.
Belshaw Adamatic – Oven 2020
A centralized production bakery in the northeast needed a way to improve slow bake times. When Belshaw Adamatic engineered a new rack oven to help them improve their operations, baking cycles dropped from 45 minutes to seven minutes—all while maintaining highest energy efficiency in its class.
Cadco Ltd. – BakerLux Convection Oven
A Las Vegas brunch destination needed equipment that could help them keep pace with customer demand, deliver a quality ROI and expand their menu to include more offerings—all within a very small footprint. The solution? An innovative new convection oven from Cadco that cut bake times by 30% and energy consumption by 20% and increased the speed of ROI while reducing labor levels.
Cambro Mfg. Co. – Ultimate Sheet Pan Rack
The executive chef of an event catering company needed more effective speed racks for his fast-paced, demanding kitchens. After partnering with Cambro to test more durable racks made from composite plastic, the chef was pleased to see the new racks prevented pans from sliding and withstood loads of 50+ pounds without warping.
Crown Verity – Crown Verity Outdoor Gas Pizza Oven
A well-known celebrity chef struggled with limited seating at his popular Canadian winery. Craving a way to indulge more diners, he found the solution in a high-volume outdoor pizza oven, customized by Crown Verity, which served as the foundation of a new restaurant and stand-alone menu. The chef successfully doubled his seating capacity and elevated his dining experience with new offerings and direct access to beautiful outdoor scenery.
Delfield Co. – Specification Line
A Michigan crêpe café needed a cold storage solution that could keep up with their growing business and fit within their limited kitchen space. Working with Delfield, they were able to identify a compact new refrigerator which offered advanced capabilities and saved the small independent operator hundreds in annual utility bills.
Duke Mfg. Co. – Modular Production Center
A global ice cream chain needed help reimagining a kitchen setup to deliver fresher food faster. After Duke designed and implemented a new layout, dedicated kitchen space was cut by 39%, employees traveled three-quarters of a mile less per shift and staff bottlenecks were eliminated, thanks to additional access points.
Follett/Middleby – Horizon Elite 2110 Series Ice Machine
Harsh local water conditions meant one Texas c-store operator had to descale his ice machine every six weeks. To solve this ongoing issue, the operator tested a newly engineered innovation from Follett; a high-capacity prototype ice machine designed to run without reverse osmosis or water treatment – and alert the manufacturer when the machine needed to be descaled. The operator was able to go a full 18 months with no descaling, saving him $1,200 in annual maintenance costs.
Hamilton Beach – SmartServe Blend in a Cup
A global frozen yogurt chain saw an opportunity to add treats to their menu that consumers could sip through a straw. Partnering up with Hamilton Beach to customize a new mixing solution, the chain installed self-operated, accessible blending machines in two test locations that allowed users to create their own, personalized yogurt blends. The new machines hit a sweet spot with consumers and improved the test locations' year-over-year sales by three percent with no applied marketing.
Heatcraft Worldwide Refrigeration – intelliGen Refrigeration Controller
Power outages pose a major threat for meat-heavy operations like an American grill chain restaurant. To find a solution and mitigate this threat they turned to Heatcraft Worldwide Refrigeration – the manufacturer of an intuitive electronic control which allowed this chain to monitor their refrigeration units anytime, anywhere, so they could quickly take action in the event of electrical issues—reducing the risk of losing thousands of dollars.
Hoshizaki America – KMEdge X Ice Machine
A small ice distributor in Georgia had a customer who needed a new on-site ice machine to eliminate the need to have ice delivered. Hoshizaki America's engineering team worked with the ice delivery company to find the best solution. This new technology ice machine provided both durability and the ability to operate in hard water conditions while also saving the merchandiser thousands of dollars in purchase and delivery fees.
InterMetro Industries Corp. – PreMate MultiStation
A small, hip Pennsylvania restaurant struggled with limited kitchen space and high customer volume. And with menu items changing every day, workspace issues meant there was no room for adding a fixed prep table. Collaborating with InterMetro Industries – who conducted an assessment of the current workspace, layout and process – the restaurant tested a small-footprint, mobile, multifunctional prep station. Thanks to the new tool, the restaurant saved hours of labor every day and increased productivity.
Hobart/ITW FEG – FT1000e Low Energy Series Flight-Type Dishmachine
A university in Ohio needed a machine capable of washing thousands of dishes per day while keeping energy costs low. Serving as test environment for installation and ongoing documentation of a low-energy flight-type dishmachine from Hobart, it is estimated the university will save $28,000 in energy costs over the next 10 years.
Multiplex Co. – Fresh Blender
With beverage trends shifting toward healthy, blended options, a Midwestern c-store chain needed an appliance that could serve freshly-blended ice drinks without the oversight of an employee – all while maintaining a small footprint. The chain worked with Multiplex to develop and test a customized prototype machine in its headquarters store and identified areas of improvement. This feedback was used to develop the beta field-test unit, which was installed in 29 additional stores. The self-serve beverage dispenser was a hit with customers, and the store achieved full ROI in less than eight months.
Nemco Food Equipment – RinseWell Smart Eco Rinse
A busy coffee drive-thru needed a brewing solution that saved water and was easy to clean. An ecologically-friendly dipper well from Nemco was tested and introduced, saving the chain 150,000 gallons of water annually across three locations.
Perlick Corp. – Tobin Ellis Cocktail Dispenser
A small, independent restaurant and bar known for healthy, all-natural "potions" needed help preventing the ingredients from separating and settling while inside the kegs. Perlick helped develop a customized cocktail dispensing system to give the owners the freedom to keep their potions flowing (without settling) and created additional space behind the counter.
BKI/Standex Foodservice Equipment Group – TC Fryer Training Central
A regional QSR chain in the South needed an efficient way to train employees quickly and keep them engaged. The chain provided guidance to BKI on what they needed from a new fryer training platform, then tested the prototype in one of their busiest locations. The introduction of this new fryer—which included a centralized training platform that provided constant feedback and accountability to employees—reduced training time by more than six hours and eliminated operator service calls, saving the company $5,000 annually.
Stoelting Foodservice Equipment – Companion Cart Portable Cleaning System
A soft-serve vending equipment distributor needed a cleaning solution for a group of franchisees who did not have direct access to plumbing facilities. A portable cleaning system was developed by Stoelting Foodservice Equipment, and proved to be an effective solution, resulting in less water waste and reduced cleaning time by 66%.
Tortilla Masters Equipment – Tabletop Corn Tortilla Machine Ventura Flex
An executive chef needed help keeping up with the daily demand for more than 1,000 corn tortillas. At the time, tabletop tortilla machines in the U.S. were only compatible with wheat and flour tortilla recipes. Working with Tortilla Masters Equipment, the chef incorporated the first-ever tabletop corn tortilla machine into his kitchen. This new equipment drastically reduced both tortilla prep time and employee stress.
Vollrath Co. – Modular Induction Dry Well Drop-Ins
A senior care facility, responsible for serving residents three meals a day, needed to improve the quality of their food. After serving as a field test location for new dry-well heating technology from Vollrath, they were able to maintain the quality and temperature of several different foods in one unit, while reducing food waste. The change not only saved the facility money on water and labor, it enabled workers to serve up crisper, greener veggies and improve food quality overall.
Vulcan – Vulcan Countertop Electric Fryer
A national quick-service seafood chain needed help improving fry times while maintaining food quality and reducing their kitchen footprint. The chain presented this challenge to Vulcan, and together they developed a more efficient fryer that could be mounted on refrigerator or freezer bases, improving workflow and kitchen storage. The chain tested the new fryer in their official test kitchen, and after multiple rounds of feedback and some tweaks from the manufacturer, the restaurant implemented the new fryer, reducing fry times by a jaw-dropping 30% and saving an estimated $10,000 annually.
Welbilt – KitchenConnect
A restaurant management company needed help optimizing their fry stations to boost profits and serve consistently high-quality food—and to do that, they needed a way to get large amounts of data from multiple locations quickly. Introducing new Welbilt's fryers with remote monitoring capabilities meant the group could access crucial insights about their fryers' operations from their multiple locations, including crew performance, oil usage, filtering and cleaning and more. This technology helped identify improvements that led to increased profits, higher quality fried food, and an annual 30% reduction in oil costs.
The NAFEM Show 2019 takes place February 7-9 at the Orange County Convention Center in Orlando, Fla. Show attendees will find the WHAT'S HOT! WHAT'S COOL! What Works! products in four separate lounges throughout the show floor.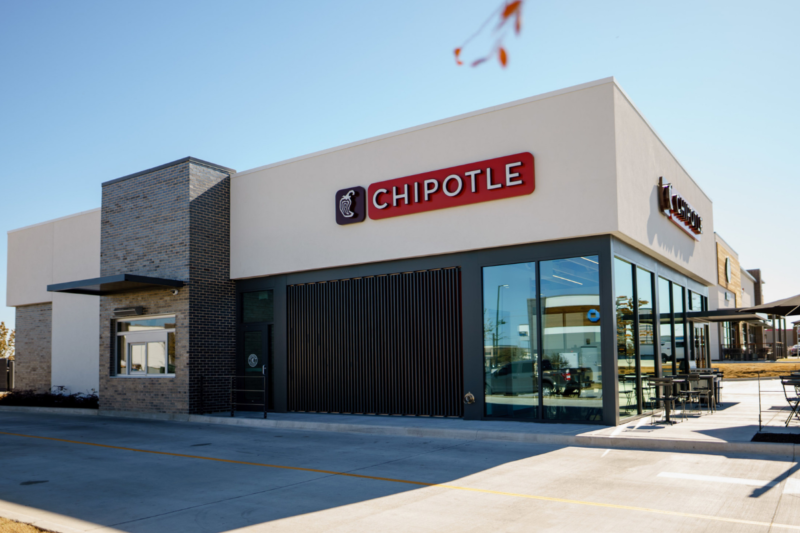 Company News
Despite not yet recovering all its in-store sales, periodic staffing challenges, menu price hikes and supply chain disruptions, Chipotle Mexican Grill had a record third quarter, bringing in $2 billion...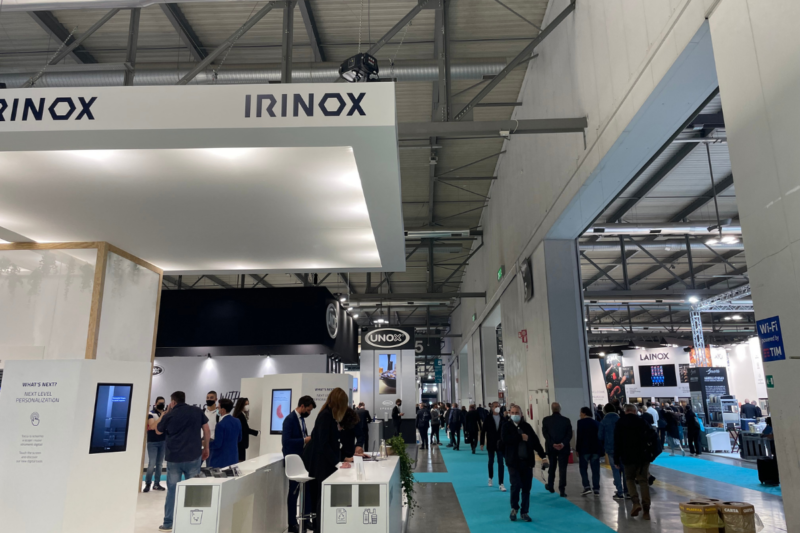 Events
HostMilano, one of the largest foodservice equipment shows in the world, kicked off today in Italy, and FER is on location.