A Ph.D. heading foodservices for a 16-school district, a 34-year-old marathon runner who leads a bakery café chain's engineering team, and a 26-branch service agency's brilliant customer-service ambassador are three of Foodservice Equipment Reports' incredible Young Lion Award winners for 2017. We're also awarding a 37-year-old designer/project manager who has become his firm's defacto Revit instructor and a computer-savvy manufacturers' rep who helped build game-changing rep credit-tracking software. Finally, we honor a family legacy, a third-generation dealer who has worked in, and can now run, every department in the 71-year-old dealership.
The Young Lion Award was created in 1984 when the crew at FER helmed the former FE&S at Cahners Publishing, later Reed Business Information. The award was created to recognize the ones to watch, whose accomplishments this early in their careers signals major contributions for years to come.
We believe their exceptional talent and commitment to this business serves as an example that inspires everyone, including those of us farther along in our careers and those just coming into the industry. Choosing our award recipients takes time and heavily-vetted consideration. During each biennial awards cycle, the commercial and noncommercial foodservice operators in our new class of Young Lions are nominated by carefully formed Selection Advisory Boards comprised of industry leaders and their support networks. Young Lions in the Service Agent, Consultant, Dealer and Manufacturers' Rep categories are selected by their association affiliates, the Commercial Food Equipment Service Association, the Foodservice Consultants Society Int'l., the Foodservice Equipment Distributors Association, and the Manufacturers' Agents Association for the Foodservice Industry. FER is very grateful for their partnership in this worthwhile recognition.
Join us when we honor and present our 2017 Young Lions their awards at FER's Industry Excellence Awards Gala, Friday, Feb. 10, at the Hyatt Regency, Orlando, Fla. To obtain tickets, go to http://bit.ly/2dGeS6s or call Christine Palmer at 847/648-0059.
YOUNG LION PROFILES:
Young Lion – Consultant
BRETT DANIEL, FCSI
Project Manager/BIM Manager
Camacho
Atlanta
By Amanda McCorquodale, Contributing Editor
Foodservice design allows Brett Daniel, 37, Project Manager/BIM Manager at Camacho, a foodservice and laundry facilities design and consulting firm based in Atlanta, to combine two of his passions: tinkering and cooking. "I love getting up and going to work," he says after 10 years in the industry. "Before this, I was working in lighting design and HVAC. To be honest, I got tired of crawling around in attics," he says. He contacted his father, Reggie Daniel, FCSI, CHM, MCFE, who then had a design firm in Charlotte, N.C., and asked if he needed any help. Reggie connected Brett with James Camacho, FCSI, CSI, President of Camacho, for an interview. Ultimately, Reggie also joined Camacho in 2012 as director of design.
If he wasn't in foodservice design, Daniel says, he'd still be in kitchens. "I love to cook and could easily see being a chef." He says his home is filled with "raspberry pis"—not the kind you eat, however, but a fun name for credit card-sized single-board computers. "I love to tinker and surround myself with gadgets like homemade radios. Putting kitchens together is a form of tinkering because it's like solving a puzzle through spatial relationships," he says. "It's about understanding how adjacent equipment serves each other."
In addition to being known for his positivity and energy, colleagues describe Daniel as a motivated self-learner as well as a visionary who loves a good challenge. "He's a rare breed of individual in our industry because he is able to mix technical BIM savvy with culinary creativity," says Kip Serfozo, FCSI, LEED AP ID+C, Camacho's V.P. and Director of Operations.
As Product Manager/BIM Manager, Daniel says he really enjoyed designing for several of the new Great Wolf Lodges, family fun parks with accompanying high-end hotels. Other recent challenges include completing the foodservice rough-in drawings for all the mechanical, electrical and plumbing equipment in Atlanta's massive Mercedes-Benz Stadium. "When Brett began to work on the new Falcons stadium, he took it on as personal quest," says Camacho. "Keep in mind that this project had in excess of 8,000 items and the work itself was all-consuming. But Brett met every deadline, every day, for months." Daniel has also designed for numerous Cancer Treatment Centers of America across the country. "For these, we have to be aware of the patients' very strict dietary requirements and also design foodservice operations that support all the loved ones visiting the patients," Daniel says.
"My nickname for Brett is Huckleberry Finn," says Serfozo, "because he will find a way to get anything done. He uses common sense and problem-solving skills to effectively complete tasks." Daniel clearly enjoys exploring how advances in technology can aid the creative process. When clients had difficulty visualizing 2D floorplans, he took the extra step of creating 3D models. He's also taken the reigns to make sure 90% of Camacho is up to speed on Revit 3D modeling software by hosting weekly demos in the office.
"I feel like I embrace new technology quickly," says Daniel. "I enjoy finding new ways to do things, and I don't like being told there's only one way to do something." He's excited that virtual reality technology is picking up speed in the industry and looks forward to the day when Google Glass or other VR headsets will allow him to literally build out kitchens before his own eyes and allow clients to "walk" around his plans no matter where they are.
In the near future, Daniel is finishing up his Professional Membership with the Foodservice Consultants Society Int'l. He considers having passed the difficult Installation Knowledge Exam on the fi rst try one of his proudest moments—that and surviving life with his four kids whose ages range from two to 13.
He's active within FCSI as a past leader and current member of the Committee for Emerging Consultants, which encourages networking and growth of new members, and he recently requested to be a part of the Conference Planning Committee. "Brett truly enjoys helping FCSI when he can," says Kimberly Kissel, FCSI-The America's Director of Education. "He has been a volunteer we can count on when he takes on a project. His personality, friendliness and overall demeanor make him such an asset for FCSI. He always makes everyone feel so welcomed at our events, meetings and on calls."
Daniel says he stays motivated by wanting his children to have something to look up to, just as he admired his own father and his career. "I'm very excited to be following in my dad's footsteps, as was he," says Daniel about Reggie, who sadly and suddenly passed away this fall after 40 years in the industry. "He was proud of my accomplishments in this industry so far, and I'm glad he got to hear about this award just before he passed away. He was insanely creative, and I certainly plan to try and make a similar impact on the industry. That's a very tall order."
Young Lion – Noncommercial Operator
LAUREN L. JONES, Ph.D, SNS
Director of Food and Nutrition Services
Nassau County School District
Fernandina Beach, Fla.
By Mike Sherer, Senior Contributing Editor
Five years ago, Lauren L. Jones, Ph.D., SNS, had no inkling that she would work in school foodservice, let alone fi nd a career and head up the foodservice department of an entire school district. But her background in nutrition and willingness to learn set her on a meteoric path.
"God put me in the right place at just the right time," she says.
Jones, who is now the Director of Food and Nutrition Services for the Nassau County School District, Fernandina Beach, Fla., had moved with her husband back to the area where she grew up to be closer to family and serve the community. She'd spent 10 years in Gainesville, Fla., both as a student at the University of Florida and as a researcher studying ketogenic therapy—a dietary treatment for sufferers of pediatric epilepsy.
"I started looking for teaching opportunities and realized there is not a lot of academia in a small town," she says. "I decided to study for my Registered Dietitian license at the University of Northern Florida, Jacksonville, to fi nd work in a more practical setting. I needed to do some intern hours and an opportunity arose in school foodservice. I had the least experience there and I really thought I would hate it."
Jones was introduced to Allyn Graves, her predecessor at the school district, through a mutual friend. Graves planned to retire in a few years, and took Jones under her wing to teach her everything she knew. "I fell in love with school nutrition," Jones says, "and never left."
When Graves retired in 2014, the timing turned out to be fortuitous. The U.S. Department of Agriculture's first changes to school meal patterns in 30 years were just rolling out, and the district needed someone with Jones' expertise to help analyze menus and menu items and meet the stricter nutrition requirements. Jones applied for the director position and was hired. She was 30.
Serving others is a core tenet of Jones' character, and for her that means learning every job essential to making her department run, and not being afraid to step in if a job needs doing.
"When Lauren came to the department as an intern, I was a secretary," says Jenny Carter, Food and Nutrition Services Accountant. "One of the first things she did was ask me how I did my job. No intern had ever approached me and said, 'I need to learn your job so I can understand how this place works.' Yesterday, she was weighing cases of lettuce. She'll learn every job she can to learn how to make the department and everyone else's job run as smooth as possible."
In fact, Jones saw the need to put a person in charge of keeping tabs on the department's finances and considered Carter the perfect fit. "She saw an opportunity for me," Carter says, "so she fought for both the creation of the position and for me."
There's no typical day for Jones. "I may be testing new recipes with students in the kitchen at lunch," she says, "and then meeting with a local farmer in the afternoon about incorporating their lettuce into our cafeterias." The list of hats she wears as director is long and impressive, from menu planning and analysis to marketing, public relations and customer service in addition to the managerial tasks of keeping tabs on department budgets and personnel spread across 15 (soon to be 16) schools.
Jones is most proud of the district's renovation of its largest high schools to food-court-style cafeterias. Five stations—The Grill, Tex Mex, PizzaCrush, The Deli and The Nest—feature freshly made food to order with rotating favorites like a specialty "pizza of the day" and a spicy noodle bowl. "It took an extreme amount of planning to not only make it appealing, functional and fast, but also to ensure that we still meet strict USDA guidelines," she says. The high schools also now get visits from the district's first food truck.
The district's employees are more likely to say that her greatest accomplishment is how she respects them and leads by example.
"She's brought the county to a new level of professionalism," says Carter. "There are new standards for employees and incentives to meet objectives. She really recognizes and rewards even the smallest things, and employees feel more appreciated as a result."
Employees can nominate each other for monthly awards, and schools can earn "spirit points" from the district for going above and beyond and shining a light on their programs. A Best in Spirit Award will go to the school with the most points at the end of the year.
To change the culture within the district to achieve more positive outcomes, she also implemented the Happiness 180 program this year. Playing on the 180 school days and the goal to turn people's attitudes around 180°, she showed employees how positivity actually changes the brain, and asked them to write down one thing they're thankful for each day on a whiteboard in their area.
"Every day is different," she says, "which keeps things fun and exciting. But ultimately, this job is rewarding because of our mission. We have the opportunity every day to feed the bodies and minds of the next generation. I truly believe good nutrition through school foodservice is a foundation for education."
Young Lion – Service Agent
Cassidy Martin
Manufacturer Program Coordinator
General Parts
Westminster, Colo.
By Janice Cha, Fe3, Senior Contributing Editor
When anyone at Westminster, Colo.-based foodservice equipment service company General Parts has a manufacturer question large or small, the first person they turn to is Cassidy Martin.
Martin, 35, has not only worked her way up the proverbial company ladder during her 15 years with the company, she's creating new ladders and building bridges in the process—for General Parts and for the foodservice equipment industry as well.
Since 2011, Martin's responsibilities find her, if not at the hub of General Parts, then pretty darned close to the center of operations for the 26-branch company.
"My job is to ensure our goals and expectations are met at the manufacturer level," says Martin when asked to explain her job. But Martin's resume paints a fuller picture. As Manufacturer Program Coordinator, she is responsible for "coordinating and tracking all manufacturer segments, including installations, retrofits, new product rollouts, planned maintenance, software updates and manufacturer component/part safety recalls." Martin also handles annual labor rate negotiations and branch updates, audits, branch expansions and new manufacturer review for consideration and implementation.
General Parts President Bruce Hodge, who has known Martin since she joined General Parts in '02 as a service administrator, mentored her career and created the new position with Martin in mind, puts it simply: "Our manufacturer partners want one point of contact in a company, someone they can relay programs to, and come to if problems arise. That would be Cassidy."
"Everyone takes an instant liking to her, and people are comfortable talking with her. She's detail-oriented and takes the job personally," Hodge says. "If a problem comes up at a branch, or if a manufacturer has an issue, they call Cassidy. She's got the authority to reach across geographic and branch boundaries to get things done. When Cassidy needs something, everyone knows it's the same as if I am requesting it."
Martin, whose proficiency with spreadsheets has earned her a reputation for being General Parts' own "Excel Guru," takes on even the largest of projects with aplomb.
"Last year we had 17 program rollouts, including one that called for installing 500+ wood-fired broilers for a national family dining chain across 15 states," Martin says. This particular job started in December '15 and was finished by March '16, less than four months later.
Each location had its own specific set of parameters. "Some areas required that we work with fire marshals. Other areas needed standard work permits. Some locations needed fire suppression systems updates, some didn't," Martin says. "My role is to take the initial raw data from the manufacturer—basically a list of addresses and contact info—and expand it with the information our team needs to do the job. My department sends information to branches describing the project's scope and timing so service orders can be generated."
General Parts' branches across four time zones keep Martin on call, by email and phone, almost 24/7. "I get up early—I'm at the gym by 5 a.m. By the time I arrive at the office at 8 a.m., I've already answered five to 10 emails from the East Coast," says Martin, who during the course of the 45-minute interview for this piece turned away at least three phone calls. "On the way home and during the evenings, I'll be answering questions from the West Coast."
Martin is not one to sit still. While working full-time for General Parts, she earned a degree from Colorado State University with honors in '13 and her Certified Foodservice Professional credentials from NAFEM in '11.
Martin's outreach abilities and organizational skills extend past her company as an active member of the Commercial Food Equipment Service Association. Martin has spent five years on CFESA's Marketing Committee, and recently transitioned to the Member Services Committee as Co-Chair—this in addition to participating in the association's Young Executives Council.
"Cassidy is the glue that keeps her committee together," says Heather Price, Executive Director for the Fort Mill, S.C.-based organization. "She's the one who circles back around to make sure things get done."
"We don't have a lot of women in the equipment service side of the industry, so it's good to see a young professional who knows how to build and maintain relationships," Price adds. "We are hoping down the road that Cassidy will become a CFESA board member."
Martin has come a long way since she started with General Parts as a service administrator soon after high school. "I'm proud that people have come to think of me as the resident manufacturer expert," Martin says. "I'm proud to have earned that respect from my peers. I'll get calls from everyone from dispatcher to service manager to branch manager asking my opinion. Providing advice and counsel, and seeing people accept it, is rewarding. My role is to support our branches, and I take that very seriously."
Young Lion – Manufacturers' Rep
James Mathis, CFSP II, CPMR
CFO, Equipment Preference
Southlake, Texas
By Karen M. Alley, Contributing Editor
At the age of 19, James Mathis, CFSP II, CPMR, found himself on the streets of Recife, Brazil, a city teeming with people who spoke a different language in a culture that was completely foreign to this Utah native. "Up until that time I had pretty much lived at home, and it was quite a culture shock for me," Mathis says. "There I was, in a foreign country, learning to take care of myself while serving others."
Mathis spent two years in Recife, fulfilling mission work for his church. With only two months of training before the trip, he was able to adapt to his surroundings and quickly became fluent in Portuguese to understand and help the people he had come to serve. "It was one of the greatest experiences of my life," Mathis says.
The lessons in communication and service gained from his years in Brazil have become as important to Mathis in his career as they are in his personal life. Just as he found a way to communicate with the people of Recife, Mathis has learned to find ways to improve communication between manufacturers' reps, factory representatives, software developers and coding experts. Today, Mathis plays a major role in designing systems that help manufacturers' reps collect and use data—such as what brand of equipment consultants specify or new product developments—to improve productivity, efficiency and communication within the industry.
When Mathis returned to Utah after his mission work he had no idea where his life's path would lead. But after finishing his associate's degree at Salt Lake Community College, he was offered a job with Equipment Preference in Southlake, Texas. "It was a real leap of faith for me to relocate from Utah, just one month after getting married, but the job was really good and I was interested in the foodservice equipment and supply industry," Mathis says.
Mathis was hired at EPI to take the computer system at the company to the next level, but the job didn't end once he accomplished that goal. "I remember getting called into the office of Bill Cassidy, the President of the company, where he told me he wasn't sure computers would be a full-time job going forward. He asked me if I was willing to learn other aspects of the business, and I jumped at the chance," Mathis says. In the intervening years Mathis, now 37, held many roles, including customer service and inside sales, and now serves as the company's CFO, all while continuing to lead the IT department.
In his work with IT, Mathis has been a pioneer in designing a system that collects and tracks data, from equipment-buying trends to factory promotions/specials, to help manufacturers' reps make better decisions, improve customer service and generate more sales. "Where James really excels is in understanding everyone's positions and needs on the manufacturers' and reps' side, and using that knowledge to make software programs that are applicable and relevant to everyday use," Cassidy says. "He's able to fully understand the positions of everyone at the table, and serve as translator when needed."
The systems designed by Mathis were sold to a third-party provider a few years ago to make the applications available industrywide. Today, EPI continues to use those systems through Aurora, Colo.-based Orgo, where Mathis is often called on in a consulting role. Orgo helps reps with quote tracking and management, project management, spec credit filing and management, order tracking and more.
In addition to using his unique combination of IT knowledge and industry expertise to improve systems at EPI, Mathis is well-known in the industry for being willing to travel to other companies to share best practices and improve data collection and analysis. "When I learned of what James had done at EPI, I called to see if he could come work with us to better represent our manufacturers," says Mike Hensley, Principal, PMR, Lawrenceville, Ga. "He's always been very open with information and willing to help everyone get better at their jobs in order to help the entire industry improve. James is a real leader in that regard.
It wasn't just other companies that took note of Mathis' work in improving the systems used by manufacturers' reps; the directors of the Manufacturers' Agents Association for the Foodservice Industry, Atlanta, were interested in his work as well. When Joe Ferri, COO, Pecinka Ferri Associates, Fairfield, N.J., became MAFSI president, he started to push for a system that would benefit manufacturers' reps and ensure they were paid for their work. "James' technology and IT background made him a shoo-in for the committee that eventually created and launched SpecPath," says Alison Cody, Executive Director, MAFSI, where Mathis serves on the Board of Directors. "James has the unique ability to explain complex concepts in a straightforward and understandable way and he comes up with effective solutions."
It was that talent that enabled him to communicate with developers to explain exactly what was needed and what MAFSI was trying to accomplish with SpecPath, a software library of all 11-4000 projects in North America that assists members in collecting and tracking spec credits, and enables the accurate tracking of origination and destination credits.
Mathis says, "Our purpose was really to create something that would benefit our members, and what we have designed is an incredible system, one that will benefit the industry for years to come. I'm proud to have played a part in its development."
Young Lion-Dealer
Drew O'Quinn
V.P.
Thompson & Little
Fayetteville, N.C.
By Mike Sherer, Senior Contributing Editor
Anyone who's worked in, let alone run, a small business knows that you have to be able to wear a lot of different hats. For Drew O'Quinn, V.P., Thompson & Little, Fayetteville, N.C., the process of learning and earning those hats started early—by watching first his grandfather, then his father, and now his mother serve as President of the 71-year-old family business.
"As a teenager," says O'Quinn, "I worked during the summers loading trucks, working the showroom, even cleaning the bathrooms. In my first year after graduating from college, I performed deliveries and installations, as well as welded and finished fabrication in our fabrication shop. I really appreciate my parents giving me the chance to learn all the facets and divisions within the company."
Knowing all the positions in the business, and how to perform them, has given O'Quinn, now 37, a profound perspective on what makes the company run. "Delivering and installing kitchen equipment, for example, is not an easy job," he says. "It takes patience and expertise, so I have the utmost appreciation for our installation team given those experiences. Another valuable asset I gained while working in the field was the ability to gauge how long an installation should take."
Now as V.P., he still wears a lot of hats, overseeing the contract department and the sales department. He meets biweekly with the accounting department, estimates large bid projects, and works alongside his purchasing managers. He understands that what really makes the business run isn't what he knows, but what the team members throughout the company know.
"They're what makes us go," he says. "I truly believe that if you hire good people with a good attitude, give them training and tools and get out of their way, they'll be successful. Many of our staff members have long tenure with the company—one has been here 35 years—and that excites me. Their experience is instrumental to our customer's success, and their tenure is a testament to our team culture."
"As our staff knows, we're not selling kitchen equipment," he says. "We're selling solutions." Those solutions come from well-trained professionals with experience, and O'Quinn is extremely proud of the Thompson & Little team.
O'Quinn is a firm believer in training. After participating in numerous training events with the Supply & Equipment Foodservice Alliance, the buying group Thompson & Little has belonged to for 25 years, he was nominated to serve on SEFA's training committee. SEFA has always been dedicated to training DSR professionals and O'Quinn saw all the successes of their programs.
"Over my career, I have learned from so many outstanding foodservice professionals that have helped me become a better business person and industry professional. Many have given tirelessly to the industry, and many of my friends and colleagues in the industry are my fiercest competitors," he says. "Those impressions motivated me to give back any way I can."
"Drew deserves the spotlight," says Tom Stritch, V.P.-Dealer Relations for SEFA, "but he's the last one to seek it or want it. For all the good work he does, he never asks anything in return."
"He's a humble man," agrees Tedde Reid, President and Founder of SEFA. "His contribution to SEFA and the industry is enormous, but he also gives back to his community. He leads two youth groups at his church, and is actively involved in two of the worldwide youth ministries that his mom founded. What's great about Drew is that his wisdom, experience and maturity comes with youth and enthusiasm."What's made him so successful, according to people who know him, is his ability to truly listen. "Some people talk a lot," says Fred Cypress, President of Dixie Store Fixtures & Sales Co., Birmingham, Ala. "Others think they have all the answers. A few listen to everyone's opinion and then speak thoughtfully. Drew is one of those people. He's very insightful, and if he has an opinion worth voicing, he will.
"Stritch and Cypress encouraged O'Quinn to join the Foodservice Equipment Distributors Association, given Thompson & Little was not a member at the time. It was advice O'Quinn is thankful for to this day, as FEDA has been an instrumental organization in his dealership, as well as the dealer community. This year, O'Quinn joined the FEDA's Board of Directors, and he'll serve as Assistant Chair for its 2018 convention.
Since taking on his present job responsibilities, O'Quinn says the biggest challenge the company faces is growth in a competitive and more transparent market. "The way to go to market is different now than it was a decade ago," he says. "I did a full technology overhaul when I took over operations—new servers and networks, new phone system, new software system, and new e-commerce website. Everyone can offer a low price, and the Internet has made it easy for customers to educate themselves. That's why we have to sell solutions, not equipment."
He adds, "I love coming into work. It's a great business and industry, and I enjoy working side by side with very talented co-workers," he says. "If I do anything well, it's hiring great people and giving them a work environment they can succeed in and have some fun doing it."
Young Lion – Commercial Operator
Scott Warrington
Director of Engineering
Panera Bread
St. Louis
By Janice Cha, Fe3, Senior Contributing Editor
It's an hour past noon on a sunny October day and lunch is still in full swing at a Panera Bread café in suburban Chicago. Scott Warrington, Panera's Director of Engineering, has stopped by from his home base in Dallas to check on progress of several new pieces of equipment and meet with FER's reporter. Warrington, 34, a triathlete and marathon runner when not in work mode, is slim, fit and filled with ideas and energy.
Three years ago, Warrington stepped away from a 13-year career with Yum! Brands to head Panera's new engineering team. His team's areas of responsibility at the 2,000-unit, St. Louis-based bakery chain keeps them busy. "Our job entails three big 'buckets'—improving operational efficiencies and throughput, optimizing labor, and implementing our menu vision," Warrington explains.
One part of Warrington's work lies in helping the concept team develop new equipment. The suburban Chicago café where Panera field-tests new equipment was reviewing an updated model of a microwave-equipped panini press, among other things. A stickler for details, Warrington orders a panini sandwich. When it arrives, he lifts off the top to check that the sandwich is hot all the way through. It is.
Panera's national ad campaign roll-outs have kept Warrington almost literally on the run. "To prepare stores, we had to help them adjust kitchens to be able to handle the additional volume [of menu items and guest traffic] the campaign would generate," Warrington says. Long story short, Warrington's team's goal was to help operators double production capabilities—either by making labor more efficient, or figuring out a way to add a second sandwich or salad station where and when needed.
"When there wasn't space, we would have to reconfigure things to fit, just like a jigsaw puzzle," Warrington says. "Currently we are revamping about 70 to 100 company-owned locations per year."
Warrington brings an engineer's analytical assessment to justify and quantify changes—before they are rolled out to Panera's nearly 1,000 company stores. "We time how long it takes to build a salad or a sandwich. Then we take the data and roll it into a labor model that can be applied to an individual café's transactions mix to show the amount of labor needed to operate that location," he says.
In other words, Warrington provides the numbers to validate Panera's operational changes. "A lot of business decisions are based on gut feelings and/or what has worked in the past. I've spent my career using data to help back up recommendations I make to the company. When I joined Panera, we started using time and motion data to understand how long all our products take to make. We then used that data to determine how much labor to give each café based on product mix and transactions."
Warrington's early career took an unexpected turn into foodservice in '00 when he happened to meet a Yum! Brands corporate attorney during his sophomore-year summer stint as a landscaper. Impressed with Warrington's drive, the attorney introduced him to David Brewer, Yum!'s then-v.p. of Engineering and International Supply Chain. Brewer, impressed by Warrington's work during his internship, offered him a full-time position on the condition that Warrington would get an engineering degree. The rest, as they say, is history.
"Scott has the gift of focus," says Brewer, now COO for Middleby Corp, Elgin, Ill. "When he takes on a task, it's like he's running a marathon. Scott preps, trains, and when it's time to execute, that task is all that matters. He deals well with adjusting to and confronting issues along the way, managing problems rather than letting them turn into disasters."
Brewer approves of Warrington's engineering-based approach to innovation. "Scott is on the forefront of new design; he works with suppliers to develop new technologies or design new equipment to meet new needs," Brewer adds. "He has been doing all along what other restaurant companies are just now heading toward."
Brewer also admires his relationship skills in working with Panera's manufacturer partners.
"Scott's connection with the supplier base and his understanding of supplier capabilities means that, compared with [some of] his restaurant industry competition, he gives Panera a competitive edge. Manufacturers like working with Scott because he asks the right questions."
"Scott brings consistent and objective supplier evaluation to the equipment vetting process at Panera," agrees Lyall Newby, formerly with Yum! Brands and now Senior V.P. of Electrolux's Global Chain Business Unit. "He has a great deal of integrity and understands and respects the supplier community. He always provides quality advice and direction to ensure successful relationships between Panera and its suppliers."
Warrington appreciates the many doors that were opened for him along the way. "I've been lucky to have had a few amazing bosses in the beginning of my career. I've been able to travel the world, meet many people and share my passion for the restaurant industry. Most of the folks I have worked with over the years have become my dearest friends."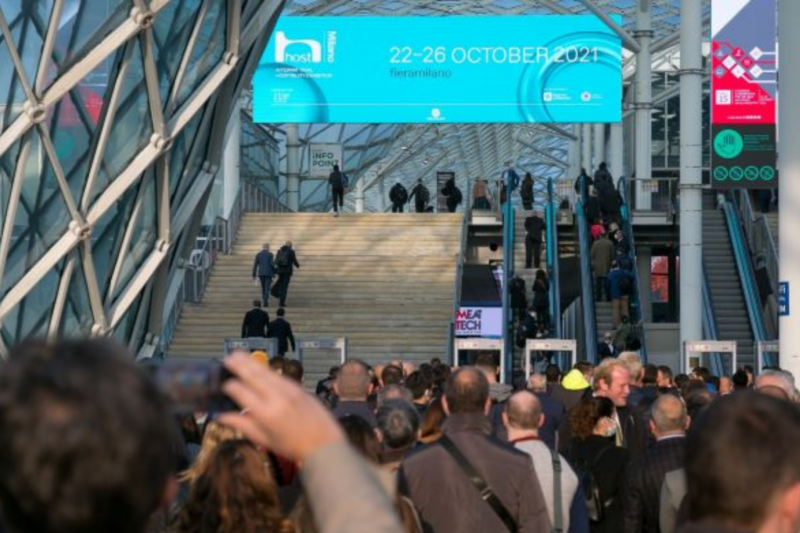 Event Coverage
The international trade show dedicated to the foodservice and hospitality industries will kick off October 13.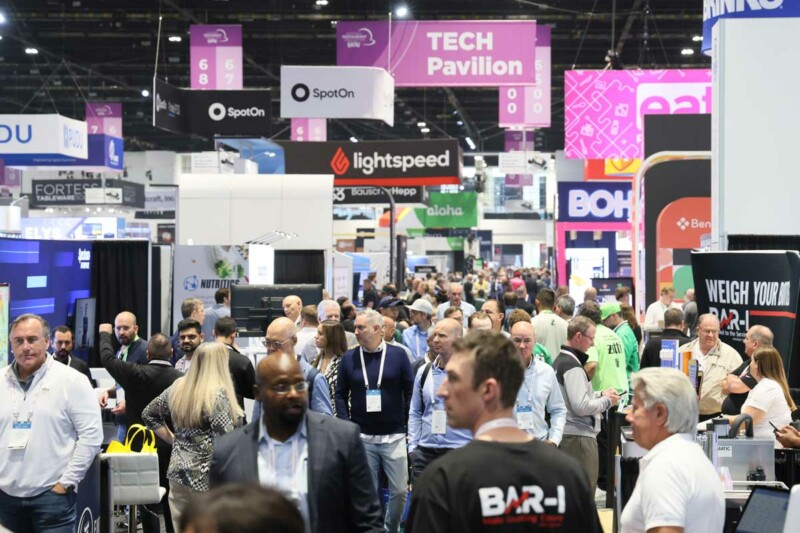 Event Coverage
While the 2023 National Restaurant Association Show is in the past, new trends are still emerging with regard to the show. This month, show organizer Winsight shared key data from…