Forty-one industry professionals have honored by NAFEM with Doctorates of Foodservice. The awards, given at each NAFEM show to allied hospitality association leaders in recognition of their contributions to the industry, were presented at a Feb. 7 breakfast on the first day of The NAFEM Show in Orlando, Fla.
Academy of Nutrition and Dietetics (Academy)
Mary Russell, MS, RDN, LDN, FAND
Donna S. Martin, EdS, RDN, LD, SNS, FAND
American Culinary Federation (ACF)
Stafford T. DeCambra, CEC, CCE, CCA, WCMC, AAC
Association for Healthcare Foodservice (AHF)
Martha Rardin, MS, RDN, CD, FAND
David Reeves, MBA
Association of Correctional Food Service Affiliates (ACFSA)
Jessica Harlow, CDM, CFSM
Association of Nutrition & Foodservice Professionals (ANFP)
Sharon K. Vermeer, CDM, CFPP
Kenneth Hanson CPM, CDM, CFPP
Catering Equipment Suppliers' Association (CESA)
Commercial Food Equipment Service Association (CFESA)
Council of Hotel and Restaurant Trainers (CHART)
Gabe Hosler
Michele Lange, CHT
Florida Restaurant & Lodging Association (FRLA)
Foodservice Consultants Society International (FCSI)
FCSI – The Americas (FCSI-TA)
Foodservice Equipment Distributors Association (FEDA)
International Council on Hotel, Restaurant and Institutional Education (ICHRIE)
International Flight Services Association (IFSA)
Paul Platamone
Jane Bernier-Tran
International Food Service Executives Association (IFSEA)
Richard F. Weil, CFE
Edward H. Manley, MCFBD
International Foodservice Manufacturers Association (IFMA)
William R. McClellan
Ben Shanley
Manufacturers' Agents Association for the Foodservice Industry (MAFSI)
National Association for Catering and Events (NACE)
Edmond DiAntonio, CPCE, CMP
Donnell G. Bayot, PhD, CPCE, CHE, CFBE
National Association of College & University Food Services (NACUFS)
Robert Holden
Patricia Klos
National Association of Concessionaires (NAC)
National Restaurant Association (NRA)
Jeffery W. Davis
National Restaurant Association Educational Foundation (NRAEF)
Sam J. Facchini, FMP
Gregory J. Hamer
North American Association of Food Equipment Manufacturers (NAFEM)
Kevin Fink, CFSP
Research & Development Associates for Military Food & Packaging Systems Inc. (R&DA)
Daniel Weil
Retail Bakers of America (RBA)
John Lupo, CMB
School Nutrition Association (SNA)
Gay Anderson, SNS
Lynn Harvey, EdD, RDN, SNS
Society for Hospitality and Foodservice Management (SHFM)
Rob Geile, CFSP
Victoria E. Vega, FMP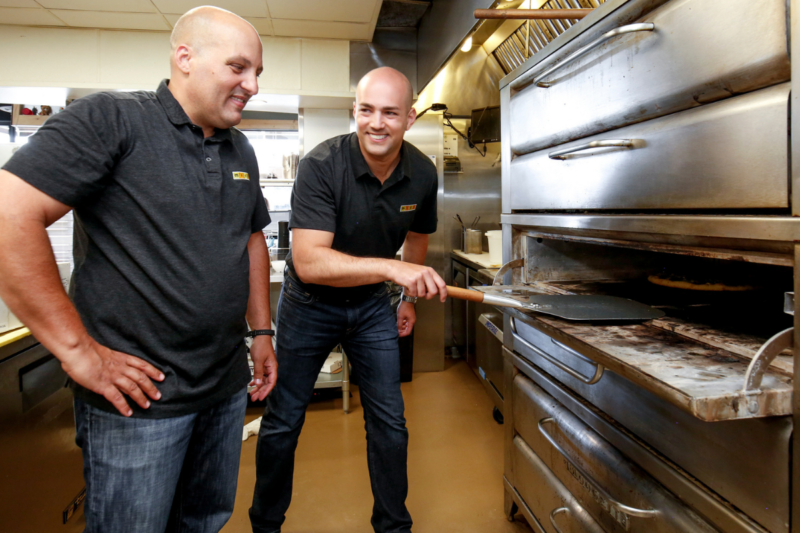 Company News
The brand announced it signed its first franchise deal with Black Bear Diner and Smashburger franchisees Lucas Farnham and David Doty to bring 30 Mici locations to the Phoenix market.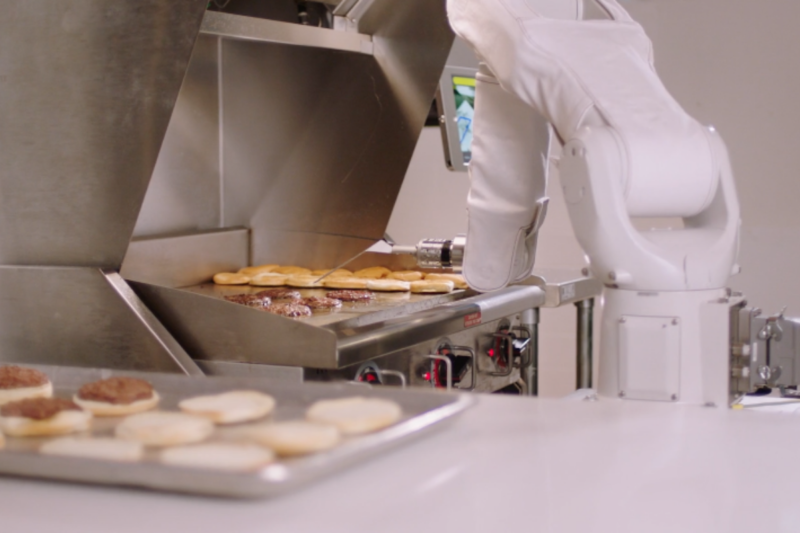 Company News
The latest CaliBurger restaurant is coming with a cook already in the kitchen.