Bassoul Retires From Middleby, FitzGerald Named CEO

The Middleby Corp. announced Feb. 19 that Selim Bassoul is retiring from his role as Chairman, President and CEO. Timothy FitzGerald, who has been instrumental in the development and execution of the company strategy since joining Middleby in 1998 and has served as the company's CFO since 2003, has been named CEO and a member of the board of directors. The changes were effective Feb. 16.
David Brewer has been promoted to Executive Vice President and COO. Brewer has served as COO of the Middleby Commercial Foodservice Group since 2009 and developed the company's national accounts team; he has been instrumental in developing and directing supply chain initiatives over the past several years He joined Middleby in 2007 as president of its Pitco division.
In addition, the Elgin, Ill., company announced that Bryan Mittelman, Middleby's chief accounting officer, has been promoted to CFO. Gordon O'Brien, who has served as lead independent director of the Middleby Board since 2010, has been named Chairman of the Board.
"On behalf of the entire Board, I want to thank Selim for his inspired leadership of Middleby over the past 18 years," says O'Brien. "Under his direction, Middleby transformed its business portfolio, expanded globally and enhanced its position as a leading manufacturer of commercial, residential and food processing equipment and we wish him the best in his retirement.
FitzGerald has been heavily involved in all strategic and operating decisions during his tenure, and has been responsible for the Middleby acquisition and business development activities since joining the company. Additionally, he led the development and had oversight for the Middleby Worldwide international sales and distribution operations. More recently he developed the Middleby residential distribution platform supporting growth for Viking and all the residential brands.
O'Brien cited FitzGerald as the architect of the Middleby business strategy and his leadership in developing three industry-leading platforms through more than 70 brand acquisitions. "Under the leadership of Selim and Tim, Middleby revenue has grown from $100 million to approaching $3 billion, and they have created significant shareholder value as the market cap has grown from $40 million to approximately $7 billion today."
"I am very grateful to have had the opportunity to work with Selim over the past 20 years," says FitzGerald. "I am proud of what we have accomplished with the many talented executives on the Middleby team. Together we have built a truly unique company of leading brands, technologies, capabilities and people. We have achieved success over the years through organic growth, international expansion, innovative engineering and strategic acquisitions."
Bassoul, who had been with Middleby for 23 years, will continue to serve as consultant to the board. He plans to focus on his family and his humanitarian efforts through his Bassoul Dignity Foundation.
"I am grateful for the team we created and their commitment to the execution of our vision. I am thankful for the many personal relationships I have had the pleasure of building with customers, employees and others in the industry over the years. My heartfelt appreciation goes out to each of our 10,000 employees around the world for their support and unwavering commitment to customer care and innovation. This is the right time for me personally to transition to the next generation of leadership."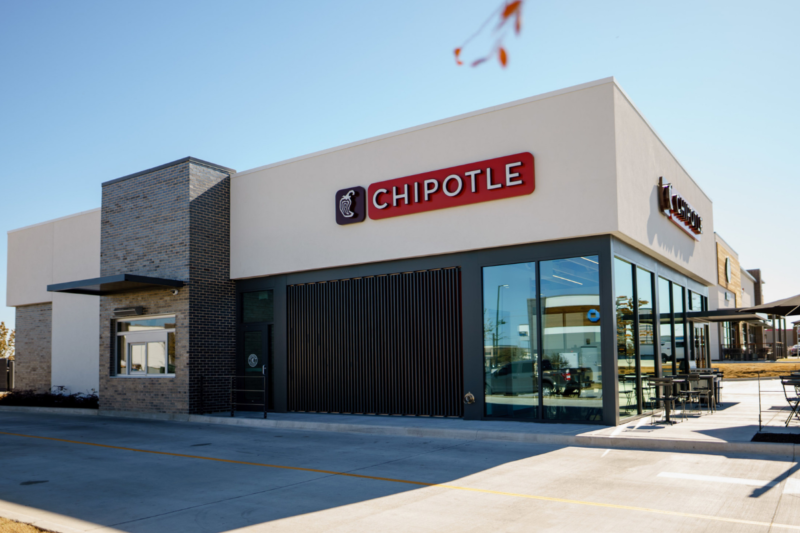 Company News
Despite not yet recovering all its in-store sales, periodic staffing challenges, menu price hikes and supply chain disruptions, Chipotle Mexican Grill had a record third quarter, bringing in $2 billion...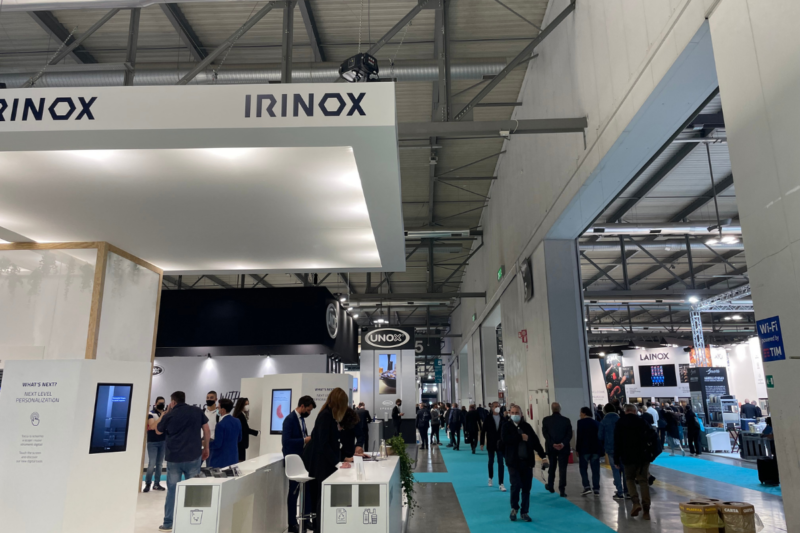 Events
HostMilano, one of the largest foodservice equipment shows in the world, kicked off today in Italy, and FER is on location.