Emotions already were running high in the 16th-hole dining tent during the PGA Tour 2015 Memorial Tournament at Muirfield Village Golf Club, Dublin, Ohio. Top chefs from a national restaurant chain were bustling away, preparing food for hundreds of spectators attending the event. But the pleasant hum of an efficient mobile-kitchen operation was disrupted when a key convection oven failed to light.
"Panic set in," explains Donny Smith, Service Manager at Commercial Parts & Service (CPS), Columbus, Ohio. Club staff started placing frantic calls to dealers, reps and facility directors and ultimately were told to contact CPS for emergency assistance.
CPS Master Certified Technician Paul Shelfo arrived at the club and immediately was swept into a golf cart and driven to the 16th-hole dining tent. Each time he tried to start the oven, the pilot light promptly went out despite a functioning spark igniter. Sensing the issue to be less with the oven and more with the fuel, Shelfo shifted his focus to the gas line. The propane tank was 10 ft. away, connected to the oven by a long stretch of hose—a hose that naturally was filled with air.
Thanks to his CPS training and a deep understanding of how gas, electric, steam and refrigeration systems work, Shelfo knew that the dense molecules of the propane gas would not pass through until all of the air had been released.
"When working with any equipment using propane, you have to be aware of air trapped in the line," Smith explains. "It has to be purged before the propane can flow and fuel the equipment."
Deftly unhooking the gas line from the oven and moving into the open air outside the tent, Shelfo bled the trapped air from the hose until he could smell propane flowing from the end. Once the hose was reconnected, the oven fired up immediately.
Club and kitchen staff learned a lesson that day, not just in appliance troubleshooting, but also in chemistry and physics. "The tournament was saved," Smith says.
Copyright FER August 2015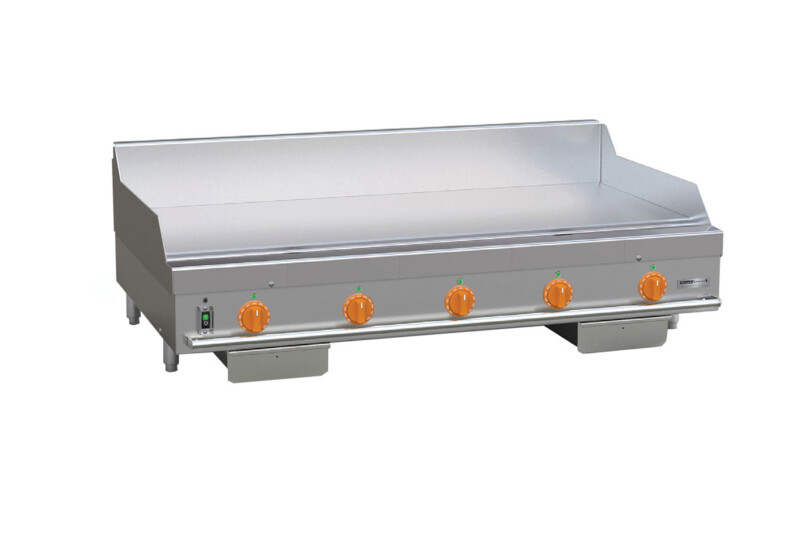 Cooking Equipment
Planchas, though convincing clones of their better-known sister product the griddle, quickly set themselves apart.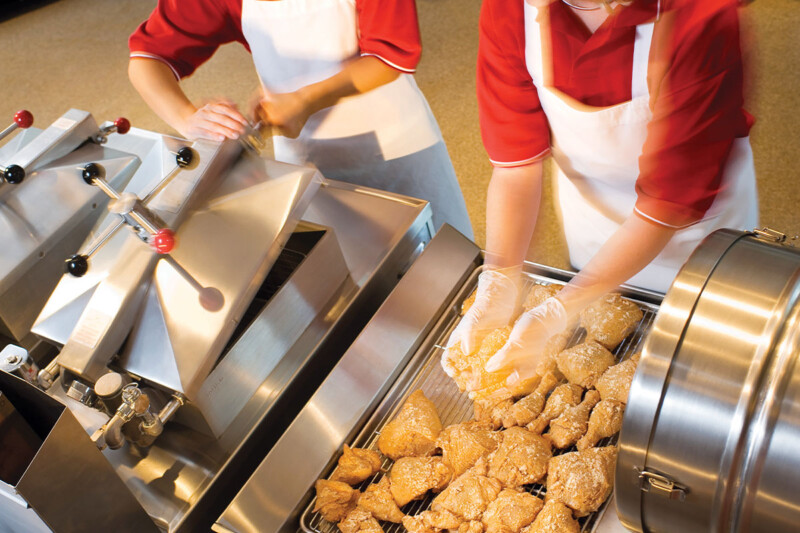 Equipment Comparisons
With oil and labor prices on the rise, today's pressure fryers offer an economical way to cook fried chicken and other comfort foods.