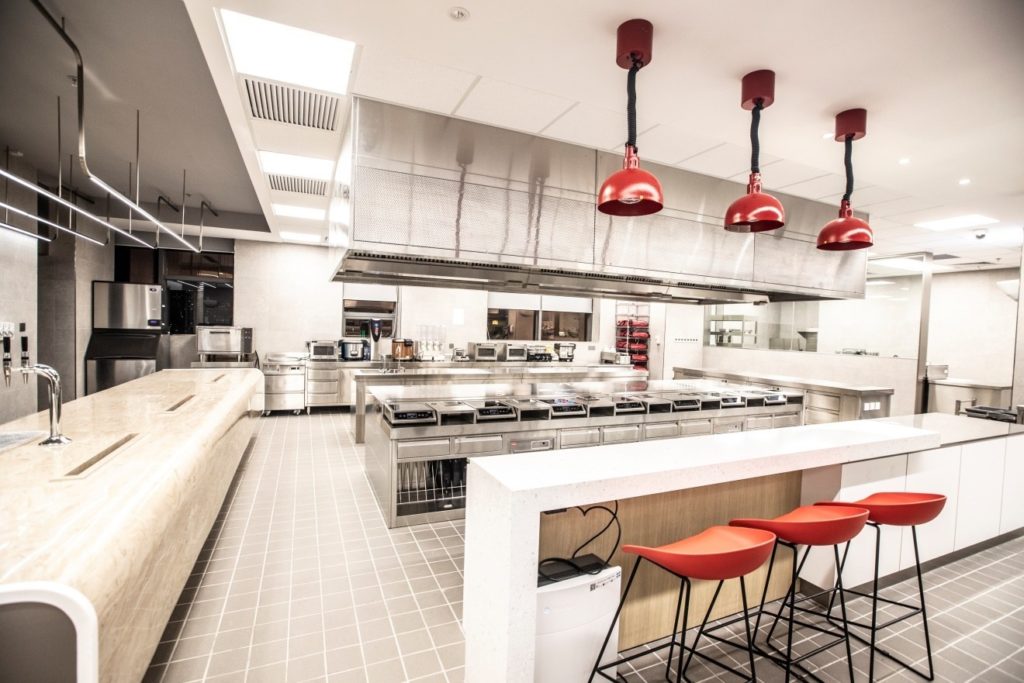 Yum Holdings China, which launches more than 300 new products annually across its 8,400-store portfolio in mainland China, just opened an Innovation Center in downtown Shanghai.
The new 27,000-sq.-ft. facility provides an integrated platform to test fresh concepts and quickly bring them to market in the company's KFC, Pizza Hut and Taco Bell stores. In addition to test kitchens, the footprint includes sensory test areas and a suite of labs centered on equipment and restaurant technology testing for content production, packaging and new store prototypes.
The center could help the company's brands compete in China's increasingly competitive QSR market, especially as more American competitors use the region as a test market. Yum China plans to expand its restaurant portfolio to 10,000 stores by 2021. It relaunched Taco Bell two years ago with stores featuring a more upscale design, alcohol on tap and a new menu designed for Chinese consumers.