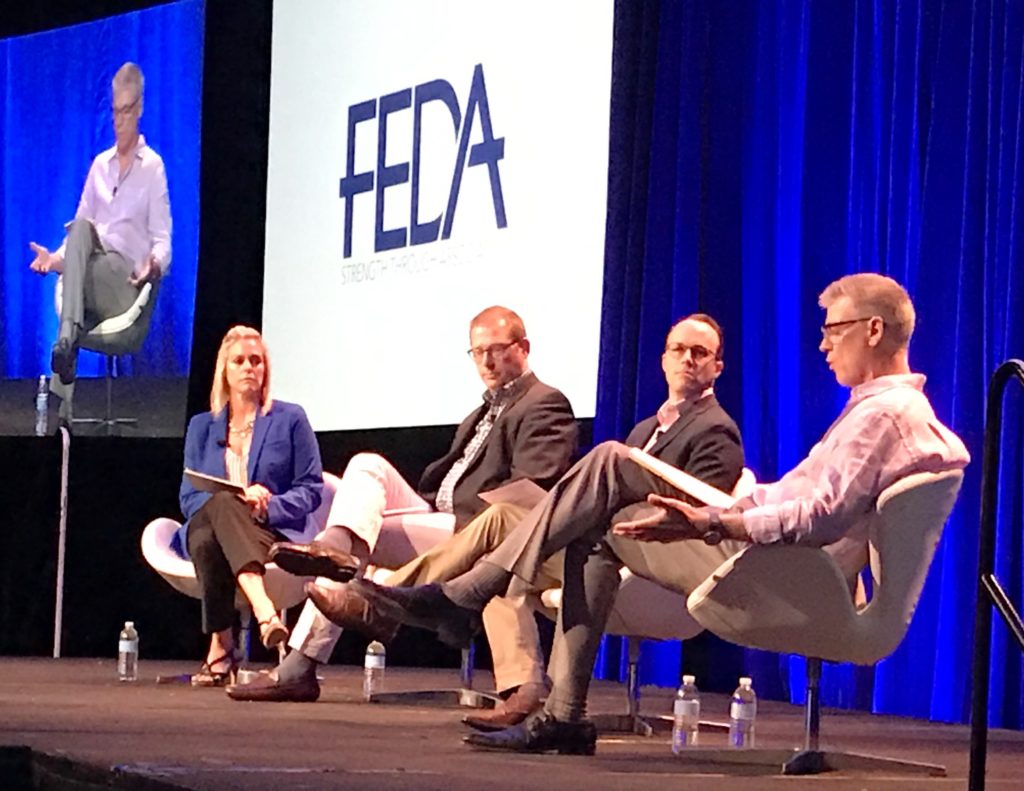 Some readers won't be surprised to hear this: The Foodservice Equipment Reports team went to a dealer conference, and a drinking game nearly broke out.
Not in the raucous way of college parties, mind you. The 2019 Annual FEDA Conference hosted by the Foodservice Equipment Distributors Association in Scottsdale, Ariz., April 3-5, was a family affair, bringing together dealers, buying groups, manufacturers and more for strategy discussions and breakouts on the subjects driving the future of dealers' relationships with the end-user.
If there were a drinking game being played, attendees would be juiced from having to take a sip every time the word "value" came up. Extra sips would be required anytime "frictionless" was uttered. These were two of the key themes to emanate from the industry leaders and speakers who took the stage over the three-day conference. Here's a recap:
The Future Is Frictionless
Dealers at the 2019 FEDA conference confronted an issue that many of their end-users are facing in their operations: How to balance the traditional model of personalized, high-quality service against modern (often younger) customers' demand for quick, easy, accurate digital transactions that may not always involve a human.
"We live in an age where people want to buy in one click. We believe that is the future that all of us as customers really want," said Dave Groff, president of WebstaurantStore, noting that a frictionless future does not mean the absence of customer relationships.
Steve Snower, CEO of Parts Town, talked about the balance his company is striking. "Fifteen years ago, we had no technology and five people. Now 60% of our transactions are digital. Now 90% of our marketing budget is directed toward digital channels, and 55% of our orders are processed by robots."
At the same time, Snower said, his company still is focused on the person-to-person connection. "Our telephone rings 3,000 times a day. It's our belief, if someone is calling us, they actually want to talk to a person. So, we invest in team members to make sure every telephone call will be answered by a real person with a friendly voice within three rings who can address their needs," he explained. "When people choose that channel, we want to go away from technology."
Straight Talk About Transparency
Moving toward a more tech-driven future has the added benefit of generating valuable data. "The more technology exists, the more data exists," said AutoQuotes Executive Board Chair Mark Haidet during the Industry Technology Strategizing Discussion panel at FEDA 2019.
He and other providers pondered their role in injecting consistency and security into that process, as well as sharing, interpreting, and using it to provide better value to customers.
"We have data. We are the final mile of a lot of deliveries that happen in this room," said Eric Ellingson, executive vice president, Bargreen Ellingson and FEDA board member. "A lot of times it's stuck in our ERP systems. We have to give it back to our customers. We have to share it with manufacturers to make them more intelligent."
Getting Real About Value
"Value" was the word of the week at FEDA 2019. Dealers looking to differentiate discussed zooming in on the end-user and what matters to them as a way of demonstrating value.
"When I think about value in our industry, we talk about it so much," said Gene Clark, president, Clark Food Service (a recipient of FER's 2019 Young Lion Award). "We spend more time looking at the customer base and trying to look at what they find valuable, instead of telling them what they find valuable."
It's not always an easy task. Said Clark, "The value proposition is so different depending on who you're talking to. You're designing different business models to meet the needs of those different customers. None are right or wrong, they're just different."
Eric Boelter, president of the Boelter Companies' foodservice division, said it's not just about paying lip service to the term. "Let's not pretend we all bring value to each other. It's incumbent on the dealer to say what value am I able to drive to the end customer." At Boelter, he said, that's about saving the customer money, helping them become more profitable or helping them drive their business. It's about offering differentiation and helping to build an environment where trust can thrive. "Then we can move this to the next level," Boelter concluded.
Technology and Transparency Matter to Employees, Too
More than one speaker at the conference noted the importance of applying these principles—increasing transparency, reducing friction, and offering value as a means of differentiating­—not just to customers but to employees, as well.
"Your customers have the same behaviors your employees have when they come into your company," said Jaimy Szymanski, founding partner at Kaleido Insights and an industry analyst focusing on digital transformation and customer experience. "If there's this immediate friction point with the technology they have to use when they come to work, they're going to see the door," she said.
Szymanski noted that she's seeing innovative companies map not just the customer journey, but also the employee journey—seeing what technology employees expect to use at each stage of their role and eliminating those points of friction.
The 2020 Annual FEDA Conference will be held March 25-27 in San Diego at the new Intercontinental Hotel.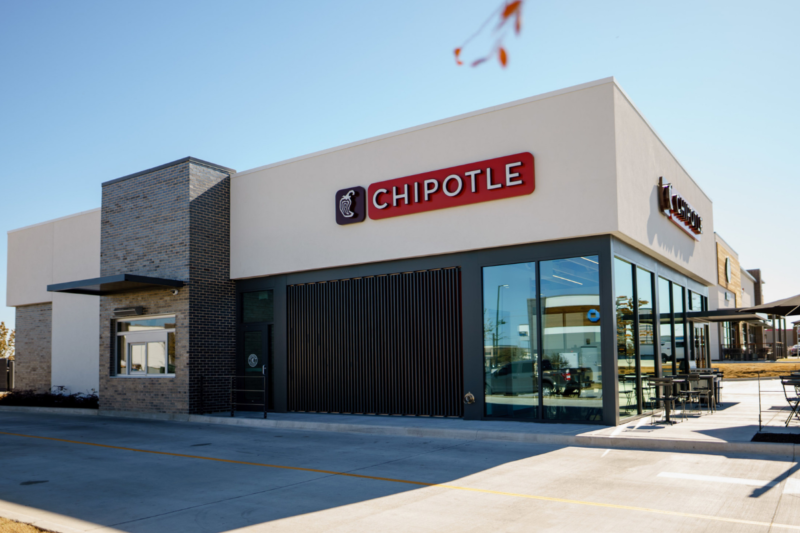 Company News
Despite not yet recovering all its in-store sales, periodic staffing challenges, menu price hikes and supply chain disruptions, Chipotle Mexican Grill had a record third quarter, bringing in $2 billion...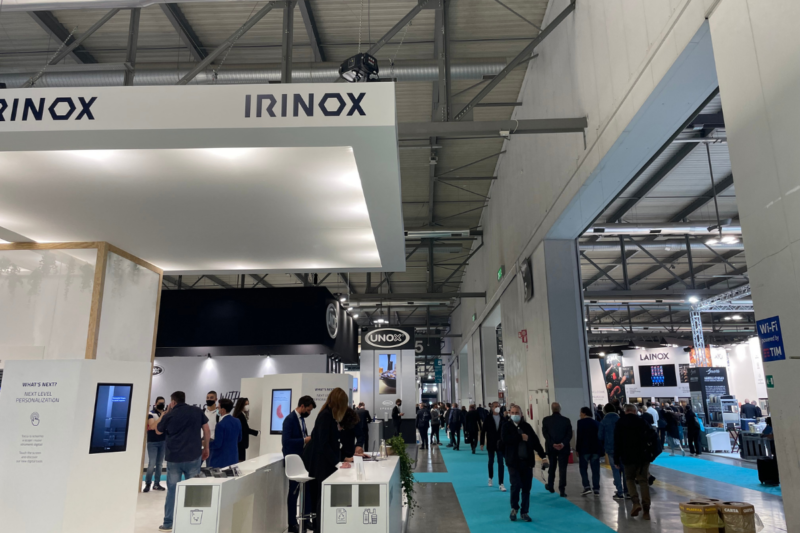 Events
HostMilano, one of the largest foodservice equipment shows in the world, kicked off today in Italy, and FER is on location.