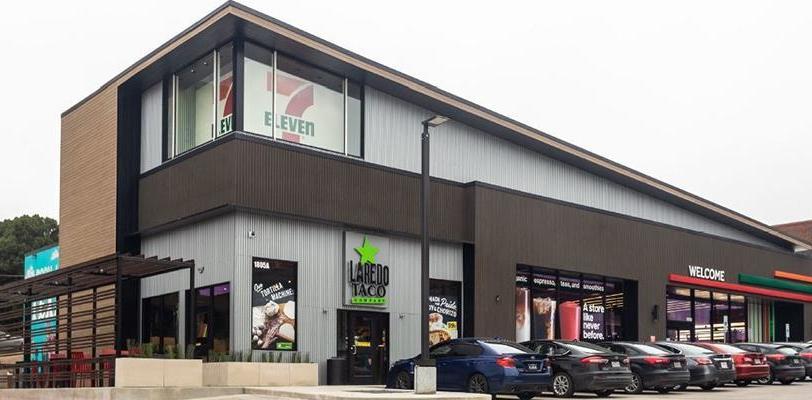 We've all known c-store foodservice was evolving, but 7-Eleven's new store in Dallas is taking it to a new level. Its new outlet is the chain's inaugural lab store, or what it calls an "experiential testing ground."
The store, opened March 22, includes the Laredo Taco Co. concept 7-Eleven acquired last year as well as a host of food retail and foodservice innovations. In addition to the taqueria, which makes tortillas in-store daily, store highlights include baked-in-store cookies and croissants, a cold treats bar, and a full-service beverage format offering made-to-order coffee drinks, cold-pressed juices, and smoothies; novelty beverages on tap include nitro cold brew, kombucha and organic teas. A growler station pours local craft beers and wines, and patrons can enjoy patio and in-store dining areas.
According to Chris Tanco, 7-Eleven's executive v.p. and chief operating officer, "This new lab store will serve as a place to test, learn and iterate new platforms and products to see what really resonates with customers and how we can use those learnings to influence future store designs."
The store is less than two miles from the original Southland Ice House in Oak Cliff, Texas, where 7-Eleven got its start more than 90 years ago. The Dallas lab store is one of six new test stores that the 67,000-unit Irving, Texas, company plans to open around the United States.