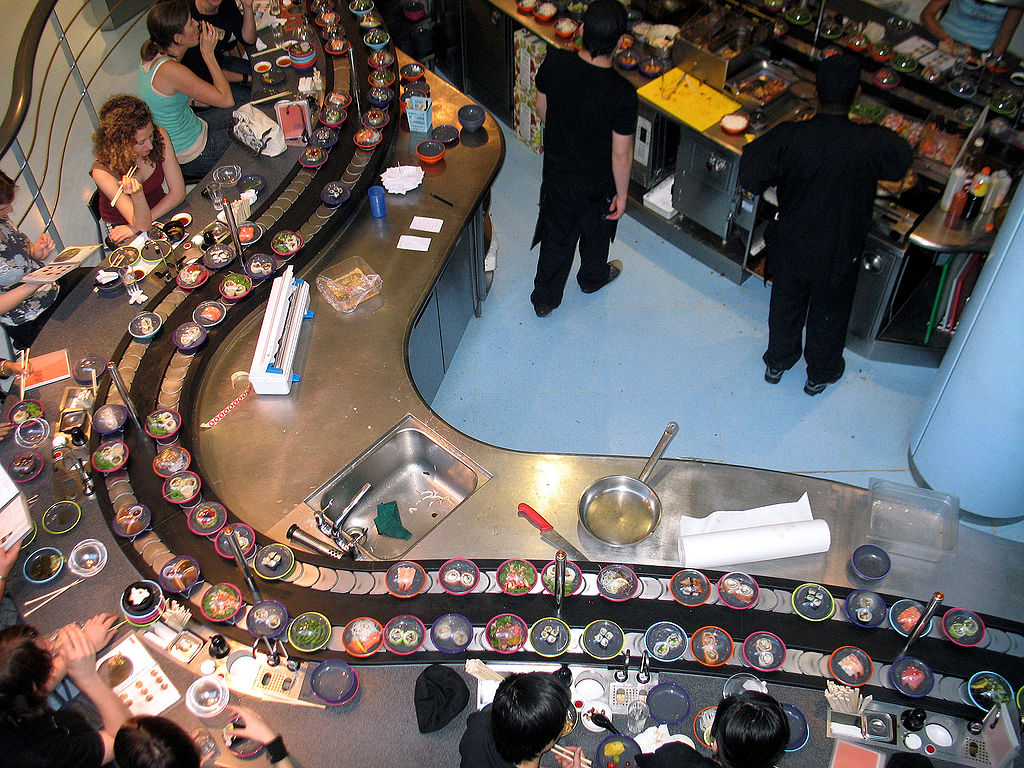 Yo! Sushi is going beltless. The British-based Japanese chain is about to launch a site without the iconic conveyor belt that has become synonymous with its name.
This summer it will establish its first restaurant, at a shopping center in west London, without the kaiten belt snaking around the premises, and will remove the belt from its outlet at Manchester Piccadilly station.
Dropping the conveyor belt from a few of its more than 100 restaurants is an attempt to broaden Yo! Sushi's appeal and rebrand the chain, according to CEO Richard Hodgson. He told The Times that stripping out the belt highlights that the chain is no longer only a sushi concept. The move, he added, is part of a push towards a more "experiential strategy."
Yo! Sushi plans to develop a number of design configurations to suit different sites and footprints, while continuing to rebrand stores under the name 'Yo!' and adding extra signage to list other menu items alongside sushi. It has an agreement with Tesco to open Yo! To Go counters in two of its UK stores.
Since its 2017 acquisition of Canadian-based Bento Sushi, Yo! Sushi is one of the world's largest sushi operators outside of Japan. Most of its stores are in the U.K., but also operates in the United States, continental Europe, the Middle East and Australia.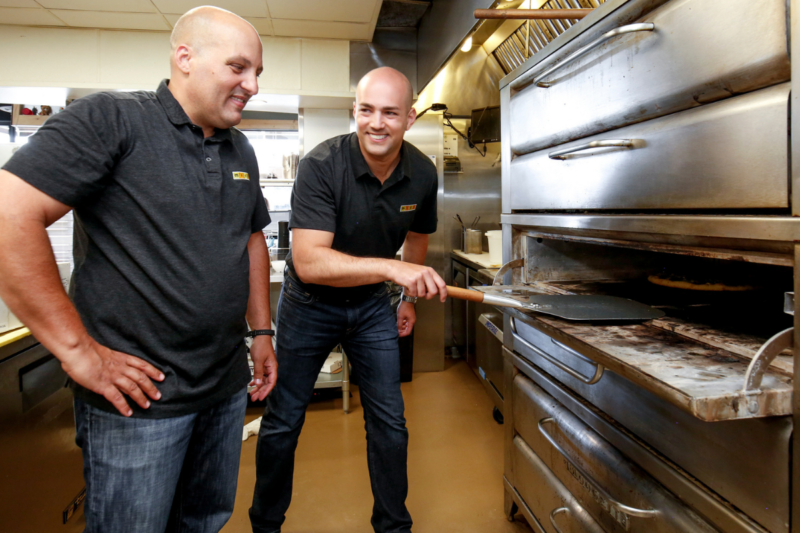 Company News
The brand announced it signed its first franchise deal with Black Bear Diner and Smashburger franchisees Lucas Farnham and David Doty to bring 30 Mici locations to the Phoenix market.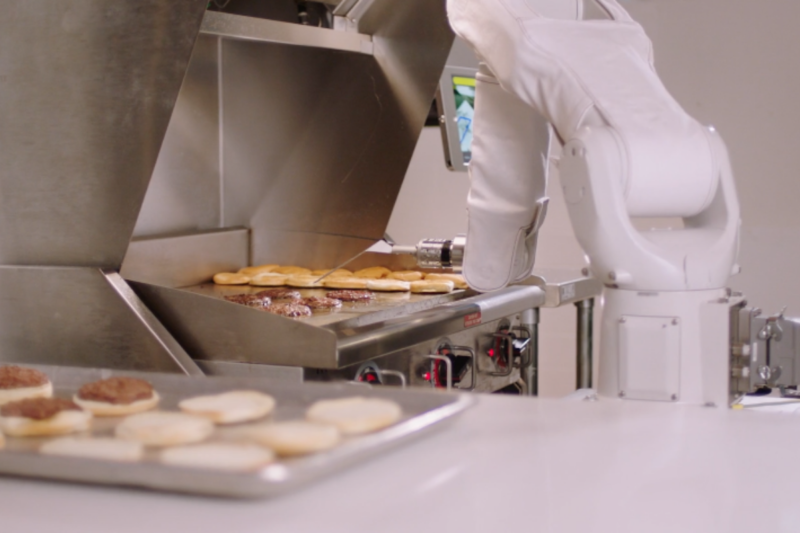 Company News
The latest CaliBurger restaurant is coming with a cook already in the kitchen.