NRA Show Takeaway: The Future of Restaurants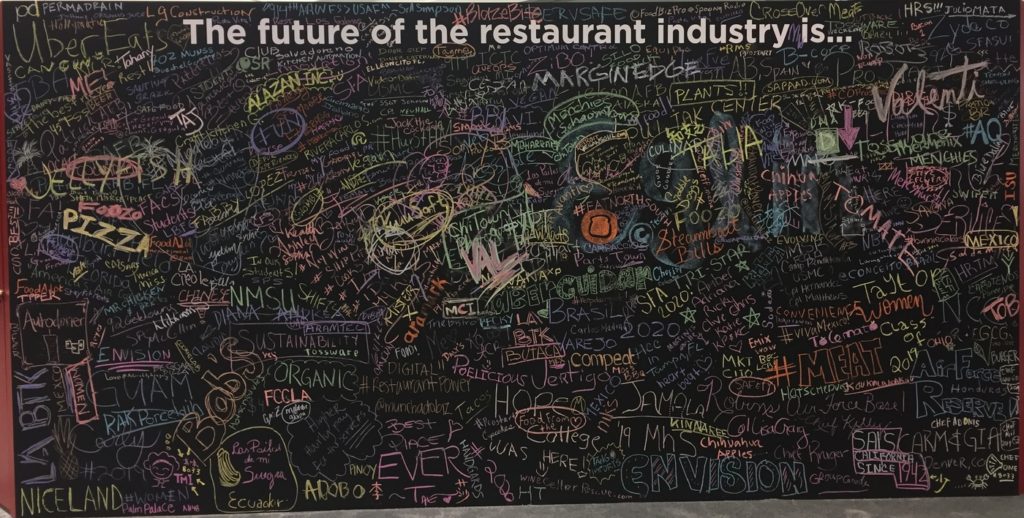 Is the future frictionless, as supposed in the NRA Show's May 20 Super Session: The Future of Restaurants? Yes and no. As we advance into voice-activated technologies, AI and robotics, a smaller labor force, and higher customer expectations on speed, quality and variety, operators have concerns. According to an Oracle Food & Beverage survey, 62% of operators doubt their ability to keep up with tech advancements, while 59% worry they'll be rendered obsolete by tech-savvier disruptors.
But according the leaders of three forward-thinking foodservice companies, even with the fast pace of technological change, the business will still be about people, both consumers and the labor force.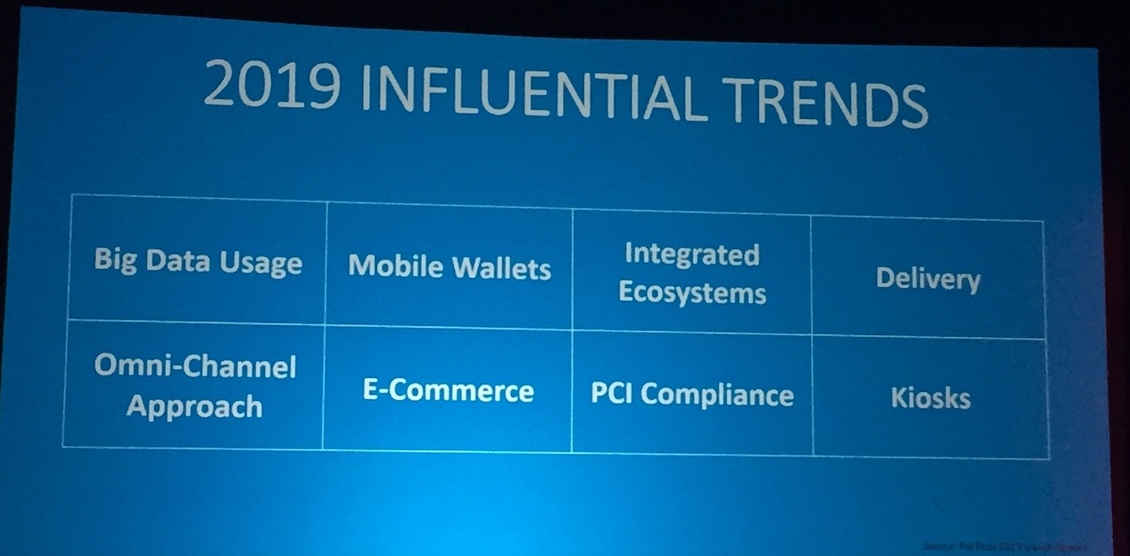 Christopher Thomas-Moore, vice president-global ecommerce and digital marketing at Domino's Pizza, thinks his chain is moving past speedbumps to embrace the future's consumer-centric culture. "How organizations embrace technology is the greatest change ahead," he said, pointing to his own company's industry-leading use of order tracking and self-driving delivery vehicles and Burger King's recent use of augmented reality. "Data scientists are the wave of the future," Thomas-Moore said, predicting that marketing and IT departments will work together to strategize and position foodservice operators.
Melissa Burghardt, COO at Miso Robotics, cited recent moves by two big chains as evidence of a shift among operators and consumers to embrace AI. Chick-fil-A is using edge technology to build its own custom IoT platform, while McDonald's has recently acquired two personalization and decision logic companies to enhance and speed up the ordering process.
Allison Page, co-founder and chief product officer at SevenRooms, concurred that operators are seeing technology in a new light. "There is a difference between a robot flipping burgers and a robot maître d'," she said, "and it's all about how you embrace technology and not let it come between you and your customers."
Burghardt pointed out the need for technology, specifically robotics and automation, as the foodservice industry's labor crunch tightens. "People want to buy prepared food," said the COO of the company that makes Flippy the Robot, "but there will be a shortfall of 12 million hands in years to come."
There will be more nuanced opportunities for foodservice workers, according to Thomas-Moore, as back-of-the-house efficiencies become the next frontier. Page echoed his point, pointing out that money that had been spent on human labor can be rolled over to fund new ideas and place workers in new roles.
For all that technology is good, it is the human factor—cutting through the noise of voices and clutter of emails by talking to industry peers—that can make the difference for operators looking for the right platform. Tell every company you are considering to show you their ROI, Page emphasized. "Operators must demand they prove the value of their program."
While smaller chains might not be able to afford dedicated IT staffs and tech platforms, Miso's Burghardt said chains owned by multibrand operators can and do share within their parent group. But the real takeaway is in owning and having full accessibility to your data, as in customer names, preferences, menu add-ins. "We know an operator's recipes are their IPs, so it should be a stake in the ground on access."
The human factor, too, will guide everything in the years ahead. Foodservice is a high-touch business, like Netflix, which has used personalization to drive business through data. As Burghardt said, "Food is content, so we should assume it will follow the personalization path."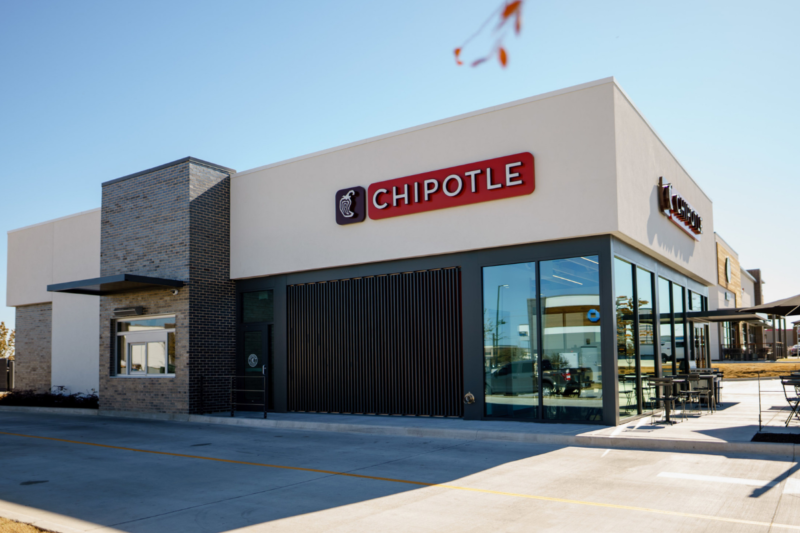 Company News
Despite not yet recovering all its in-store sales, periodic staffing challenges, menu price hikes and supply chain disruptions, Chipotle Mexican Grill had a record third quarter, bringing in $2 billion...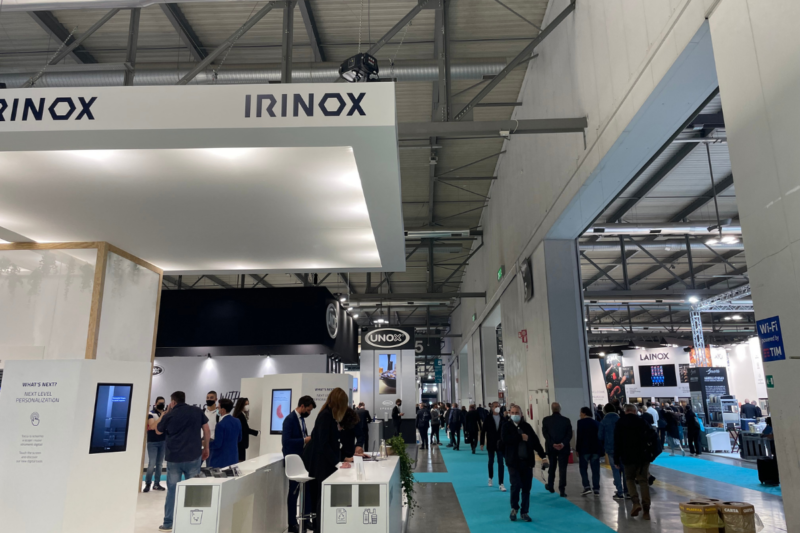 Events
HostMilano, one of the largest foodservice equipment shows in the world, kicked off today in Italy, and FER is on location.