Efficient by Design
When a national quick-service chain was searching for a more operationally efficient production counter, it turned to N. Wasserstrom, part of the Wasserstrom Co. in Columbus, Ohio. "Our fi rst step was to observe the existing production flow," says Dan Poor, vice president of new client development. "We placed video cameras to document activity for different dayparts. We looked at how employees worked—how much and how often they used a particular piece of equipment." The team also performed time-and-motion studies, collected quantitative data and held interviews with employees, asking what worked well and what didn't. They shared their findings with the chain and after gathering input, moved on to create a digital prototype so everyone could actually visualize the improved production counter. "One thing we noticed in our initial study was that employees rarely reached for the backup refrigerated storage during the lunch hour, so we recommended they either do away with the equipment piece or reduce its size," Poor says. The team also thought through sightlines; customers could view the counter in the display kitchen. They incorporated materials that the chain used in the front-of-house surfaces into the customer-facing side of the counter. Once all parties agreed on the counter design, Wasserstrom created the first-article build, and then placed it in the field for testing. "By selecting the right equipment and aligning it for operational efficiency, the custom-built counter resulted in labor cost savings; it also visually blended well with the overall aesthetics of the brand," Poor says.
Wasserstrom Co.
wasserstrom.com
---
Well, That's Practical
LTI's ThermalWell hot food drop-ins deliver advanced heating system technology with only a 580W (208V) radiant heat source. This energyeffi cient design provides electricity savings along with the ability to operate either wet or dry to maintain exact temperatures. A precise digital control manages six basic settings and accurately dials in desired temperatures for each well, which are available in up to six-well units.
LTI
lowtempind.com
---
Quality Controls
Unified Brands' new touchscreen temperature controls work with three core products in the CapKold line: Sous Vide Cook Tank, Water Jet 100 and Electric Sous Vide Cooker/Chiller. Operators now have more options to precisely and accurately set cooking temperatures and times when preparing or cooking high-batches of vacuum-sealed foods in a water bath or steam environment. The controls also provide a more automated and streamlined approach to food labeling and temperature recording.
Unified Brands
unifiedbrands.net
---
Eggs Anytime, Anywhere
Antunes' ventless Egg Station Mini (ESM-600) allows operators to move eggs off the main grill while requiring very little space in the kitchen. The 120V/15A cord plugs into basic electrical outlets for easy movement to any kitchen countertop. The Egg Station Mini quickly serves fresh, made-to-order eggs for menu items in any daypart. Using a combination of heat from the grill surface and steam, the unit cooks moist eggs with speed and precision.
Antunes
antunes.com
---
Simply Reliable
Hobart's product line for midsize foodservice operations, called Centerline, comes built for operations that demand quality and reliable performance without the need for advanced technology features or extreme-volume, continuous run-time requirements. Centerline provides simple, aff ordable food preparation and dishwashing equipment. The line debuted with the Centerline HMM20 Standard Heavy-Duty 20-Qt. Mixer. A Centerline CUH undercounter dishwasher will come out later this year.
Hobart Corp./ITW FEG
centerlinefoodequipment.com
---
Hammered Flat(ware)
Balanced in design, weight and aesthetics, SITELLO cutlery has a hammered finish with delicate accents to give each piece its own characteristics from long fork tines to protruding spoon bowls to extended knife blades. Tactile sensation is further enhanced through hammered structure on both sides. The line includes 21 pieces available in either a highly polished, dishwasher-safe 18/10 stainless version or a silver-plated version.
WMF Professional
wmf-professional.com
---
Seeing Clearly
Customers may be more likely to purchase items they can see, which is where Nor-Lake's new glass-door merchandisers provide an advantage. Swing-door refrigerators include LED-backlit top panel illumination and four adjustable shelves per door for maximum merchandising visibility and flexibility. Energy-efficient R290 refrigerant keeps things cold and environmentally friendly, and heavy-duty casters provide cleaning ease.
Nor-Lake/Standex
norlake.com
---
Go With the Flow
The new EC-HYDROGEN-LF hydrogenerator uses the flow of water through the faucet to generate and store power to operate sensors with water flow rates between 0.5 and 1 gpm. The units eliminate the need for hardware or battery back-up and provide a clean, renewable power source. The easy-to-install devices also reduce maintenance, improve reliability, increase sustainability and can help meet low-flow LEED requirements.
T&S Brass
tsbrass.com
---
Hot Bar Must Have
Advance Tabco's Slimline Drop-In Sealed Well Electric Unit features fiberglass insulation between each compartment and full stainless construction inside and out. Models can run wet or dry and come with drains. The remote control panel sports infinite control knobs. Choose two-, three- or four-well units. Models are UL-listed and NSF-certified.
Advance Tabco
advancetabco.com
---
Color Coded Containers
Whether it's a concern over allergens or aromatics, Colored Advanced Containers offer a selection of blue, orange, purple and yellow bases and lids to help reduce cross-contamination. The BPA-free Eastman Tritan copolymer is scratch, shatter and chemical resistant. The built-in dripless spout minimizes mess and waste. The 48-oz. model is compatible with the Quiet One Blending Station Advance, while the 32-oz. container fits the T&G 2 Blending Station, Blending Station Advance, Drink Machine Advance and BarBoss Advance mixers.
Vitamix
vitamix.com/commercial
---
Temps Three Times
The three models of Testo 104 food thermometers are now certified according to NSF/ANSI Standard 2. The basic Testo 104 has a long, precise, waterproof penetration probe thermometer, the dual-purpose Testo 104-IR adds a two-point infrared laser with 10:1 optics for touch-free surface measurements and the Testo 104-IR BT integrates Bluetooth transmissions of temperature readings to the Testo Saveris tablet. Each model includes a large, easy-to-read backlit display.
Testo North America
testo.com
---
Freeze Your Mixes
Capable of mixing, heating and cooling all in the same cylinder, the READY batch freezer completes the full frozen dessert production process in a single machine. Three programs are available for liquid mixtures (soft and creamy milk-based gelato, cool water-based fruit sorbets and fruit slushes or Italian ice) as well as programs for paste- or powder-based products with a dry filling with hydration inside the machine. The operator-friendly unit has easy-to-use programs and a simple pushbutton interface.
Carpigiani/Ali Group
carpigiani.com/usa
---
Get Portions Right
The GPS10-S portion-control scale has an IP67 rating with components protected from dust and liquids for reliable weighing up to 10 lb. in four weighing modes: lb./oz., oz., kilograms and grams. The scale has a removable stainless platter with marine edge, battery or AC power, a 1-in. easy-to-read LCD digital display, pushbutton zero tare, low-battery indicator and auto shutoff.
Globe Food Equipment Co./Middleby
globefoodequip.com
---
Get Portions Right
The GPS10-S portion-control scale has an IP67 rating with components protected from dust and liquids for reliable weighing up to 10 lb. in four weighing modes: lb./oz., oz., kilograms and grams. The scale has a removable stainless platter with marine edge, battery or AC power, a 1-in. easy-to-read LCD digital display, pushbutton zero tare, low-battery indicator and auto shutoff.
Globe Food Equipment Co./Middleby
globefoodequip.com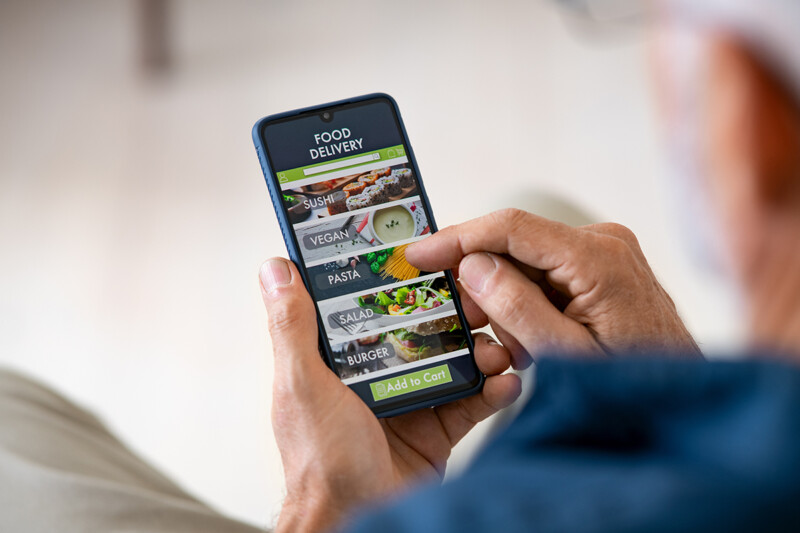 Uncategorized
Many foodservice operations watched online ordering grow their revenue during the past few years. However, during the pandemic, online ordering became one of the only ways diners could connect with…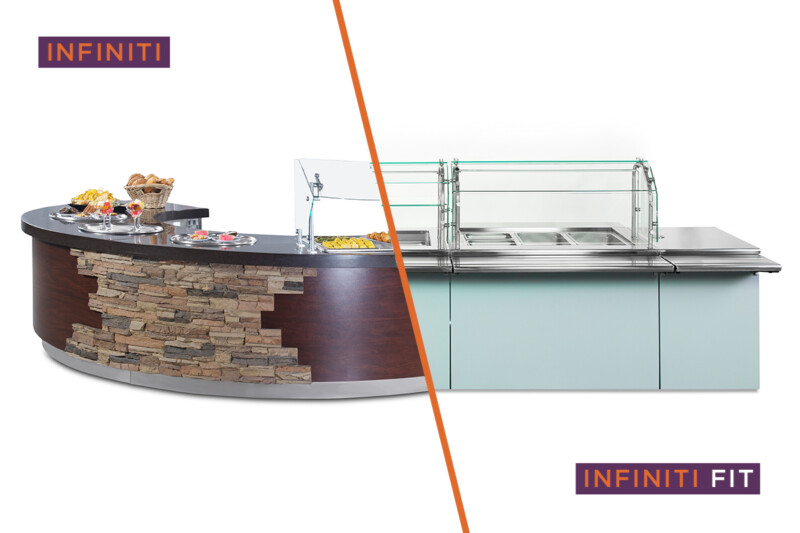 Equipment
While aesthetics and functionality are always top of mind when considering a new serving line solution, it's important that operators also consider the business angle of this decision. In this…