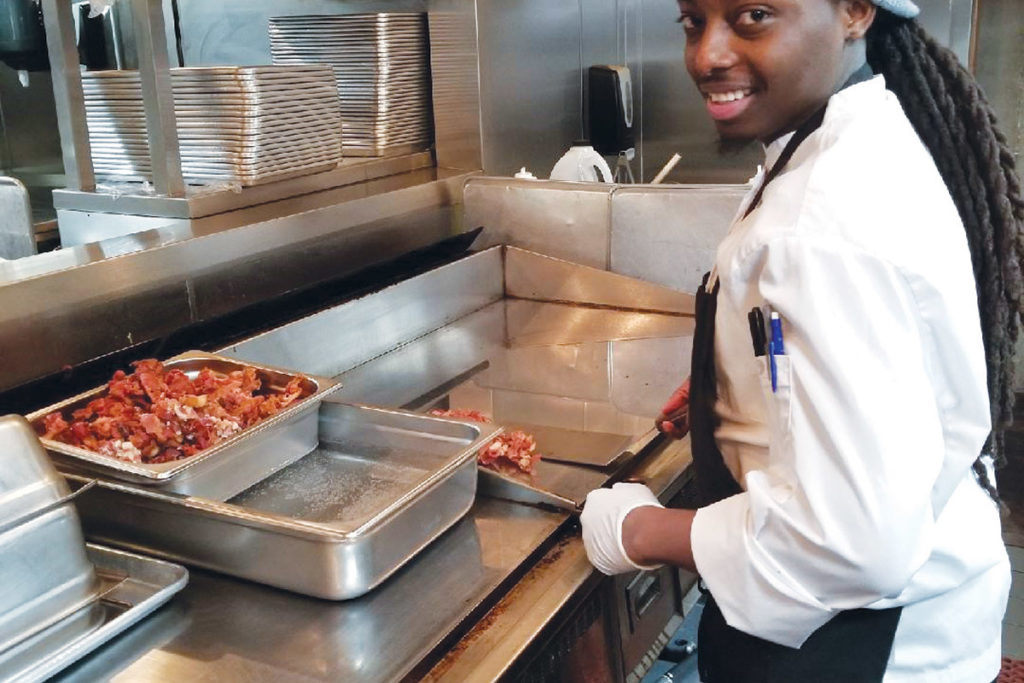 The team at Burger & Lobster used to prepare fresh burgers on an underfired broiler. But the high-volume operation was experiencing grease flareups. "Grease would get stuck in the broiler's nooks and crannies and they were hard to clean well," says Executive Chef Danny Lee. Searching for a solution to the flare-ups, Chef Lee turned to Keating Of Chicago's Miraclean Griddle. The griddle sports a ¾-in.-thick polished steel plate topped with a smooth chrome surface that's easy to clean. The team uses a simple scraper to wipe away debris. At the end of the day, they wash it with water and a palmetto brush then polish it with a damp cloth and cleaner. No bricks, stones or harsh chemicals required. Chef Lee also appreciates the temperature consistency across the griddle surface while cooking. "It has little to no cold spots," he says. "And the burgers cook in their own fat, which adds more flavor." Burger & Lobster uses Miraclean Griddles in its two U.S. locations, both in New York. The chain, launched in 2011 and based in London, also has restaurants in Dubai, Bangkok, Genting Highlands, Kuwait City and Singapore.
Keating Of Chicago
keatingofchicago.com
---
July 2019 Products Gallery: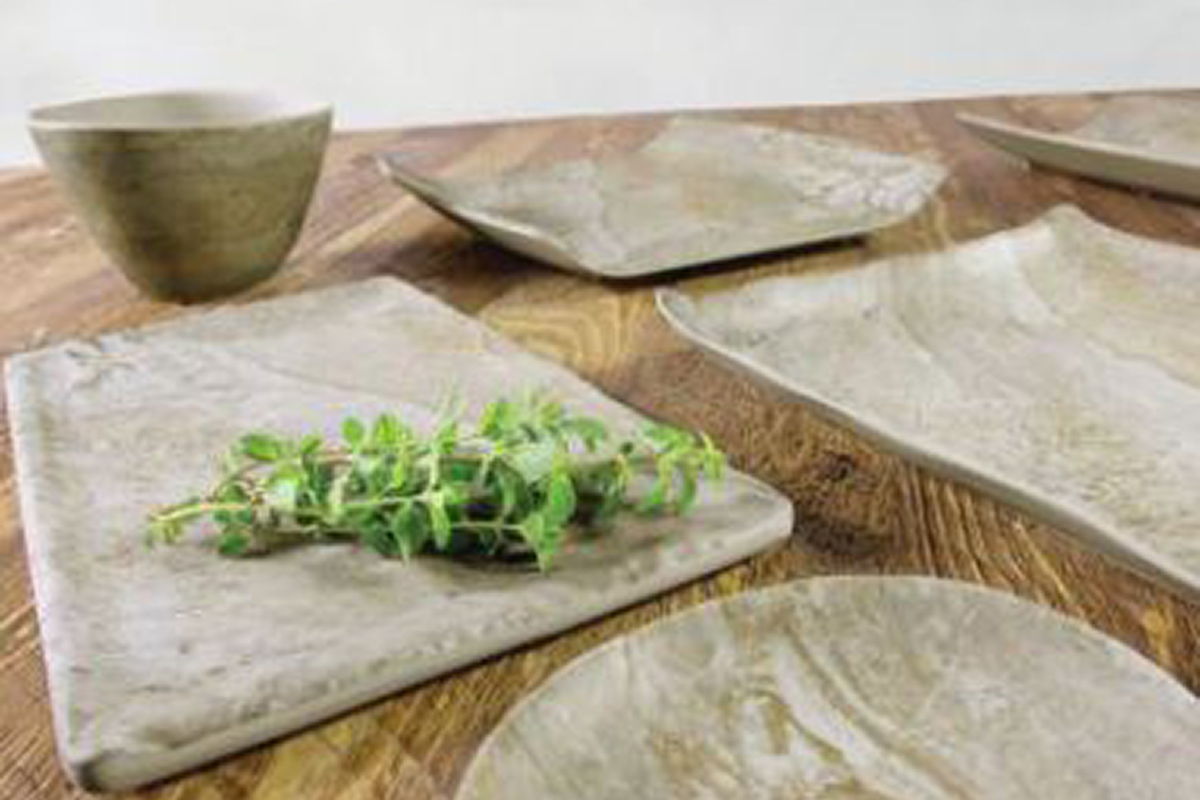 Elite Global Solutions
Durable Melamine Servingware
Santiago tableware (shown) presents melamine as you've never seen it. The matte finish in sandstone and silverstone colors, paired with gently scalloped rims and organic edges, bring appetizing warmth to food presentations. Choose from 10 pieces ranging from 20-in. trays to 9½-in. bowls and more. Also from Elite Global Solutions: Van Gogh tableware comes with a swirling brushstroke design inspired by none other than the Dutch artist's famed "Starry Night" masterpiece. Made of durable melamine, the high-gloss, hammered-look pieces come in 29 shapes and sizes and in three colors: navy, black and taupe.
Elite Global Solutions
---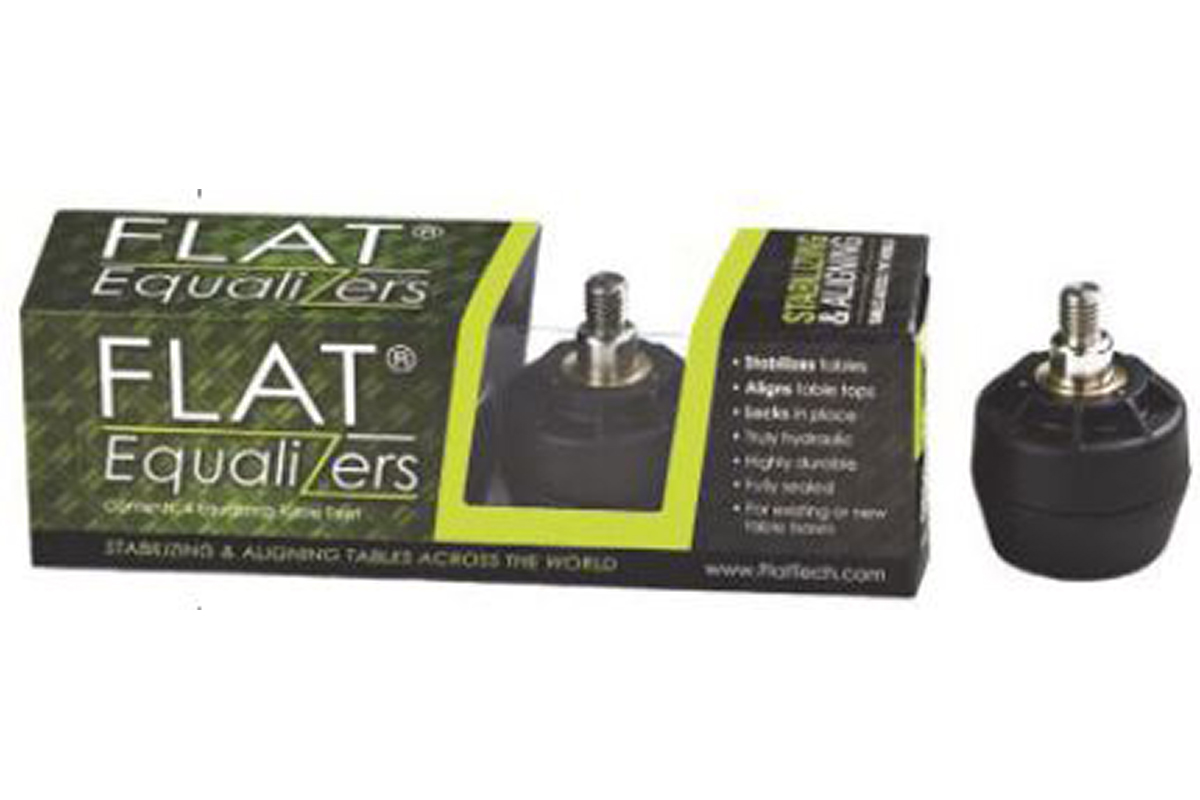 FLAT
No More Rocking Tables
Flat Equalizers screw onto the bottom of table legs and use hydraulic technology for precise tabletop height adjustment and stability. A locking mechanism provides solid footing without springiness and lets you align multiple tabletops to one even level.
Flat Tech
---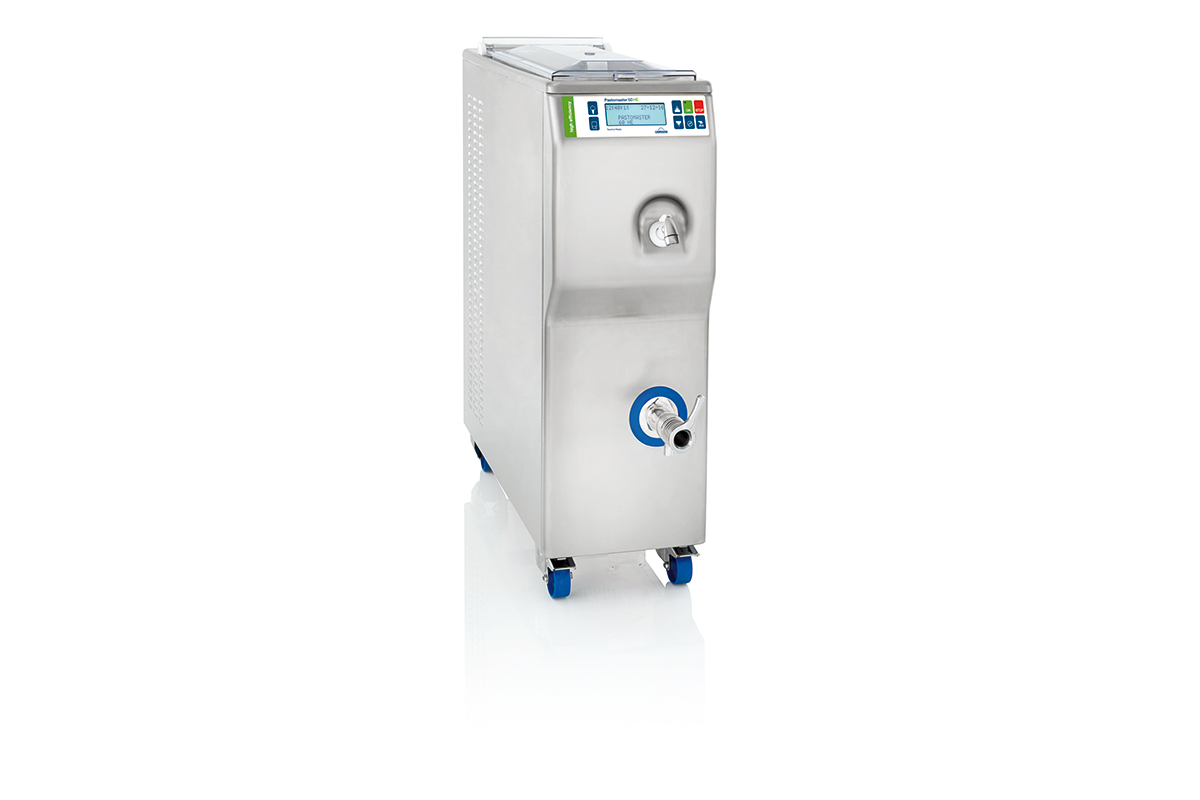 Carpigiani
Milk to Cone
Carpigiani's Pastomaster HE pasteurizers have received 3-A certification (sanitary standards), along with the UL and NSF approvals, allowing American frozen dessert makers to use the most advanced Carpigiani technology designed for artisan frozen dessert production. Create ice cream, custard and gelato bases as well as sorbet and premium Italian ice mixtures. The Pastomaster HE comes in 62-qt. and 127-qt. models.
Carpigiani/Ali Group
---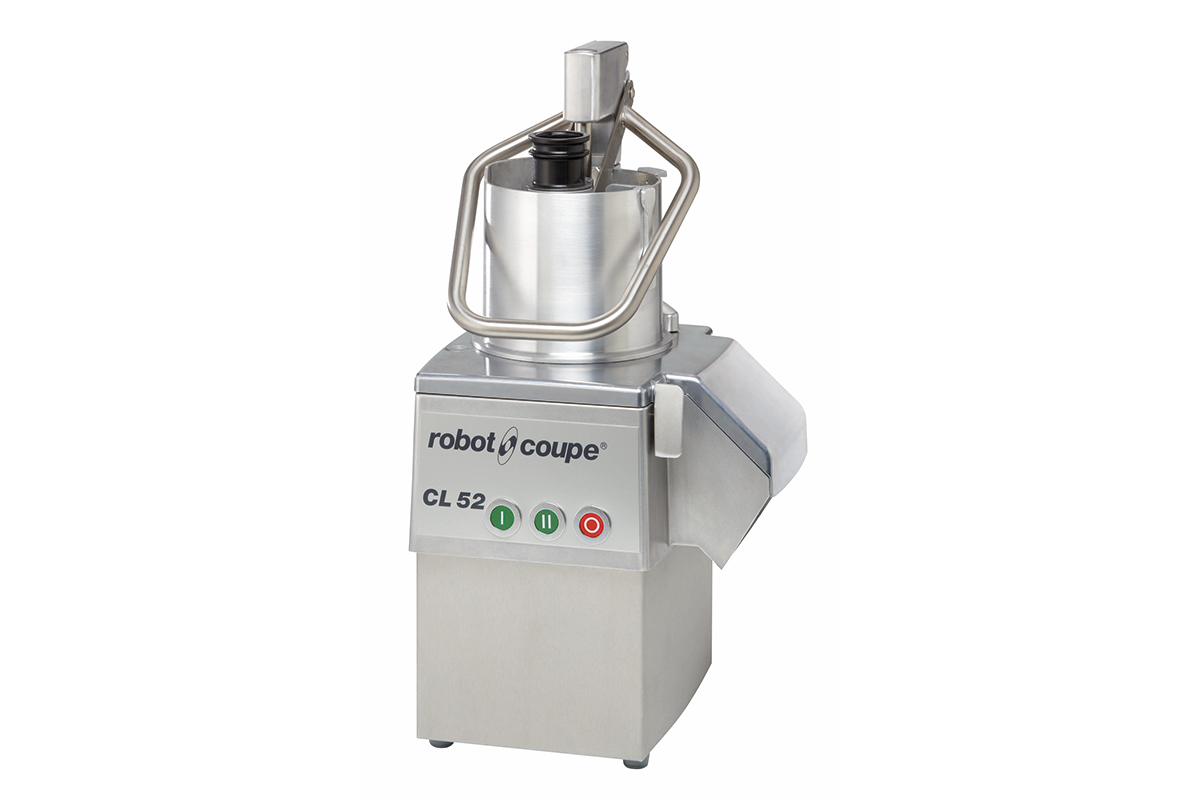 Robot Coupe
Process Fresh Food Fast
Robot Coupe's CL 52 vegetable preparation machine offers 50 discs for slicing, ripple-cutting, grating, julienning and dicing foods with optimum quality and precision. Use the XL hopper for bulky vegetables such as lettuce or cabbage. An ergonomic handle requires less effort from end-users. Choose either 375 rpm or 375 and 750 rpm models. This unit fits restaurants, institutions or catering operations with up to 400 covers per day.
Robot Coupe
---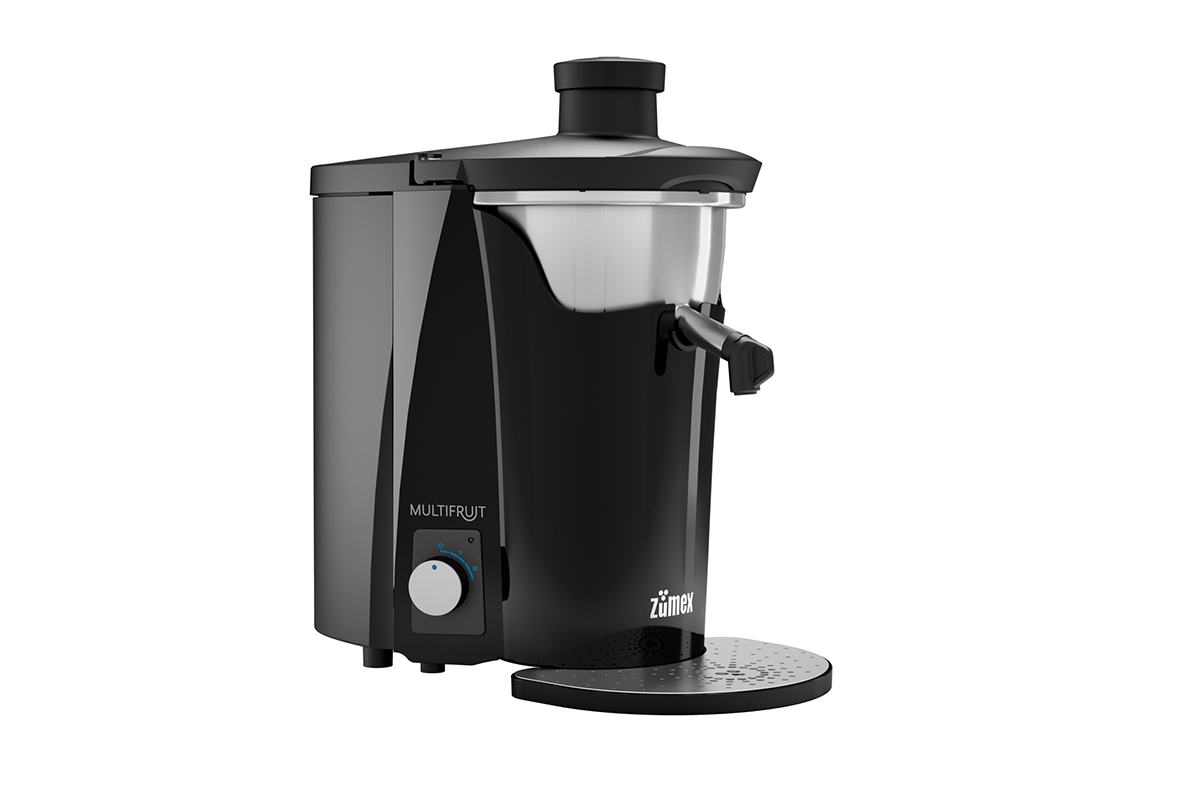 Zumex
Be Fruit Full
More than just a juicer, the Multifruit has a durable Titanium shredding disc that works in conjunction with a powerful brushless motor to quickly shred even the hardest fruits, vegetables and roots. The increased strength of the blades and a new crosshead further enhances wear resistance and ensure longer working life. Plus, the easy-to-use efficient faucet swivels 160° for convenience and improved hygiene. An extra-large opening accepts larger inputs.
Zumex North America
---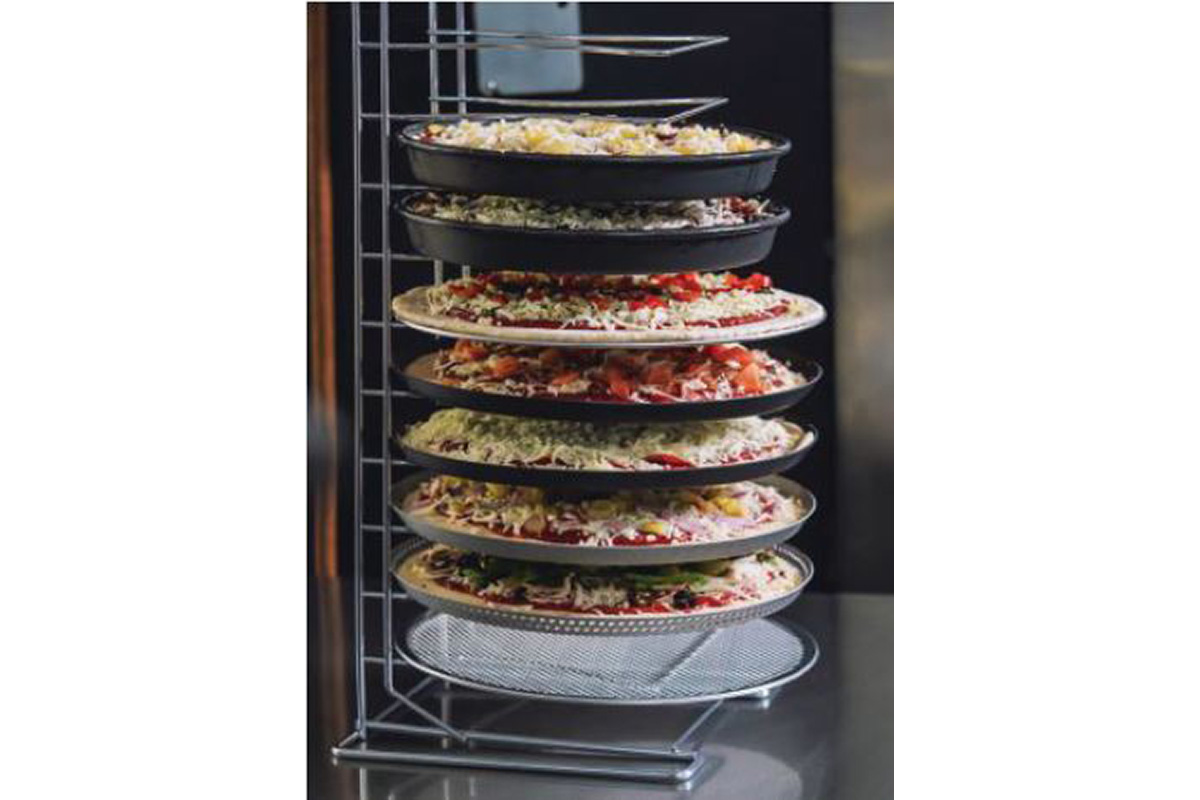 Vollrath
Proper Pizza Prep
In addition to all the equipment needed to prep, cook, store, serve and deliver fresh pizzas, Vollrath now offers pans, screens and accessories for an all-in-one experience. Available pan configurations include press cut, tapered deep dish, coupe and wide rim in different sizes, and pizza screens are available for providing maximum air circulation in conveyor ovens. And of course, the accessories range from dough scrapers and bubble poppers to cutters and handle servers to boxes and lids.
Vollrath Co.
---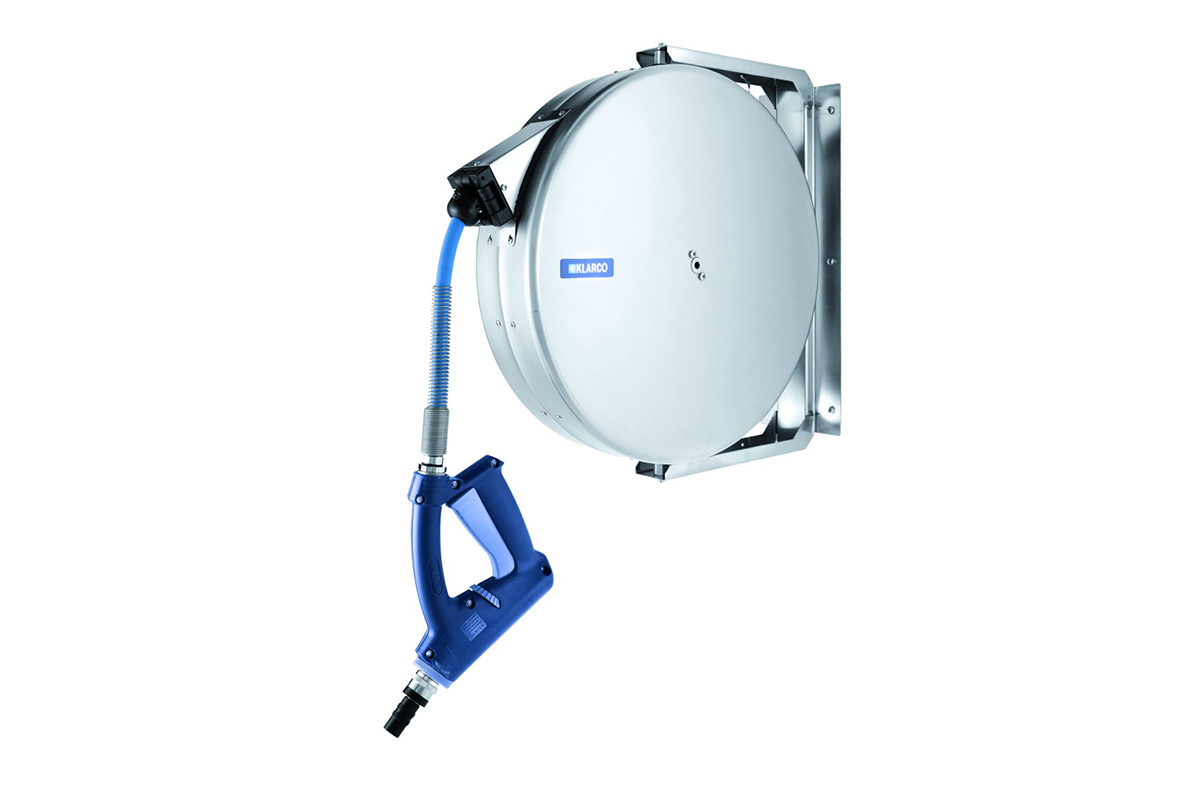 T&S Brass
The Reel Deal
New to the North American market, this 65-ft.-long 3⁄8-in.-diameter Klarco hose reel (5R.M20.T449) is made of durable, food-grade, non-marking rubber and includes a stainless-enclosed reel with an anti-friction outlet and swivel mounting bracket with 160° range of motion. A heavy-duty combi spray gun has an ergonomic design and heat-insulated handle to protect the user, and the 2.2-gpm spray conserves water while producing a powerful, effective spray.
T&S Brass
---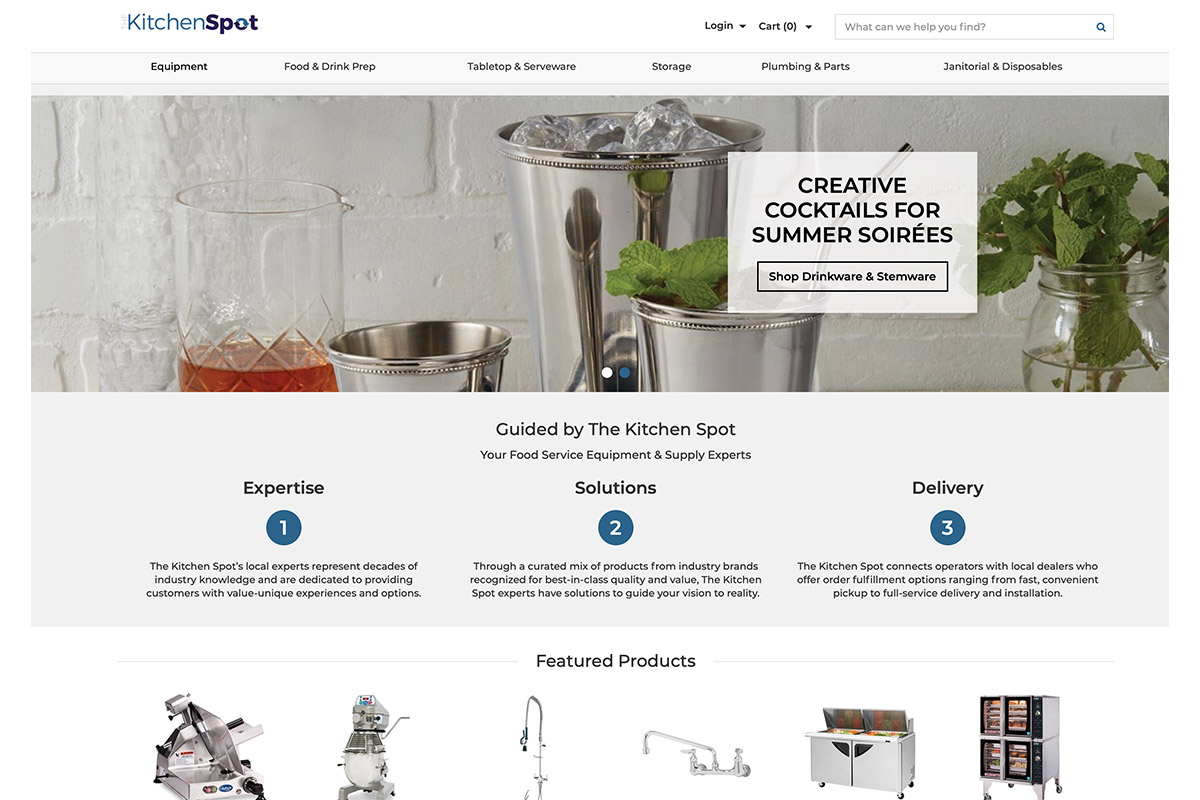 PRIDE Centric Resources
Guided by Kitchen Spot
For operators seeking guidance on purchasing kitchen equipment and supplies, The Kitchen Spot is a highly intuitive, easily navigable internet showroom that connects purchasers with a national network of local experts. Categories of available products include general equipment, food and drink prep, tabletop and serving supplies, janitorial items and disposables. The site showcases premium, well-recognized brands through enhanced product information and educational content.
PRIDE Centric Resources
---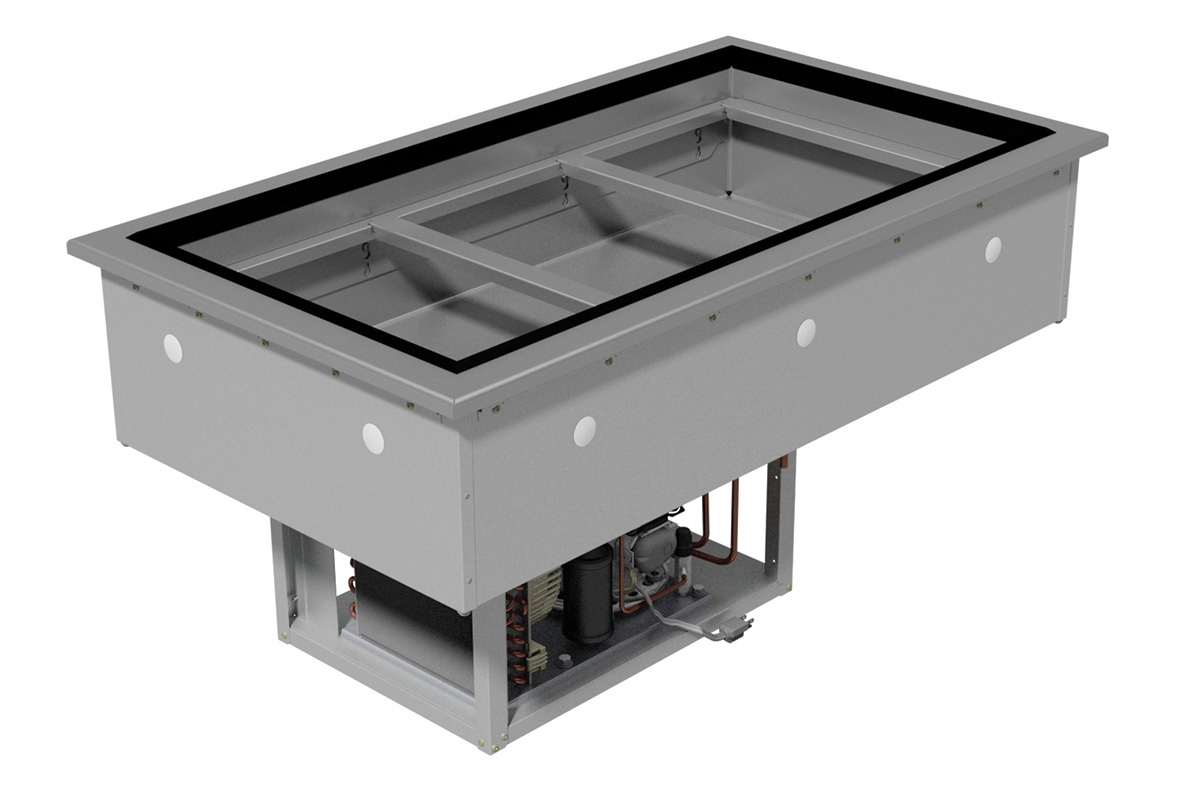 Advance Tabco
Cold on the Spot
Put cold where you need it with this refrigerated drop-in cold pan, which can be placed in existing countertops and other work areas to hold menu items that need to be kept chilled. The drop-ins have aluminum-encased copper tube evaporator panels to improve heat transfer by increasing contact area, which boosts efficiency and reduces power consumption. Available with a choice of one to six wells, the units include adapter bars for use with standard 12-in. x 20-in. pans.
Advance Tabco
---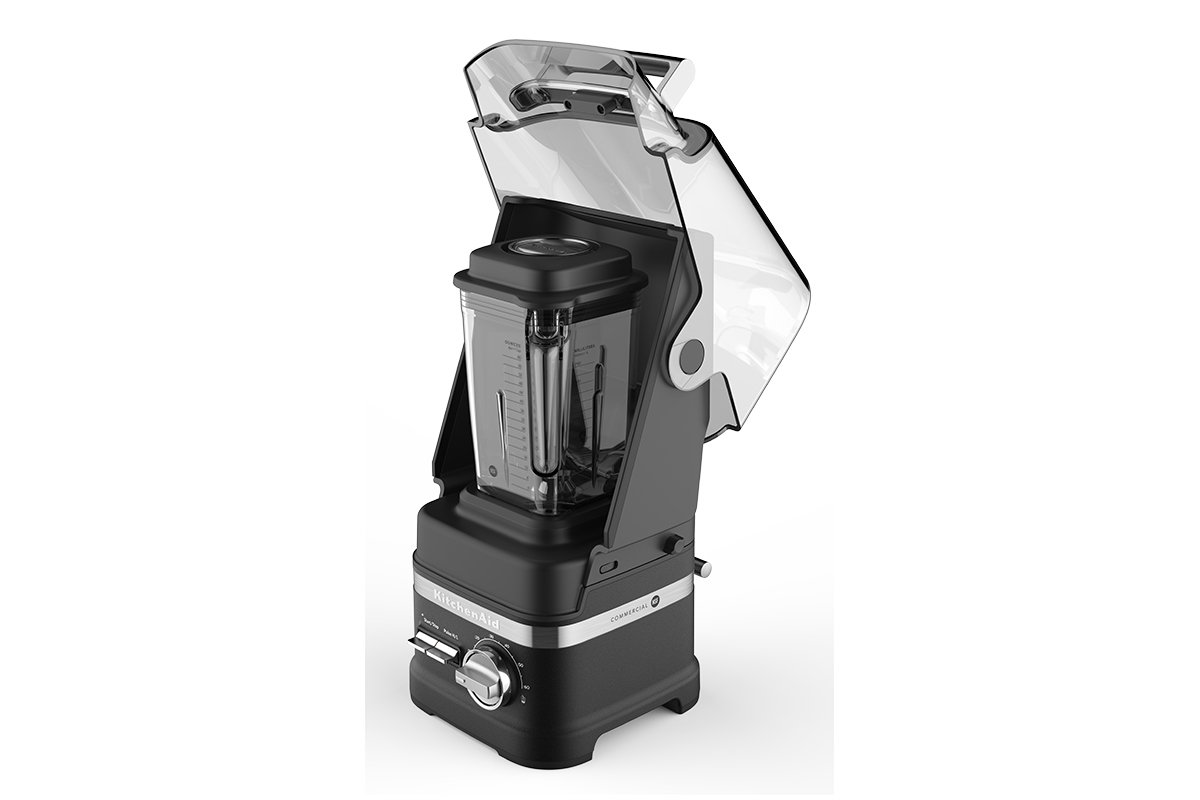 KitchenAid Commercial Enclosure Blender
Smoothies on the Downlow
The KitchenAid Commercial Enclosure Blender has a powerful 3-hp motor that is kept quiet thanks to an NSF-certified lift-up sound enclosure; use it in the front-of-house without noisy interruptions. The high-quality, die-cast metal construction of the base, dial, enclosure handle and switches is durable and easy to clean. A BPA-free, 60-oz. container allows for small or large blending batches, while the Intelli-Speed Motor Control senses contents and maintains optimal speed to power through ingredients.
KitchenAid Commercial
---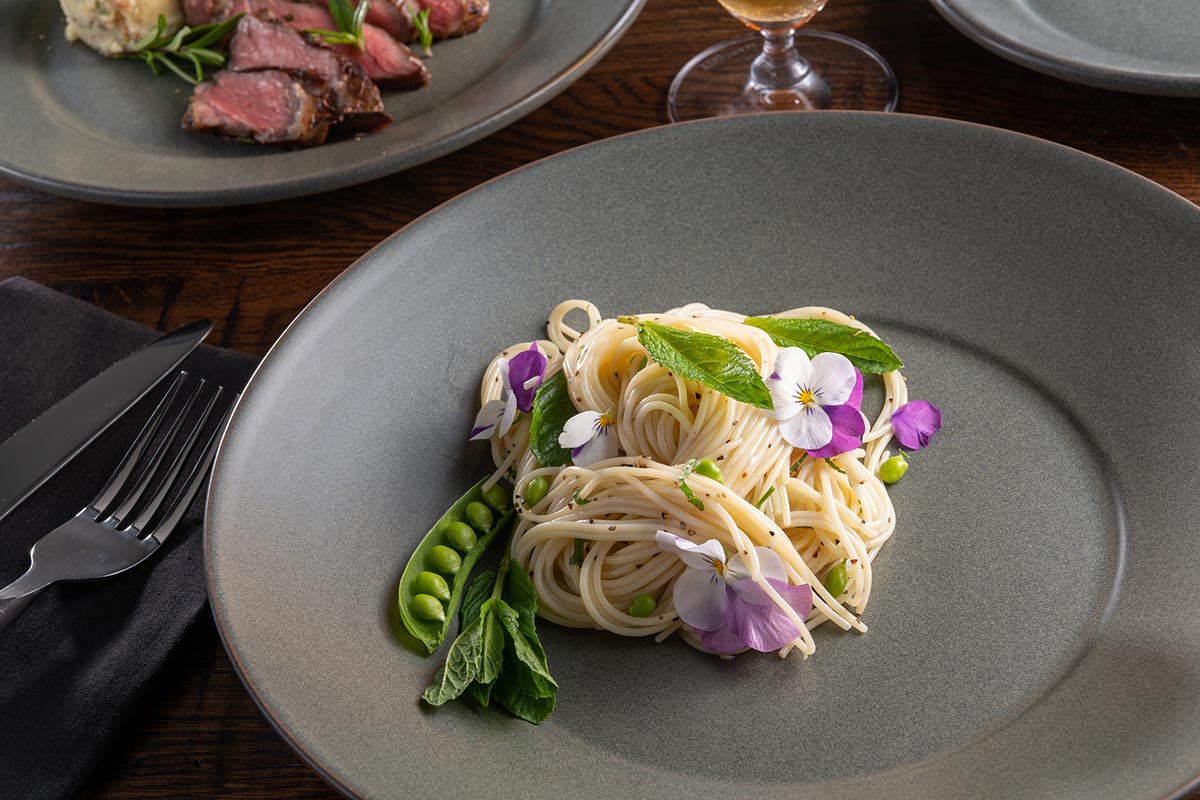 Homer Laughlin China Co.
Neutral by Nature
Designed to complement food presentations without competing, the Quarry dinnerware line offers a neutral, satiny surface on which chefs can plate their creations without losing their flare. Depending on the lighting, the dinnerware may reveal hidden hues of gray, dusky olive and blue within the muted buff surface. Choose from a range of bowls, plates, platters and cups in different sizes.
Homer Laughlin China Co.
---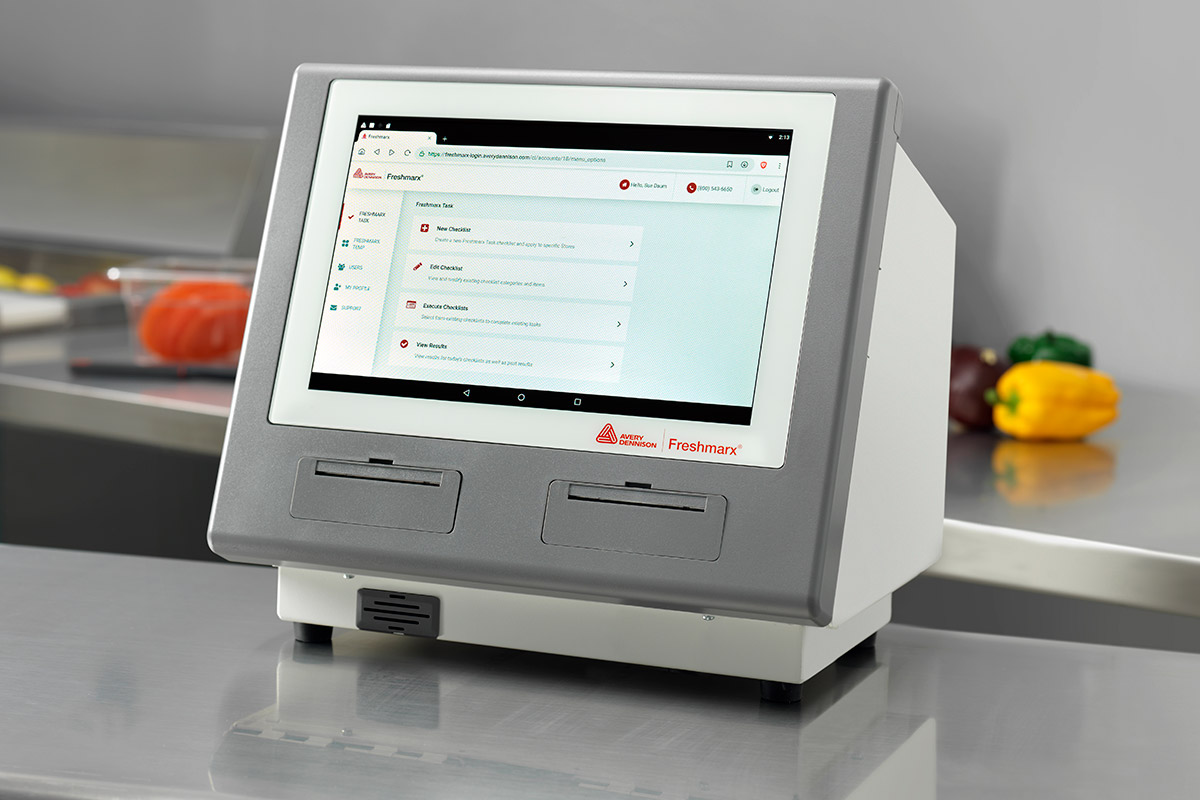 Avery Dennison
Data Tracking Solutions
The Freshmarx Suite of Applications provides a complete platform of data tracking solutions throughout the supply chain. The Freshmarx Prep, Freshmarx Tablet System, Freshmarx Temp Tracker, Freshmarx Task Tracker, Freshmarx Donation and Freshmarx Waste Tracker software applications all work together with the Avery Dennison 9417+ system or Freshmarx Central hardware to collect meaningful data and automate processes.
Avery Dennison
---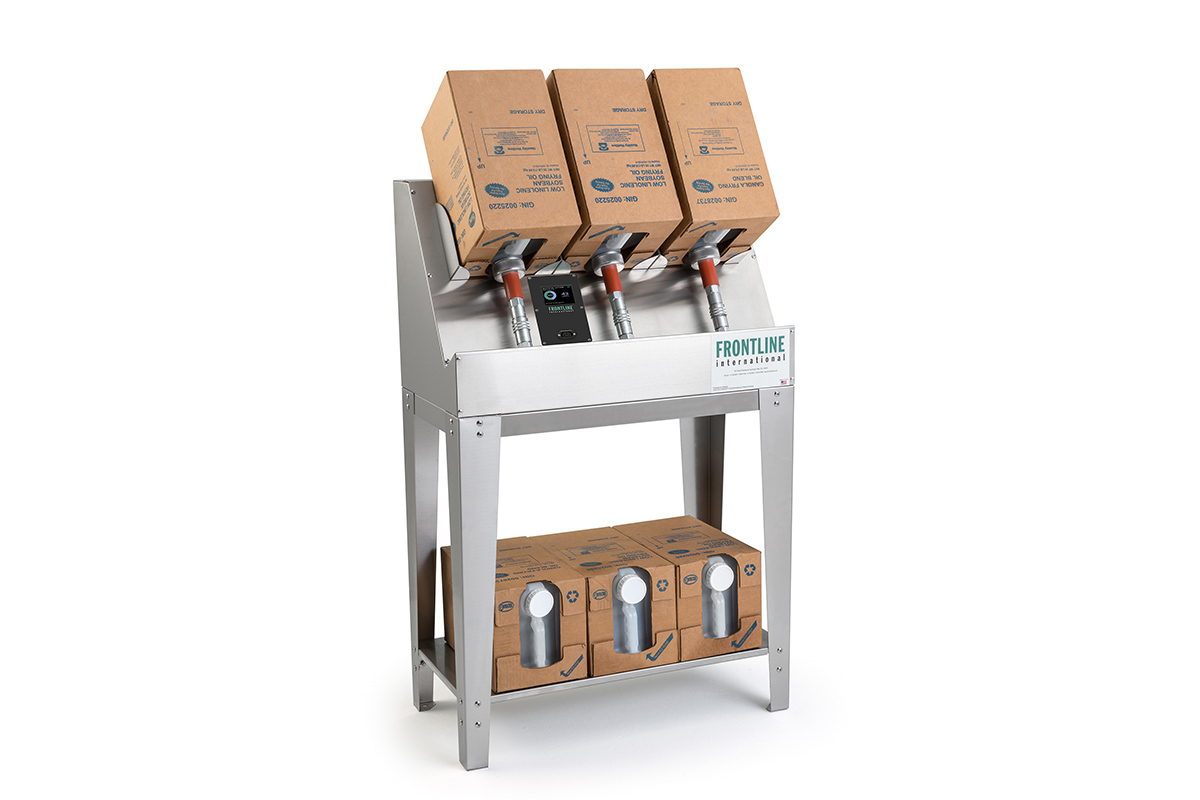 Frontline Int'l
User-Friendly Controls
Frontline's waste oil tanks now feature an upgraded touchscreen control panel with easy-to-read displays with newly designed graphs and icons that show system type, tank status and tank level. Advanced settings control the opening and closing of the collection valve, service intervals and capacity alarms. The panel allows users to customize tank functions and settings as well as to view digital versions of instruction manuals or generate downloadable reports.
Frontline Int'l.
---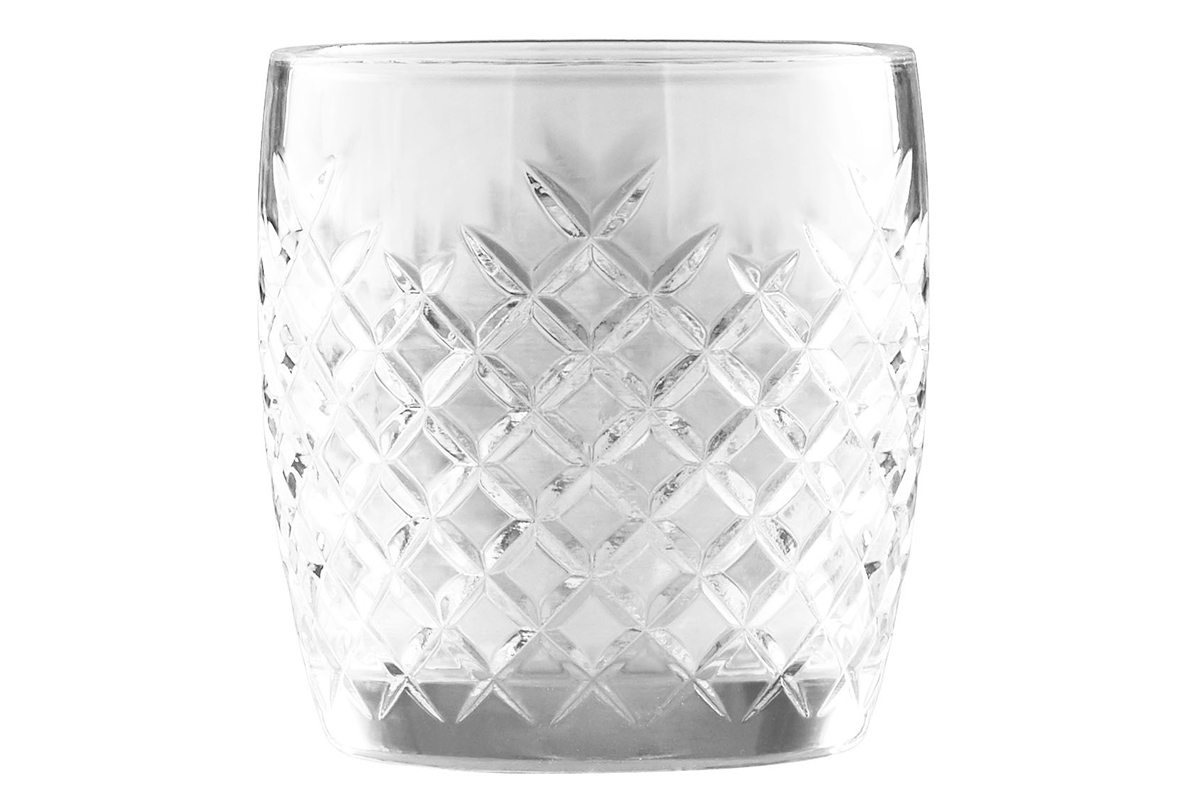 Anchor Hocking Foodservice
Raising the Bar(ware)
After a recent debut as a solo entity, Anchor Hocking presents a full portfolio of barware, glasses and display jars. For example, the Cross-Hatch Beverageware line features drink glasses with a decorative design that boasts an elegant cross-hatch silhouette. The durable glasses are designed to resist chipping and come in 10- and 16½-oz. sizes.
Anchor Hocking Foodservice
---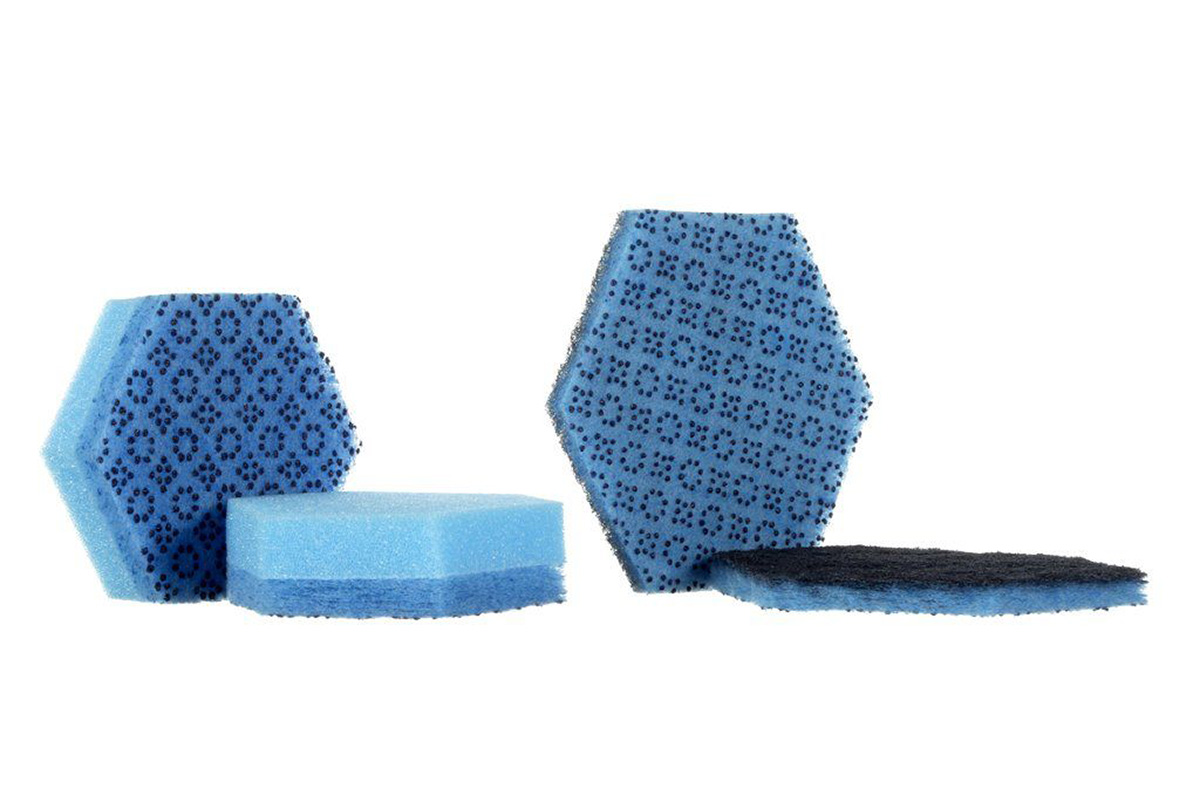 3M Food Service Supplies
Scrub-A-Dub-Double
Hex-shaped Scotch-Brite dual-purpose scour pads have raised POWER DOT surfaces that are engineered to help remove tough messes on stainless surfaces, pans, countertops and ceramic tile with less scratches. They also prevent food particles from becoming trapped in the pad. The Scotch-Brite 2000HEX has a darkblue side to remove fine food particles, and the Scotch-Brite 3000HEX has a light-blue cellulose sponge side with antimicrobial technology to resist bacterial growth.
3M Food Service Supplies
---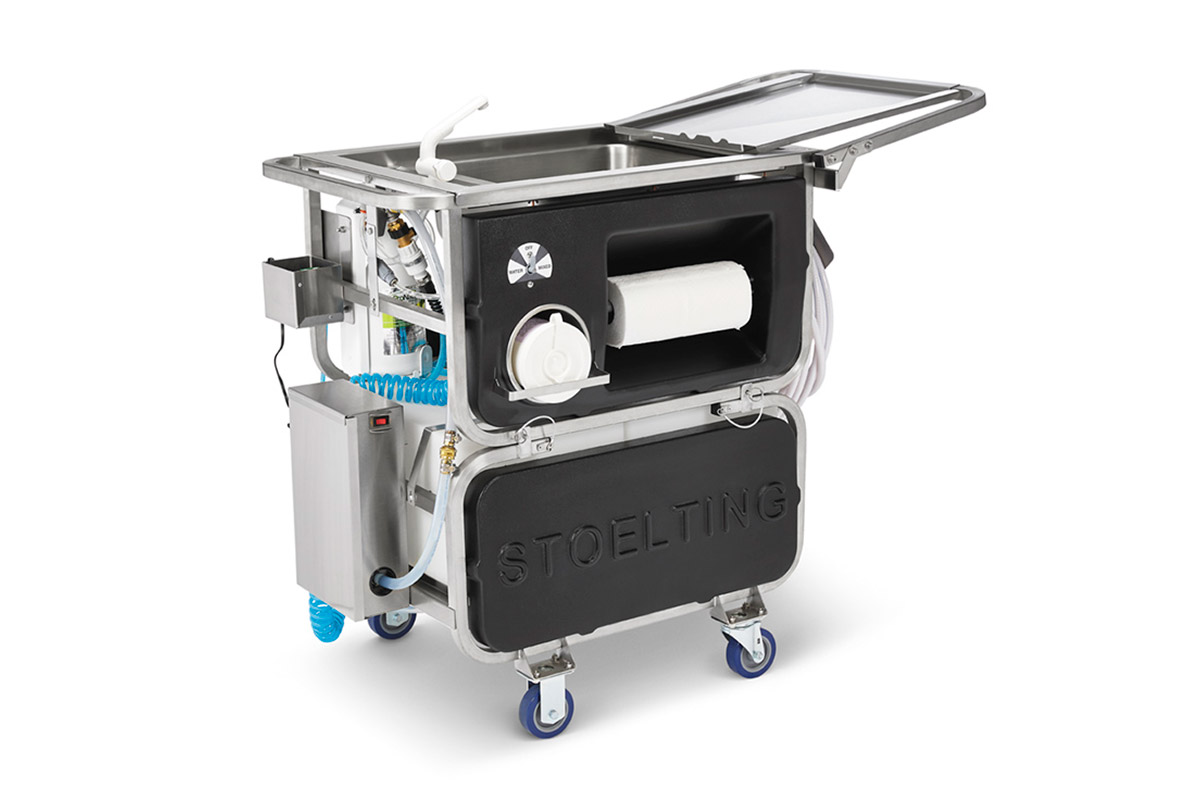 Stoelting Foodservice
Easy Cleaning
Rather than bring frozen dessert equipment components to a water source for cleaning, the Companion Cart Portable Cleaning System brings the cleaning station to the equipment. Features include direct connection to a water supply with a 50-ft. hose, a battery-powered water pump and 15-gal. fresh-water and gray-water tanks. The unit's Organized Hopper Cover has convenient holders for removable machine parts for easy cleaning and maintenance.
Stoelting Foodservice
---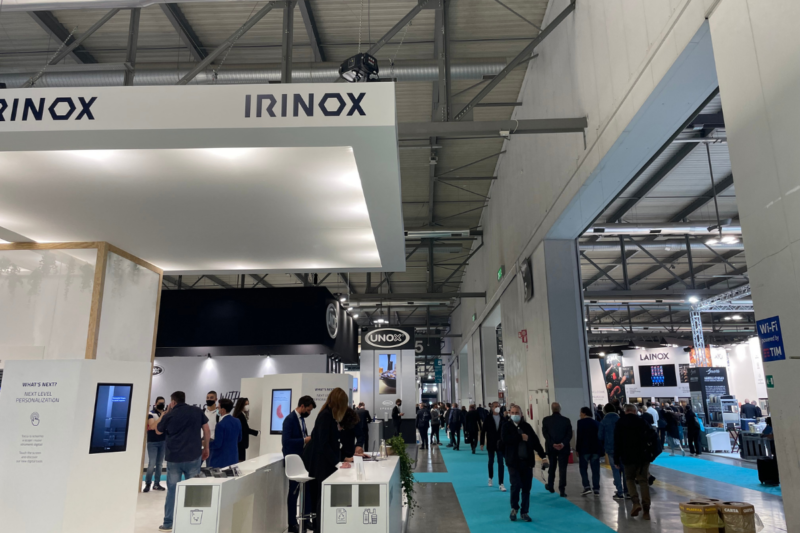 Events
HostMilano, one of the largest foodservice equipment shows in the world, kicked off today in Italy, and FER is on location.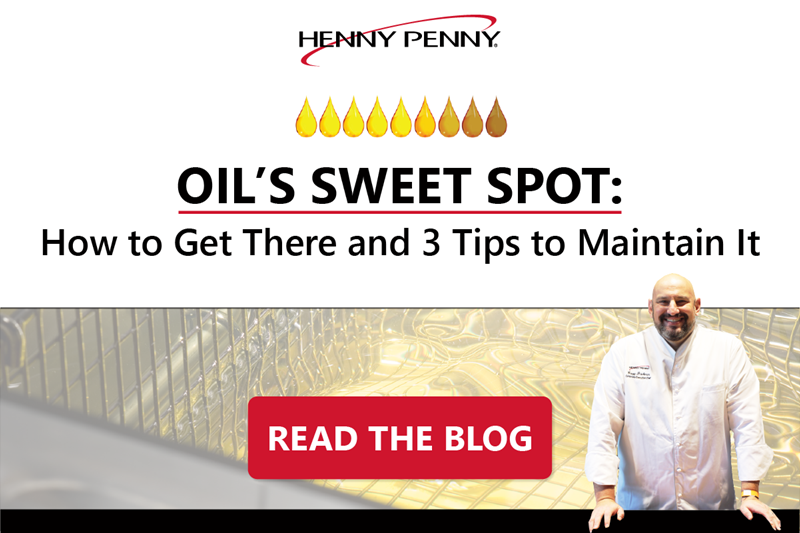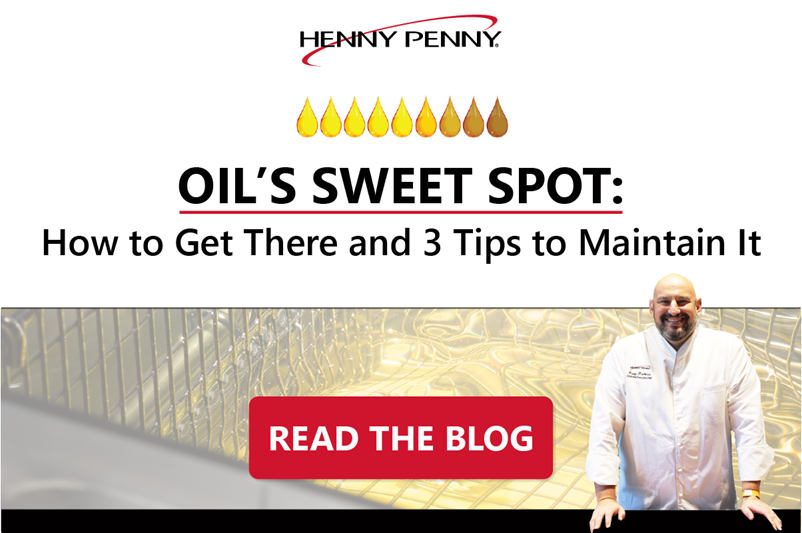 Uncategorized
Like many in the world of foodservice, you may assume that cooking oil performance is at its peak when you first start using it — but did you know there...