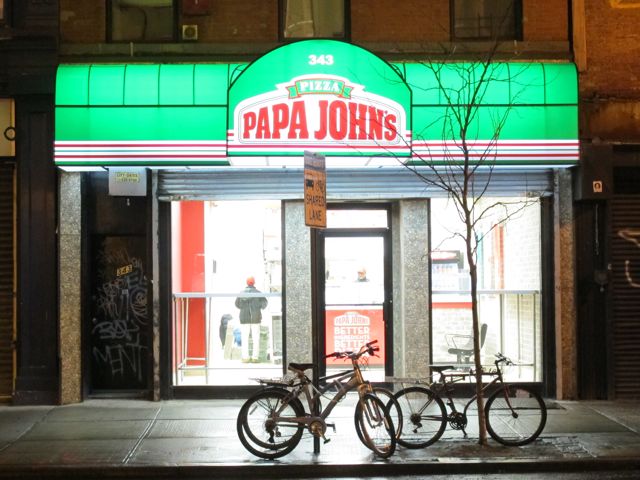 Ray Herrick, who served as Executive Vice President of FEDA for the last 34 years, stepped down from his post on September 1. He will remain in an advisory role through March 31, 2018, working from home. Tracy Mulqueen, who joined the FEDA staff in March, is the association's new CEO. "I have been blessed to serve the FEDA membership for 34 years and I hold so many members as dear friends who I will always cherish and keep up with after my retirement," comments Herrick. "I know that Tracy Mulqueen will continue to work diligently on advocacy of dealer-based distribution in the years ahead. She will do a terrific job and I wish her all the best."
Herrick will be recognized for his many years of service to FEDA at the association's convention March 21-25, 2018 in Palm Springs, Calif. He can be reached at ray.herrick76@gmail.com
Empire Marketing Group has hired Steven Stohrer as Director of Product Management-Microwaves to oversee and manage the category for the rep firm's 11 state regions. Stohrer's 35-year career began in his family's E&S dealership in New Hampshire; he worked several years as a manufacturer's representative covering northern New England and eastern Massachusetts before spending 15 years as national sales manager at Panasonic and three years as v.p.-U.S. sales at ACP. Empire's headquarters and main distribution center is located in Goldsboro, N.C.; the rep firm also has distribution and sales centers in Atlanta; Lakeland, Fla.; and Laurel, Md.
Frank Becker has joined the Thermo-Kool team as a Regional Sales Manager. He'll be accountable for blast chiller/shock freezer and walk-in cooler/freezer sales for the Mid-Atlantic, central Midwest, and eastern United States (except Alabama, Arkansas, Florida Panhandle, Georgia, Louisiana, Mississippi and Tennessee) territories. Becker brings with him more than 17 years industry experience, including roles as commercial chef, marketing agent, and regional sales manager. Thermo-Kool's manufacturing and sales complex is located in Laurel, Miss.
Scott Moore, formerly COO at Steak 'N Shake, is joining the dealer side. Moore will succeed TriMark Raygal's Jack Mervis, who is retiring, as president for TriMark Orange County, the firm's Design, Build and Contract division in Irvine, Calif. Moore led Steak 'N Shake's strategic direction for sales and market share growth, unit economics improvement, and franchising. A California native, he has more than a quarter-century of industry experience in the state.
Mark Humenansky, former national sales manager at Dormont Mfg., has joined American Metalcraft as Regional Sales Manager of the Southeast Territory. His hiring reorganizes U.S. domestic sales into four regions. Eric Hagge helms the Northwest; Nazzi Nargussi covers the Southwest Region; and Jennifer Seisdedos handles the Southeast region. All report to National Sales Manager Sean Baker-Hewes, who will assume management of the sales team as well as key accounts for the Franklin Park, Ill., company.
Mike Moody has joined LTI Inc. as Chief Financial Officer, replacing Rick Priegel who is set to retire at the end of 2017. Mike will be responsible for leading the overall financial direction of the 70-year-old Jonesboro, Ga., company. Most recently, Moody was CFO at Unified Brands; prior to that, he was the controller at Tembec USA. LTI is a third-generation owned and operated maker of custom fabrication and counterwork and serving technologies.
Richfield, Wis.-based Server Products has hired Mike Fleming as Director of Engineering and promoted John Rayburn to Director of Product Innovation. Fleming will lead Server's engineering team; he's recently held leadership positions with GE Healthcare and Pentair. Rayburn, a veteran of 13 years with Server, will lead Server's new product development and custom operator solution initiatives that deliver benefit-driven equipment to meet today's trending food and beverage challenges.
Rusty Ekness is the new V.P.-Product Management and Marketing at Standex Refrigerated Solutions Group. Ekness will develop and execute the Salem, N.H., company's overall vision, purpose and product management and marketing strategy. As a member of the RSG Leadership Team, he'll collaborate with Food Service Equipment Group leaders at Master-Bilt and Nor-Lake to assist in driving group level initiatives. He comes to Standex from the presidency of Co-Operative Plating Co. in St. Paul, Minn. Ekness is based out of the Refrigeration Group office in Hudson, Wis.
Electric Motor Repair Co., a Baltimore-based provider of service, repair, installation and sales, has tapped Joseph Byrne as its new Operations Manager. He'll lead operations out of EMR's headquarters, including a team of more than 30 technicians. Byrne's previous posts have been as facilities coordinator with ADF Cos., food equipment and refrigeration service manager at Remco, and refrigeration/HVAC supervisor at Keeney Heating, Cooling, Refrigeration.
Former Sam's Club CEO Rosalind Brewer will join Starbucks as COO and group president on October 2, becoming the second highest ranking executive at the company after President/CEO Kevin Johnson. Brewer will oversee the chain's operating businesses across Canada, the U.S. and Latin America, as well as the global functions of supply chain, product innovation, and store development organizations.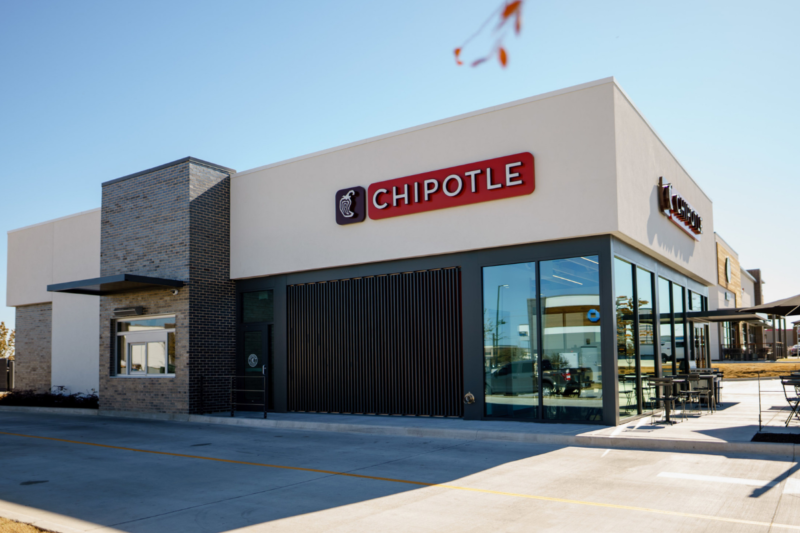 Company News
Despite not yet recovering all its in-store sales, periodic staffing challenges, menu price hikes and supply chain disruptions, Chipotle Mexican Grill had a record third quarter, bringing in $2 billion...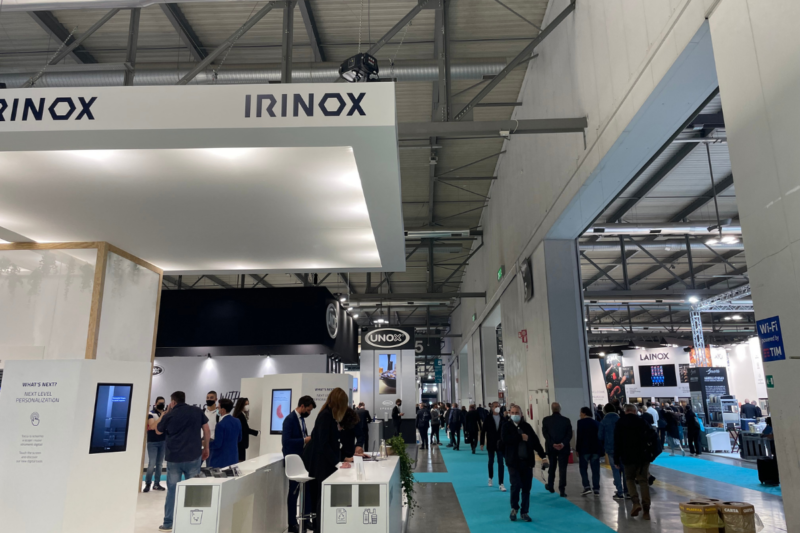 Events
HostMilano, one of the largest foodservice equipment shows in the world, kicked off today in Italy, and FER is on location.