Renovations at Northwestern University Dining Halls Bring New Character to Each Facility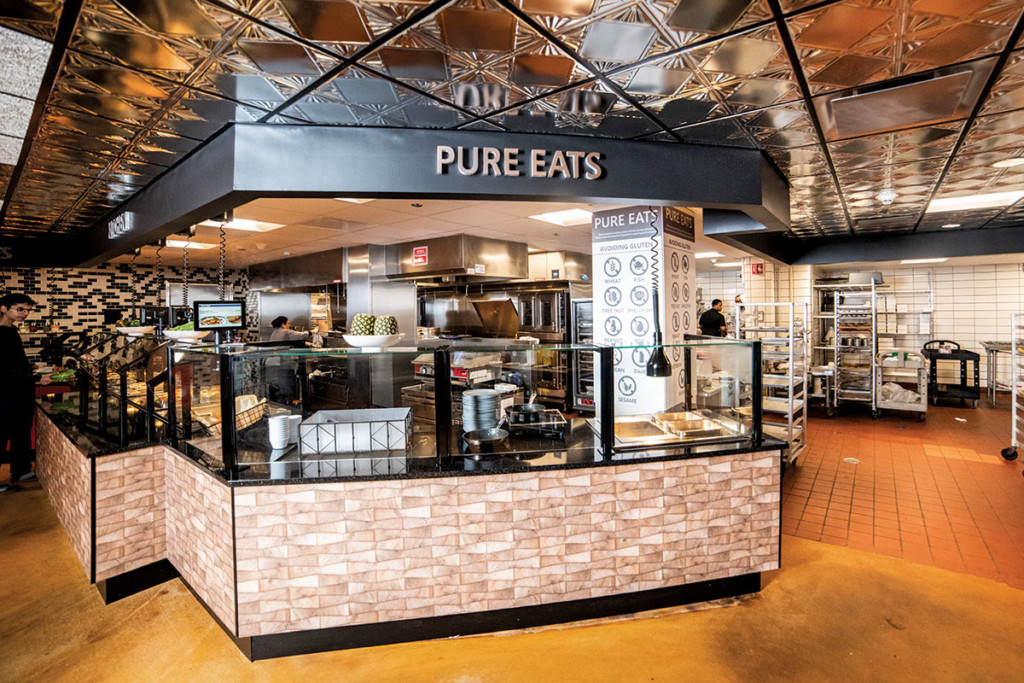 When Compass Group earned the contract to provide food-service for Northwestern University in Evanston, Ill., the challenge was to transform multiple residential dining facilities and one food court within the first year. Their charge: to wow students, improve food offerings and create dining destinations.
"Students may call a particular residence hall home, but now, when it comes to dining, they have a journey, the potential for a new experience at every meal," says Karl Behrens, CEO of design and build, Compass Group North America, and the conductor overseeing all the projects.
As of Fall 2019, the Compass team completed makeovers at Allison, Elder and Sargent residential facilities and at Norris University Center. While each project is unique, all have common threads: quick design-build timelines (some only 90 days), student-curated food platforms and display cooking.
Guiding the vision on the NU side was Julie Payne-Kirchmeier, interim vice president of student affairs, who helped connect students to the vision, and David Stone, Northwestern's director of facilities, who provided strategic support at the institutional and city level. From Compass Group, operations vice president Jennifer Byrdsong devised the overall operational plans, while Behrens and project executive Rigo Sanchez wrangled tasks related to design, permitting, construction and the environment.