2019 Industry Service Awards: Jeff Cook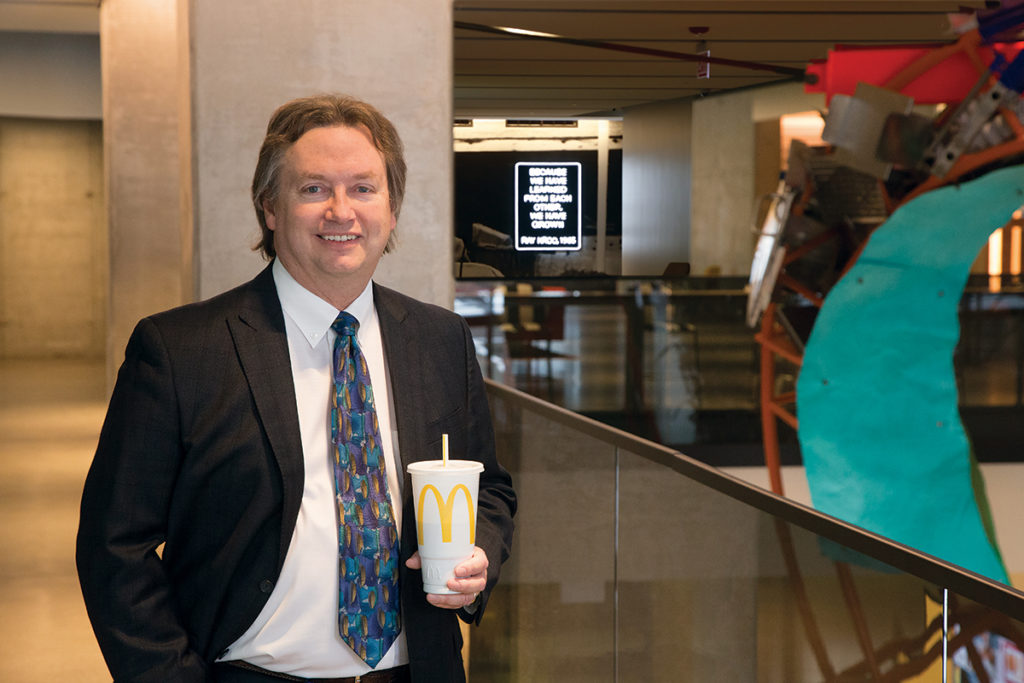 Jeff Cook, Senior Director Global Equipment, McDonald's Corp., Romeoville, Ill., sums up his life and career in bits of wisdom, the mantras he's collected over the years. Not because what's he's accomplished or how he's lived is simplistic but because he moves, thinks and speaks so quickly that he has little time for anything superfluous. Besides, those aphorisms have real meaning. Like the job title he playfully lists on his LinkedIn page— "Head Engineering Wizard" at the "Coolest Job on Earth."
"Know your adjacencies," is one lesson he spouts. He goes on to tell the story of how an engineering team he led at Garland could account for every second a McDonald's hamburger spent in a store from the moment it came in the back door from a supplier to the moment it came off the griddle. But no one could tell him what happens to the buns those burgers are served on.
"Jeff flourished in those multi-specialty task force meetings," recalls David McCulloch, semi-retired former president of Garland. "He's very likable, friendly, open to suggestions, and over time the team talked like one company, not customer and supplier. That's the only time I saw that happen in the industry."
McCulloch set up a separate division for the product Cook's team developed—the clamshell griddle—and named Cook its g. m. The roll-out was supposed to be slow and measured, but once word got out, demand was so high the griddle went global overnight, and sales went from $0 to $20 million in 18 months.
Not that he planned it this way, but Cook's career has taken him from the manufacturing side of the business to distribution and the operations side. "That supplier-distributor-customer viewpoint makes my experience somewhat unique," he says, "and what I think I've done is ignite the voice of the customer." (Another mantra: "The voice of the customer is everything.")
Cook has always loved finding solutions that leave all sides winners. "Jeff really sees how equipment is used in the real world," says John Reckert, Nothing Bundt Cakes franchisee and former senior v.p. of engineering, development and quality assurance at Burger King. "When we worked together, he aligned himself with operations and manufacturers to make sure everyone understood the problems engineering needed to address, but also knew that ROI for franchisees was extremely important. He encouraged people, especially suppliers, to think outside the box. Taken all together, he designed elegant solutions."
Cook strives to be an innovator (mantra: whoever tries the most things wins), and nudges people into thinking about "wild innovation versus incremental improvement." He sees technology as a means to that end, and is excited about the increasing pace of advancements.
"I'd like to think that I pushed the envelope a bit," he says. "Every day you add improvement to a product is a day you push old technology out. But my biggest challenge is moving our supply partners from taking technology, putting it in a box and trying to sell me the box to using technology to solve my problems with a holistic view of the restaurant."
His well-rounded perspective of all sides of the industry comes from insatiable curiosity (what he calls "away-from-your-desk engineering") and a genuine desire to make not only operations easier for restaurants but better for all those around him (mantra: get out and do something). His fun-loving, friendly and empathetic personality has helped him accomplish that.
"My mission in life is to live with integrity and have a positive influence on the lives of those I contact," he says. (Mantra: "Treat the next minute like it's a gift in life.") "Make time for people. Form relationships. Take advantage of moments. Don't just walk around the NRA show floor and look; talk to people. Nice guys can win. It's about people and relationships; if you strengthen them you can tap into all kinds of things from lasting friendships to job opportunities. And when you have trust, you have a partnership that's willing to take more chances, which results in great success."
Cook is passionate about bringing more young people and innovation into the industry. "I was once the bright young thing," he says. "Now I'm an old salt. We have to make the industry exciting to pull new young people in, and technology is the way to do that."
To help innovation, he's served on the NRA Kitchen Innovations Awards judging panel for several years. "I love being a part of the KI Awards and seeking out what's new and creative. We're seeing more from a lot of small companies, which should bode well for the industry. But adoption of new technology is slow, and it has to be technology that matters to help the operator."
Brian Ward, Fe3, Target Market & Media Services, Murfreesboro, Tenn., who works with Cook on the KI judging says, "He's always a constructive presence during judging discussions. He volunteers insights, makes suggestions. Willing to share, always."
"Some of the best advice I ever heard was at a spa convention," says Cook. "Ram Charan gave a presentation and said if you want to be successful, find someone's pain and fix it."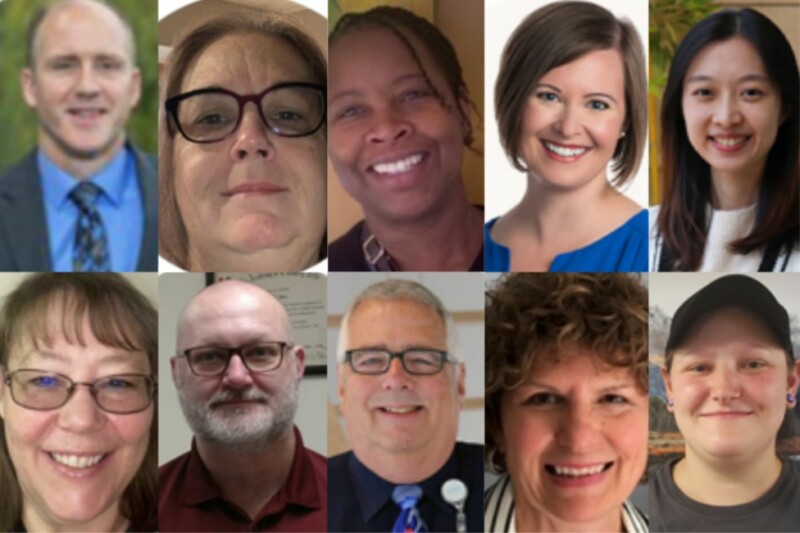 Industry Excellence Awards
The Association of Nutrition and Foodservice Professionals recently honored individuals and corporate partners for their dedication to the association and the foodservice industry.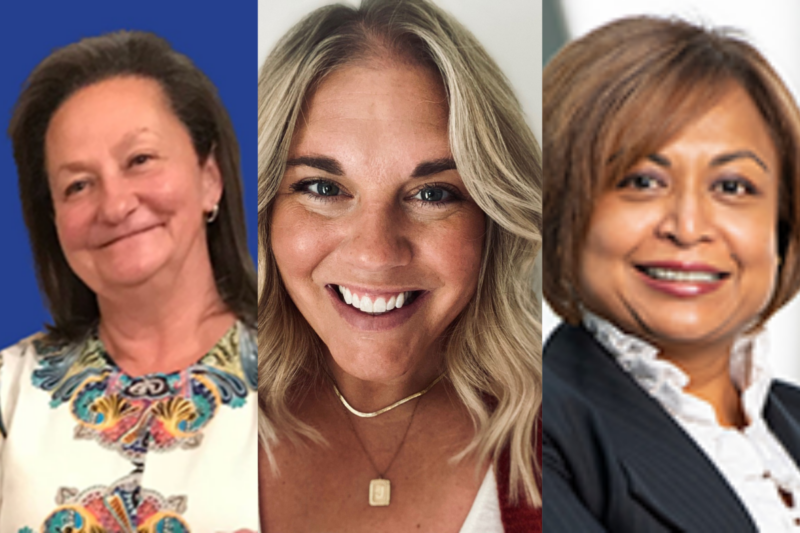 Industry Excellence Awards
The Society for Hospitality and Foodservice Management announced the winners of its Directors' Awards at the 20th Anniversary Critical Issues Conference.