2019 Management Excellence Awards: Bloomin' Brands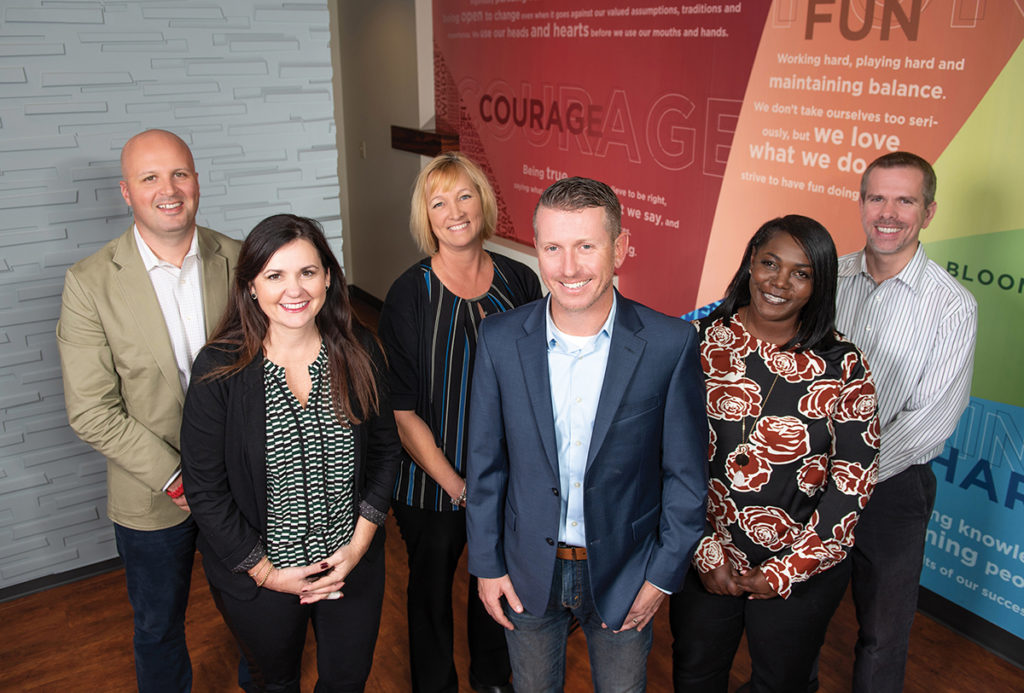 When Lou Anich, Director of Key Accounts at Hatco Corp., is asked about his company's business relationship with Bloomin' Brands, he thinks first about the day a high-energy team from the Florida-based multiconcept operator showed up at Hatco's manufacturing plant in Sturgeon Bay, Wis.
"We had a project with them; they wanted to test new equipment at our facility and had some ideas about what they wanted," explains Anich, who nominated Bloomin' Brands for *FER*'s Management Excellence Award. "They shipped everything they would need—ingredients, vegetables, spices, meat products, dairy, smallwares. They tested the equipment on their list, looked at other pieces of equipment they hadn't thought about. And we learned how to make Outback's Bloomin' Onion. It was fun. The on-site testing opened their eyes to our products, and opened our eyes to their restaurants. That's what's meant by collaboration and cooperation. They're very good that way."
Anich has praise for those he works with directly at Bloomin' Brands, including Global Procurement Manager Ryan DeSimone (a Young Lion Award winner from 2013) and Senior Design Project Manager Matt Morel. But also he notes that the "cutting-edge, collaborative, cooperative" culture of the company and its distinctive casual-dining concepts (Outback Steakhouse, Carrabba's Italian Grill, Bonefish Grill and Fleming's Prime Steakhouse) goes beyond individuals. "It's a culture that has been pervasive through Bloomin' Brands for years," he observes. "They have consistently developed that culture with different people coming in and different teams being assembled. And that's amazing."
DeSimone thinks so, too. "Bloomin' Brands is a great place to work and to have fun," he says. "People are driven to be part of something that they can be proud of, that values them, that they can call their own." DeSimone defines "fun" as "bringing energy and joy to others, having a sense of humor, and being able to laugh at ourselves and celebrate together."
A positive experience for employees, customers and partners is something that Bloomin' Brands consciously strives for and measures. "If we take care of our people, the institution will take care of itself," DeSimone explains. "In addition to measuring sales and profit, we measure the quality of our employees', customers', suppliers' and communities' experiences, and hold ourselves accountable for achieving our goals. Whether that's taking care of customers in the restaurants or supporting someone who does so from the home office, we see the experience through the lens of our consumers, understand their expectations and act to exceed them. We work with our suppliers to develop productive and enduring relationships built on trust and service; we understand our mutual dependence and work toward a future where we succeed together."
That people-focused corporate culture can lead to unusually high levels of initiative and teamwork. Thanks in part to the efforts of a "culture committee," head-office employees strengthen their relationships with organized volunteering opportunities, a tradition of decorating coworkers' office spaces for their birthdays, scheduled entertainment outings, a big year-end holiday bash and the cherished institution of Beer Cart Fridays. The cohesion extends to the restaurant unit level, too. DeSimone points as an example to the proprietor and staff of an Outback Steakhouse in Panama City, Fla., that was damaged in Hurricane Michael in fall 2018. Even as their restaurant remained closed awaiting repairs, the team served 4,000 hot meals a day to local residents and first responders, collected relief supplies and organized supply drops for those unable to leave their homes or neighborhoods for an extended time.
Several procurement staff members testify to the company's unusually cohesive culture and close relationships with suppliers.
From Kristen Brooks, V.P. of Global Procurement: "The most rewarding moments are when crossfunctional teams work together on a common goal and have each other's backs. If you don't have that trust you have nothing."
Adam Shrif, Director of Global Procurement agrees. "We spend as much time together as we do with our own families, so it's imperative that we have fun and stay energized. And we consider our supplier partners part of the team."
"My life with Outback taught me how to take care of the people around me—compassion, hospitality, fun and genuine concern for people," says Julie Parrish, Procurement Specialist. "We treat our supplier relationships with as much importance as we do our teammates internally."
Angela Killings, Procurement Specialist, adds: "Our supplier partners are family. They support us by keeping us informed of innovations, trends, changes in the market and hands-on training. We wouldn't be who we are without them."