2019 Management Excellence Awards: Shake Shack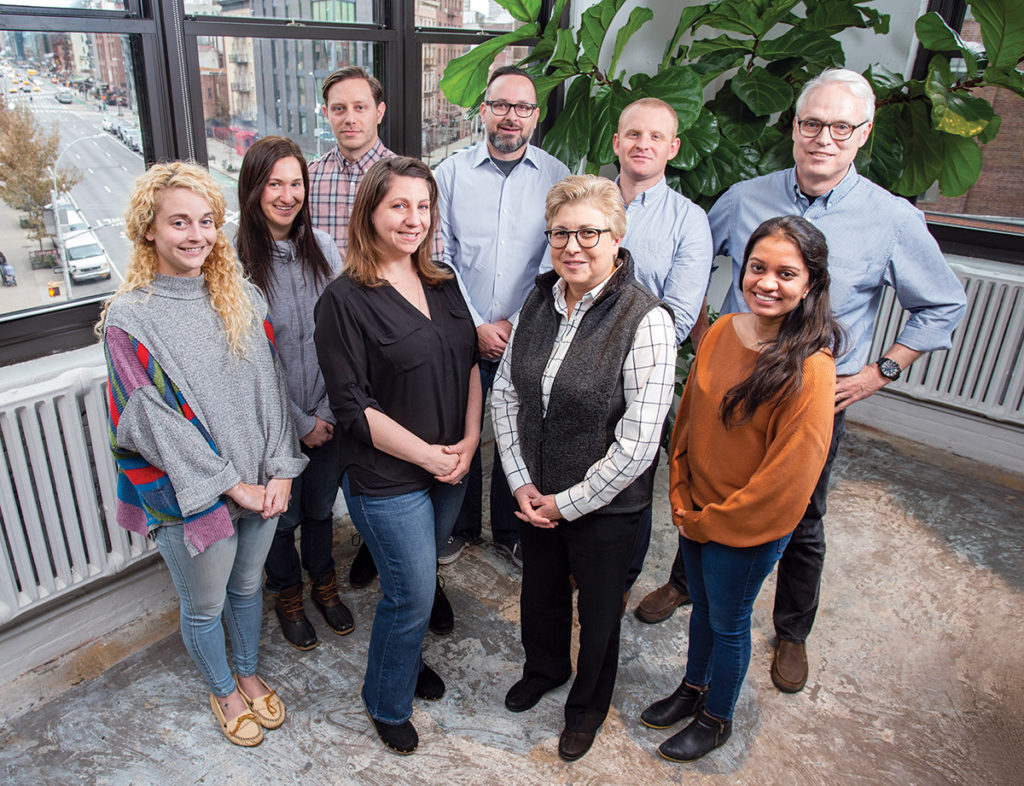 If your company founder literally wrote the book on enlightened restaurant management, you're automatically under extra pressure to operate an enlightened purchasing department.
But working for Danny Meyer—bestselling author of Setting the Table, public speaker and founder of the fast-growing fast-casual chain Shake Shack—doesn't seem to faze Senior Director of Supply Chain Lisa Kartzman and her staff. Instead, being a cog in Meyer's "Enlightened Hospitality" empire energizes and inspires them. "It's not about drinking the Kool-Aid," Kartzman says. "It's about inserting yourself into a credible company. I walk in every day and, without a doubt, this is one of the happy places in my life. There are so many of us that feel that way. We're rooted with each other and rooted to the communities we serve. We take care of our people first, so they can better care for our guests. All of our departments and Shacks operate as close-knit teams dedicated to developing future leaders in the industry."
Kartzman has been with the burger-and-milkshake chain for four-and-a-half years, and has seen and overseen a lot of change in that relatively short time. Opening its first restaurant in 2004, Shake Shack had grown to 63 units, including international outposts, by the time of its IPO early in '15. Since then, the system has tripled in size.
Fast expansion in an era of scarce commercial real estate has necessitated the adaptation of a variety of footprints to the chain's needs. And unlike many competing concepts in the "better burger" niche, Shake Shack is known for an ever-changing menu, making the task of specifying equipment and supplies considerably more complicated than it otherwise would be.
Two years ago—with a nod from her boss, V.P. of Supply Chain & Menu Innovation Jeffrey Amoscato—Kartzman added oversight of equipment purchasing to her responsibilities, and hired Sheri Stanchfield, a veteran of Whole Foods, as Foodservice Equipment Manager. Stanchfield, in addition to verifying details of equipment proposals to ensure proper fit and usage in each new space, has created equipment training materials including detailed videos. Rey Cruz, formerly a construction and restaurant facilities specialist at P.F. Chang's, came on board as Senior Manager of Facilities around the same time. He "immediately reviewed in depth our core equipment specifications," Kartzman says. "He had the ability to tweak the placement of compressors on refrigerators, make our bacon press safer, change our griddles to ensure ease of cleaning and safety in handling our grease. He continues to be a huge asset."
Two more game changers came in fall '18. One was the opening of the Shake Shack Innovation Kitchen, a state-ofthe-art testing facility and street-level restaurant, in New York City's West Village. The other was the hiring of John Karangis, formerly of Danny Meyer's Union Square Events, as the Shack's new Executive Chef. "We're excited to continue to push the boundaries of creativity," Kartzman says. "We expect new menu items and more chef collaborations in our future."
Throughout all these changes, the purchasing team has remained very clear about its mission: to serve restaurant unit staff so they can better serve customers. "Fifty percent of what we do every day is in support of our restaurants and our managers," Kartzman says. "We make sure that team members don't have to stress to get answers to their questions about equipment, because we want the guests to be well taken care of. The Shake Shack experience begins with our amazing hospitable team members who create genuine relationships with our guests."
Suppliers who work with the E&S purchasing personnel say the company culture makes a big difference to them, too.
"They're transparent, fair, openminded, interested in innovation and focused on the customer," says Ursula Vermillion, Executive V.P. at Columbus, Ohio-based E&S supplier the Wasserstrom Co., who nominated Shake Shack for *FER*'s Management Excellence Award. Wasserstrom supplies smallwares to the chain. "We've worked with them for years, been with them through their accelerated growth period, including helping them open some units internationally," Vermillion says. "They've attempted some challenging sites for new stores, and done it with limited staff. They regularly add new menu items, and we've helped them find the right supplies for these items. Over that time, we've built a long-term relationship of loyalty."
Rosina Boyd, G.M. of the Madison, Conn.-based Viola Group, which works with manufacturers to supply walkin coolers, ice-cream machines and other items to Shake Shack, offers a similar report. "They're very progressive and dynamic, on fire literally all over the country," she says. "It's sometimes a challenge for us as a vendor when they're opening stores tremendously fast. But they give us great reporting, advance notice of what stores are coming up, and they execute their growth plan just as they've stated it. They're true to their word, and very loyal."
C.L. Woodward, Group V.P. for Business Development at Southbend/Middleby Corp., prizes above all else the easy communication his company has with the Shake Shack team. "We have the ability to work with anyone on their team, and are encouraged to reach out to anyone who can help resolve issues and improve processes," he says.
As Kartzman sees it, those great supplier partnerships are of a piece with her company's overall commitment to effective cooperation in service of the customer. "There are no silos here," she says. "This company really walks the talk in terms of supplier and manufacturer partnerships as well as work partnerships internally, with each department working together as part of a greater whole."