2019 Management Excellence Awards: TriMark USA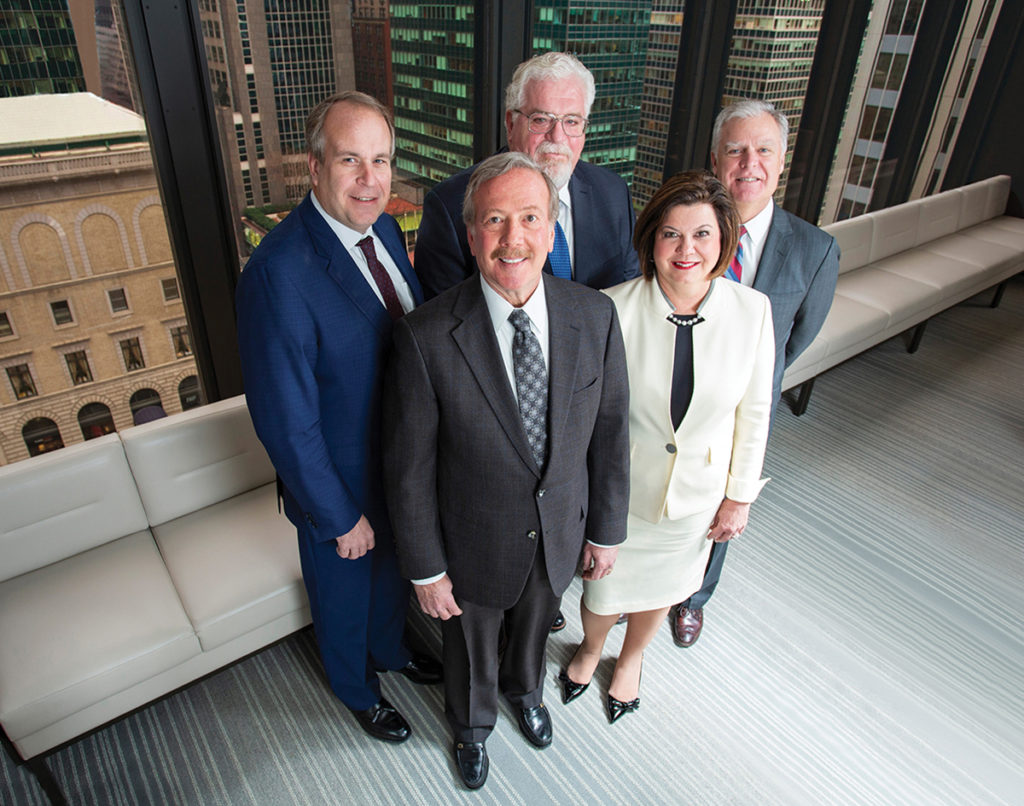 Three or four years ago, few in the foodservice industry foresaw an equipment dealer log $1 billion in sales. TriMark USA, South Attleboro, Mass., not only met that goal but almost doubled it this past year with sales of close to $2 billion. How did a little company that got its start in 1947 pull off a feat like that? With a singular, uncompromising focus on its customers.
TriMark began life as United Restaurant Equipment, later renamed United East to distinguish it from another East Coast dealership. Owner Bob Halpern hired Jerry Hyman in '81 as a sales rep, where Hyman learned the value of customer service, often getting customer calls on weekends, and personally driving to the warehouse to pick up products and deliver them. The company adopted the TriMark name in '90, and Halpern sold the company to a private equity firm in '98. Since then, Hyman has steered TriMark on a clear path to growth.
Despite the company's sometimes aggressive acquisition strategy, Hyman, now TriMark President and CEO, is quick to point out that only half of the company's growth is from acquisitions while 50% is organic. "That's by design," he says. "We're fortunate to have acquired 14 companies in the past 20 years, but we've chosen those companies very carefully."
TriMark, which is now backed by private equity group Centerbridge Partners, approaches buy-outs with four criteria in mind, according to Hyman. "We're only inter-ested in well-run, profitable companies. We only consider companies where existing management is willing to stay in place, since we don't have a deep bench to parachute people in. They must have the same philosophy of treating their customers and employees the way we do at TriMark. If they meet these criteria, then there must be a compelling reason that enhances the value of TriMark. The simplest is getting us into a geography, business segment or product category we're not in."
The company hasn't had to look very far to find companies to acquire. As a result of its reputation, other dealerships come to them and ask to become part of the TriMark family. That eagerness to be part of the TriMark brand has enabled the company to be very selective, and has resulted in a senior management team that comprises strong, incredibly loyal believers in what TriMark stands for.
"Often, these companies are run by second-, third-, even fourth-generation owners," Hyman says. "They reinvest a significant portion of the proceeds from the buy-out in Tri-Mark. Why would they do that? First of all, these are owners who often didn't need the money. These are people who believe what TriMark is doing is game-changing for the industry, that we're leading the trends in distribution."
"I've known Jerry for 20 years," says Marty Monnat, CFSP, Executive V.P. of TriMark's southern division and President of TriMark Strategic, Lewisville, Texas. "When Strategic, the firm that owned ISI Refrigeration where I was recruited in 2003, agreed to be acquired by TriMark, it wasn't about being big. It was about what we could do for our customers, the level of service we could provide and the new kinds of service. The TriMark acquisition gave us opportunities for growth, and we've doubled the business since then."
TriMark's customer-centric view is promoted and shared by virtually everyone in the company. "I think our people are what set us apart," says Tom Wienclaw, Executive V.P., Midwest division, Cleveland. "They have a lot of accountability, and when you get the best people, it's easy to execute your strategy."
That strength also is one of the company's biggest challenges. The TriMark SS Kemp division, which Wienclaw has headed for several years, has grown from 110 employees to 300 since '04. "Hiring for certain positions such as foodservice designers and project managers is still difficult," he says, "because not many young people are training or going to school for them. We have to have the infrastructure in place to train these people while still keeping enough staff in place to service our customers."
"We're in the distribution/ design-build industry," says Kimberley Gill Rimsza, Executive V.P., TriMark western division, Phoenix, "so we need to do whatever it takes to satisfy the customer. We simply need people who understand that philosophy. We've brought in people from outside the industry; they bring knowledge and skills from their own industry, and we make sure they have the 'people' skill. What excites me is seeing the team come together as we grow and the positive impact it's having on both our people and our customers, and being the solution to their problems."
Everyone at TriMark agrees that solving problems is what brings value to the business. "We're really not in the business of selling equipment and supplies," says Joe Thibert, Executive V.P., TriMark eastern division, and until just recently, President, TriMark United East, South Attleboro, Mass. "We're in the business of helping our customers run their own businesses successfully. To do that, we rely on people, culture, and strategy. Put the right people in the right place; instill in them a culture that encourages and supports them and allows them to thrive; then implement strategies to help our customers."
Despite its tremendous growth and the addition of so many other companies to the business, TriMark hasn't made the mistake of trying to centralize operations too quickly. Even as a nearly $2 billion company, it's still entrepreneurial and nimble enough to pivot and change priorities when it has to because it has empowered its acquisitions to continue operating much the way they always have.
But it also sees the value of team planning at all levels of management. The company recently embarked on a project to develop an Enterprise Resource Planning program. "It's a $50 million state-of-the-art system that will really begin to pay dividends three years from now," Hyman says. "It will help us conduct business much the way Amazon and UPS do now, with real-time inventory management, online product suggestions based on purchasing history, and 3D design on the fly for customers."
Resources like that will help all of the TriMark divisions continue to deliver the high-value service they're known for. "There's nothing proprietary about what we do," Hyman says. "We simply have to work harder to do it better than anyone else. We'll never have the lowest price even though people expect that from the biggest companies. But it's in our DNA to give the best possible service. We have no way of giving 'B' service instead of 'A' service."