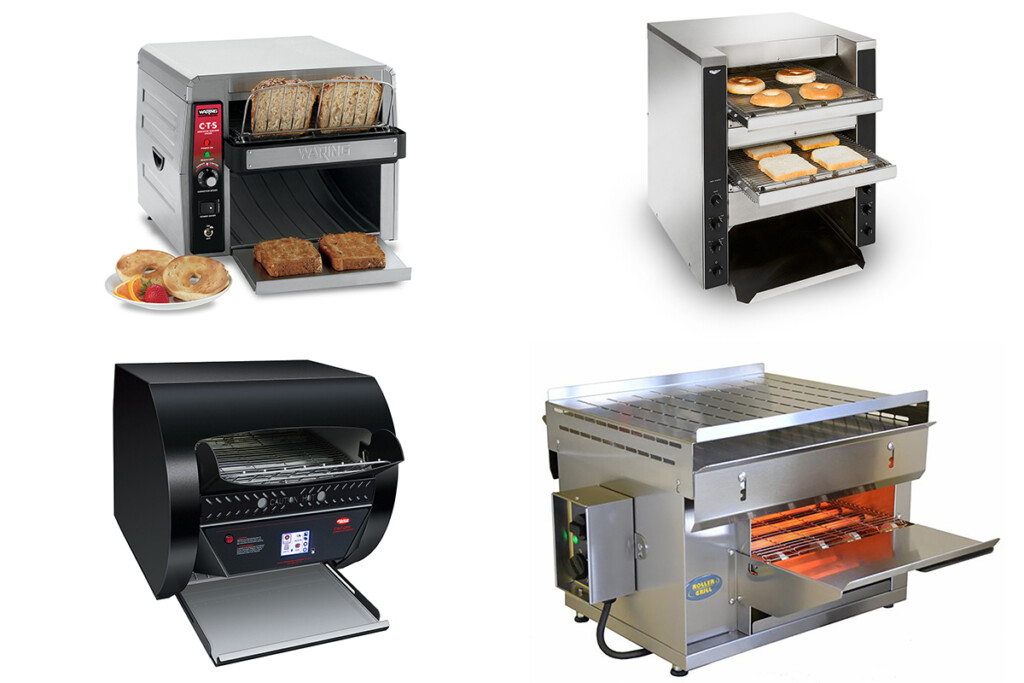 Conveyor toasters are fast and flexible. They can produce anywhere from 250 to 1,800 or more slices per hour, depending on their size and power. Note the heat type of the model you're considering. Certain toasters use only radiant heat while others also include convection heat (fan or impingement style), which helps strip moisture from the bread to speed toast time. Unlike pop-up toasters, conveyor toasters can accept thicker menu items, such as bagels or Texas toast. But check that the height of the opening fits your product. Some openings measure as high as 3 inches while others are only 2 inches. Here are the most recent models from four suppliers to jump-start your research: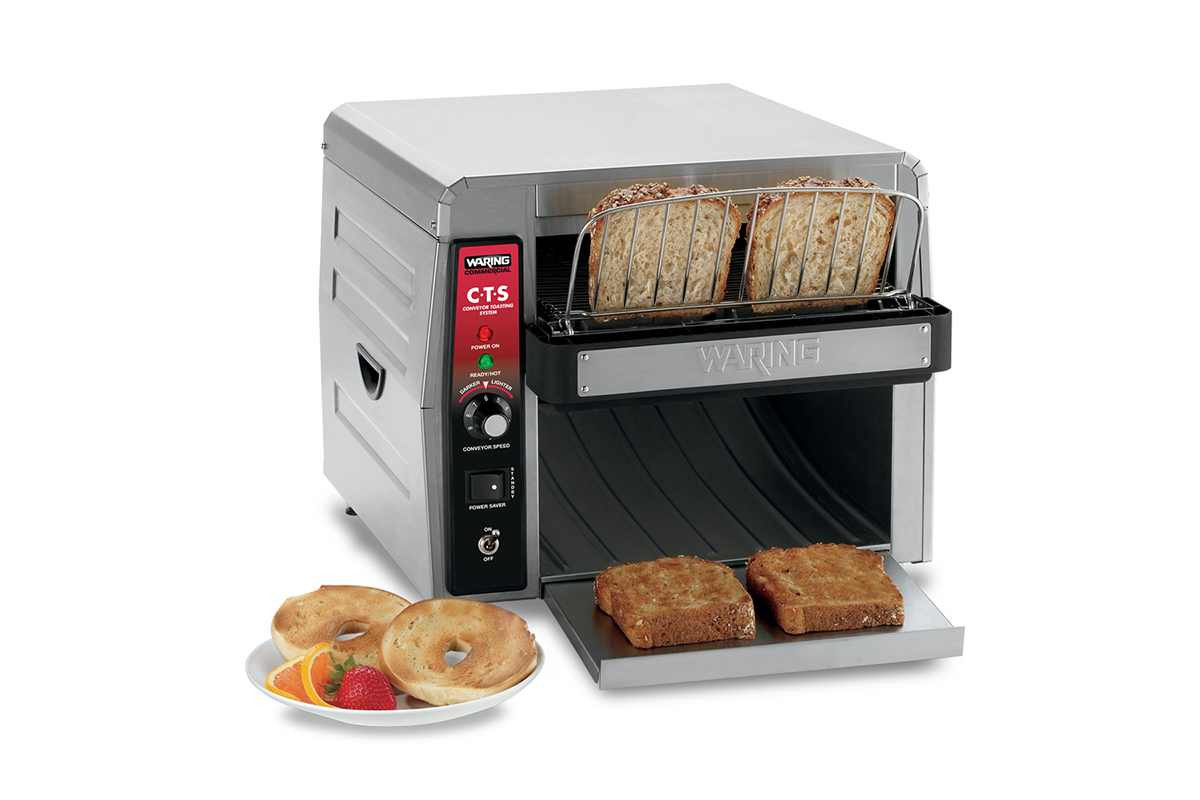 4. Fast Heat-Up
It takes less than four minutes to heat up Waring's CTS1000B conveyor toaster. The 208V, 2,7000W unit includes power-on and toaster-ready indicator lights. Other equipment highlights are the standby mode to reduce energy use during slow periods, heavy-duty brushed stainless construction and cool-touch side panels.
---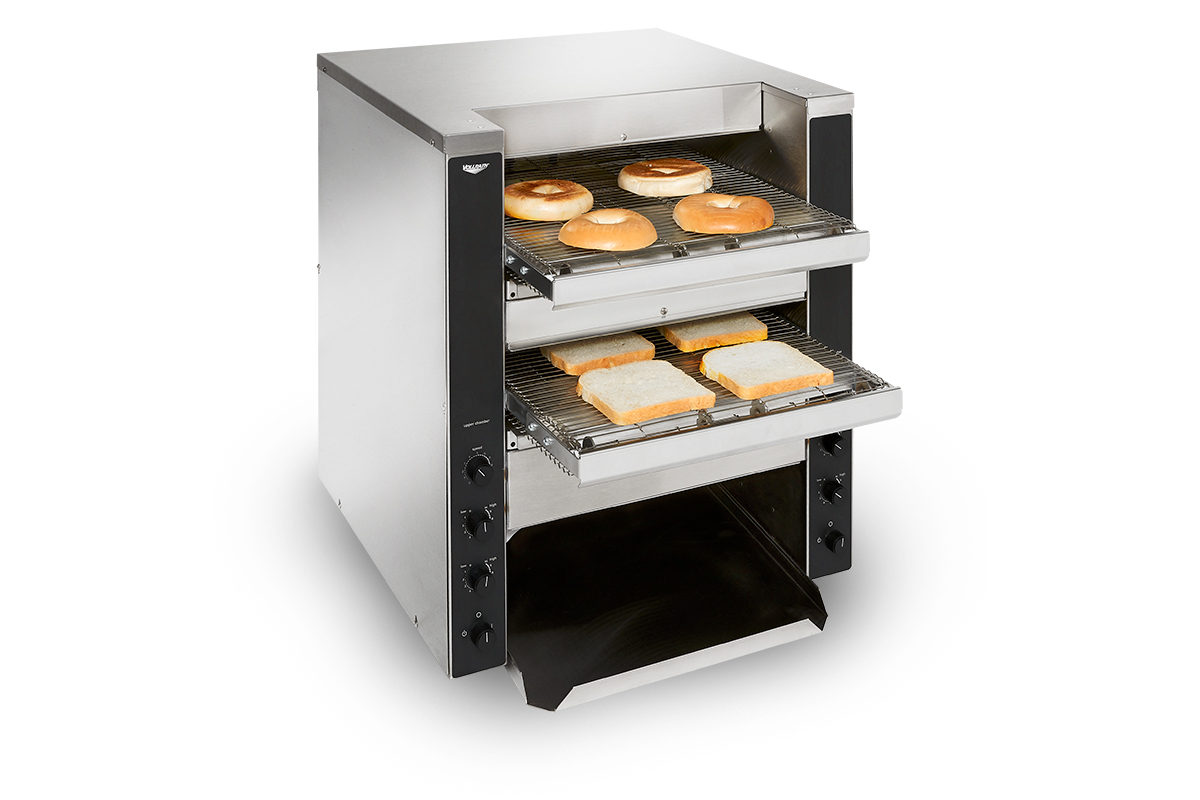 3. Stackable
Go vertical with Vollrath's dual conveyor toasters, which provide two independently controlled toasters in one footprint. These units fit medium-volume applications that need to toast different products simultaneously. Model JT4 produces up to 1,100 slices per hour combined. (If you're a burger chain looking for higher production, consider a contact toaster.)
---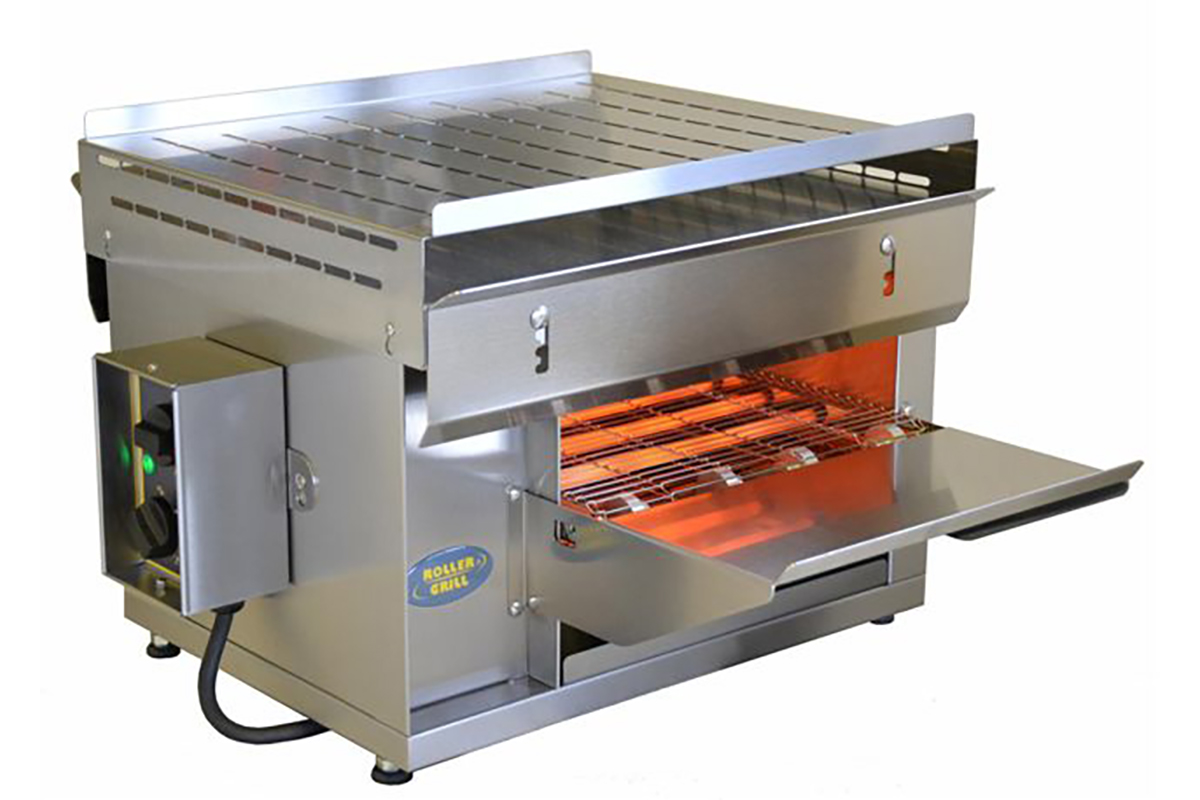 2. Versatile
Equipex's CT3000 conveyor toaster accommodates a variety of menu items. This model's belt measures as wide as 12 inches instead of the typical 10 inches or 10 ½ inches. Plus, the height of the opening adjusts between 1¹⁄4 inches to 3½ inches. (A smaller opening could work well if you're trying to save energy by keeping heat inside the toasting chamber.)
---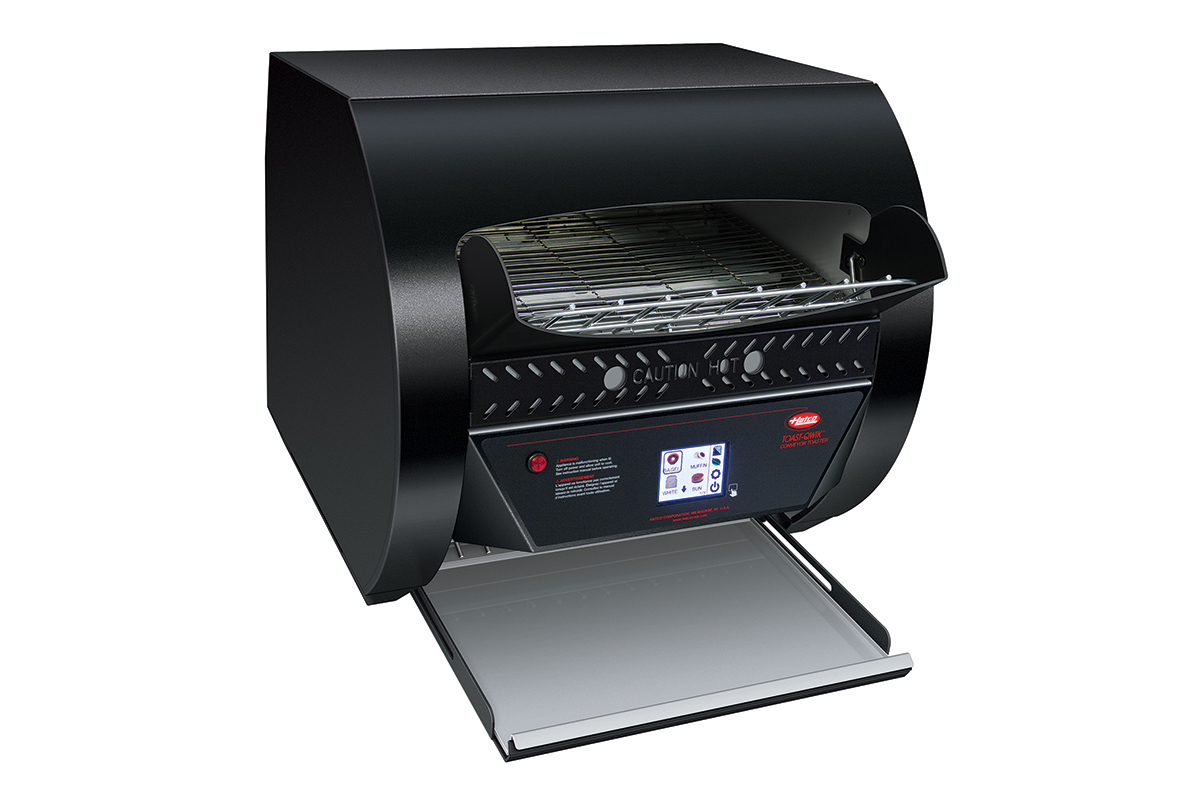 1. Programmable
With the ever-growing demand for skilled labor, Hatco's Toast-Qwik conveyor toasters answer the call. These labor-saving models provide an easy-to-use touchscreen controller, store up to 12 programmable settings, and include a USB port that accepts software updates. A sensing system monitors the chamber temperature and adjusts the conveyor speed to ensure consistent results.
---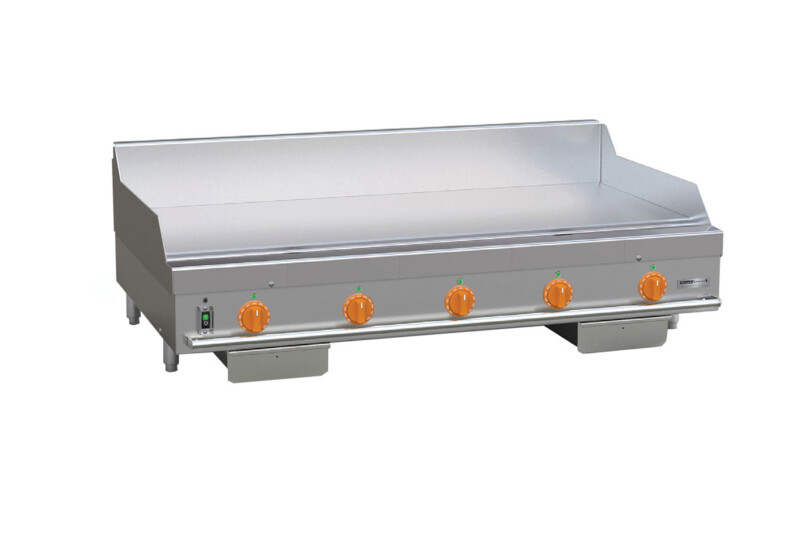 Cooking Equipment
Planchas, though convincing clones of their better-known sister product the griddle, quickly set themselves apart.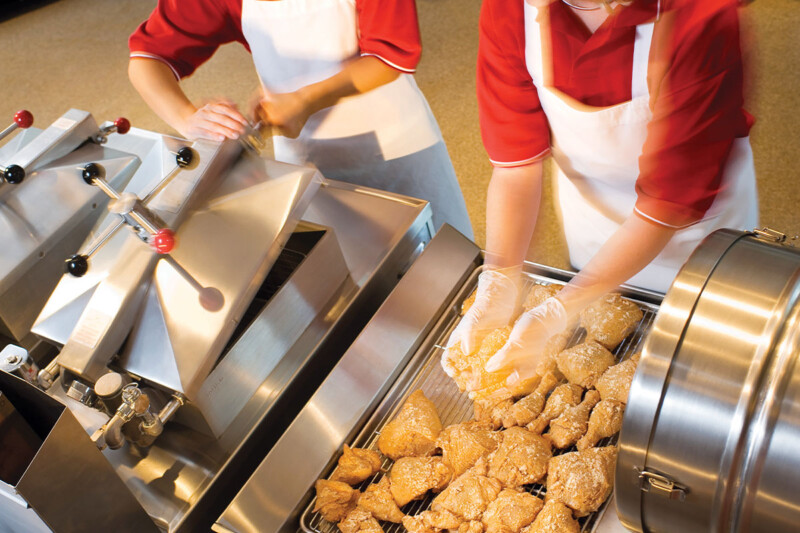 Equipment Comparisons
With oil and labor prices on the rise, today's pressure fryers offer an economical way to cook fried chicken and other comfort foods.