Anatomy of a Food Truck: Inside Buona's Beef It Up Truck
Buona Beef takes made-to-order sandwiches and Chicago-style hot dogs to the streets.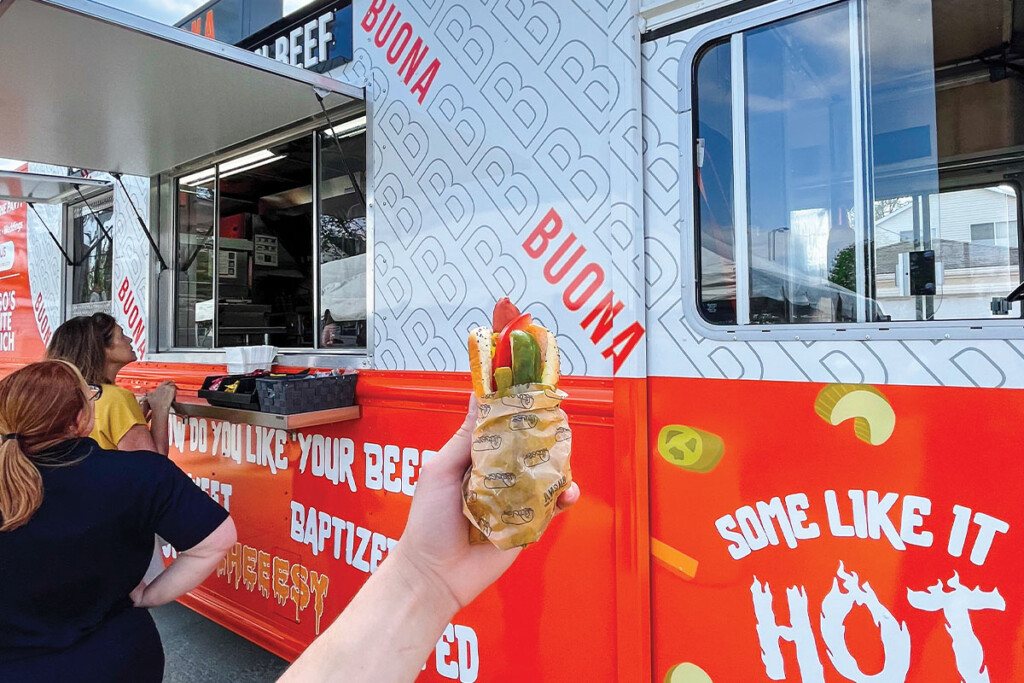 Custom is king at Buona Beef's 26 brick-and-mortar locations around Chicagoland—and the same had to be true for its truck. Launched in May, the 8-foot x 32-foot Beef It Up truck offers made-to-order sandwiches and Chicago-style hot dogs prepared exactly to customers' specifications. Whether the request is "hold the sport peppers," or "make my Italian beef extra juicy," staff members inside the truck need to be able to execute custom orders fast. A busy corporate lunch event, for example, might require 200 custom sandwiches per hour for two hours.
"Accuracy is your biggest concern," says Dominic Fallara, vice president of Buona Restaurants. "We want to make sure how we prepare the sandwiches and all the touchpoints are exactly the same as in the restaurant."
The food truck serves corporate events and private parties attended by customers who may already be familiar with Buona Beef. But it's also helping the brand reach a newer, younger demographic for the first time at street festivals and high school graduation parties. 
"We need to deliver the highest standard because that's going to determine whether, when a customer drives by a brick-and-mortar, they're going to visit us," Fallara says. So far, the reception has exceeded expectations. 
"We have a lot of repeat customers already, including corporate functions that are scheduling us again later this summer," he says. "Those are short-term indicators that we're on the right track."
Here's a look at some of the essential functions that keep the back-of-truck running smoothly.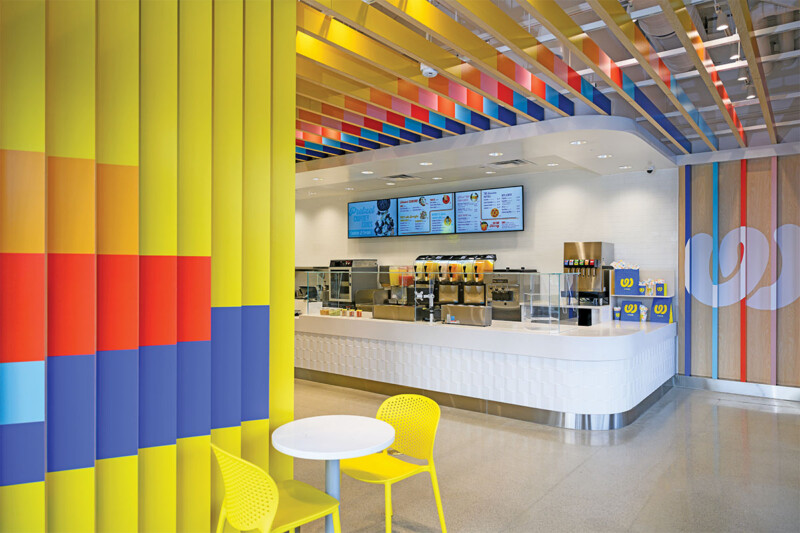 Kitchen Design
Wetzel's Pretzels, the multiunit bakery of shopping mall fame, now offers its soft pretzels and more at street-side through its latest concept.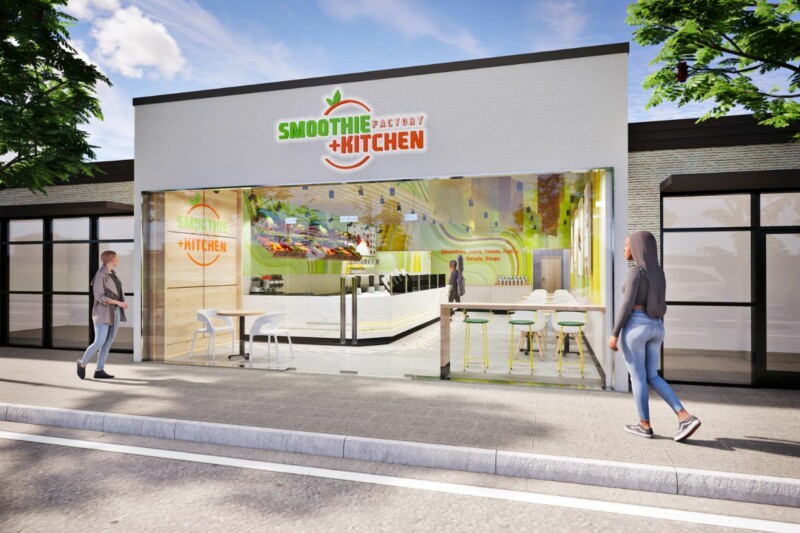 Design Trends
Originally a juice bar concept, the brand will lean on this equipment to offer guests grilled "folds," toast options and salads.