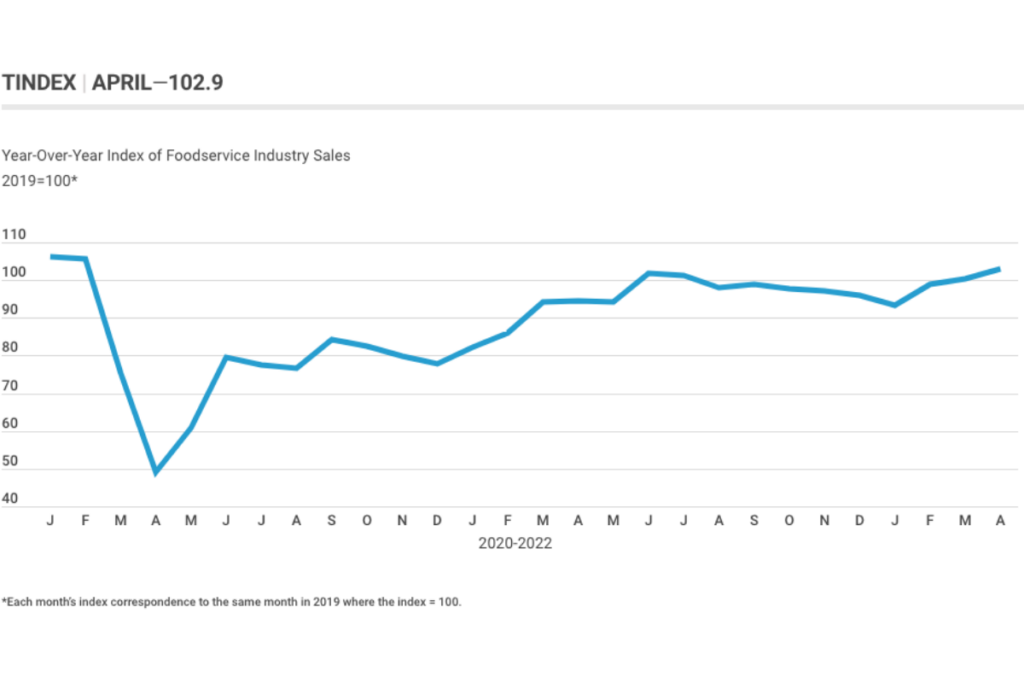 Foodservice industry sales are exceeding pre-pandemic levels for the first time since last summer.
According to Technomic's latest TIndex, an ongoing monthly index that provides a benchmark for the industry, April's TIndex was 102.9, meaning sales were 2.9 percentage points higher than in April 2019.
Until this spring, foodservice industry sales hadn't exceeded 2019 levels since last summer when the June TIndex reached a high of 101.8, representing a 1.8 percentage point increase over June 2019. July's TIndex sat above 2019 levels as well, at 101.1, before dipping for the next six months. At the start of the year, sales slowly began to increase once again.
The TIndex includes inflation and is based on several datasets, including operator transaction, consumer visit tracking and distributor sales information. Technomic says all data is weighted and evaluated to align with a representation of the total U.S. foodservice industry.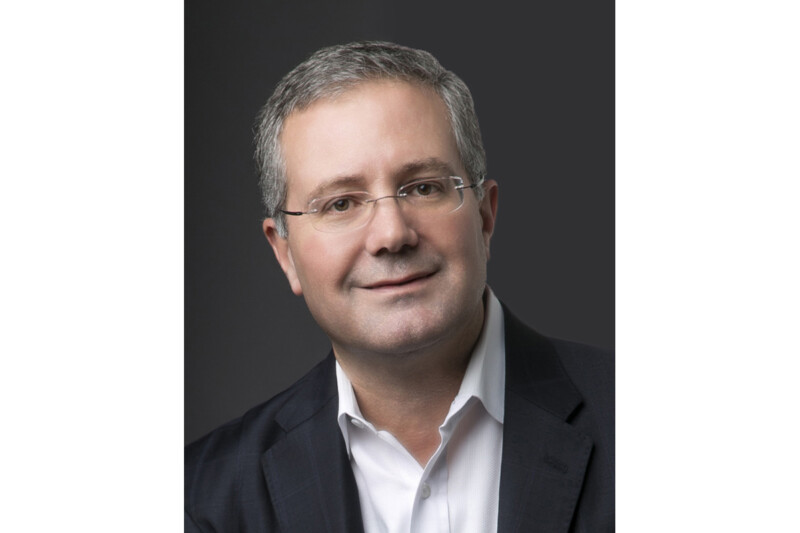 People
From summer to fall, the industry seems busier than ever, but there's lots to look forward to.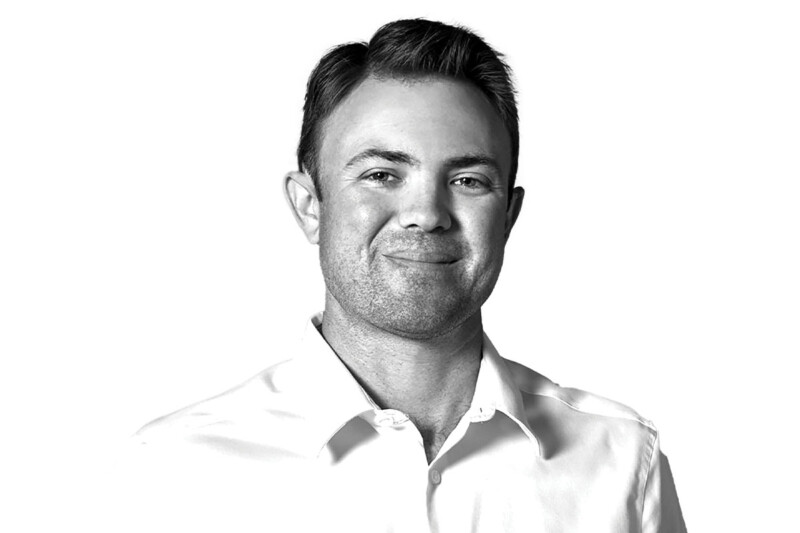 People
The vice president of Florida-based Coastline Cooling shares his business philosophy, thoughts on volunteering and why ice machines are cool.