Chateau Elan Winery and Resort Installs New Bars
Designers find ways to incorporate challenging feature walls into bar installations.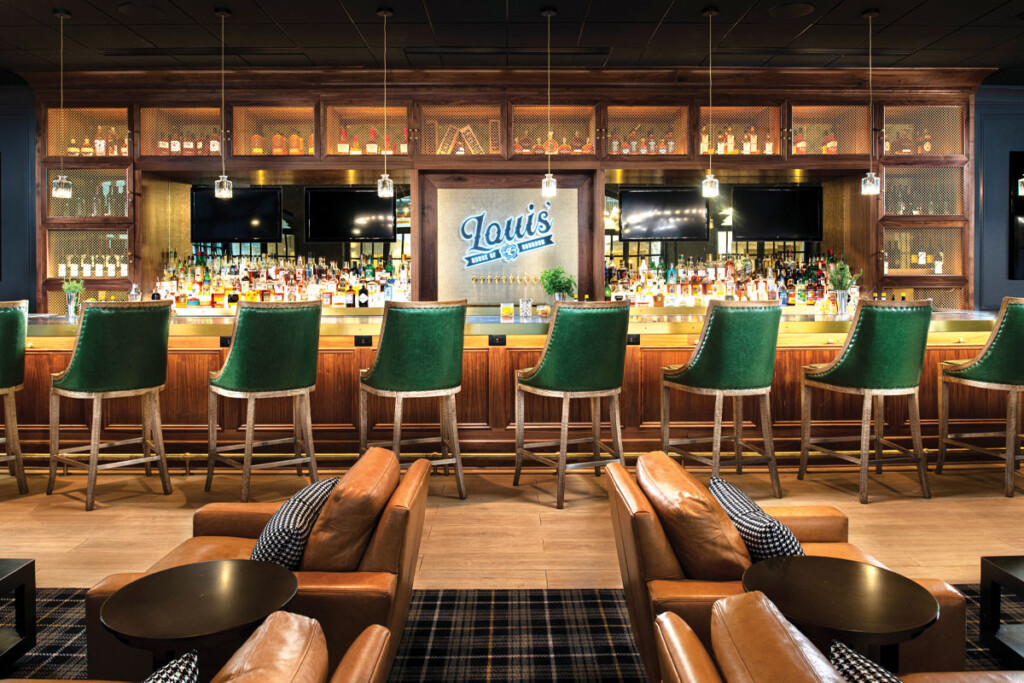 When the time came to add a lobby bar and renovate three bars at the Chateau Elan Winery and Resort, the design team's guidelines were simple: flexibility, functionality and aesthetics.
The bars, created by Norcross, Ga.-based Camacho Foodservice Design and Consulting, make up one part of a $25 million, nine-month renovation at the 300-key resort in Braselton, Ga. The bar renovations alone included just over $200,000 in new equipment.
"The clients wanted beverage flexibility at all locations," says Camacho's Project Manager Emalee Austerman, whose team collaborated with architects from Atlanta-based Blur Workshop on the project. "Chateau Elan's owners and F&B directors wanted to be able to change up their draft selections on a regular basis, even switching from draft beer to draft wine at some locations." Since there were no existing beer lines at most of the bars, the team used dual-temperature direct draw draft coolers at some of the back bars along with 304-gauge stainless draft towers capable of handling wine's acidity without tarnishing.
Two bars in particular posed unique challenges when it came to integrating equipment into the aesthetics: the new lobby bar, called Le Petit Cafe & Boutique, and the renovated Louis' House of Bourbon.
Le Petit Cafe features espresso drinks, grab-and-go menu items and draft beer and wine by the glass or bottle. The challenge in planning the 130-sq.-ft. bar lay in creating a contemporary, upscale look while discreetly equipping the space to meet its menu needs. A window over the cafe's back counter framing the gift shop directly behind further limited workspace.
The largest piece of equipment—the grab-and-go case—set the stage. "We suggested building the unit into the millwork, so it looked like it was a custom, built-in feature," Austerman says. The resulting case, clad with premium wood laminate finish, matches the rest of the cafe millwork. The design includes sufficient louvers so the unit can breathe, plus access panels for maintenance.
Le Petit Cafe's back counter, located under the display window, needed "to be kept clear to maintain sightlines into the gift shop," Austerman says. Accordingly, the counter showcases a simple three-tap tower for draft beer and occasionally, draft wine. The taps rely on a direct draw setup and connect to kegs held undercounter in dual-temperature coolers. On the 15½-ft.-long front counter, a low marble wall hides an espresso machine and dump sink. Cold storage, shelving, an ice bin and a glass washer sit below deck.
Louis' House of Bourbon, a mezzanine-level, 70-seat cocktail bar with a late-night lounge atmosphere and a wide bourbon selection, had its own back-wall challenge. In this case, designers envisioned the focal point as a line of gold-color beer taps coming out of a nearly 6-ft.-wide hammer-finish metal display piece featuring the bar's name.
Considerable behind-scenes logistics accompanied the request. "Louis' is the only bar to have a satellite walk-in keg cooler, located in the nearby wait station," says Austerman, whose team coordinated the routing of beer lines to come down behind the decorative sign with all the appropriate conduit radius and bends.
"We worked with the architect, sign fabricators and the bar equipment manufacturer to ensure the beer shanks were long enough to reach through the sign and were installed with silicone gaskets to minimize any condensation where the taps intersect the sign," Austerman adds.
The result: a show-stopping, deceptively simple-looking, draft beer centerpiece framed on both sides by an array of glowing liquor bottles.
---
PROJECT: Chateau Elan Winery and Resort, Braselton, Ga.
CONSULTANT/DESIGN FIRM: Camacho Foodservice Design and Consulting, Norcross, Ga.
EQUIPMENT HIGHLIGHT: Gold-color beer taps coming out of a hammer-finish metal display piece.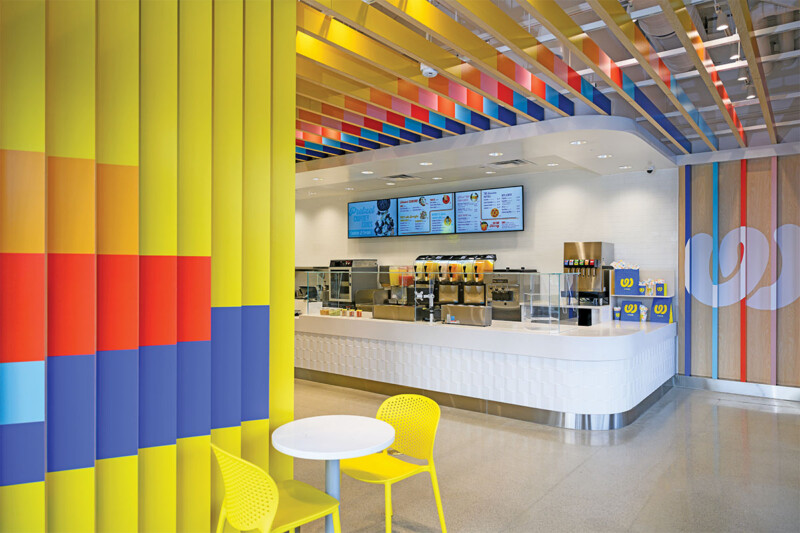 Kitchen Design
Wetzel's Pretzels, the multiunit bakery of shopping mall fame, now offers its soft pretzels and more at street-side through its latest concept.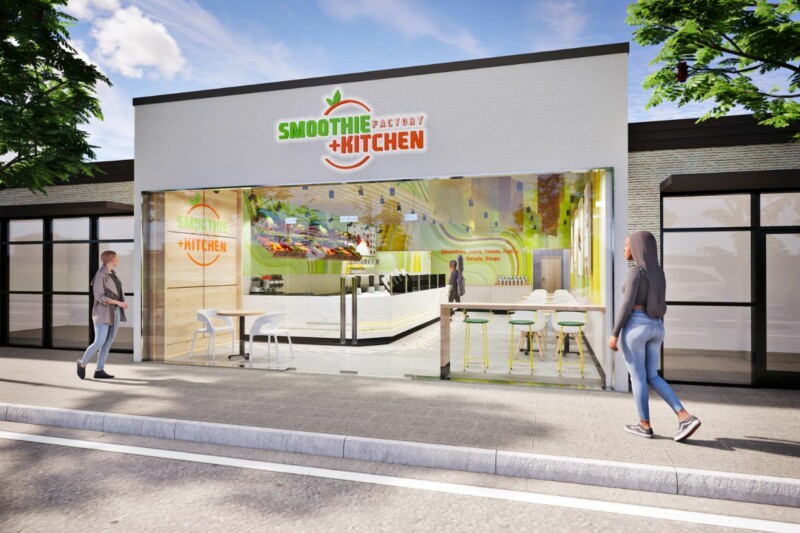 Design Trends
Originally a juice bar concept, the brand will lean on this equipment to offer guests grilled "folds," toast options and salads.