Chipotle Is Opening A Futuristic Chipotlane Digital Kitchen  
The Cuyahoga Falls, Ohio, restaurant will exclusively fulfill digital orders for pickup and delivery.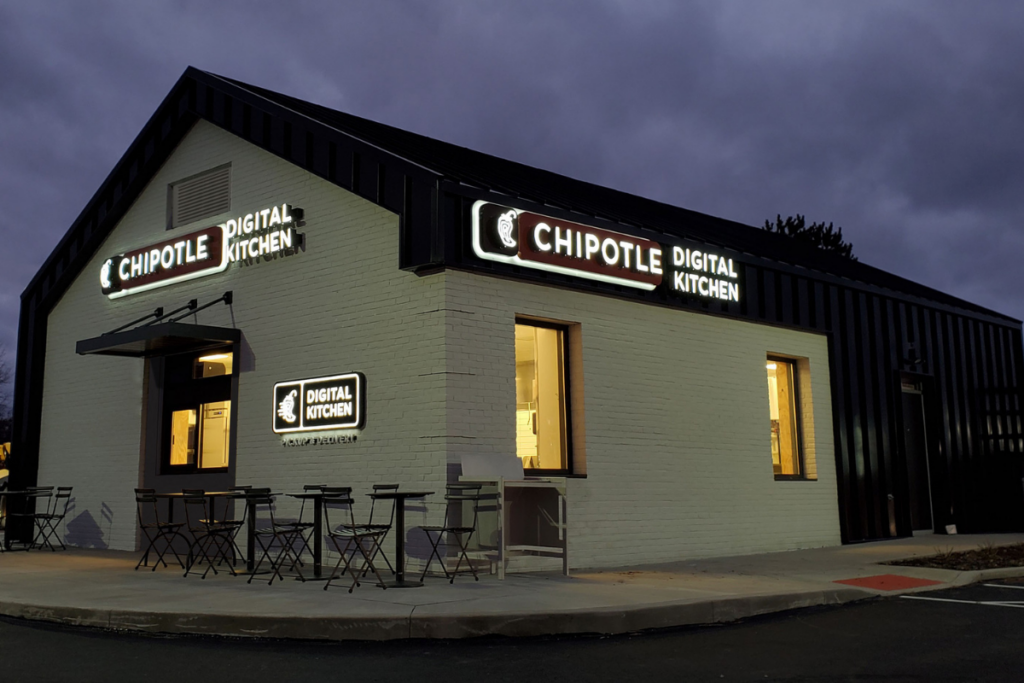 Chipotle is undergoing an evolution in restaurant design. After introducing its Chipotlane format in 2018 that features a drive-thru to service customers with digital orders, the Mexican brand now is taking it a step further with its latest, futuristic design: Chipotlane Digital Kitchen.
Set to open later this month in Cuyahoga Falls, Ohio, this format nixes indoor dining altogether and instead will exclusively fulfill digital orders for pickup and delivery. The digital-only restaurant prototype comes as the brand's continued, strong digital sales show off-premise dining is here to stay.
"Chipotlanes are a key growth strategy for the brand," says Tabassum Zalotrawala, chief development officer of Chipotle, in a press release. "Our portfolio of approximately 300 Chipotlanes perform with the highest margins across the board, so we continue to evolve our restaurant design with formats such as the Chipotlane Digital Kitchen to best suit our growing digital business."
The Chipotlane Digital Kitchen footprint is smaller than a traditional Chipotlane, with no dining room access for guests or a front line. The kitchen is equipped with a make line dedicated to digital orders placed through the Chipotle app and Chipotle.com, as well as marketplace partners. Guests and delivery drivers can collect their digital orders through the Chipotlane drive-thru or walk-up window. The prototype offers limited patio seating.
Restaurants with a focus on digital will continue to be a priority for the brand. Chipotle says restaurants featuring a Chipotlane open with approximately 15% higher sales compared to non-Chipotlanes opened during the same period. During the brand's third quarter, which ended Sept. 30, Chipotle opened 41 new restaurants, including 36 with a Chipotlane.
The brand also reported digital sales growth of 8.6% year-over-year to $840 million, representing 42.8% of total sales, during its third quarter. Digital sales over the past 18 months, says Chipotle CEO Brian Niccol, have been "record-breaking."
"As a result of the pandemic, many new consumers were introduced to Chipotle via our digital channels and are now using us for alternative occasions. The thing I love about having two separate businesses is that they serve different needs that will likely prove to be incremental and complementary over the long run," says Niccol during the earnings call on Oct. 21.
Chipotle has 3,000 restaurants open today with a long-term goal of having 6,000 locations in North America. At of the end of September, the brand had 284 Chipotlanes and opened its first Chipotlane in Canada on Oct. 25.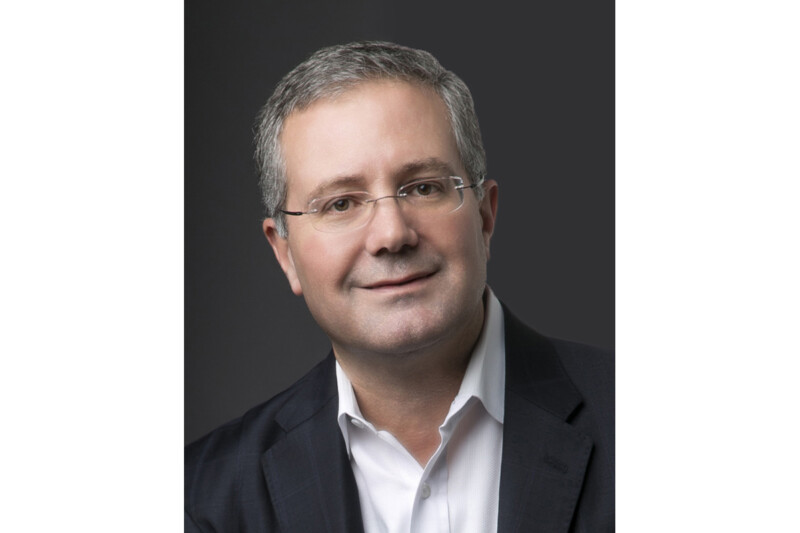 People
From summer to fall, the industry seems busier than ever, but there's lots to look forward to.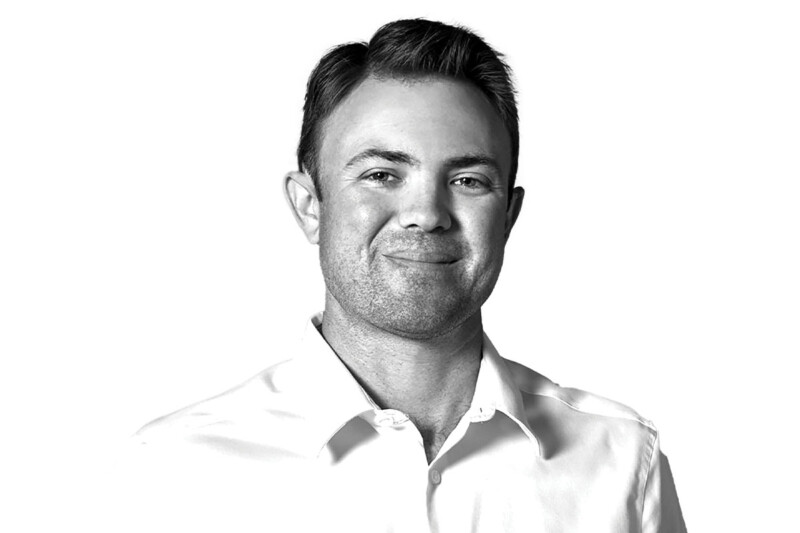 People
The vice president of Florida-based Coastline Cooling shares his business philosophy, thoughts on volunteering and why ice machines are cool.