Chipotle Debuts New All-Electric Design
Chipotle plans for over 100 new locations opening in 2024 to utilize all-electric equipment and some added elements of its new design.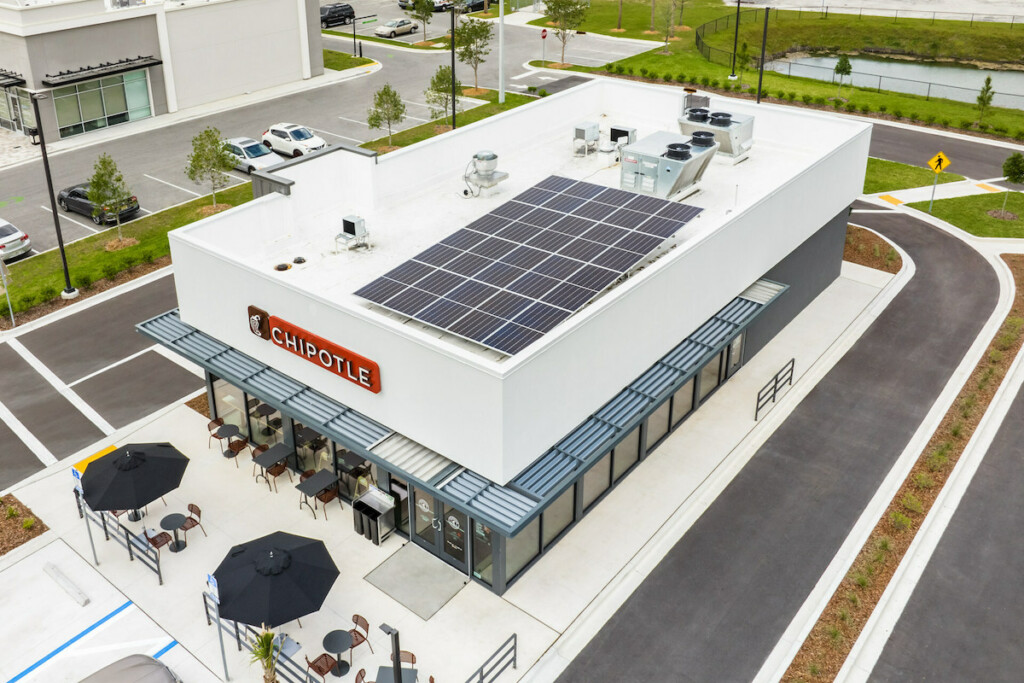 At first there will be three.
Chipotle stores in Gloucester, Va., and Jacksonville, Fla., are debuting a new all-electric, energy-efficient design, with a third such location set to open this summer in Castle Rock, Colo. However, Chipotle plans for more than 100 new locations opening in 2024 to utilize all-electric equipment and at least some added elements of its new design.
The chain's "responsible restaurant" design "works to maximize energy efficiency in its equipment and systems and utilizes 100% renewable energy from wind power and solar through the purchase of certified renewable energy credits," a press release explains.
Some key features include all-electric equipment and systems; a smaller cookline and improved exhaust hoods; heat pump water heaters; and energy management systems (which also have been deployed in most existing Chipotles to manage heating and cooling, refrigeration temperatures and more). Select locations also will feature solar panels on the rooftop and electric vehicle charging stations. Further, cutlery, straws, bowls, cups and lids are biodegradable; dining room seats are made of cactus leather; and artwork is made from recycled rice husks. (Take a look at the below video to see the design in action.)
The company says it will continue to innovate and iterate on the design as it gains operational feedback and insights.
"With our aggressive development goal [to eventually open 7,000 locations] in North America, we hold ourselves accountable to reduce the environmental impact of our restaurants," said Laurie Schalow, chief corporate affairs officer at Chipotle. "We are aiming to incorporate some elements of our responsible restaurant design into many of our new restaurant openings going forward."
This new design is one way Chipotle is progressing toward a mission to reduce direct and indirect greenhouse gas emissions 50% by 2030, compared to a 2019 baseline.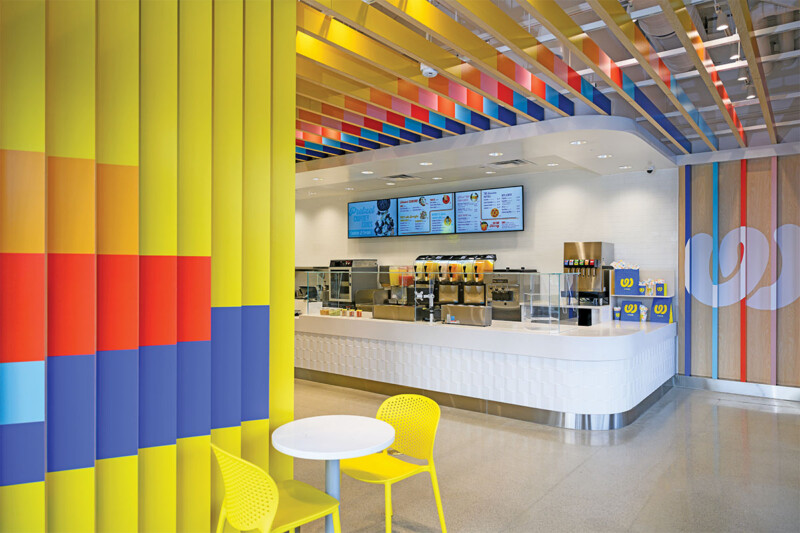 Kitchen Design
Wetzel's Pretzels, the multiunit bakery of shopping mall fame, now offers its soft pretzels and more at street-side through its latest concept.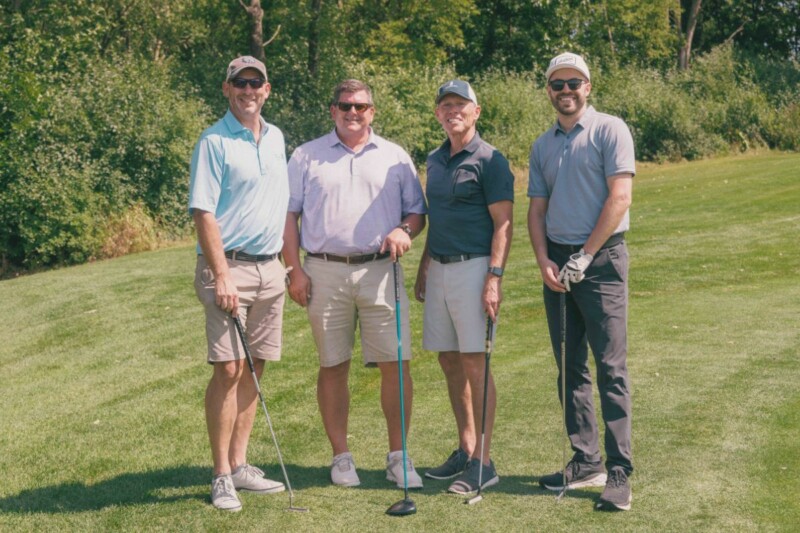 Company News
The August outing raised $70,000 for charities in Milwaukee, Minneapolis and Toledo, Ohio.