Cold Draft—Important Considerations for a Walk-in Keg Cooler
A well-constructed walk-in keg cooler will ensure that your customers always get a beer at optimal temperature.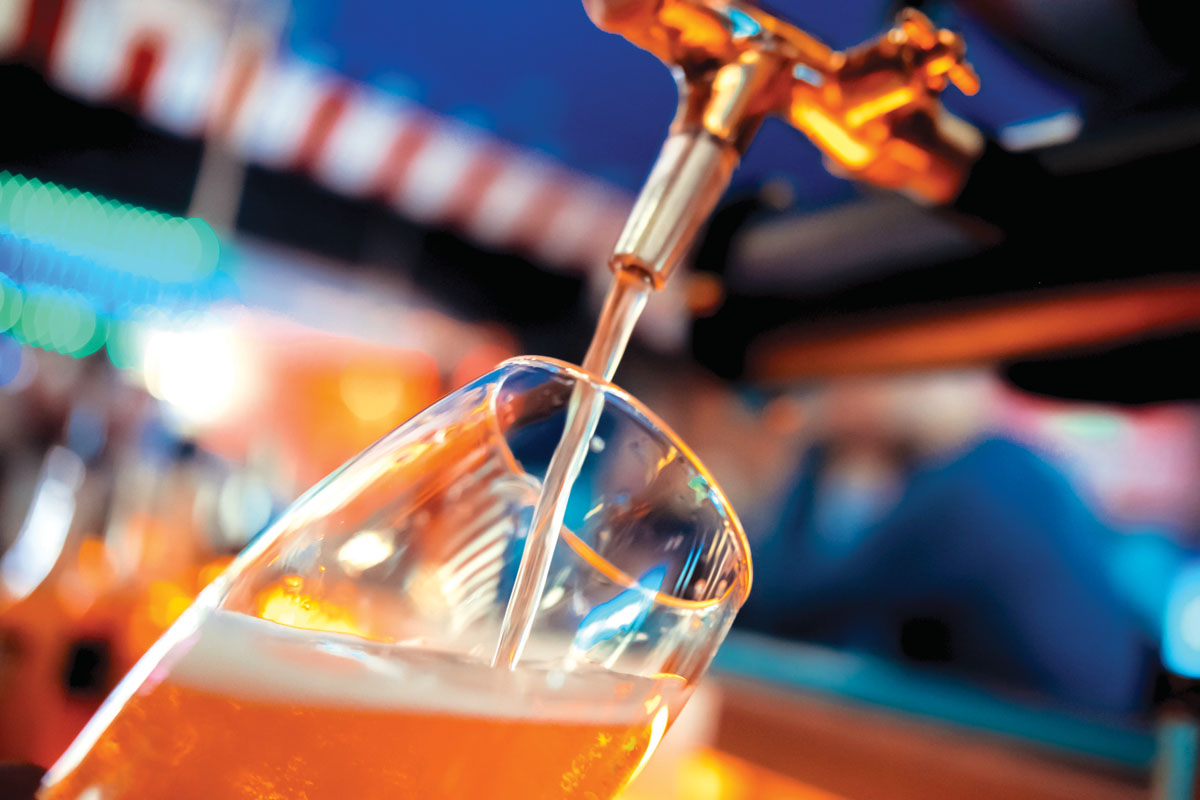 If you plan to have a lot of draft beer tap handles, the best way to store and keep all those kegs cold is a dedicated walk-in keg cooler.
Why not store kegs in your existing walk-in? Having an assigned beer cooler makes sense for a couple of reasons. Both food and beer require specific storage temperatures and while the range might often be similar—36ºF-38ºF—certain beers, such as ales, need a higher storage temperature of around 48ºF, a temperature that puts food in the danger zone.
Keeping food and beer separate also helps maintain temperatures by reducing the amount of traffic in and out of the walk-in. The walk-in also doesn't have to work harder to maintain temperature, which could shorten its life. Accessing a food-holding walk-in to change beer kegs increases the chance of cross-contamination, too.
A separate walk-in for kegs also gives you an opportunity to merchandise through glass doors, for example, all your beer offerings in a similar manner to the "beer caves" being used more often in retail stores, something you likely can't do with the walk-in that services your kitchen.
Finally, while walk-ins for food storage or kegs look alike, and operate at similar temperatures, there are subtle differences in how manufacturers design them. Four things to look for include the floors, doors, refrigeration systems and holes for beer lines.
FROM THE BOTTOM UP
Where you locate your walk-in keg cooler, inside or outside, and whether your project is new construction or a renovation will dictate whether or not you should use an insulated floor. Here are some typical scenarios:
If you plan to locate your cooler outdoors on a non-insulated slab, you should use a pre-fabricated insulated floor from a manufacturer. In warmer weather when the uninsulated slab is warmer than the temperature inside the walk-in, condensation can form on the floor, making it slick and dangerous for employees.
A walk-in can sit on a concrete slab indoors without an insulated floor, but it's not optimal. In the case of new construction, you can install thermal breaks and insulation when crews pour the slab. Otherwise, using insulated pre-fabricated flooring will make your walk-in more energy efficient.
When your cooler is above grade—over a basement or crawl space or on a second floor, as examples—you must use insulated flooring to prevent condensation that can damage flooring beneath the walk-in and even the building's structural integrity over time.
Kegs weigh about 160 lb. when full, however, so a standard insulated walk-in floor won't suffice. Manufacturers typically make both standard and reinforced floor panels. Standard nonreinforced panels can handle foot traffic and storage that doesn't exceed about 500 to 800 lb. per sq. ft. Panels constructed with a plywood underlay, typically 3/16 inches, will handle utility carts and hand dollies as long as loads don't exceed about 1,000 lb. per sq. ft. (Note some makers call it an underlay, directly beneath the metal floor skin; some call it an overlay, directly on top of the foamed-in-place insulation. It's the same thing.) Reinforced floor panels are adequate for most coolers where kegs aren't stacked more than two or three high.
For keg coolers in high-volume bars or microbreweries with tall keg racks, look for panels constructed with a thicker plywood underlay (usually 3/4 inches) and/or metal grid or tubular supports spaced throughout the foamed-in-place insulation. These "structural" panels should support mobile loads (on hand carts or pallet jacks) of at least 5,000 lb. per sq. ft. One manufacturer's reinforced floor panels can support 15,000 lb. per sq. ft.
Also consider what type of surface you want on the flooring in your walk-in keg cooler. A smooth surface, either aluminum or stainless, might be fine if you don't expect spills or condensation. A diamond tread can provide better stability. One manufacturer constructs seamless insulated floors made of fiberglass that has a slip-resistant surface. Galvanized steel marks another surface material option, but it must be covered with tile or concrete to meet NSF standards.
NOTES ON DOORS
As with any walk-in, doors are available with different types of hardware: key-locking latches, padlock latches, a third hinge, hydraulic closers, etc. You may want to consider some additional door features:
RIGHT- OR LEFT-OPENING DOOR. Make sure when you spec your walk-in that you know which way you want the door to open. Some may be field-adjustable, but it's usually better to know in advance.
STRIP OR AIR CURTAINS. Depending on how often employees access the walk-in, strip or air curtains help prevent cold air from escaping when kegs are being loaded in.
FLOOR RAMPS. For a good door seal, the walk-in will likely have a bottom sill. Floor ramps for both the interior and exterior of the walk-in make it easier to wheel dollies around.
KICKPLATES. Diamond tread kickplates keep dollies and kegs from denting and damaging doors.
GLASS WINDOWS. If bartenders are in and out of the walk-in a lot, or if the door opens into a busy area, it can make sense to have a view window to prevent accidents.
GLASS DOORS. In high-volume bars that serve a lot of draft and bottled beer, the walk-in keg cooler may be more like a retail beer cave. Staff can replenish both kegs and packaged beer through a walk-in door; bartenders can access packaged beer for customers from glass doors behind the bar.
Some makers also fabricate a pass-thru back bar counter into the walk-in design, with under-counter sliding glass doors providing access to bottled and canned beer.
SIZING REFRIGERATION
Since beer requires a set temperature range, a walk-in keg cooler's refrigeration system has to be accurate and reliable. Procuring both the insulated walk-in box and refrigeration system from the same manufacturer usually means you'll get a cooler with refrigeration that's sized properly.
Make sure you work with a manufacturer that takes the time to understand how your business operates and the demands you'll place on a keg cooler. Makers should size the refrigeration system not only on the size and configuration of the walk-in itself, but also how often staff will be in and out changing kegs, ambient conditions where the walk-in will be situated, and the ambient conditions of your operation's geographic location.
Walk-in manufacturers continue to find new ways to make their products more energy efficient. In addition to better insulated panels, more energy-efficient refrigeration components such as EC fan motors and scroll compressors on larger units also have contributed to better performance and utility savings.
More recently, makers have added features to walk-ins that have been standard on reach-in refrigerators for years. Look for electronically controlled refrigeration systems. Electronic controllers regulate walk-in temperatures more precisely and reliably than older mechanical systems. Lab tests have shown they can provide energy savings of up to 27%, and most offer self-diagnostics.
Many makers also now offer on-demand hot gas defrost cycles on walk-in refrigeration systems. Rather than timed defrost cycles, these systems sense any ice buildup on the evaporator and automatically initiate the defrost cycle only when needed, keeping the system running smoothly. On-demand defrost can reduce defrost cycles by up to 87%, saving even more energy.
DESIGNING FOR LINES
Another difference between a food storage walk-in and a walk-in keg cooler are the holes that crews must drill through the walls or ceiling to accommodate beer lines running from the kegs to the taps at the bar. Some walk-in and beer dispensing designs also may require holes for compressed gas lines (CO2 or nitrogen) and glycol lines. Experienced manufacturers will work with you to locate these holes in the right places and ensure that they're the right size.
With more bar designs calling for direct draw tap handles on the back bar wall, those holes are even more important because they have to be reinforced to hold the tap handles in place. Look for manufacturers that will work closely with you on the design so insulated panels in the walk-in are properly reinforced in the correct spots for tap handle and beer line holes.
Depending on the manufacturer, lead times on these walk-ins can range from two to 12 weeks, with the average about four to six weeks. As always, do your homework and you'll find a walk-in keg cooler that's perfect for your needs.
Bottoms Up
FROM FLOOR SUPPORT TO REFRIGERATION SYSTEMS, THESE SPECIFICATIONS FOR WALK-IN KEG COOLERS WILL KICK-START YOUR RESEARCH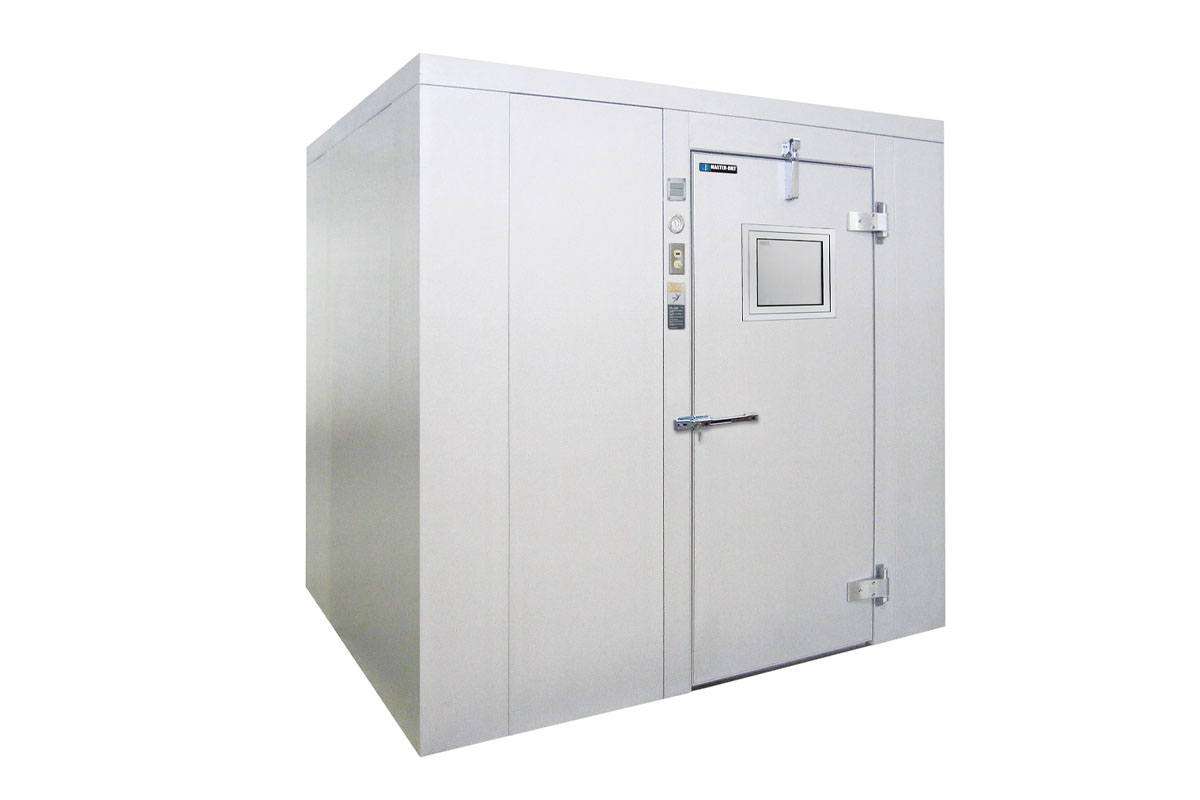 Master-Bilt
FLOOR SUPPORT
Up to 1,000 lb. per sq. ft.
REFRIGERATION SYSTEM
Electronic and mechanical controls available
OTHER FEATURES
Units come with 18-month parts and-labor and 15-year panel warranty.
WEBSITE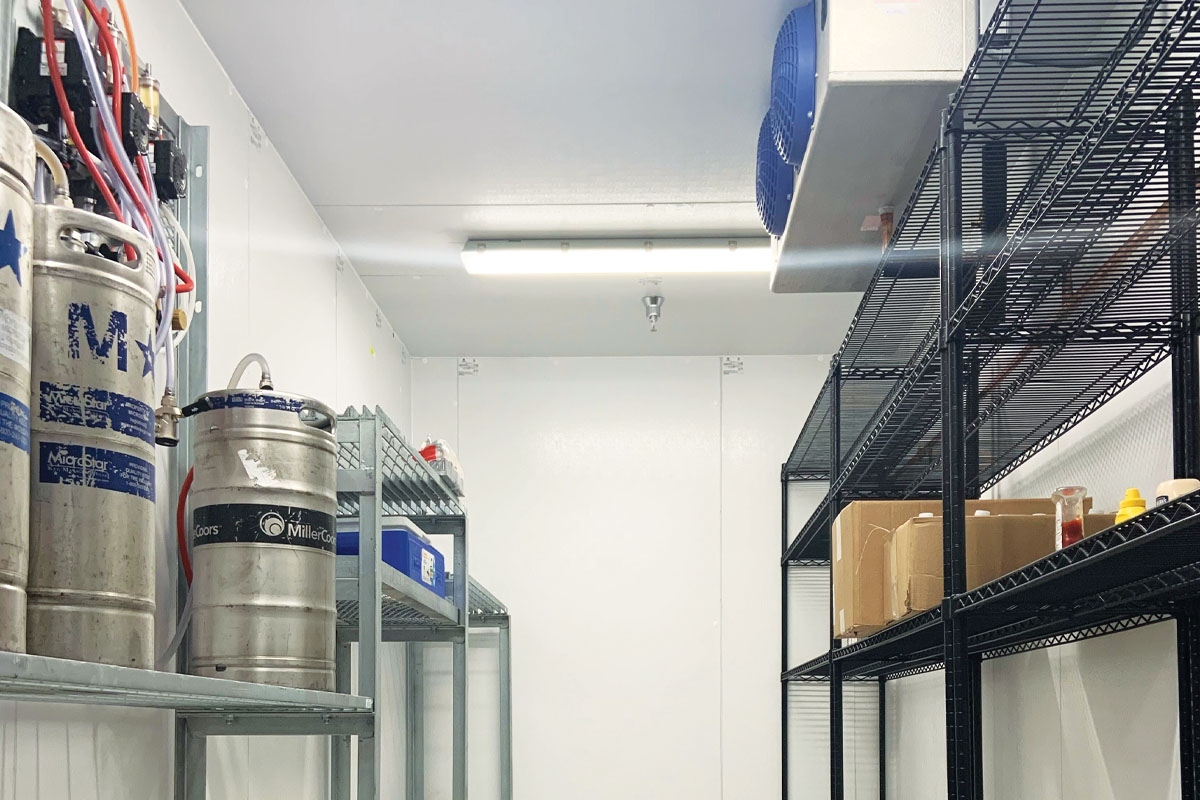 Thermo-Kool
FLOOR SUPPORT
Up to 12,000 lb. per sq. ft.
REFRIGERATION SYSTEM
Electronic and mechanical controls available
OTHER FEATURES
The high-density Durathane panel design provides strength and rigidity in prefabricated panels with no loss of insulation value.
WEBSITE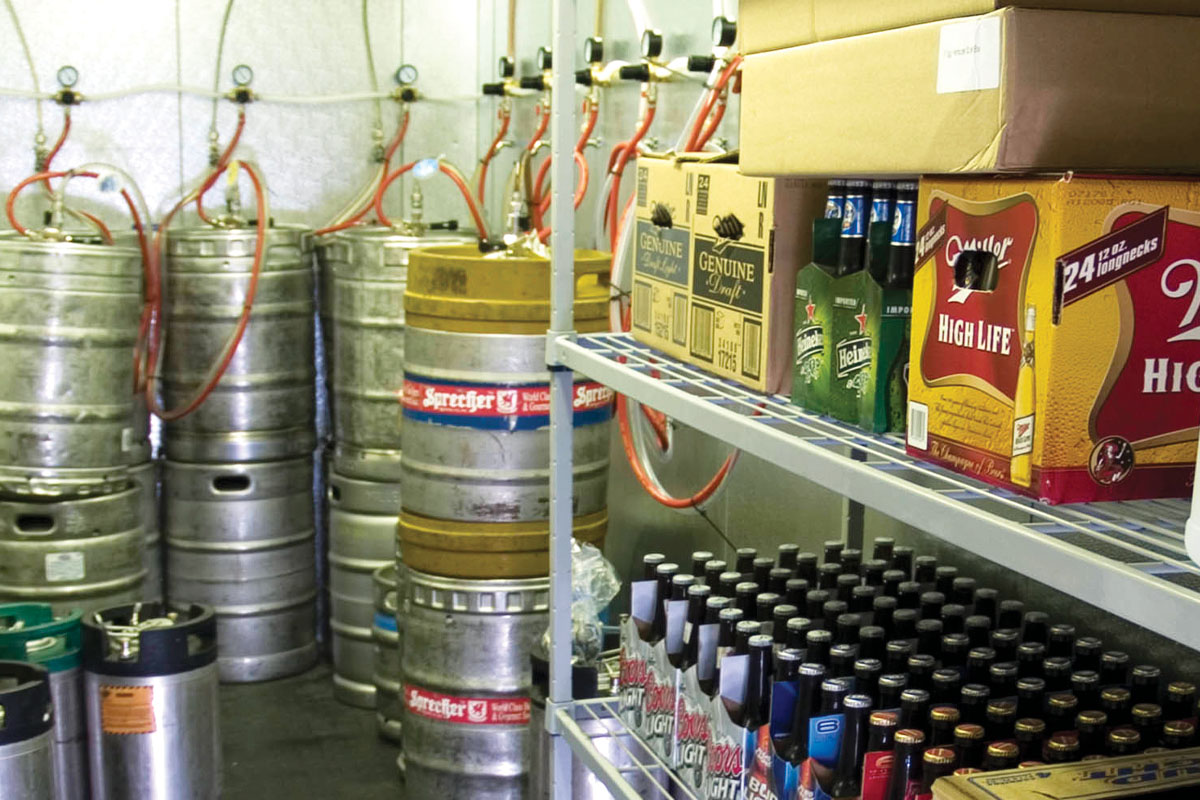 Kolpak
FLOOR SUPPORT
Up to 5,000 lb. per sq. ft.
REFRIGERATION SYSTEM
Electronic and mechanical controls available
OTHER FEATURES
Bracket technology and design offers greater floor strength without the need for plywood underlayment.
WEBSITE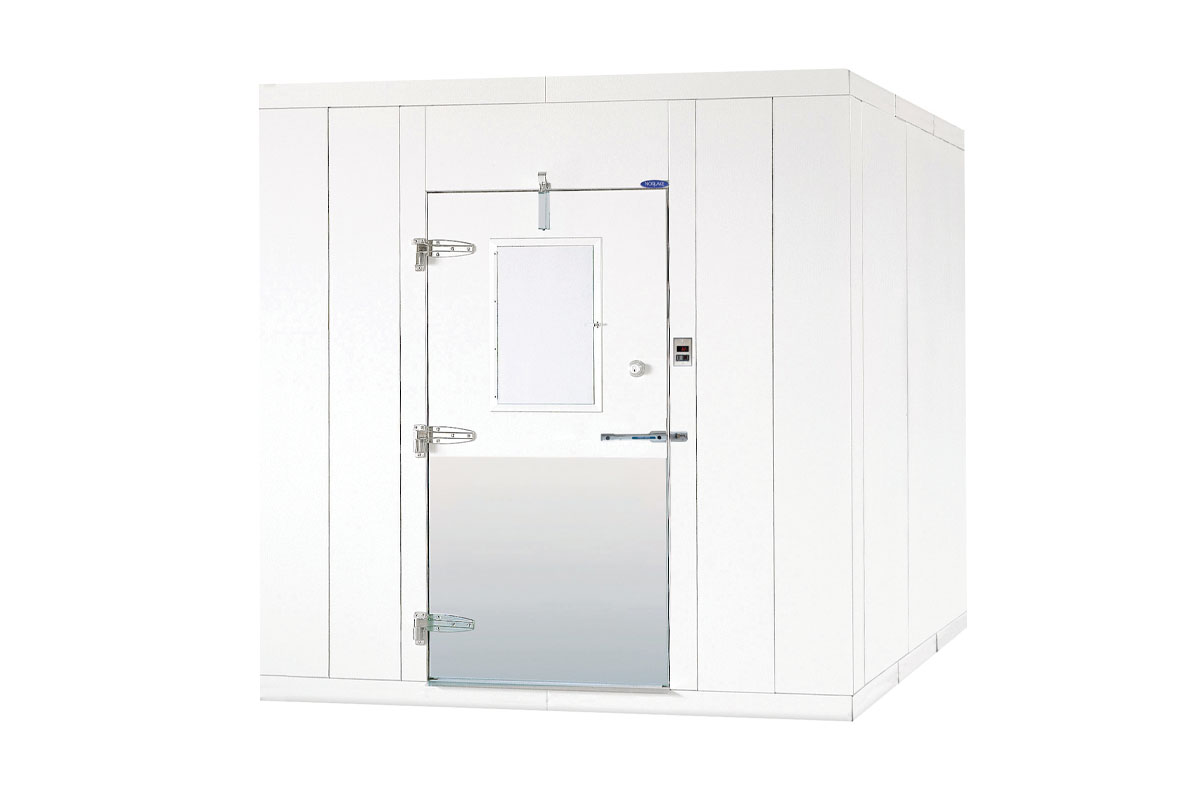 Nor-Lake
MODEL
Fineline Custom Walk-ins
FLOOR SUPPORT
Up to 1,000 lb. per sq. ft.
REFRIGERATION SYSTEM
Electronic and mechanical controls available
OTHER FEATURES
Units come with 18-month parts-and-labor and 15-year panel warranty.
WEBSITE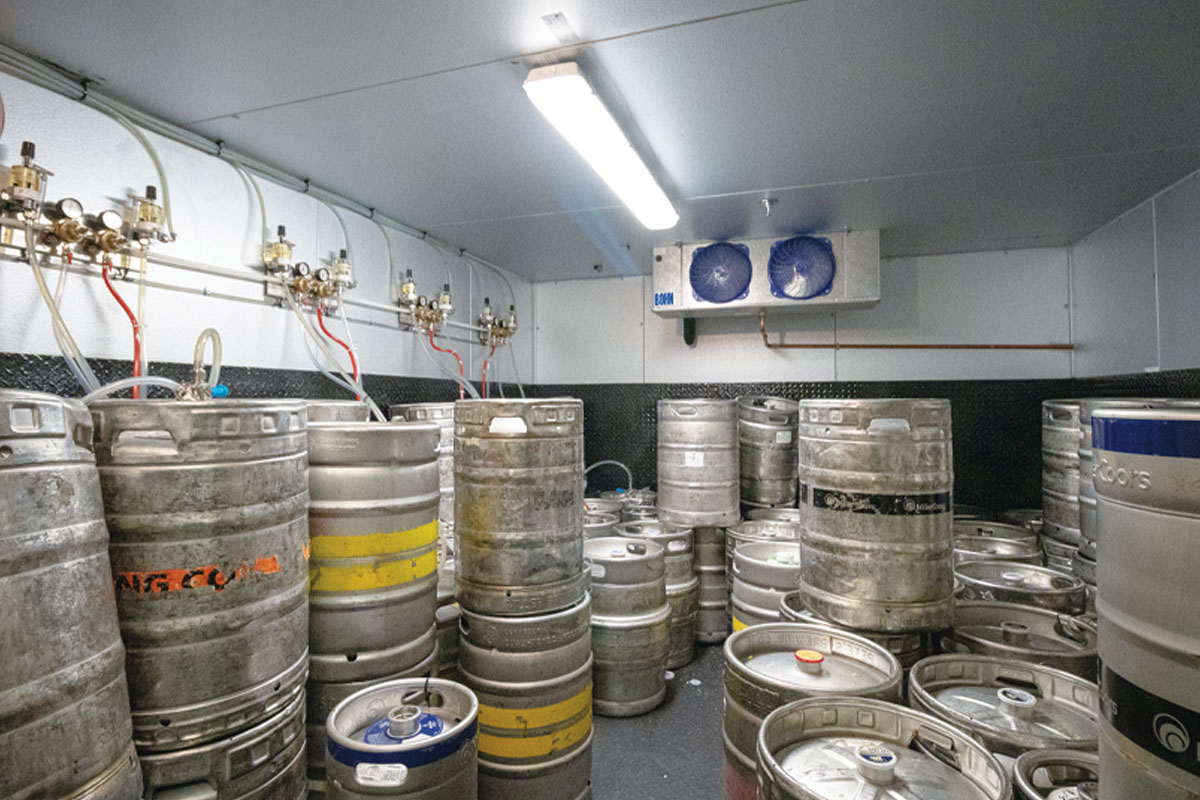 KPS Global
FLOOR SUPPORT
Up to 5,000 lb. per sq. ft.
REFRIGERATION SYSTEM
Electronic controls
OTHER FEATURES
KPS Global custom designs and installs coolers that are robust in construction and provide years of reliable performance.
WEBSITE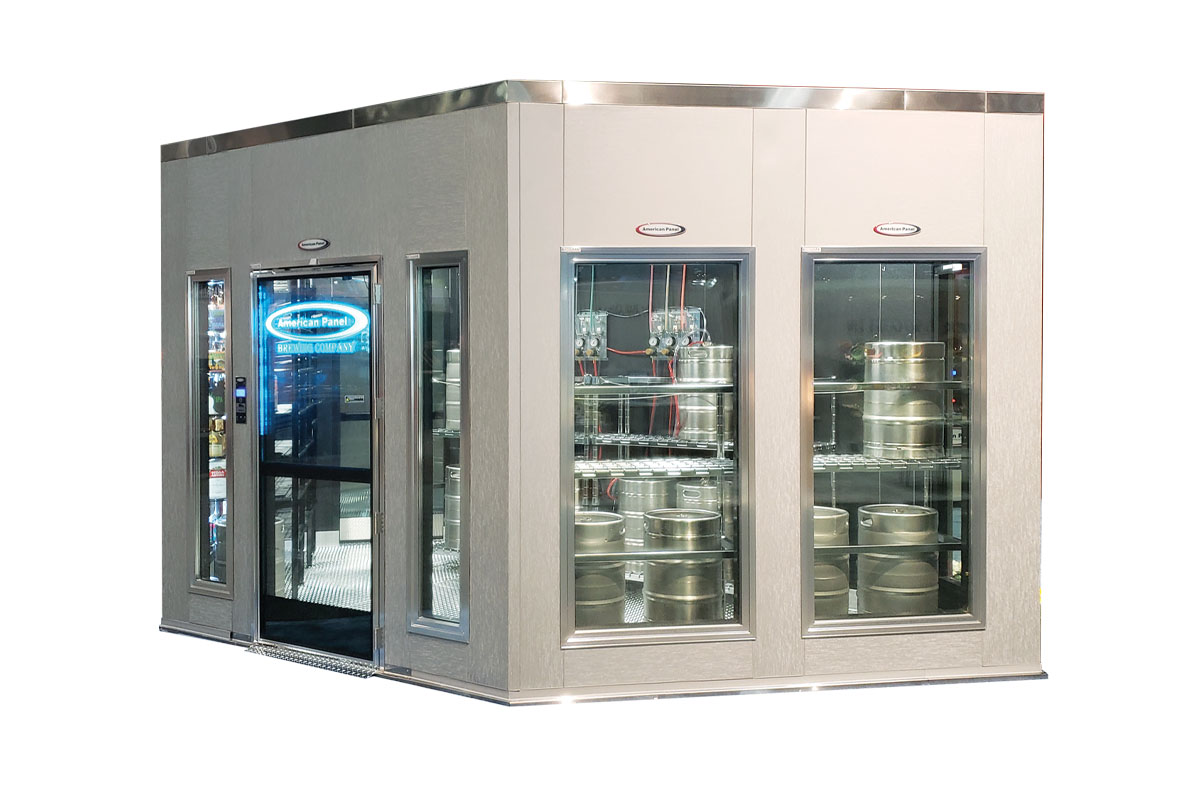 American Panel
FLOOR SUPPORT
Up to 15,000 lb. per sq. ft.
REFRIGERATION SYSTEM
Electronic controls
OTHER FEATURES
American Panel custom builds all walk-ins to customer specifications.
WEBSITE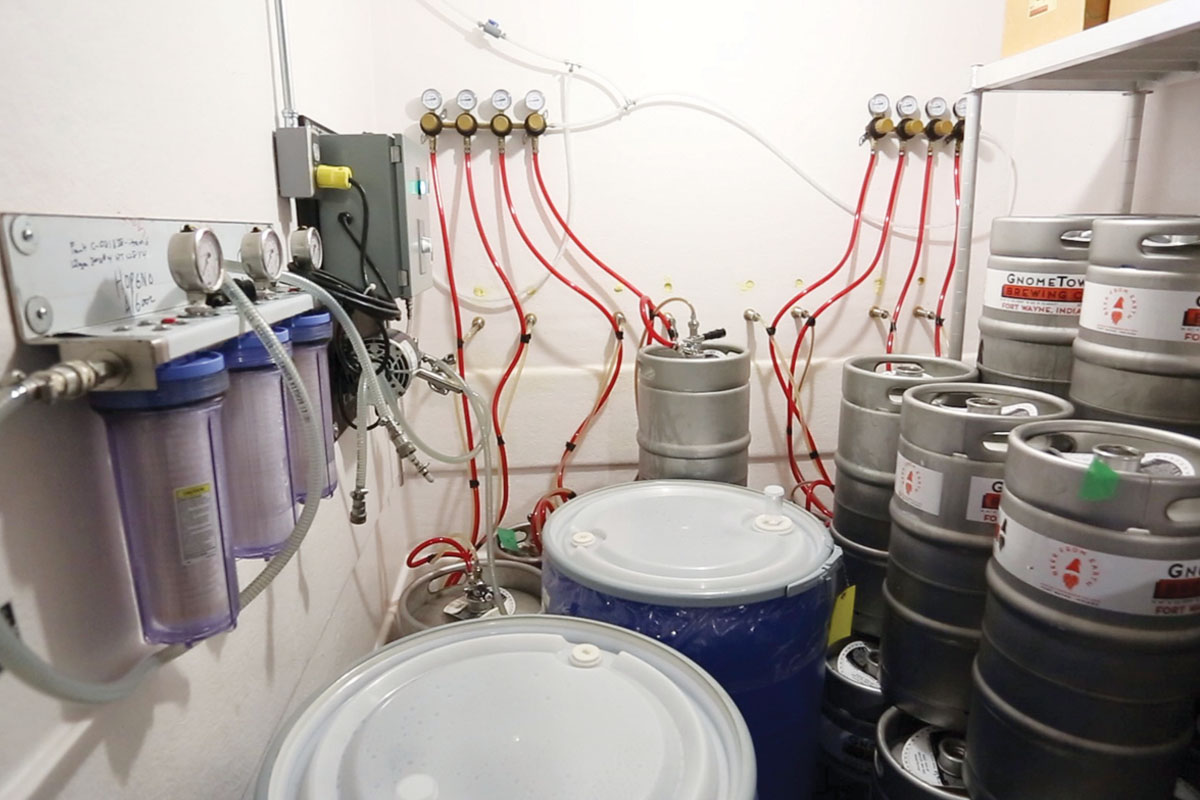 Polar King
FLOOR SUPPORT
Up to 5,000 lb. per sq. ft.
REFRIGERATION SYSTEM
Electronic and mechanical controls available
OTHER FEATURES
Polar King offers complete customization of walk-ins.
WEBSITE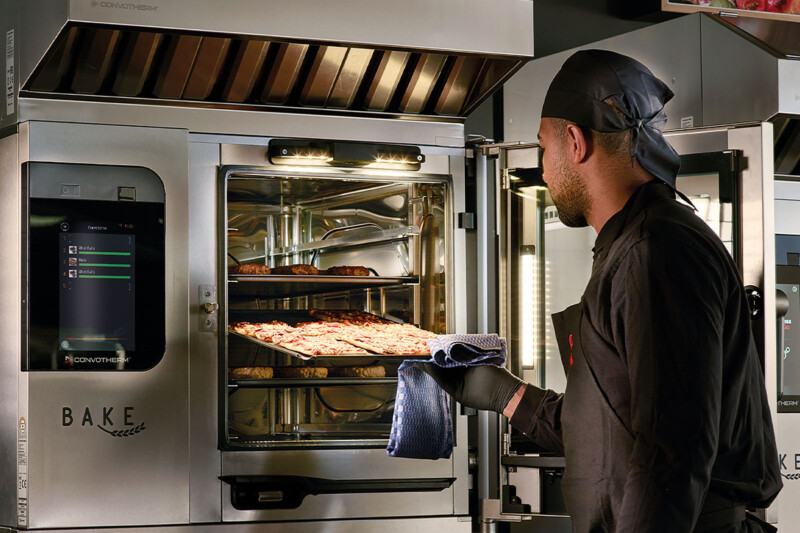 Combi Ovens
Today's combi ovens are smarter and more energy efficient, reducing the need for skilled labor and cutting utility costs.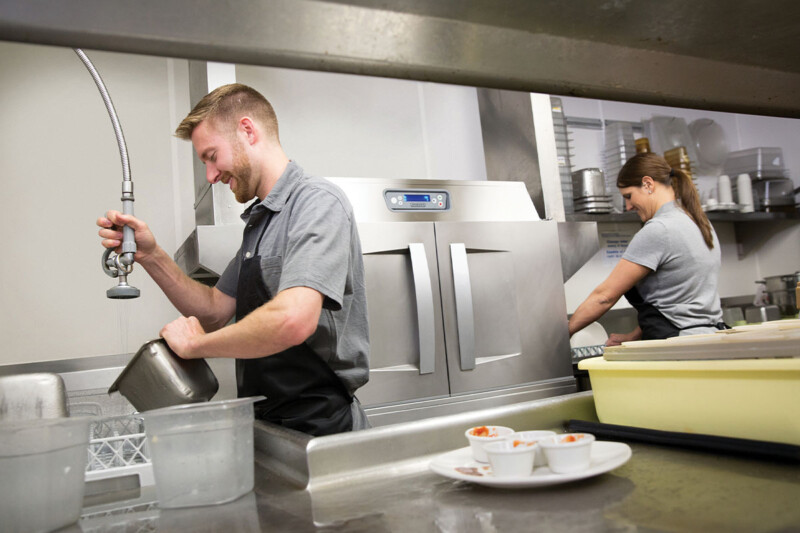 Equipment Comparisons
Forget steamy dishrooms; some of the newest rack conveyors improve environmental comfort and reduce overhead costs.