Today's watering holes seek efficient, labor-saving equipment while mixing up menu item aesthetics.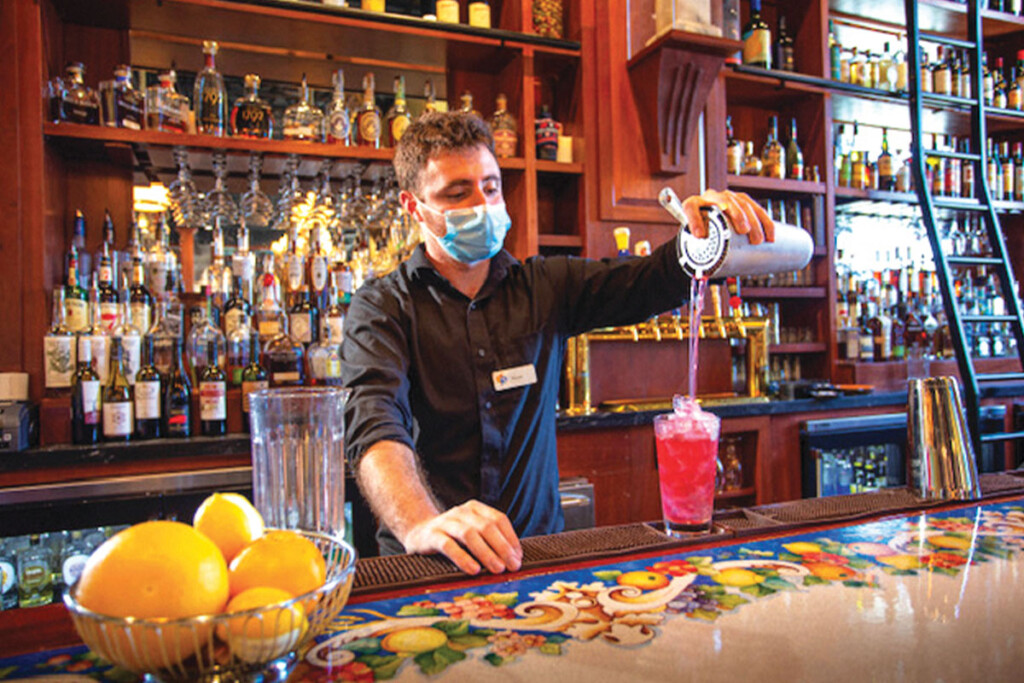 Today's bar patrons expect it all: a safe and comfortable environment, immersive drinking experiences and high-end beverage offerings. Delivering those amidst labor, supply chain and safety constraints has operators feeling squeezed.
"I feel thankful that we're still around, first and foremost, but I'm no less stressed because of it," says Billy Helmkamp, owner of Chicago cocktail bar The Whistler. "Health and safety issues have been pushed to the forefront, so it's about trying to maintain a level of excellence in these shifting times."
The pandemic fundamentally altered many areas of life, but experts say bars aren't one of them. In fact, it has reinforced bars' primary function: to be places where people gather and indulge.
"How that experience gets delivered maybe is a little more tech-forward, but at the end of the day, you're going there to sit down, have a drink and maybe a bite with a friend, to socialize," says David Henkes, senior principal at industry analytics firm Technomic. "I don't think that will change nearly as much as perhaps was theorized back in the early days of the pandemic."
THE GROWTH FORECAST
Bars were hard-hit by the pandemic, with Technomic reporting that consumer spending at bars fell 51.5% in 2020.
"Even though we're seeing a huge bounce back, it's such a deep hole. There's still a ways to go," Henkes says.
Bars have been dealt another tough blow as they're recovering: a tight labor market. It's a concern for all areas of foodservice, but as consumers have come to expect more elaborate craft cocktails, bars need more staff—and better-trained staff—to create them.
"There's public awareness of the craft cocktail being a desirable experience," says Joe Mora, senior project manager for foodservice design firm S2O Consultants. "I have sat in bars with fascination watching bartenders put together these drinks. And it's raised the check average for a lot of operators."
Investing in labor-saving design and technology is attractive to operators right now, but it's critical for bartenders to still interact face-to-face with guests.
TRENDS + INNOVATIONS
» "Zero-step" workstations are in demand as operators seek to meet customers' expectations for labor-intense craft cocktails amid staffing struggles. Efficiency is the name of the game: The less a bartender has to travel to build a cocktail, the faster they can do so, resulting in reduced staffing needs. Consultants say they're being asked to design and even custom fabricate bar workstations that put everything from myriad glassware to refrigerated ingredients to spirits to syrups and bitters within arm's reach.
» More advanced batch cocktail dispensing systems also are a labor-saving measure helping bars quickly dispense signature drinks without compromising quality. Newer machines have agitators that gently stir the batched liquid, ensuring each cocktail is homogeneous, and that purees or juices don't come out of suspension. Multiproduct draft systems that dispense not just beer but wine, batched cocktails and sodas from separate lines (but within the same draft tower) offer efficiency and flexibility to dispense non-beer products.
» Combination glass frosters/sanitizers are a visual cue to drinkers that bartenders are creating each drink with health and safety precautions in place. As a bonus, the frosted glass keeps a cocktail chilled and adds aesthetic intrigue. A bar top device shoots liquid CO2 into an inverted glass, chilling, deodorizing and sanitizing the glass in one step.
» Some high-end bar operators are requesting custom-fabricated underbars. Ken Schwartz, president of SSA Foodservice Design and Consulting, is working on an elliptical-shaped Ritz-Carlton bar with a fabricated, one-piece underbar that looks tidier and more sophisticated to guests who can see behind it: "We don't want to see legs and bars and segments caulked together. We'd like to see it be a seamless piece of furniture."
---
THE STATS
51.9%: Bars' anticipated 2021 year-end nominal growth, as compared to 2020.1
19.5%: Bars' forecasted nominal growth in 2022.1
32%: The anticipated growth of bartending jobs from 2020 (when there were 492,300 jobs) to 2030.2
Technomic forecasting, per David Henkes
Bureau of Labor Statistics, U.S. Department of Labor, Occupational Outlook Handbook, Bartenders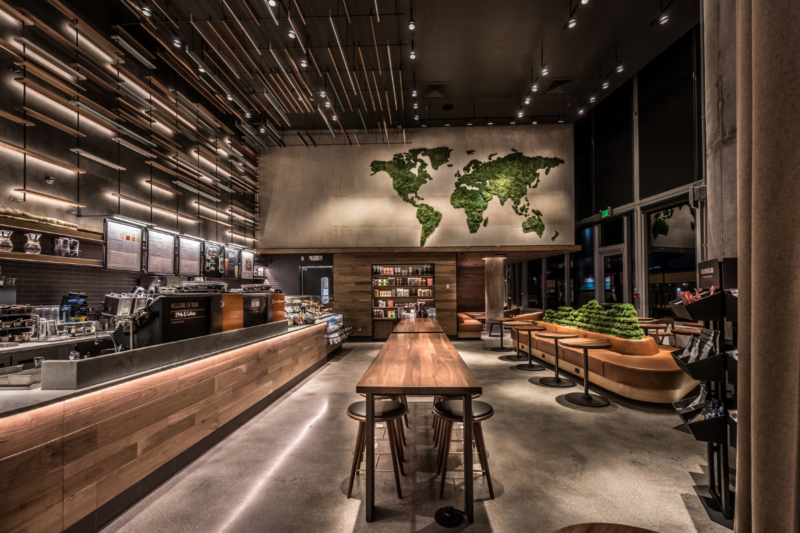 Company News
Globally, the chain is more than a quarter of the way to its sustainable design goal.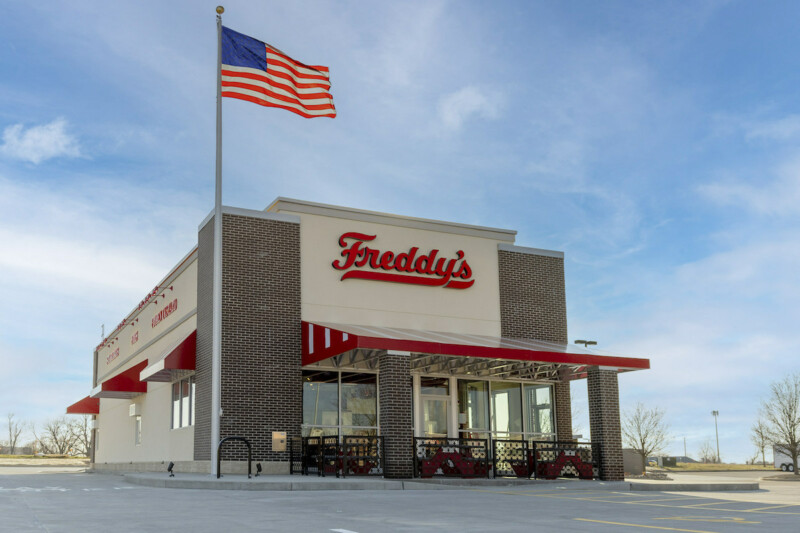 Design Trends
Design tweaks, plus hot- and cold-side equipment additions, meld to make operations run smoothly at the prototypical location in Belleville, Ill.