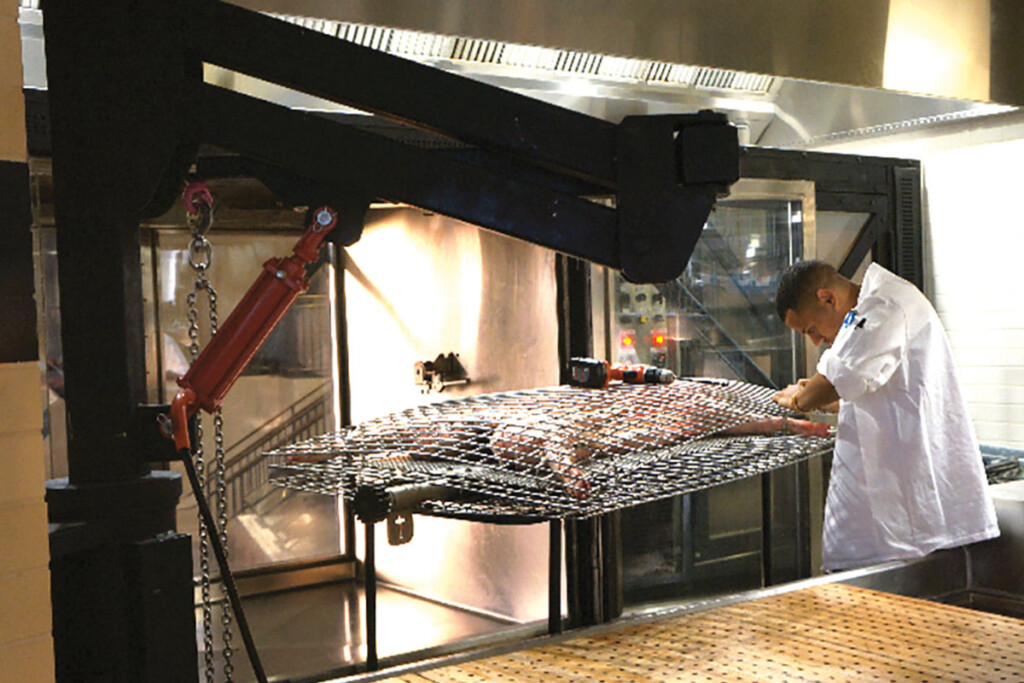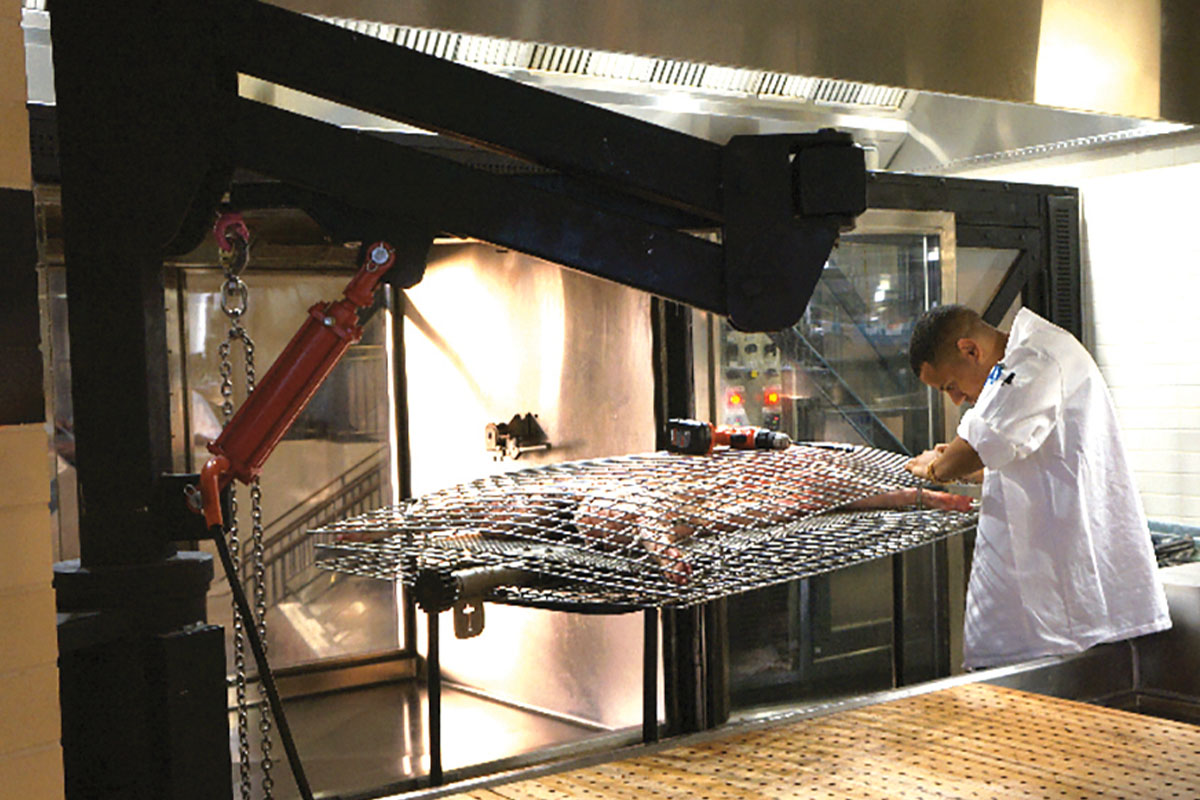 There's a new energy around the full-service dining sector, and it's driven by a willingness to adapt to swift sea changes. 
"Typically we were seeing about 5%-10% of our sales as carryout pre-pandemic," says Bob Bafundo, COO of Wings and Rings. "Since COVID, we've seen weeks and months where we've more than doubled, sometimes even tripled, those numbers, and that has become the norm." 
Restaurant operators are finding new ways to capitalize on diners' willingness to eat outdoors as well. "It's a way to increase seating without increasing costs," says Ken Schwartz, SSA Foodservice Design and Consulting, Tampa, Fla. "You're not investing in construction, not air conditioning it, and usually you're furnishing it at a lower cost. In places that have heaters you can stretch those months out to include most of the year, depending on your location." Operators are getting creative by expanding dining areas out not only to sidewalks but to rooftops and even parking garages.
THE GROWTH FORECAST
According to Black Box Intelligence, the share of full-service sales through off-premise options remained around 20% throughout the last year, compared with just 12% before the pandemic. Included in the full-service category, by BBI's definition, are casual, family, upscale casual and fine dining restaurants. Fine dining has room to grow, though, as Datassential says 87% of such operators offer carryout, compared to 96% each for midscale and casual segments. 
Further, according to IBISWorld Market Research, positive growth in per capita income between 2017-2022 has led to a larger full-service marketshare.
TRENDS + INNOVATIONS
» Adding dining space outdoors also brings additional workload to the kitchen. Thus, some operations are building outdoor kitchens. "For areas where you don't have the ability to install ductwork and a hood, or local regulations put restrictions on emissions, like our rooftop operations, ventless equipment such as griddles, fryers, convection and combi ovens are a great option," says Brian Cooke, vice president of food and beverage, Driftwood Hospitality Management.
» Refrigerated merchandisers and holding cabinets, both hot and cold, have found their way into more front-of-houses—even in fine dining establishments. "People are looking for ways to maintain the quality of food while keeping it close to the point of delivery," says Bafundo.
» Innovations in paper packaging products, such as grease-resistant barriers, help to-go orders keep their quality. Paper also has an environmentally friendly advantage over Styrofoam. "We changed over to all-paper boxes and wraps," Bafundo says. "It's worth the investment if a significant portion of your business is carryout."
» Supply chain issues have led to long lead times for many types of equipment. To get around that, Schwartz moved to using more custom fabricated equipment in his restaurant designs, from prep tables to one-of-a-kind showpieces, because he can get it faster. "With one client we're creating an indoor/outdoor barbecue unit which is not just functional, it adds a sense of theater to the operation," he says.
» The future envisioned in "The Jetsons" has become a reality for some full-service operators. "We recently piloted a robotics program in our Crestview Hills, [Ky.], location that was originally brought in to help ease the challenges we've faced in staffing," says Bafundo. The robot uses artificial intelligence, machine learning, computer vision and data analytics to prepare Wings and Rings' menu items, allowing staff to move to other areas of the operation, like guest services. Bafundo continues, "An added benefit was the product quality and consistency. I feel it's given us a peek into the future of the restaurant business, and our entire team has fully embraced it."
---
THE STATS
$190.51B
Revenue of full-service single location U.S. restaurants in 20221
176,061
Number of full-service single location establishments in the U.S. in 20221
0.7%
Average annual revenue growth1
10.8%
Anticipated revenue growth in 2022 over previous year1
          1. IBISWorld Market Research Report, June 2022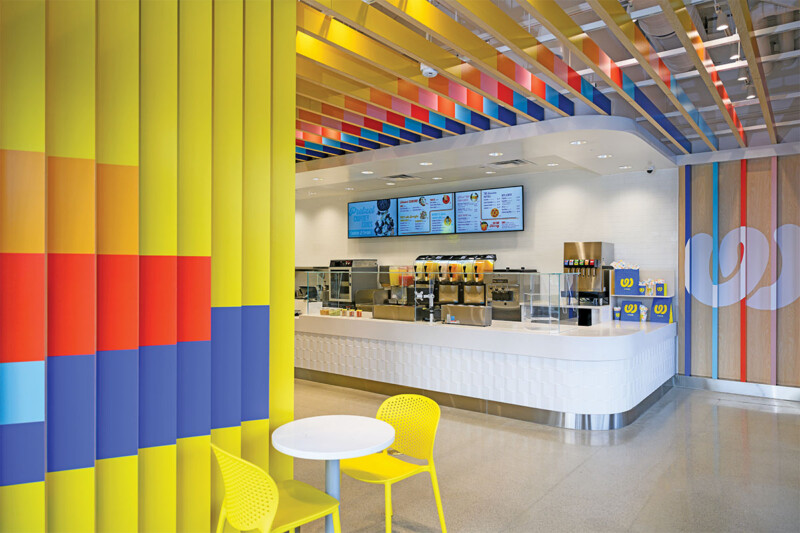 Kitchen Design
Wetzel's Pretzels, the multiunit bakery of shopping mall fame, now offers its soft pretzels and more at street-side through its latest concept.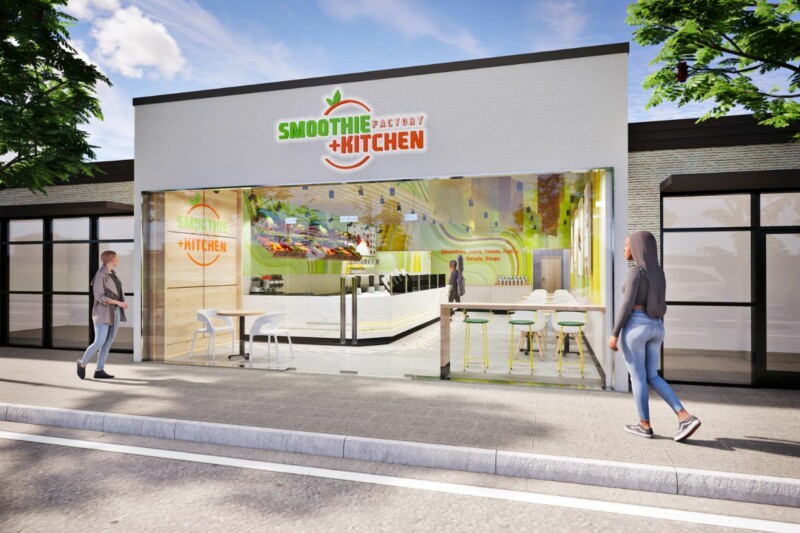 Design Trends
Originally a juice bar concept, the brand will lean on this equipment to offer guests grilled "folds," toast options and salads.