Frozen Beverage Dispensers Deliver Drinks for All
Frozen beverage dispensers continue to deliver menu favorites, but new models also can provide health-centric or alcoholic items.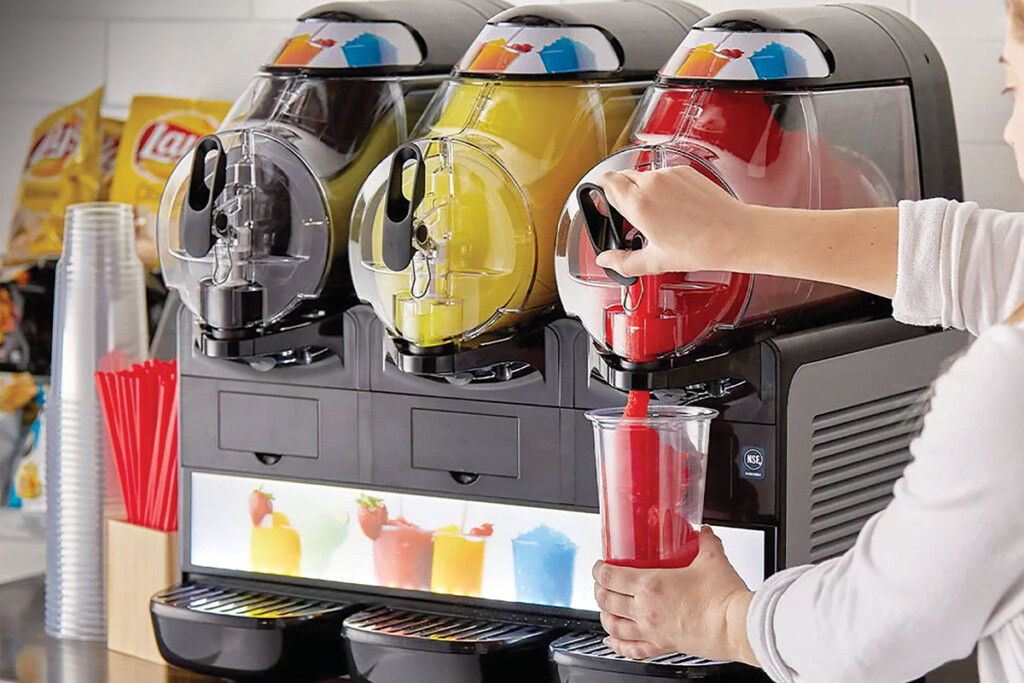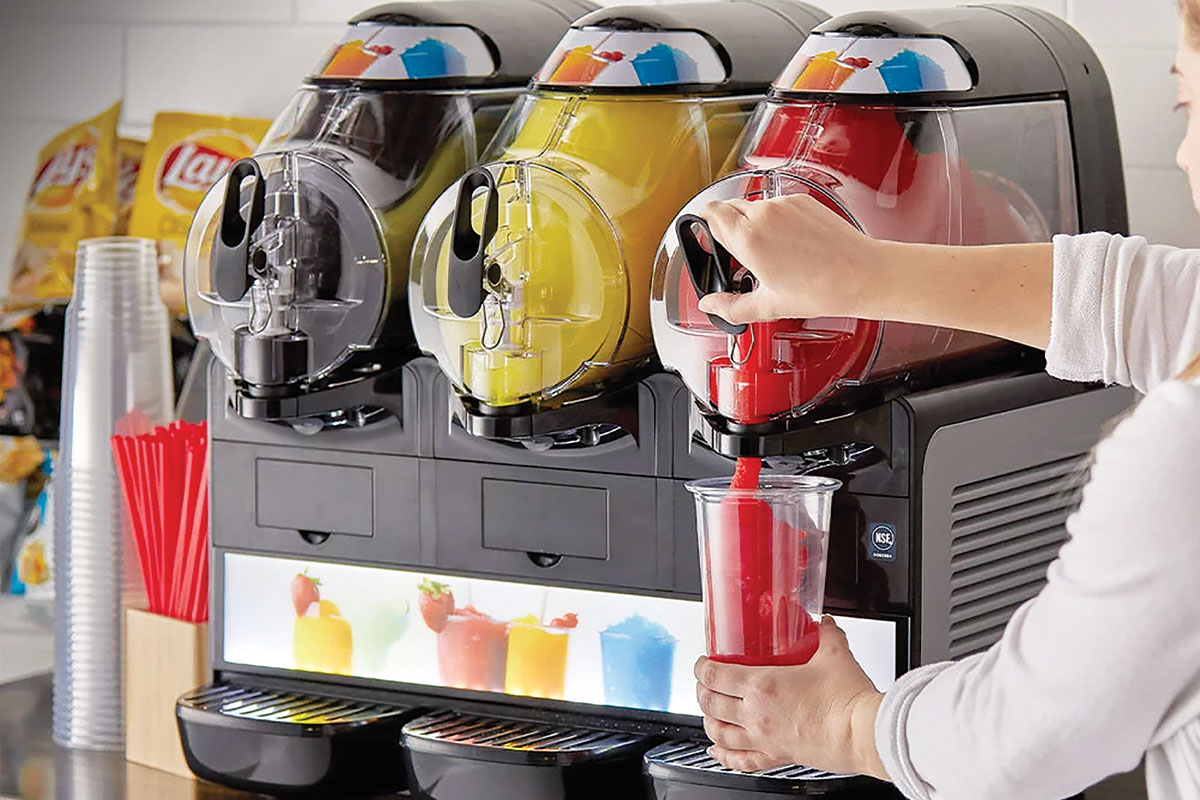 Many frozen beverage dispensers produce traditional, bright-color slushies but some of the latest models accommodate different menu offerings, from fruit smoothies to frozen iced coffees to frozen beer slushies.
"One of the biggest trends we're seeing in the category today is a real push toward the health-conscious market," says one manufacturer of the dispensers. As products made with ingredients such as fruits and vegetables, kombucha, wheatgrass and "nutraceuticals" gain in popularity, many manufacturers can advise operators on how best to adjust the settings on their current machines to accommodate different menu items. "Our engineering team also has enhanced our equipment, working with the sensors and torque to improve our products [to accommodate these menu ingredients] going forward," she continues.
Alcoholic beverages are trending too, and at least one manufacturer has introduced a model that dispenses frozen craft beer and cocktail slushies. A total of 35% of customers (including 53% of millennials) are more likely to choose a restaurant if it offers the option of alcoholic beverages with a to-go order, according to the National Restaurant Association 2021 State of the Restaurant Industry Report.
Even as the product offerings expand, one thing remains the same—frozen beverages bring a high profit margin. Operators can see a profit of anywhere from 65%-75% depending on the mix that's used and the price point the market will allow.
Here's a glimpse of what else is new with frozen beverage dispensers and how to make the right choice for your operation.
IMPROVING THE CUSTOMER EXPERIENCE
The frozen beverage category has always had a large market in self-serve applications, such as convenience stores and fast-food restaurants, and most machines feature durable dispensing handles for longevity in high-traffic areas and ADA-compliant accessibility. One of the newer introductions to the category takes the customer experience a step further with a touch-screen interface that provides an engaging, hands-on approach. The manufacturer designed the machine with the ability to blend different consistencies of ice, all the way from refreshers to frozen products. Customers get to choose from an initial offering of eight different categories including refreshers, smoothies and shakes, and from there, choose a flavor. For example, if they choose a smoothie, they will have the option of mango banana or mixed berry.
This dispenser also offers a blend-in-cup format, which leads to improved consistency from customer to customer, as well as zero waste. The dispenser pours and mixes ingredients in the cup, eliminating the possibility of human error in measuring out ingredients and waste of product left in the bowl.
On the full-serve side, the frozen beverage dispenser providing craft beer and cocktail slushies could help meet the demand from customers for Instagram-worthy menu items. The standard unit connects directly to beer kegs, and you can easily serve cocktail slushies by connecting the optional cocktail kit.
MAKING THE RIGHT CHOICE
When it comes to deciding which type of frozen beverage dispenser is right for your operation, there are two important homework questions: What are your peak production needs, and what type of product or recipe will you serve?
Barrel size: Called hoppers, barrels or bowls, each manufacturer offers slightly different sizes. Choose from 3 gal., 4 or 7 qt., or 6 or 10 liters, to name a few. It's important to know how much product you will sell to appropriately size a container. Too small and you won't have enough product frozen and ready to go during peak times; too big and the product will get beat up in the barrel because it's not getting enough draws.
Number of barrels: Manufacturers offer anywhere from one to four barrels. Start by figuring out what flavors you want to offer. If you're looking to offer a wide variety of smoothies and coffees, you might choose multiple one- or two-barrel machines rather than one with four barrels. Multiple machines allow the flexibility to merchandise fruit smoothies as an alternative near the fountain beverages and a second machine serving frozen coffee at the coffee area. You also can allow for expansion by choosing a three- or four-barrel machine but turning off one of the barrels until you're ready to use it.
Type of product: Will you be serving dairy, carbonated or alcoholic beverages? If you're planning to have a dairy-based smoothie in the mix, look for a machine that is NSF certified for dairy. Carbonated options (like Mtn Dew Slurpees) take a specialized machine with mix lines and CO2 tanks. And for alcoholic beverages, remember you'll need to install the equipment behind the counter for full-serve.
In addition to knowing your customer preferences and traffic patterns, understanding your employees and labor needs is another key factor in choosing the right frozen beverage dispenser. Autofill machines have a level sensor in the hopper to automatically dispense more product at a certain level, taking the guesswork out of keeping the equipment filled. Some operators prefer the manual fill option, which allows greater control over the mixing. The same pertains when choosing between manual and digital controls. Manual machines cost less up front, but digital controls can make the machine more user-friendly.
No matter what type of product you plan to sell, make sure to include all operating costs when comparing one machine to the next. "One of the biggest mistakes we see is people making a decision based solely on the cost of the equipment purchase price," says one manufacturer. "When specifying a new frozen beverage dispenser, it's important to keep in mind the price of the entire program, which includes the product and the labor to clean and maintain it. All of that affects the price of the program."
Refrigerants: A Look to the Future
Many states have passed some sort of legislation banning the use of high fluorocarbon refrigerants in commercial cooling units in favor of products with a lower global warming potential. While this currently mostly affects HVAC units and commercial refrigerators and freezers, manufacturers of frozen beverage dispensers are looking to the future and working to phase out HFCs. While the change is a few years down the road, and equipment in use will most likely be grandfathered in, it's something to keep in mind when purchasing new equipment intended to last a few years. Look for refrigerants such as R449a or R452a rather than the high HFC R404a.
Make a Drink
Frozen beverage dispensers can help expand your menu offerings. Here are the latest models.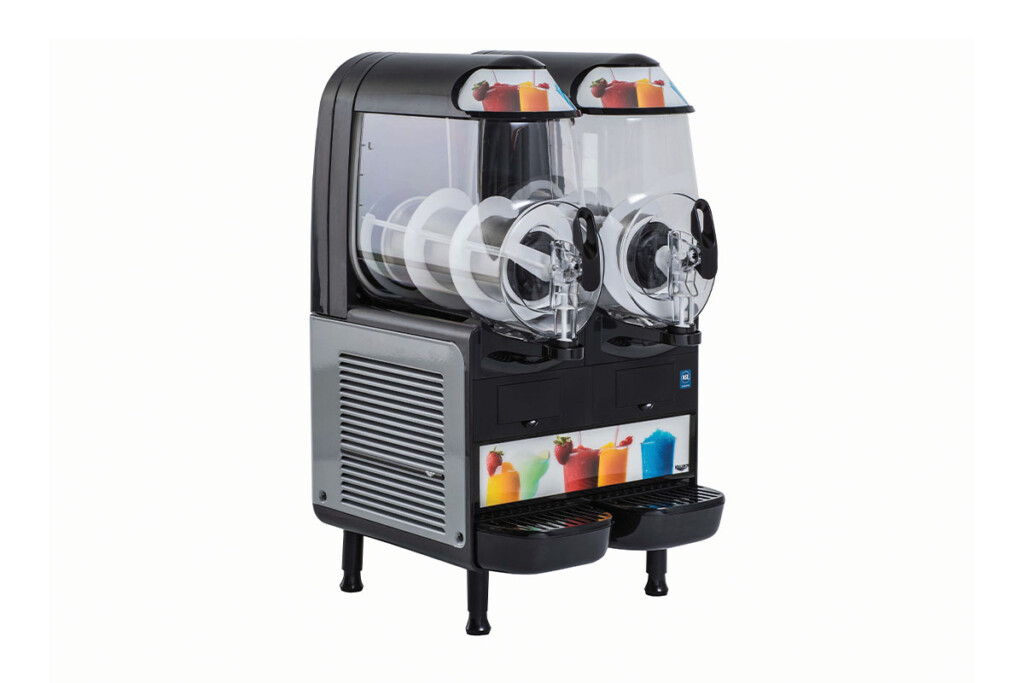 Vollrath
Model
Frozen Beverage/Granita Countertop Dispenser
Product
Slushies, milk-based smoothies, granitas and frozen cocktails
Capacity
Ranges from one 6-liter bowl to three 10-liter bowls
Website
vollrath.com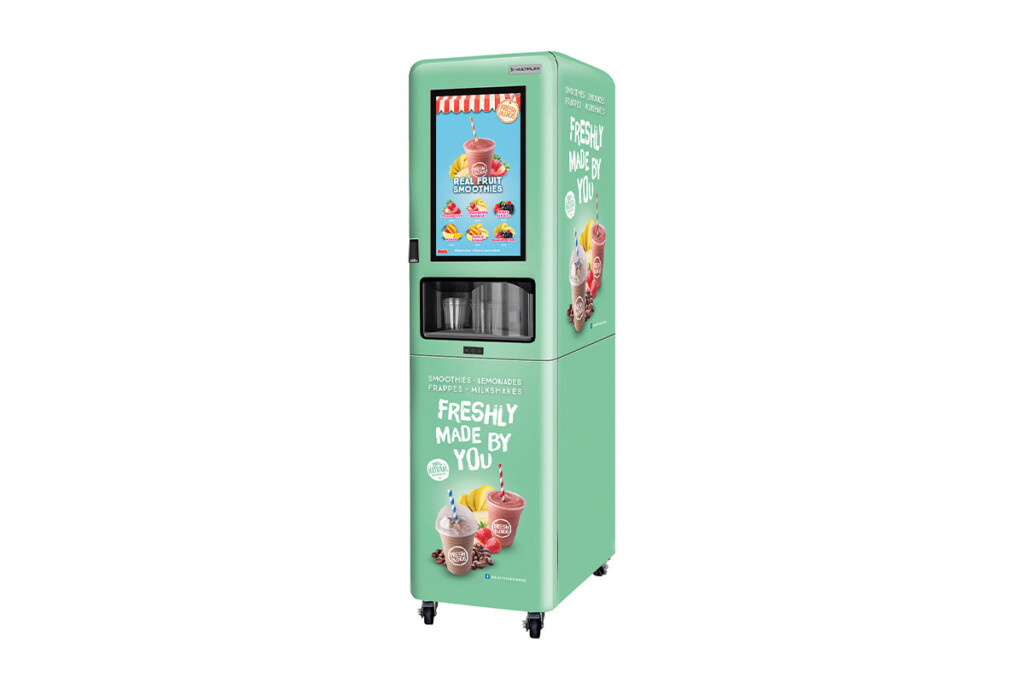 Multiplex
Model
FreshBlender
Product
Smoothies, lemonades, frappes and milkshakes
Capacity
Eight 2-gal. storage bags
Website
multiplexbeverage.com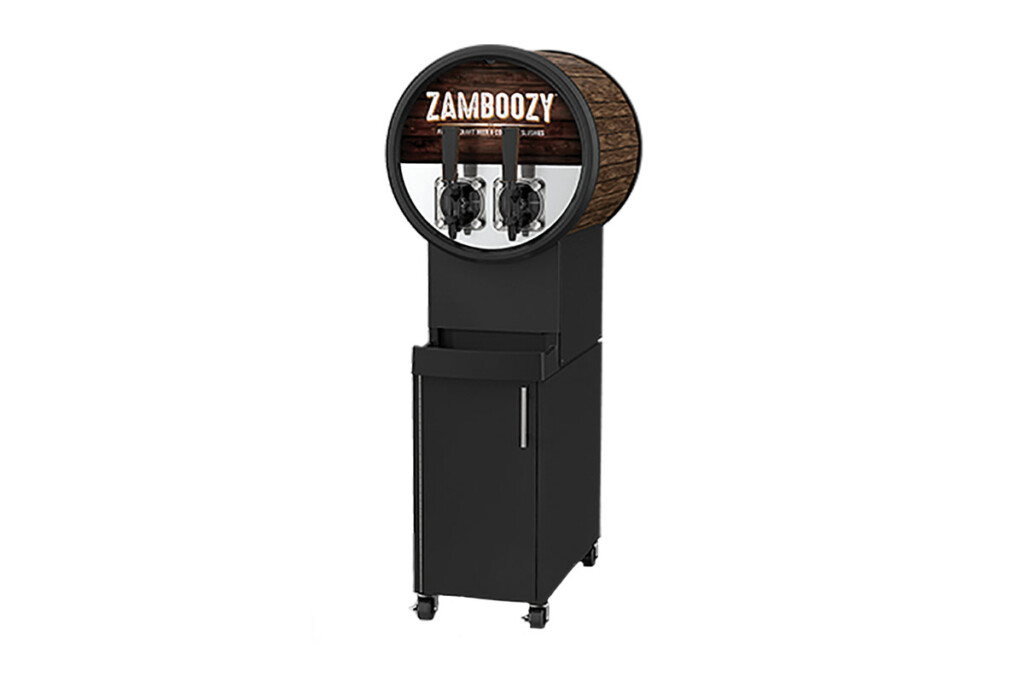 Taylor
Model
C300FAB
Product
Craft beer slushies and cocktail slushies
Capacity
Two 7-qt. barrels
Website
taylor-company.com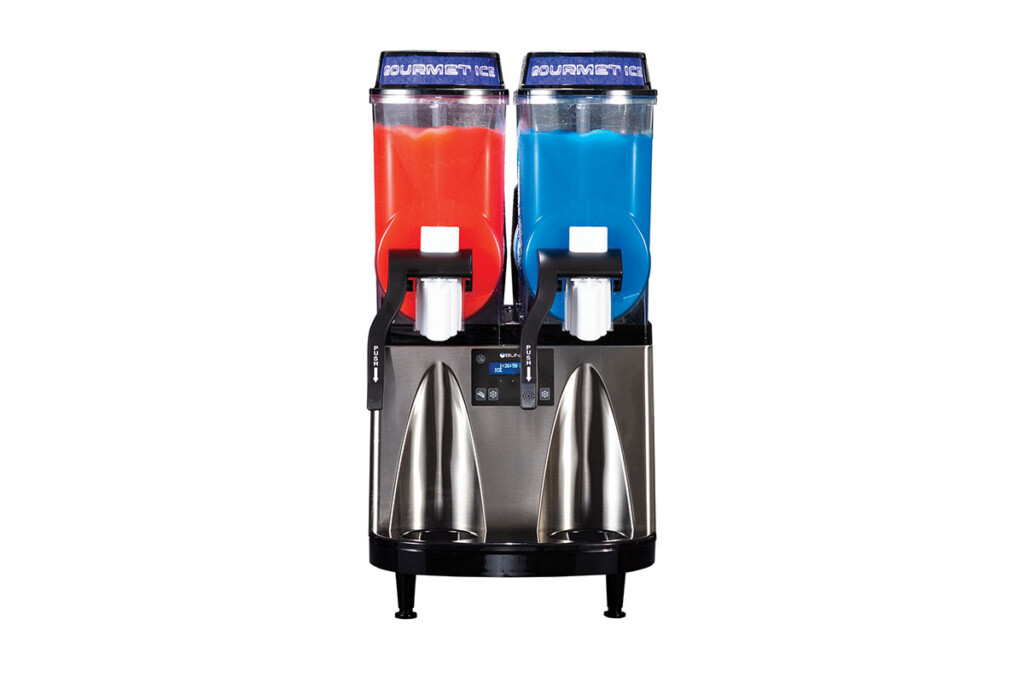 Bunn
Model
Ultra-2 Series
Product
Frozen juices, frozen lemonades, frozen teas and frozen iced coffees
Capacity
Two 3-gal. barrels
Website
commercial.bunn.com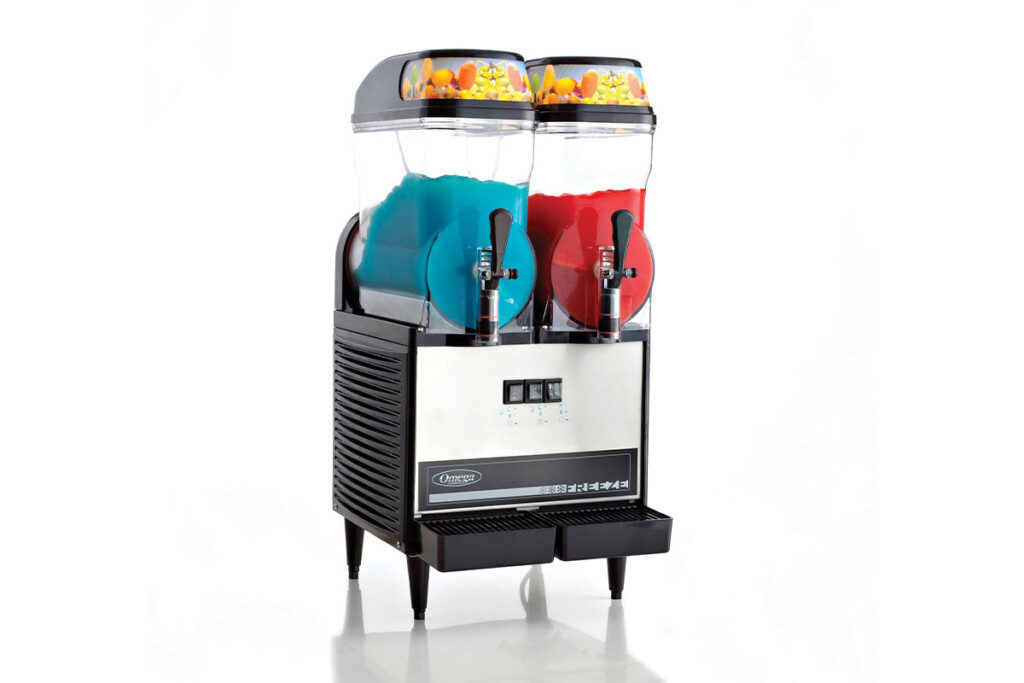 OMEGA
Model
OFS20
Product
Granita and frozen beverages
Capacity
Two 3-gal. bowls
Website
omegajuicers.com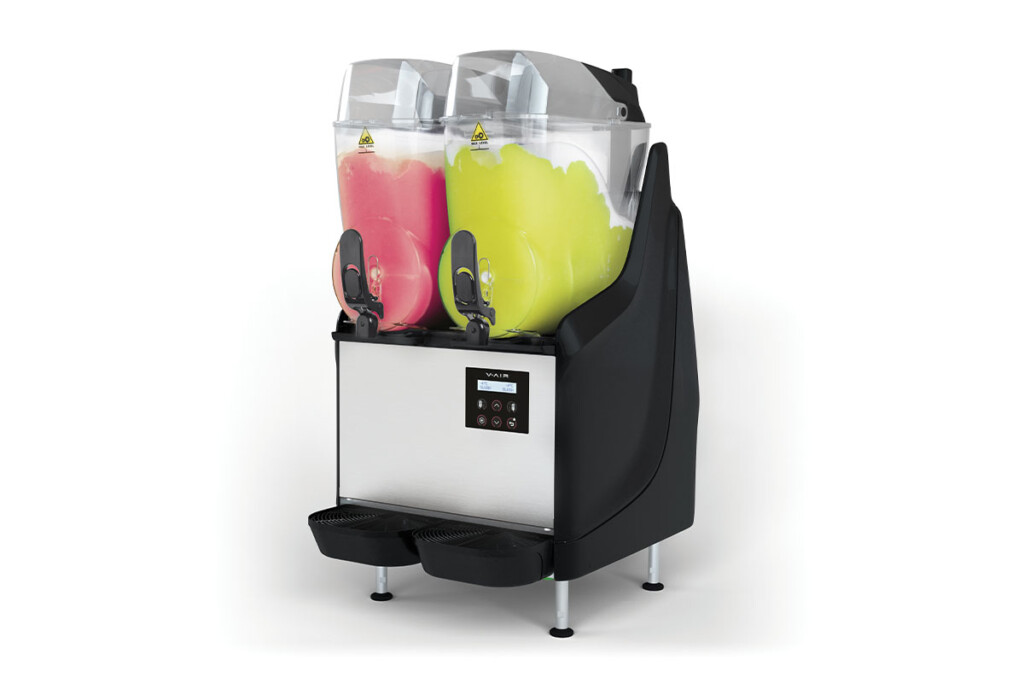 Carpigiani
Model
V-Air 2
Product
Traditional frozen beverages, along with dairy-based or alcohol-based frozen beverages
Capacity
Two 3 1/5-gal. barrels
Website
carpigiani.com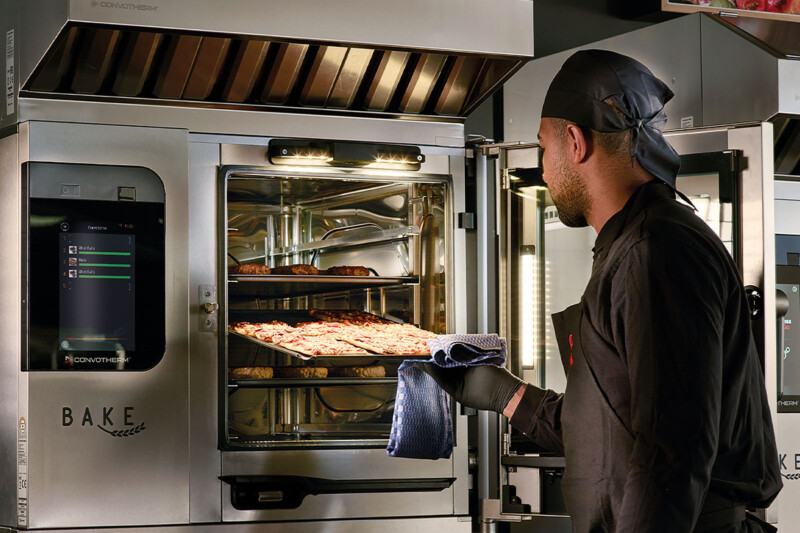 Combi Ovens
Today's combi ovens are smarter and more energy efficient, reducing the need for skilled labor and cutting utility costs.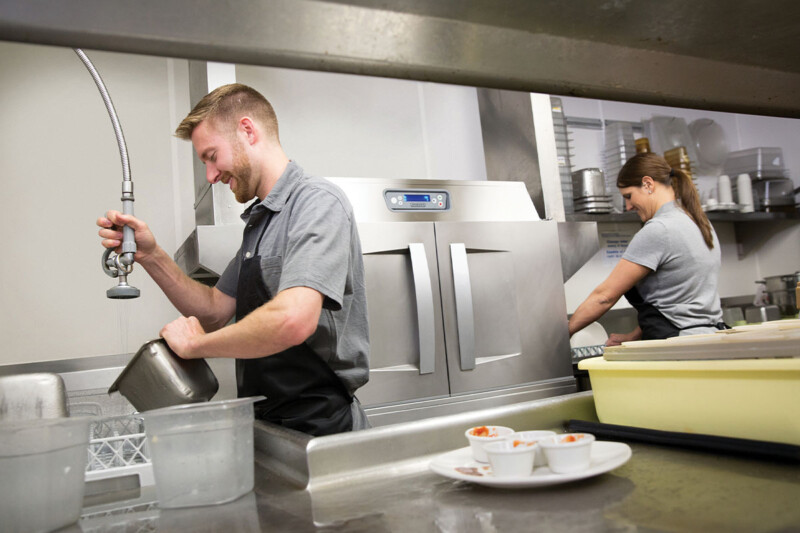 Equipment Comparisons
Forget steamy dishrooms; some of the newest rack conveyors improve environmental comfort and reduce overhead costs.