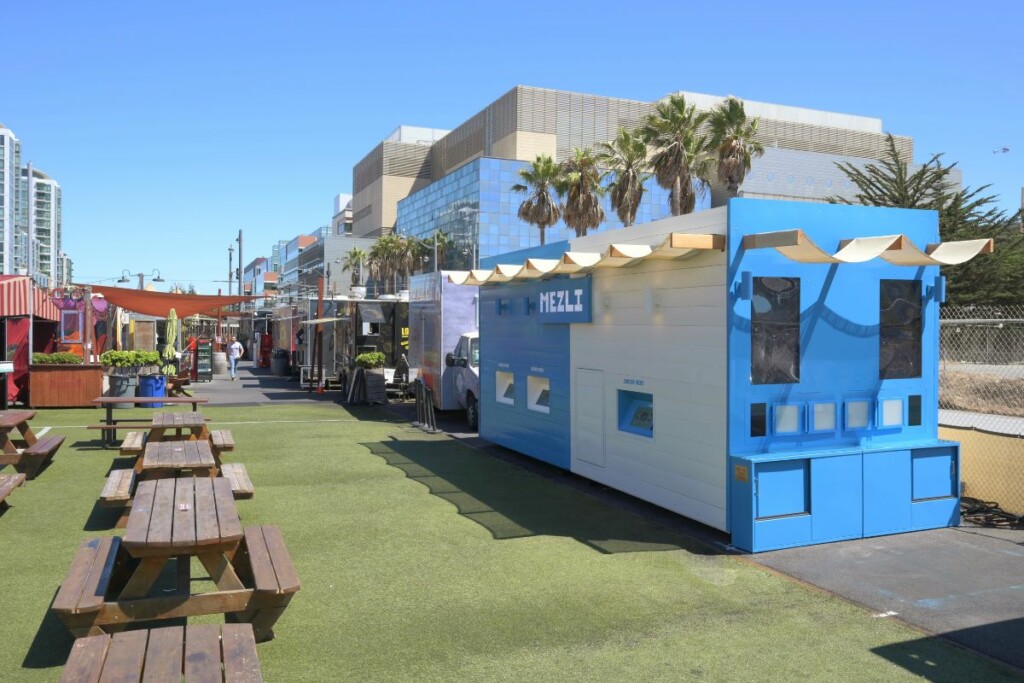 A fully autonomous robotic concept is set to open on Sunday at San Francisco's Spark Social SF food truck park.
Dubbed Mezli, the concept offers hot Mediterranean grain bowls without requiring any human intervention. Customers can place their orders at the location, which has no on-site workers, via touchscreens, and the meals and drinks are prepared by a robotic chef. Once ready, the items are sent to food lockers where customers can retrieve them.
Using a fully automated approach, the brand's founders, Stanford engineers Alex Kolchinski, Alex Gruebele and Max Perham, say Mezli's grain bowls, sides and drinks can be offered at lower price points than similar fast-casual concepts.
Following the launch of the concept at Spark Social SF, Mezli plans to expand to other California locations before expanding nationwide. Because the concept is smaller and cheaper to build than traditional fast-casual restaurants, Mezli can be deployed in a wider range of locations with a smaller carbon footprint, according to the brand.
Other automated concepts also recently have launched that use contactless ordering systems to dish out meals and drinks without requiring human intervention, like the in-house dining concept Brooklyn Dumpling Shop, the robotic pizzeria Capriotti's is adding to its stores and the robotic smoothie kiosk Jamba by Blendid.
Mezli, however, claims to be the first fully autonomous robotic restaurant in the world that serves customizable, made-to-order hot menu items. Previous automated concepts, says the brand, "either achieved partial automation of fresh hot menus but required human involvement in the process or achieved full automation of simpler menus, like rehydrated noodle bowls and made-to-order cold salads."
Mezli has been in the works as a full-time project since January 2021.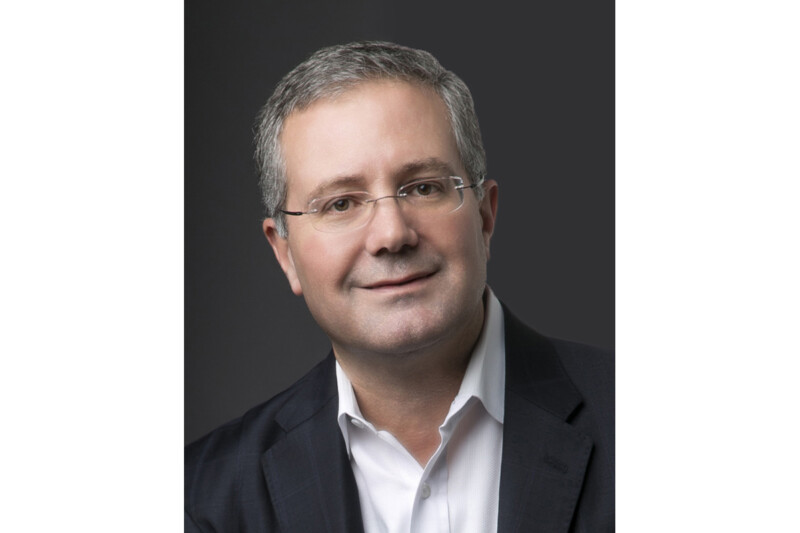 People
From summer to fall, the industry seems busier than ever, but there's lots to look forward to.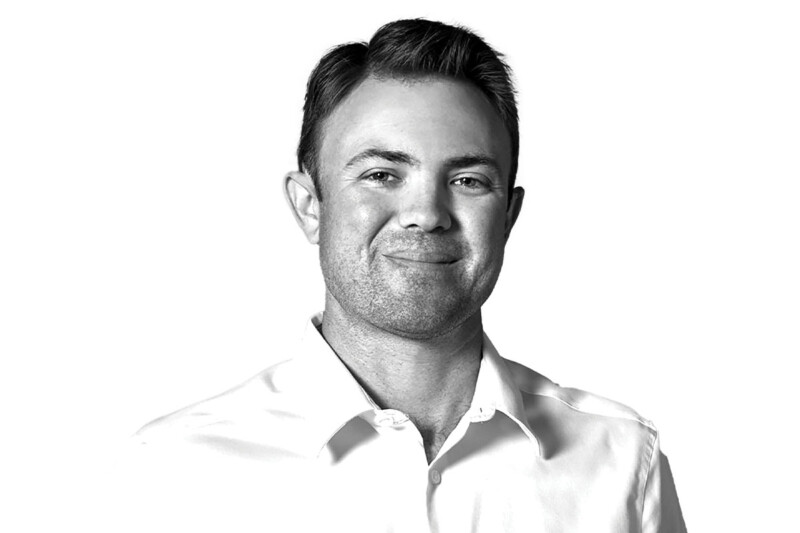 People
The vice president of Florida-based Coastline Cooling shares his business philosophy, thoughts on volunteering and why ice machines are cool.