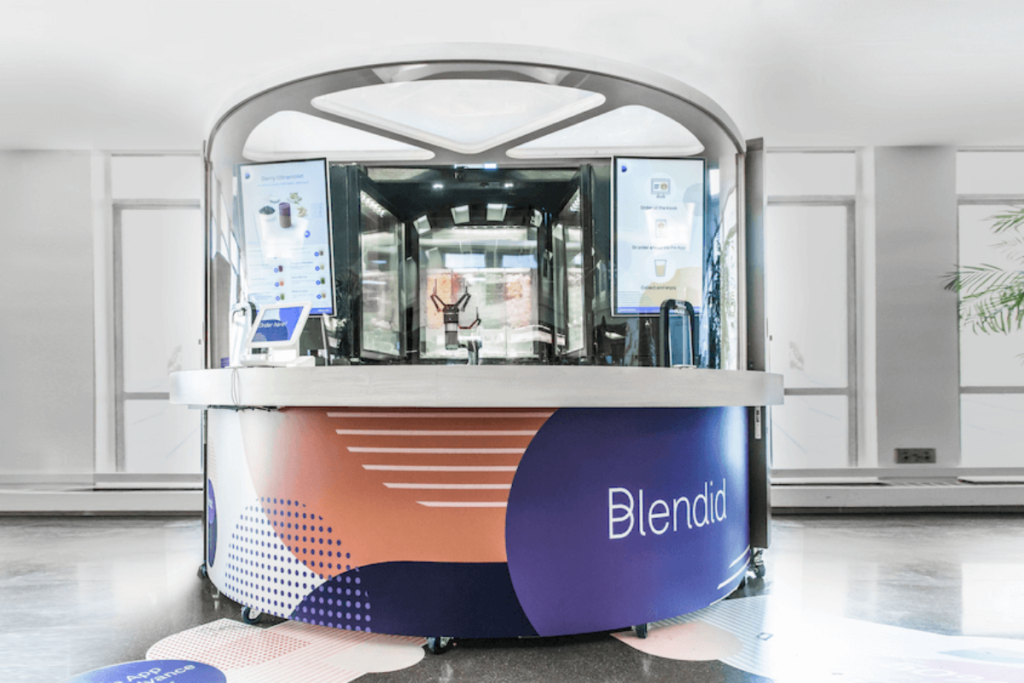 What do you get when you blend robotics, machine learning and artificial intelligence with fresh fruits and juices? A futuristic concept that's already expanding into more markets.
Blendid, an autonomous and contactless robotic kiosk that serves up smoothies, launched in northern California in 2019, and it's now expanding to add locations in southern California and Georgia this year. Both markets will see "a cluster" of openings in venues like malls, airports, hospitals, universities and retail stores, according to a press release.
At the kiosks, customers can order customizable smoothies from a tablet or through their mobile devices and watch robots make their beverages. The Blendid system can serve made-to-order smoothies in under three minutes and make nine orders simultaneously.
Blendid's kiosk includes a robotic arm, blenders, a refrigeration system, and numerous dispensers that store and dispense ingredients including solids (such as fruits and vegetables), liquids (such as coconut water and oat milk) and superfood boosts (including multivitamins and zinc).
The operating system autonomously processes the orders and payment, measures and dispenses precise amounts of customized ingredients and then blends, pours and stores each smoothie until a guest is ready to pick it up.
The idea for the concept began in 2015 when its three co-founders, techies Vipin Jain, Venki Ayalur and Vijay Dodd, wondered how technology could be used to make highly personalized food, something that's time-consuming when prepared in a traditional kitchen.
By leveraging technology, they determined a way to automate the process, "thereby creating efficiencies and enabling accessibility more broadly and at a reasonable price," according to the brand's website. After much experimenting, Blendid powered up in 2019.
Are robots catching on in foodservice? Read more here.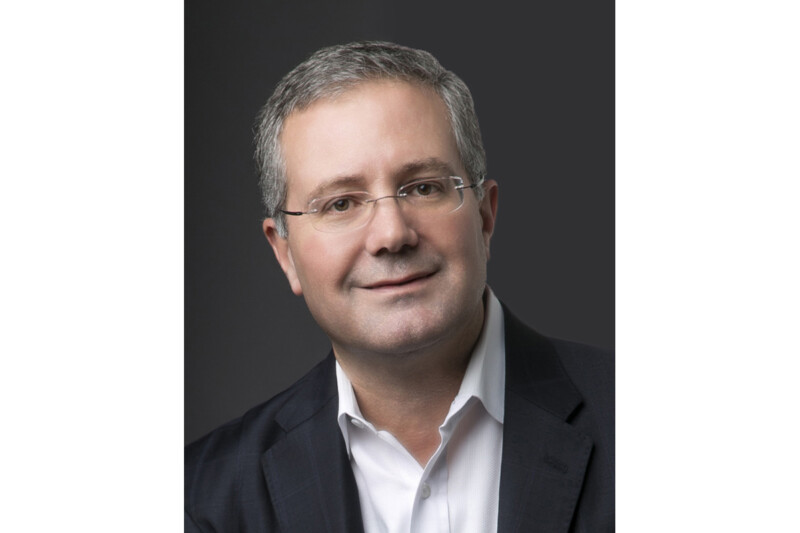 People
From summer to fall, the industry seems busier than ever, but there's lots to look forward to.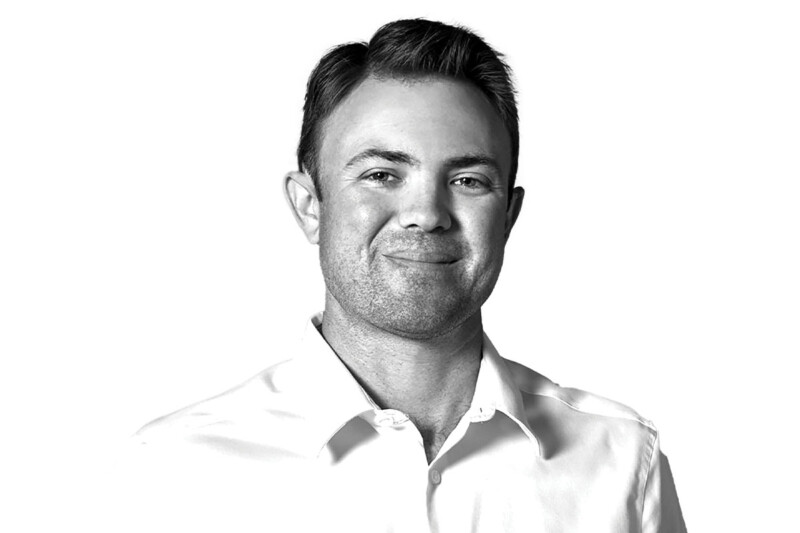 People
The vice president of Florida-based Coastline Cooling shares his business philosophy, thoughts on volunteering and why ice machines are cool.