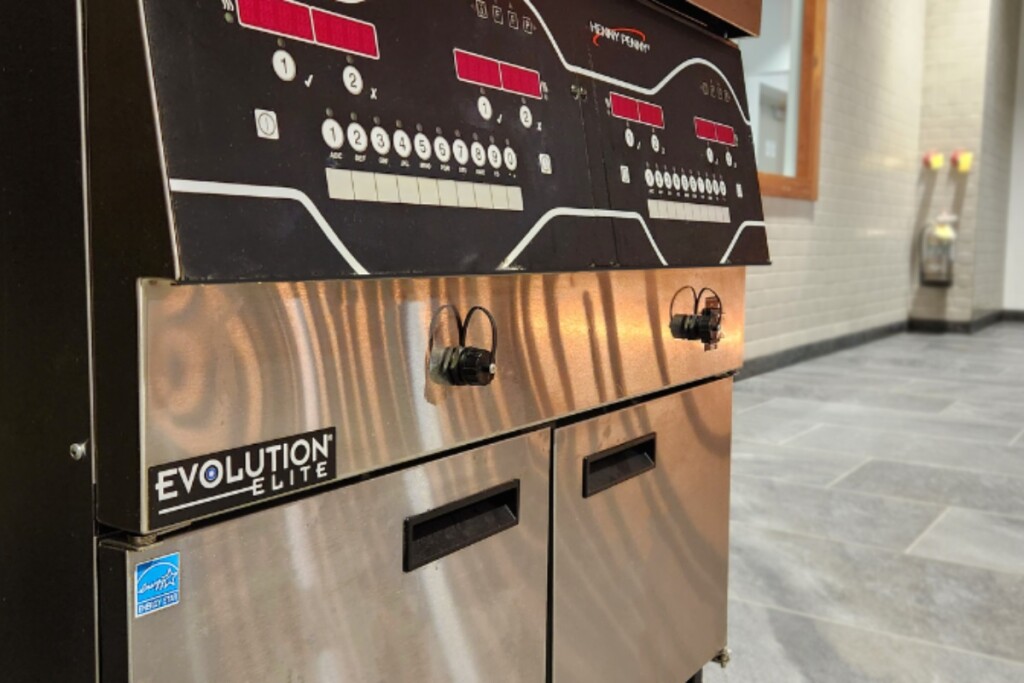 Energy efficiency is all about looking for a way to use less energy to do the same amount of work. It's not just about how much gas or electricity it takes to run an appliance. It's about how that machine operates, what features it offers, and the way it is used.
Consider kitchen equipment from a strictly energy point of view and see how the benefits of an energy efficient operation impact the kitchen and your bottom line:
Frying
Frying is a high-energy cooking function. You're cooking something very cold, often frozen, in a vat of liquid in just a few minutes. The time it takes hot oil to recover its initial temperature,  called recovery, is very important. An efficient fryer will recover temperature well before the end of the cooking cycle.
Other things to consider:
Gas fryers are less efficient than electric fryers but in many locations more practical. However, certain design features make some gas fryers far more efficient than others. Look for high-efficiency tube burners, heat-transfer technology and solid-state ignition.
Pressure fryers are a great way to lower energy and oil costs because they enhance the physics of heat transfer and temperature recovery. At 12 psi in a sealed chamber, food cooks more rapidly at lower temperatures.
Oil volume and vat design are also important in retaining and distributing heat efficiently, especially for low-oil-volume fryers.
Control features like Melt and Idle modes help conserve energy by moderating changes in oil temperature, which is the same reason they help extend oil life.
Holding
Holding is a low-energy function that reduces overall energy use in the kitchen by making high-energy cooking more efficient. Food going into a holding cabinet is already hot and ready to eat – the cabinet's only job is to keep it that way. That's trickier than it sounds and made easier with automatic humidity control.
Basically, the longer you can keep cooked food safe and appetizing, the more flexibility you gain in how much you cook at one time—and when. A cook-hold strategy for fryers and combi ovens makes it possible to cook fuller loads and reduce food waste.
Combi Oven Cooking
Combi ovens reduce the amount of kitchen space devoted to cooking by incorporating steaming, baking, roasting, grilling and smoking into one piece of equipment. What does this achieve energy-wise?
Cooking is now enclosed in a well-insulated chamber, so various grill tops, open flames and steaming pots aren't dumping heat back into the kitchen.
Combi ovens improve heat transfer to food so less energy is needed to sustain an intense high-temperature environment. Food cooks more thoroughly in less time.
The Henny Penny FlexFusion combi take energy savings a step further by generating steam on demand without a boiler. This reduces overall energy use by eliminating the need to heat water in a separate reservoir.
During certain functions, patented heat transfer technology uses hot drain water exiting the unit to heat incoming cold water, further reducing the combi's energy requirements.
For the FlexFusion, cleaning is an energy saver as well. The WaveClean program makes efficient use of the steam/moist heat function across multiple cleaning options. Since it's fully automatic, units can be set to clean overnight when utility rates are typically lower.
The Kitchen
Utilization and timing are additional factors that leverage energy savings. We mentioned how humidity-controlled holding cabinets promote cooking in volume, and that a single combi oven encloses the output of multiple cooking appliances. Here are a few more ways:
Fryers with the ENERGY STAR mark are up to 30% more efficient (14% for electric) than those without. Ovens are around 20% more efficient. (ENERGY STAR does not currently rate pressure fryers or holding cabinets)
Instead of one combi oven sized to meet your peak throughput requirement, consider the idea of two smaller ovens integrated in a single vertical unit, like the Henny Penny Team Combi. From the same footprint you gain the flexibility to vary energy consumption with demand. High-volume pressure fryers can cook full loads of chicken for holding ahead of busy periods and then switch to idle as the kitchen energy budget is directed to French fries and other short-cycle cook-to-order or hard-to-hold items coming out of the open fryer.
Large roasts can be slow-cooked overnight in a combi oven programmed for cook-to-hold. It's a perfect way to take advantage of lower nighttime energy rates while expanding your menu to include items like ribs, barbecue, brisket, and roast beef sandwiches, wraps or bowls.
2023 is here with all its challenges. Make sure an energy-savvy strategy is supporting your kitchen operations. It's good for business, and the environment.
As always, the Henny Penny distributor in your area stands ready to show you hands-on how your kitchens can begin saving energy and lowering the cost of operations. Get in touch today!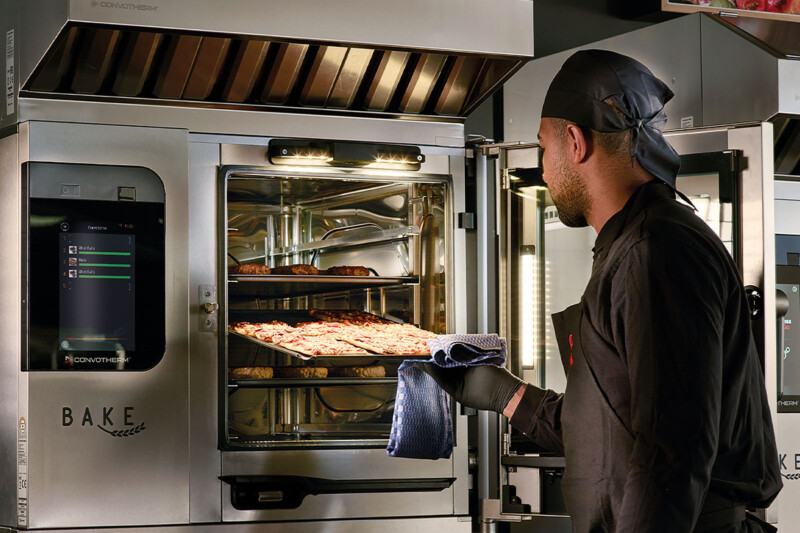 Combi Ovens
Today's combi ovens are smarter and more energy efficient, reducing the need for skilled labor and cutting utility costs.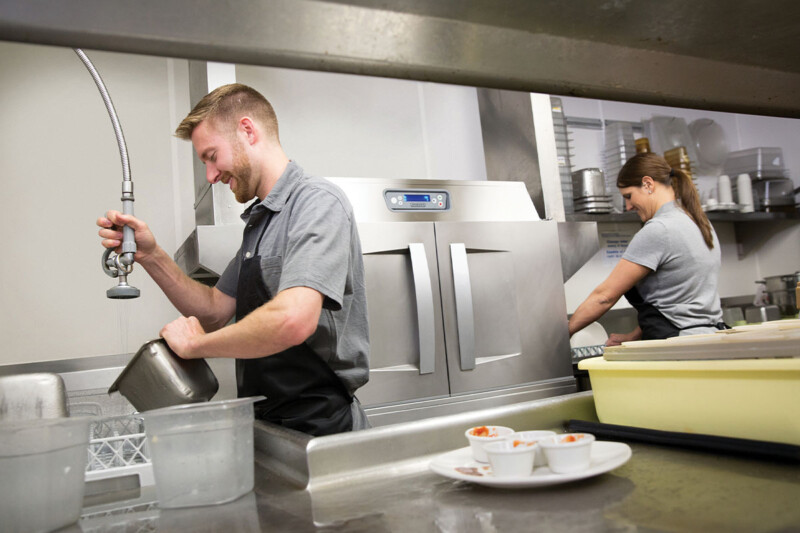 Equipment Comparisons
Forget steamy dishrooms; some of the newest rack conveyors improve environmental comfort and reduce overhead costs.