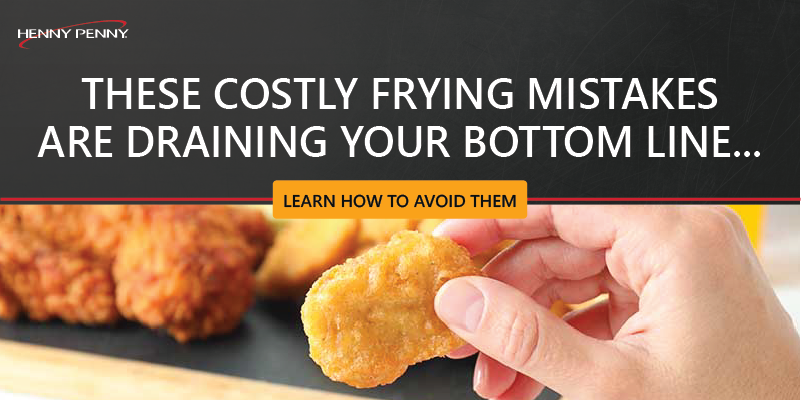 The restaurant industry has had its fair share of challenges in recent years. The pandemic took aim at struggles that owners and operators were already facing: labor shortages and the rising cost of food and oil. Many now need a way to make up for these losses, and prioritizing food quality and consistency is a great place to start.
The new low oil volume F5 open fryer is here for foodservice operators looking to save money on oil and take the worry out of frying.
New and improved features transform back-of-house frying operations and offer a simpler way to focus on what really matters: your guests.
The F5 and Food Quality
When it comes to fried foods, protecting product quality comes down to the quality of your oil. New recipes and seasonings can only go so far, and customers can tell when something tastes "off" with your menu items.
Fresh frying oil means the best tasting food, right? That's actually not true! As oil degrades, it reaches a natural "sweet spot" that produces the optimum color and texture for your products. Maintaining that sweet spot is critical to serving the same quality food your customers have come to expect.
If you take care of your oil, you're consistently going to produce better-tasting food. With features like automatic top-off and idle mode, the F5 has made it easier than ever to do just that.
Automatic Oil Top-Off
In addition to ensuring your commercial fryer is operating at the proper oil level, continuously mixing fresh oil into existing oil in the vat further extends the coveted sweet spot. The F5 monitors oil levels and automatically replenishes oil from a reservoir inside the fryer cabinet, keeping oil in the frying sweet spot longer.
3-Minute Filter Cycle
Frequent filtration is critical to prolonging oil life, but during a lunch or dinner rush, employees can often skip this step to keep up with demand. To promote filter compliance, the F5 completes the entire express filtration process, including bringing the oil back to set temperature, in only 3 minutes. The F5's powerful wash system and new 8-gpm filter pump clears debris more effectively and reduces the risk of clogging. Plus, while one vat is filtering, the others can continue frying.
Load Compensation
More precise cooking temperatures mean safer results for your guests. With load compensation, operators can make sure that products cook correctly even when the incorrect amount of product goes in the fryer. Food cooked at a lower-than-normal oil temperature will require longer-than-normal time to become fully cooked and vice versa. Load compensation does the needed calculation without staff involvement.
Melt and Idle Modes
While frying is technically a high-temperature process, heat actually contributes to the breakdown of oil. These temperature management features help reduce the speed of breakdown. The F5 has both "melt mode" and "idle mode". Melt mode brings oil to proper cooking temperature with pulsing, less shocking heat to protect oil while reaching cook temperature. And idle mode, an optional feature, drops the oil temperature during cooking breaks to preserve oil life.
Filter Settings & Tracking
To help make sure you're getting the most out of your fryer, management can quickly set filter requirements and easily pull data to check in on filtering compliance (number of filter cycles, number of skips, etc.), among other reports. Other available reports on the F5 fryer include individual product cook frequency, oil top-off counts, and disposal tracking.
For now, this information can be pulled from the fryer via USB. But soon this data will be accessible wirelessly via a cloud-based platform.
The F5 and Food Consistency
Proper oil management doesn't stop at achieving great food quality, it also goes a long way toward ensuring consistency. And with unique controls, the F5 makes it easy for staff to provide consistent guest experiences from one shift to the next.
In the past, new crew members could have spent several hours on equipment training. The F5 makes basic fryer operation simple and straightforward with an intuitive, easy-to-use interface, saving valuable time that could be spent elsewhere in the kitchen.
Easy menu programming is also a part of F5's simple, reliable operation that results in food consistency. Along with storing up to 99 customizable cooking times, operators can also add pictures of specific menu items, helping staff select the right program every time. These universally understood graphics improve accessibility for multilingual teams while improving speed and reducing the potential for user error.
When you purchase an F5 fryer, you're not only getting premium equipment, but also the world-class experience and service of the Henny Penny brand. Contact one of our authorized distributor partners to get started today.
Click here to learn the top six mistakes we see when it comes to frying and what to do about them.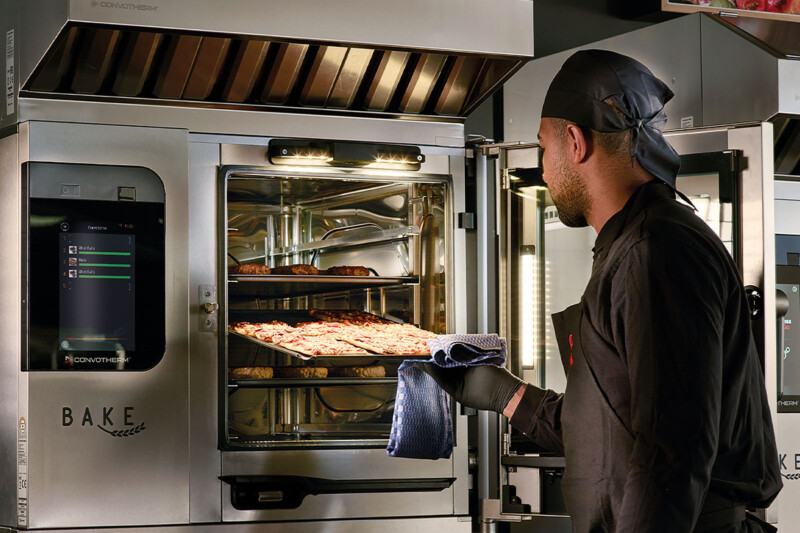 Combi Ovens
Today's combi ovens are smarter and more energy efficient, reducing the need for skilled labor and cutting utility costs.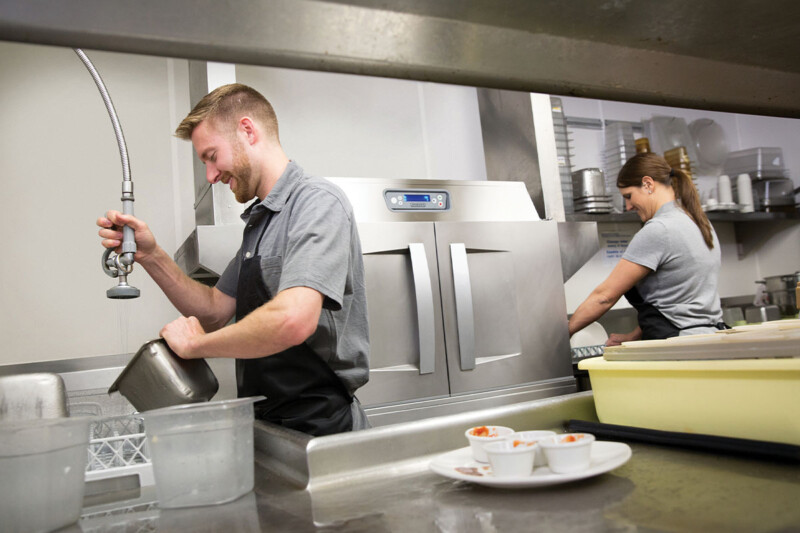 Equipment Comparisons
Forget steamy dishrooms; some of the newest rack conveyors improve environmental comfort and reduce overhead costs.