How to Attract and Retain Kitchen Staff During the Great Resignation
  3 Tips from Restaurant Industry Experts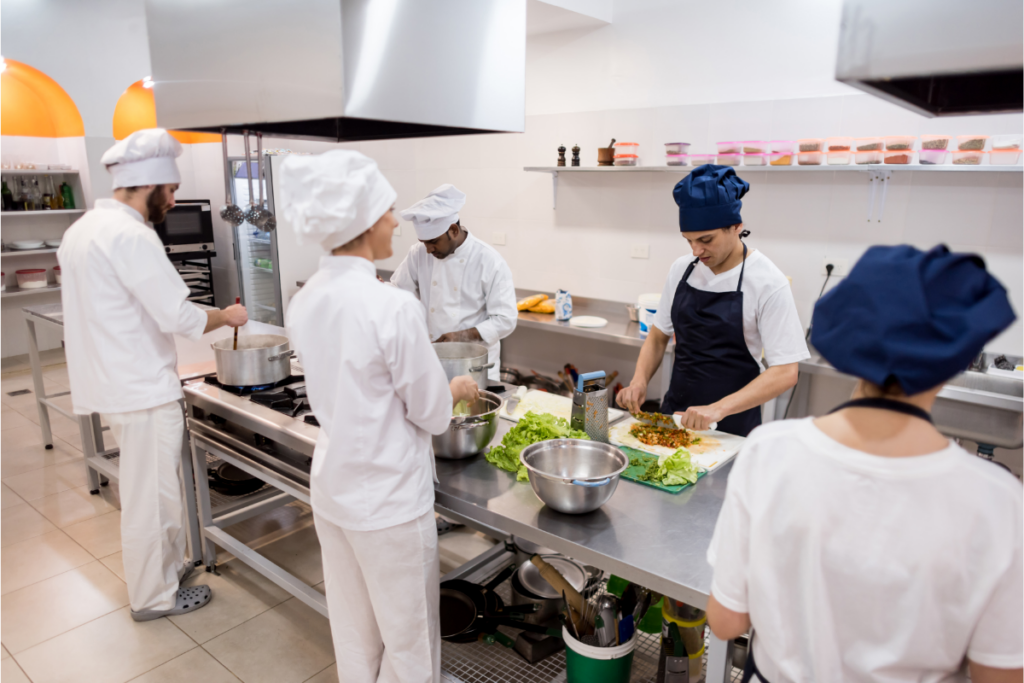 After two grueling years, COVID-19 restrictions on indoor dining are lifting and customers are hungry to eat out.  That's great news for restaurant operators, but they're now facing a different challenge. Customers are coming back, but employees are not, or at least not at the levels operators say they need to run their restaurants. What's happened?
The 'Great Resignation' spiked when 8.9 million Americans quit their jobs between November 2021 and February 2022.  Industries taking the hit include Accommodation and Food Services, which saw almost 7% of America's food workforce walk off the job, leaving nearly a million job vacancies and restaurant operators scrambling.
Navigating the "Big Quit"
Many restaurant workers, who lost their jobs during COVID-19, have chosen to leave the industry all together.  No one knows that better than Chef Gregg Brickman, Corporate Executive Chef at Henny Penny, a global manufacturer of premium commercial foodservice equipment. "This is something the industry's never seen before, but it's been building up for a while. COVID was just the tipping point. People who had dedicated their lives to restaurants, me included, found themselves unemployed when the restaurants they were working for closed. So, out of necessity, they had to pivot, and many found other jobs that were more stable and paid better."
So, how can operators better position themselves in this competitive space?
#1: Embrace Easy-to-Operate Equipment
"The difficult, dirty or dangerous jobs are the ones nobody wants to do," says Josh Frank, Director of Product Strategy at Henny Penny, which has been at the forefront of developing equipment designed to solve some of the industry's biggest challenges.  "With product development, we're always focused on innovative equipment solutions that eliminate or greatly reduce the '3-D' tasks."
Frank points to Henny Penny's pressure fryers as ideal examples of easy-to-operate equipment.
"We have fryers today that will filter automatically after every cook cycle, that can filter at the press of button, that can automatically lift baskets in and out of the oil. And all of those things reduce the amount of labor it takes to operate that piece of equipment."
#2: Prioritize Turnkey Training
Another key to improving the employee experience is simplifying and streamlining training. "From a training perspective, whether I'm a franchisee, general manager or store manager, I need to be focused on doing what I can to simplify my employees' on-the-job experience," said Pete Krause, Director of Training and Digital Assets, Henny Penny. "We don't want to frustrate or make life any more complicated for employees than it needs to be, and with many pieces of our equipment, when you make a purchase, we provide startup training on site. So, we're right there with you and your employees to make sure they understand how to use the equipment."
It doesn't stop there. Krause knows that turnover is a challenge for restaurant operators. In addition to on-site startup training, the company's fryers and combi ovens come equipped with full-proof prompts built into the controls. "The prompts are going to walk you through step-by-step how to do different tasks. The controls automatically prompt you and then confirm every step is completed before you move on to the next step."
Henny Penny also provides customers with easy-to-understand wall charts that feature visual step-by-step operating instructions. And, Krause says any of the company's 90+ distributors are also available to provide 24/7 assistance to customers.
#3: Trust Tech, BUT Remember: Employees are Still #1
Another consequence of COVID-19 and the labor shortage is the rapid-fire demand for automated foodservice equipment. "COVID and mass layoffs really lit a match and accelerated the pace of change everywhere, but especially in the restaurant industry, where we're seeing significant staffing challenges," says Frank.
One significant change that customers may notice, is the integration of robotics, which are doing everything from flipping burgers to serving diners.
Some of Henny Penny's customers are using the company's fryers in conjunction with robotic arms. Frank says while robotics is the future, a lot is still being done on the equipment level that's going to continue to help operators.
Today's labor challenges are something Frank says have been on Henny Penny's radar for quite some time. He says that's why the equipment Henny Penny engineers isn't just designed to last, it's also designed to reduce the amount of labor it takes to operate that piece of equipment.
Chef Brickman says while robots are here to stay, they'll never replace the human touch. "You're always going to need workers to ensure quality and consistency, but most importantly, a robot can't care. They lack the personal touch that diners experience when they walk into their favorite restaurant and are greeted with a warm smile or personal 'hello' from a server who remembers them. That's the personal touch you get with people, and that can't be replaced."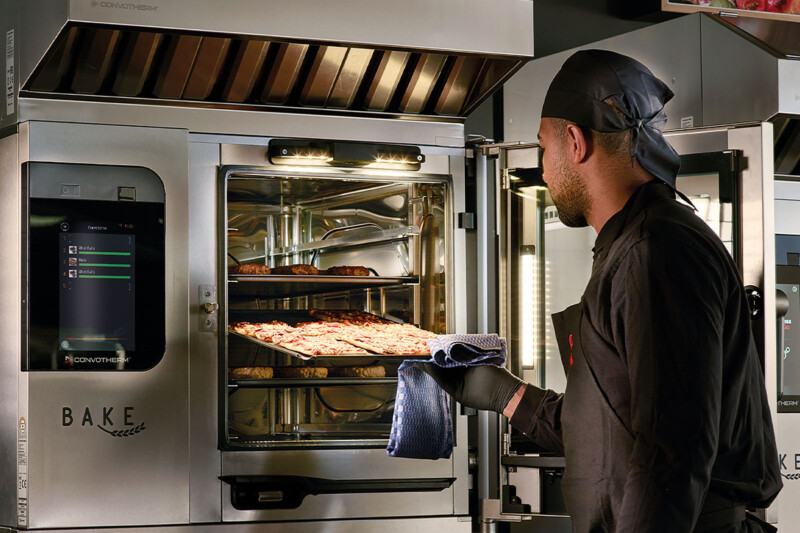 Combi Ovens
Today's combi ovens are smarter and more energy efficient, reducing the need for skilled labor and cutting utility costs.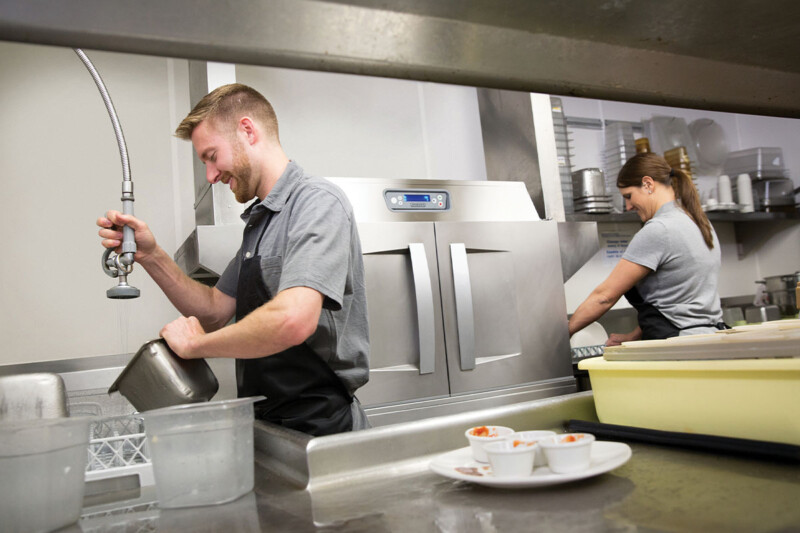 Equipment Comparisons
Forget steamy dishrooms; some of the newest rack conveyors improve environmental comfort and reduce overhead costs.