How To Spec Kitchen Robots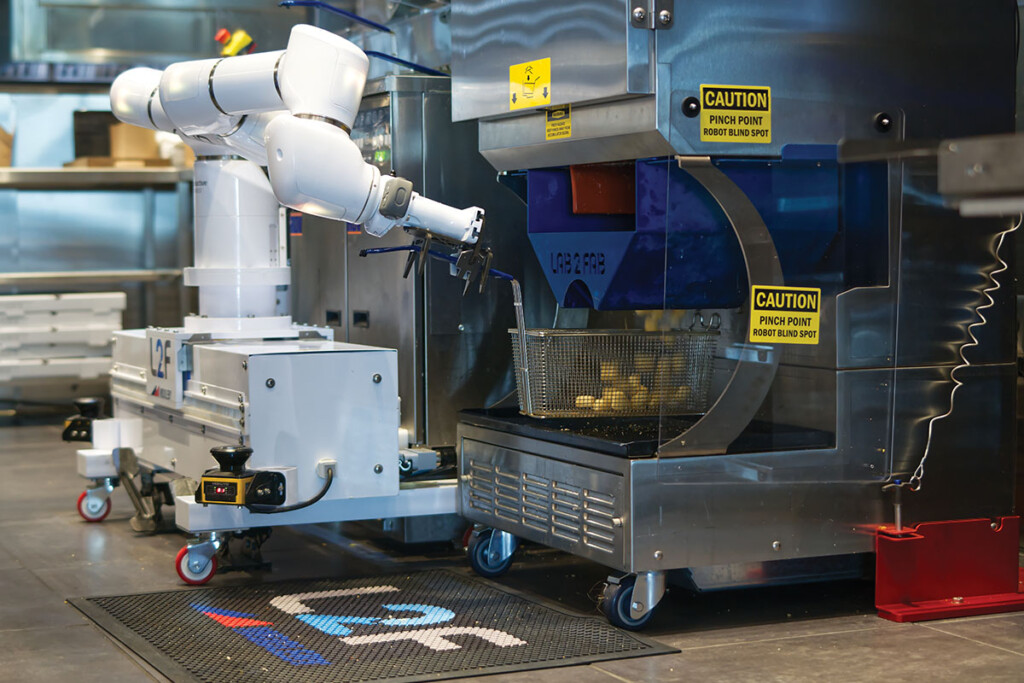 Robots are flipping burgers, making sushi rice balls, operating fryers, baking bread, mixing drinks, assembling pizzas and even serving customers. These smart, automated solutions offer a high-tech way forward for labor-strapped operators.
"Our ultimate goal is to provide full-service robotic solutions for the back-of-house, from prep line to serving line," says one manufacturer.
Adding a robotics component to your operation requires upfront homework. Some things to consider before investing include a menu analysis, training time and workloads, system flexibility, cost and maintenance.
First up, does your menu's sales volume lend itself to a robotic helper? "The 80/20 rule—i.e., 80% of sales comes from 20% of the items—makes a good starting point," says a maker. "Automating the two or three [top-selling] items versus the whole menu [will be more cost- and labor-effective]."
Next, consider training times and workloads. Tasks that are repetitive, time-consuming or require much upfront training may be good candidates for robotics. In the case of sushi, "it can take two to three years to become a proficient sushi chef. With a robotics-enhanced machine [that forms cooked rice into consistently sized balls], you can [sidestep] training times," says a maker of sushi robots.
Examine the flexibility of the system and what footprint it would need. Some units are modular and can expand as needed. Others require a full installation from the start. You'll also need to choose between collaborative or standalone systems. Collaborative robotic solutions, (i.e., "cobots"), allow humans and robotic equipment to interact with each other in the same workspace. Noncollaborative robots do their own thing, but make use of adaptive learning.
"Look for a robotic solution that can adapt to your existing kitchen equipment— and to your team," a manufacturer advises. Analyze the return on investment through the lens of labor savings, efficiency boosts and customer satisfaction. "Based on what we've worked on with many customers, ROI is between six and nine months," says one manufacturer. Another maker is seeing ROIs of less than a year for some customers.
Think about whether to lease or buy. Leasing will include monthly fees or charges but offers a lower cost point to get started. Buying will be pricier at the start but competitive with leasing over the long run.
And be sure to check out the supplier's training and maintenance arrangements. "Evaluate what partner you're working with," says a maker. "Are they well established? Do they have an established service network? How accessible are they? If the robot goes down, how long will it take to get it back up and running?"
ROBOT COMPANIES
Some manufacturers of robotic solutions include the following:
ATOSA
atosausa.com
AUTEC
sushimachines.com
LAB2FAB
lab2fab.com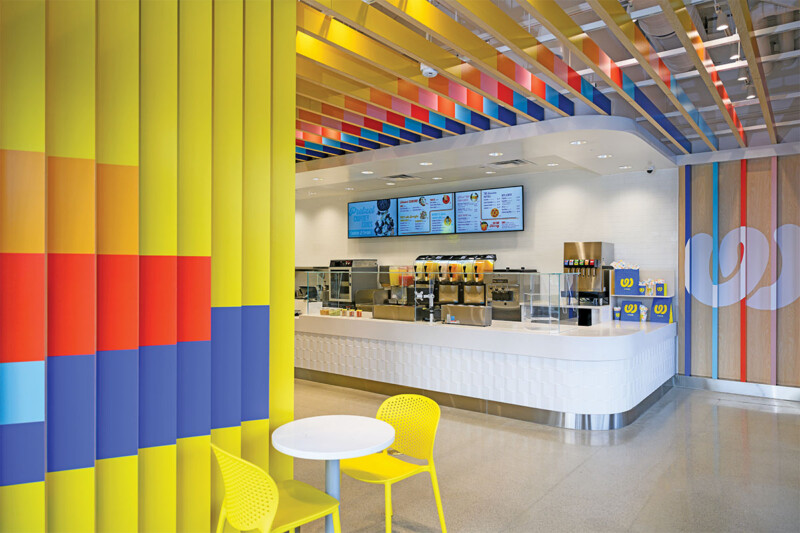 Kitchen Design
Wetzel's Pretzels, the multiunit bakery of shopping mall fame, now offers its soft pretzels and more at street-side through its latest concept.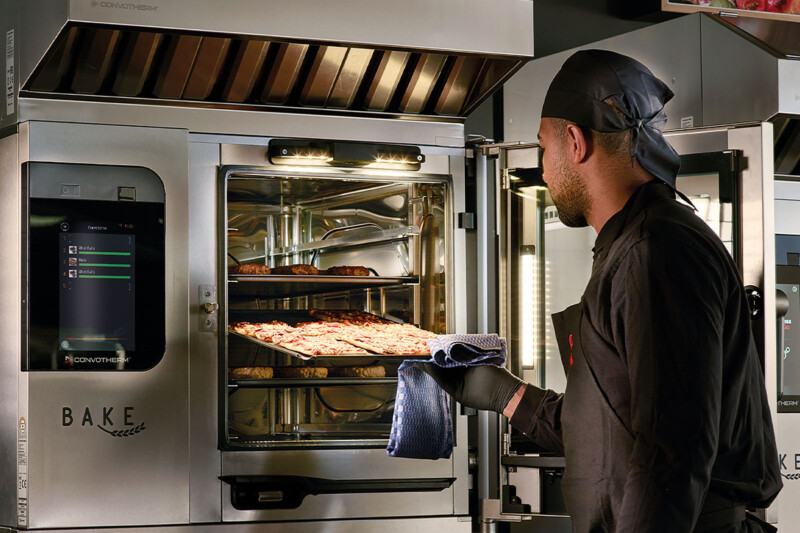 Combi Ovens
Today's combi ovens are smarter and more energy efficient, reducing the need for skilled labor and cutting utility costs.