How To Spec Mobile Cooking Stations
Highly customizable and versatile, mobile cooking stations can amplify an operation's image and abilities, but you have to know where to start.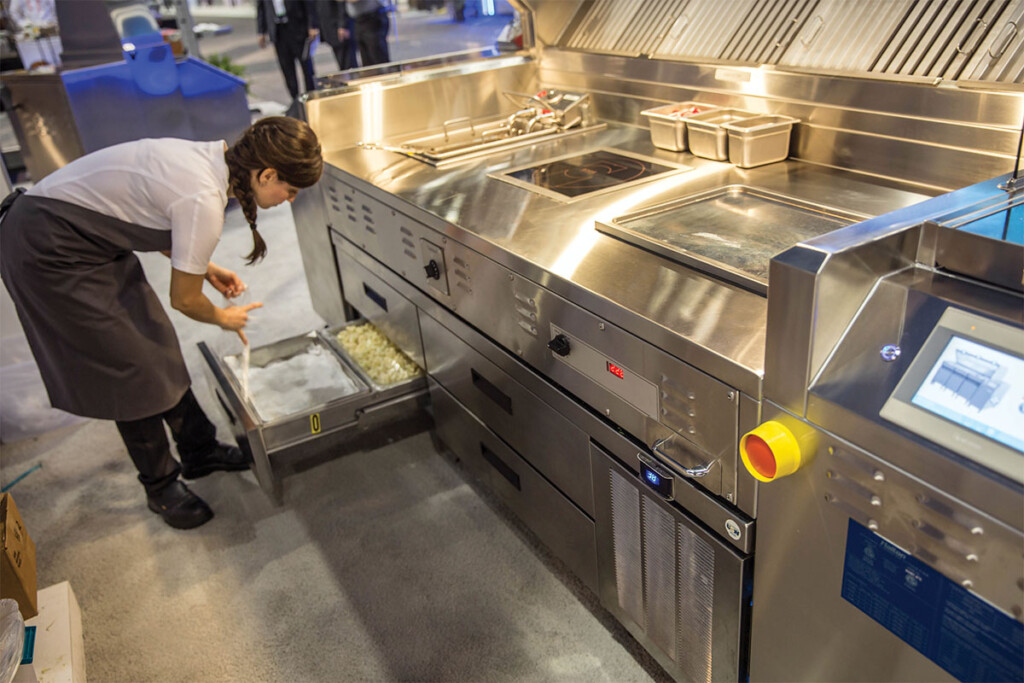 From stadiums to high schools, Veterans Affairs or senior living facilities and beyond, mobile cooking stations are on a roll.
While these self-contained, movable units can deliver on various menus in most locations, the uses and needs of operators vary greatly.
To get the unit that fits your specific situation, manufacturers recommend doing your homework on the following:
Consider the possibilities. First, sketch out your station's desired menu(s) and throughput, as well as your budget. Once you know what you're cooking, consider the equipment. Options include hot and cold wells, induction ranges, griddles, broilers and fryers. One maker's unit offers 39 possible electric cooking application combos, with a maximum of four appliances. A drop leaf to give more prep space or store a POS, overhead mirrors (popular for teaching at VA centers and schools) or spotlights for visual appeal, shelves or doors for storage below and push handles for easy transport are just some of the options available. Another unit's top can extend outward or fold in for use as a table or, say, a carving station. "You might just initially go online like so many shoppers do today and go, 'I want this one,' but you might not even realize that there's so many other add-ons," says one maker. "When you're making that initial investment, make sure that you're considering every little thing."
Know your power capabilities. Though stations' customization options abound, many add-ons add to power needs, too. In fact, one maker recalls begging an eager-to-buy client for a walk-through with an electrician only to find there wasn't enough power on-site. For those who can only power a 120-volt station, there are certainly options. One manufacturer's site lets you start your search with voltage breakdowns (120 or 220), but all makers are plenty knowledgeable on power requirements; let them help.
About downdraft filtration systems. Manufacturers offer downdraft filtration systems, but operators must check local requirements for fire suppression and hoods. "We can't guarantee you that you won't need a hood; it's always going to be totally up to your local inspector to make that final determination," says a maker whose units have induction cooktops. "But there is a good chance if you use that downdraft filtration system that you're not going to get a full-on hood." Another maker's model that can feature fryers and more, meanwhile, has a hood as well as a five-stage filtration system to remove smoke and grease, mitigating odors. They urge operators to verify the sound level, particularly in sensitive areas (like a museum). Though this unit also has a built-in fire suppression system, this maker urges operators to mind local requirements that may call for a standby fire extinguisher.
A note on maintenance. Filter changes mark the most important maintenance need to keep cooking odors at bay and more. One maker simplifies this with an IoT platform, enabling remote monitoring. "You can then send an email or text out indicating that 'you know you're coming up on like 80% filter use; it would be a good idea before your next event to go through a maintenance cycle.'" A built-in touch screen also issues alerts.
Where are you going? If your unit is headed outdoors, consider semi-pneumatic tires, which are more resistant to the elements. You also may want larger casters if you're traveling over challenging thresholds. Further, don't overlook the unit's size. One maker's 101-in.W unit requires two transporters, while another manufacturer's smaller model can fit in a passenger elevator, making rooftop use a breeze. Also consider where you'll store the unit.
Take the time to consider the bounty of options and requirements surrounding these units, and you're sure to find a model that goes the extra mile.
MOVERS AND SHAKERS
Manufacturers of mobile cooking stations include:
HALTON
halton.com
LAKESIDE
elakeside.com
SPRING USA
springusa.com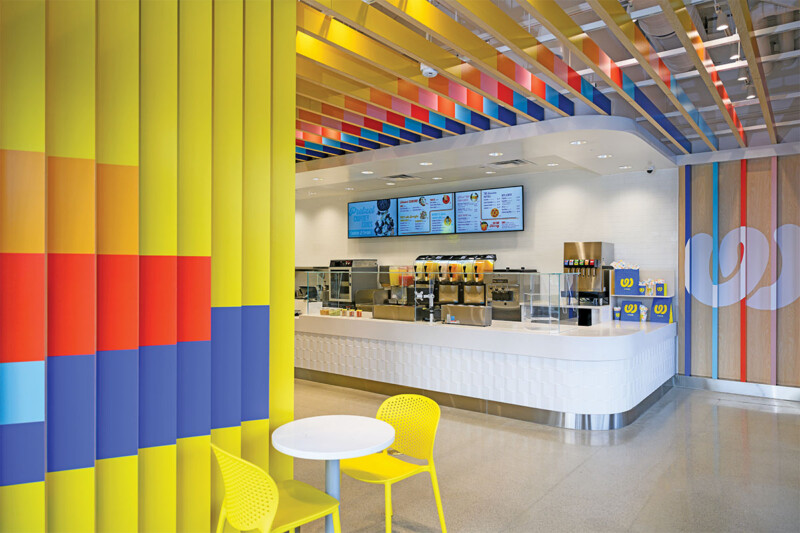 Kitchen Design
Wetzel's Pretzels, the multiunit bakery of shopping mall fame, now offers its soft pretzels and more at street-side through its latest concept.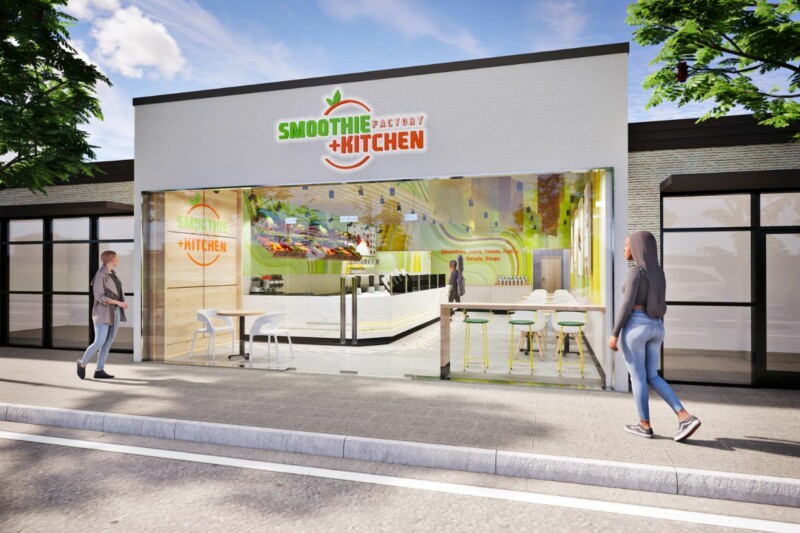 Design Trends
Originally a juice bar concept, the brand will lean on this equipment to offer guests grilled "folds," toast options and salads.