MAFSI Barometer Shows 'Continued Strong Recovery' in Q3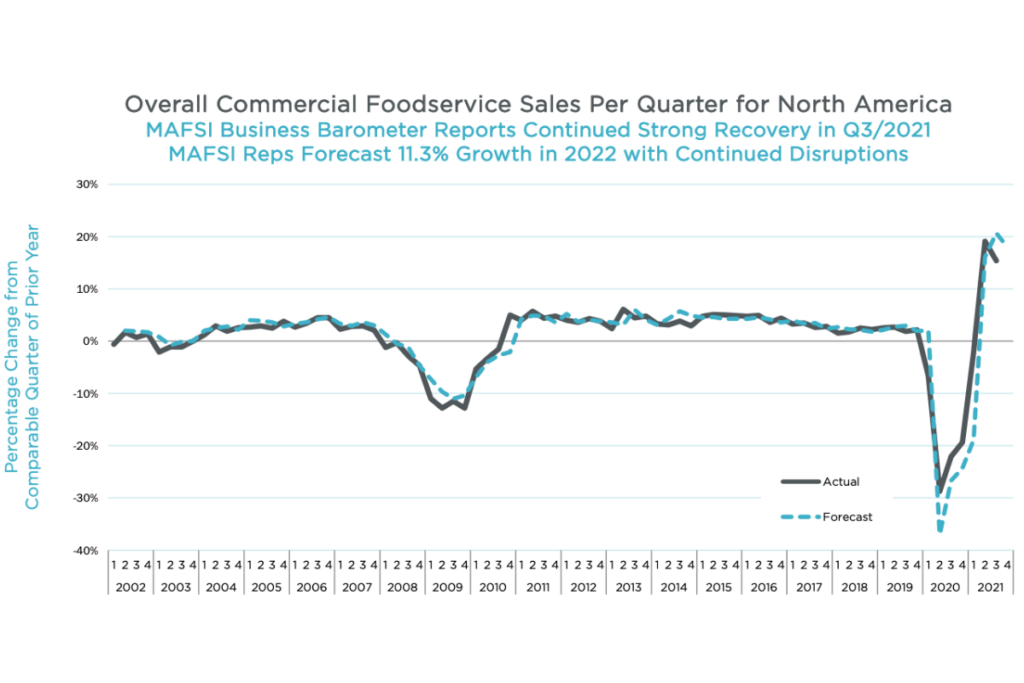 MAFSI's latest "Foodservice Business Barometer Report" indicates the industry is continuing to improve, as third-quarter sales rose 15.4% compared to the third quarter of 2020 when sales fell 24.4%.
While this didn't quite hit the forecast increase of 20.7%, MAFSI says the industry showed continued strong recovery and predicts the market will "continue its rebound from the dismal 2020" with a year-over-year gain of 17.9% in the fourth quarter of 2021.
For 2022, MAFSI forecasts 11.3% growth as disruptions continue, which would put the market slightly above pre-pandemic levels.
Such disruptions include persistent supply and demand issues, as the relationship "is still out of balance as waves of COVID-19 and its variants continue to play havoc with normal order fulfillment parameters, particularly regarding pricing and availability."
However, MAFSI representatives predict backlogs will gradually decrease, and order rates will return to "historic industry growth rates" as manufacturing capabilities expand.
"Only time will tell how long this de-escalation will take to unwind and whether pricing will hold as demand normalizes," says the report.
A closer look at Q3
As for the breakdown of Q3 sales by category, tabletop led the way with 19.4% growth, followed by equipment (15.7%), supply (13.2%) and furniture (8%).
Breaking down equipment by subcategory, food preparation equipment saw the most growth year-over-year at 21.1%, followed by primary cooking equipment (17.9%), refrigeration and ice machines (16.3%), serving and holding equipment (13.2%), washing and waste handling equipment (12.3%), storage and handling equipment (11.5%) and ventilation equipment (8.1%).
Quoting and consultant activity was up in Q3 compared to Q2, with 60% more quoting activity and 48% more consultant activity.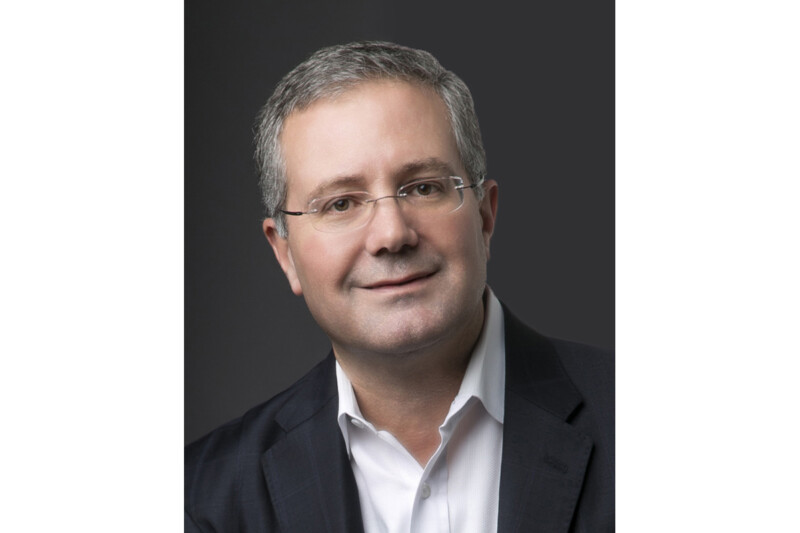 People
From summer to fall, the industry seems busier than ever, but there's lots to look forward to.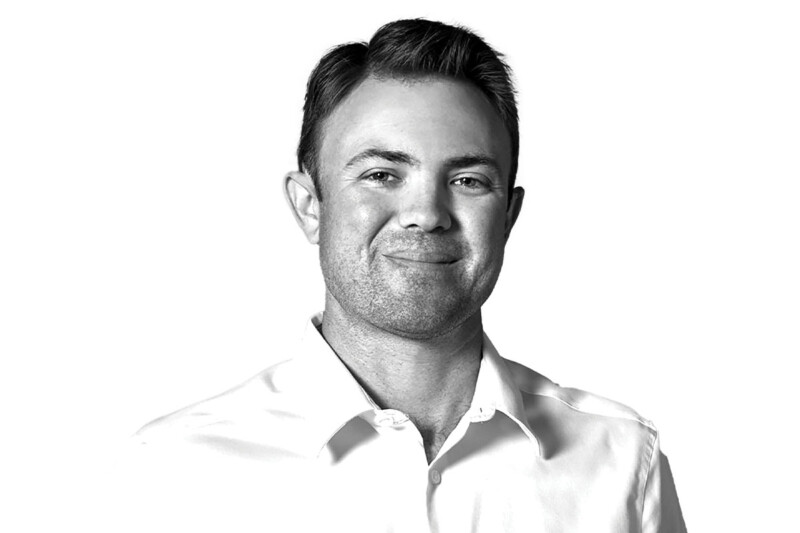 People
The vice president of Florida-based Coastline Cooling shares his business philosophy, thoughts on volunteering and why ice machines are cool.