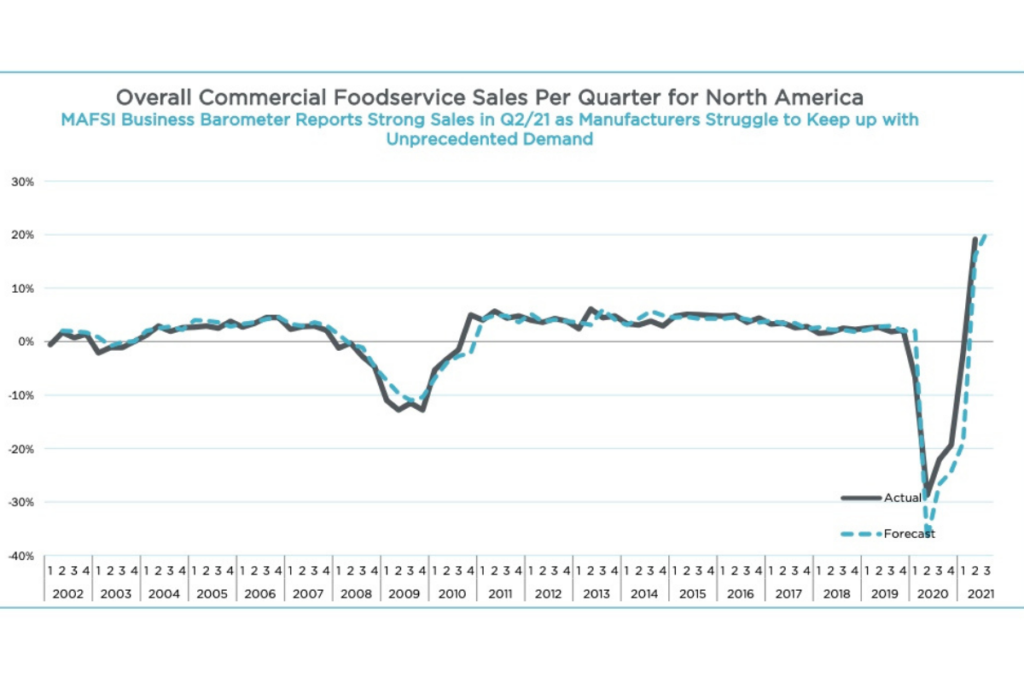 MAFSI released its second-quarter Commercial Foodservice Business Barometer today, and it shows overall sales exceeded expectations.
According to the barometer, sales in the second quarter of 2021 climbed 19.1% over the second quarter of 2020, a jump from the projected increase of 16.1%. MAFSI expects a strong third quarter as well, with projections at 20.7% over the third quarter of 2020.
However, MAFSI expects these increases to begin to taper as the "spread of the delta variant has greatly delayed a return to normalcy, particularly in the areas of corporate dining, tourism, business travel, hotel bookings and conventions."
MAFSI said a slowdown in restaurant reservations, along with a decrease in new hirings in the hospitality industry, are more signs of an upcoming deceleration. These challenges, coupled with long lead times "as manufacturers struggle to keep up with unprecedented demand" and escalating prices, point to continued difficulties ahead. However, MAFSI noted, "[e]ventually, supply will catch up with demand."
Q2 Breakdown
By category, the tabletop segment showed the biggest increase at 32.5%, followed by 18.1% in supplies, 17.7% in equipment and 15.9% in furniture.
All regions reported sales increases when compared to the second quarter of 2020. Canada saw the biggest increase at 31.6%, followed by the West at 23.7%, Northeast at 21.2% and the Midwest and South at 15.4%.
Looking ahead, MAFSI predicts continued increases in all regions, with the Northeast leading the way with a 26% growth forecast.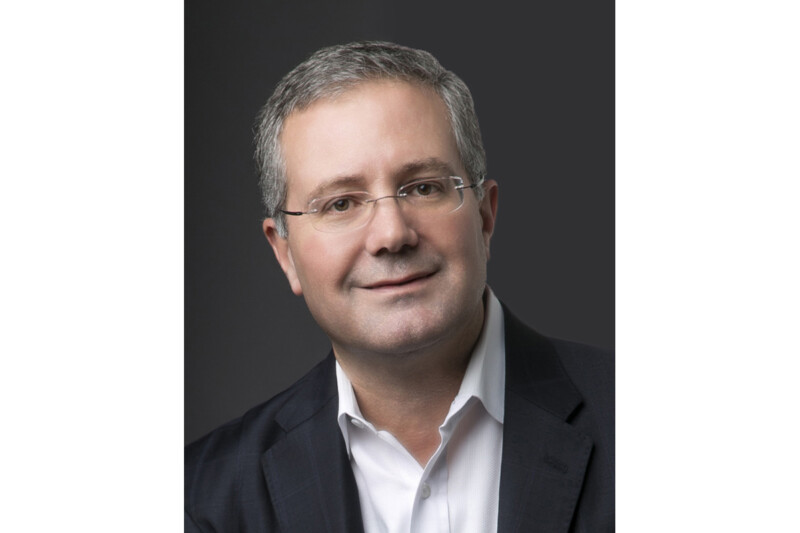 People
From summer to fall, the industry seems busier than ever, but there's lots to look forward to.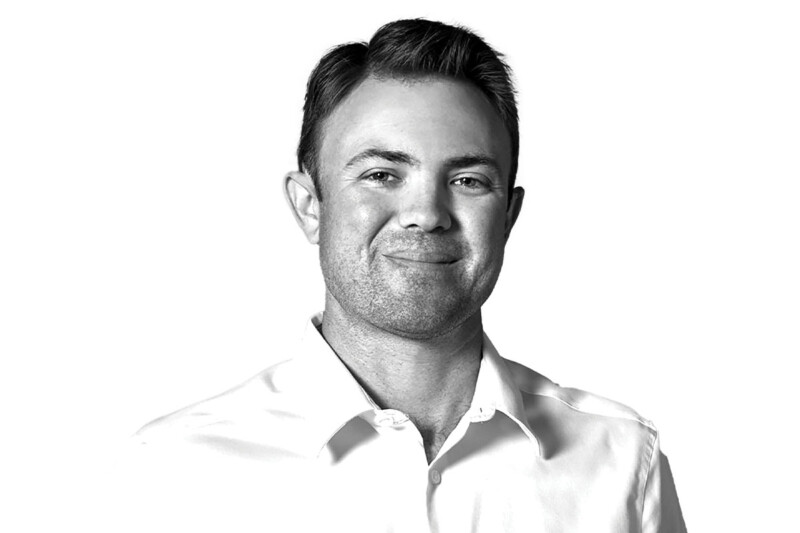 People
The vice president of Florida-based Coastline Cooling shares his business philosophy, thoughts on volunteering and why ice machines are cool.