New California Legislation Makes Pandemic-Era Modifications Permanent
Operators can continue serving alcohol in outdoor dining settings and selling alcohol with to-go orders.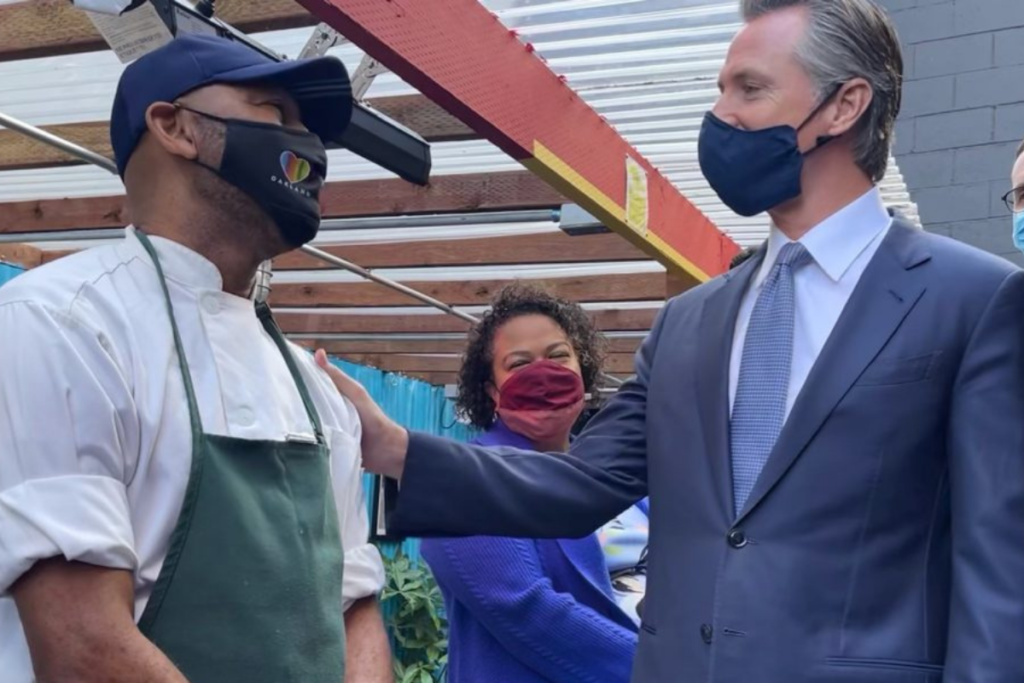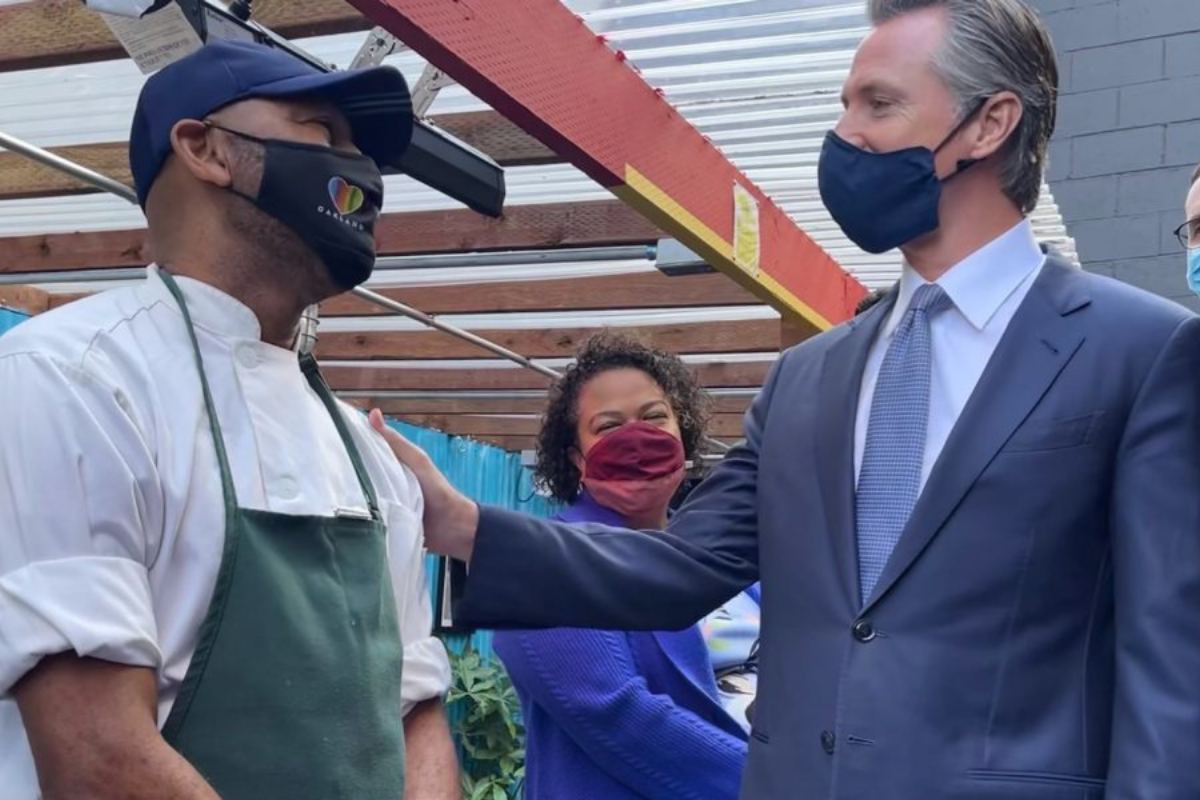 Restaurants have gotten creative when it comes to finding ways to serve customers alcohol outside amid the pandemic, and thanks to new legislation, California operators will be allowed to keep up these pandemic-era adaptations permanently.
On Friday, Oct. 8, California Gov. Gavin Newsom signed legislation that allows restaurants and bars to continue to serve alcohol in expanded outdoor dining settings, allows carryout restaurant meals to be sold with alcoholic beverages and increases the number of times a catering permit may be used at the same location.
"These innovative strategies have been a lifeline for hard-hit restaurants during the pandemic, and today we're keeping the entrepreneurial spirit going so that businesses can continue to create exciting new opportunities and support vibrant neighborhoods across the state," says Gov. Newsom, who signed the legislation at an Oakland, Calif., restaurant, in a press release.
The California Restaurant Association (CRA) praised Gov. Newsom and members of the legislature for providing a "less bureaucratic way" for restaurants to continue to adapt.
"These measures taken together will help restaurants get back on their feet and provide more choices to consumers whose lives have changed dramatically since the beginning of the pandemic," says California Restaurant Association President and CEO Jot Condie in a press release. "As restaurants endured and recover from another dip in indoor dining business due to the delta variant, this legislation will build much-needed opportunity and confidence."
Here's a look at the bills that were signed into law:
AB 61 provides flexibility so that restaurants can expand outdoor dining with alcohol service and continue to serve local communities. This includes a streamlined process for restaurants to obtain proper permitting without additional permits and financial hurdles.
SB 314 mirrors AB 61 in that it ensures the public can continue to dine outdoors with alcohol. The legislation also allows greater usage of existing catering permits at the same location each year. By increasing the number of times a catering permit can be used at the same location, "SB 314 will be helping accommodate additional methods for safe dining and entertaining options," according to the CRA.
SB 389 allows restaurants, bars, breweries and wineries that sell food to offer to-go alcoholic beverages with food orders through Dec. 31, 2026. The legislation builds on the Department of Alcoholic Beverage Control's regulatory relief that was announced in June that extended the sale of to-go alcoholic beverages with food deliveries through the end of the year.
"The ability to order a drink with a takeout meal, order a drink in an expanded outdoor restaurant space or receive greater use of a catering permit are welcome reforms. They will assist restaurants as they seek to stabilize and increase options to serve the dining public," says Condie.
The CRA expects expanded outdoor dining to continue to be critical for many community restaurants.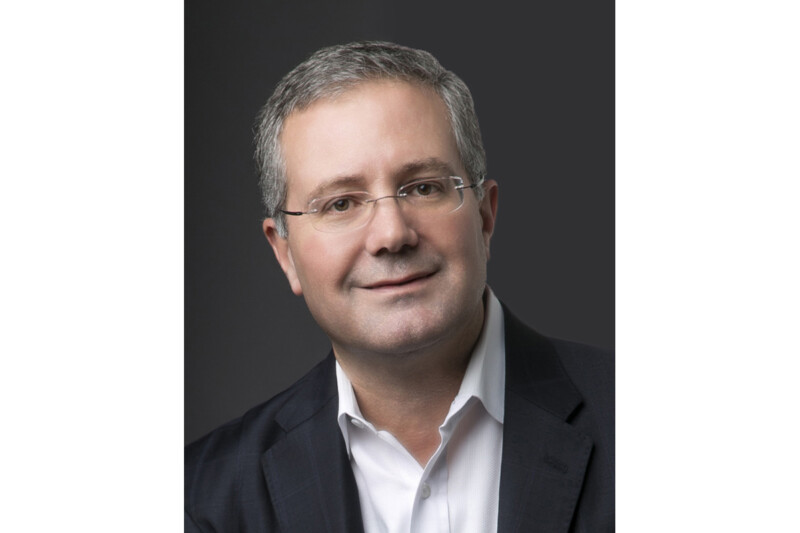 People
From summer to fall, the industry seems busier than ever, but there's lots to look forward to.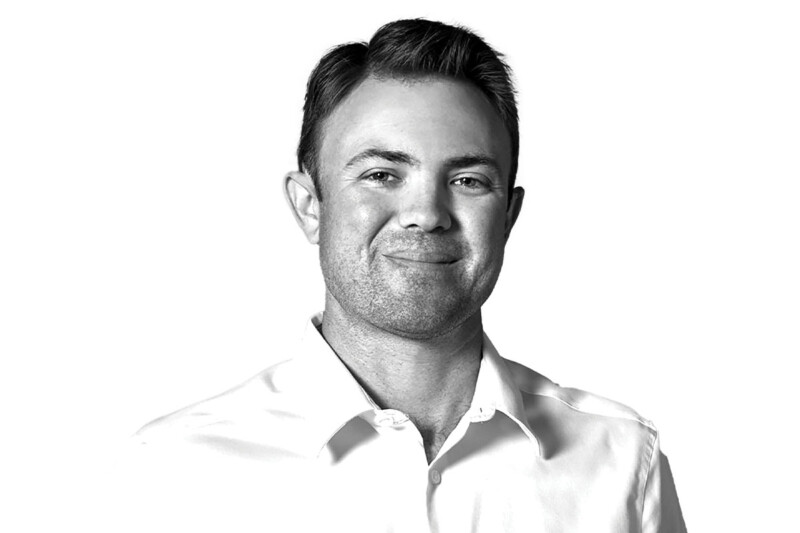 People
The vice president of Florida-based Coastline Cooling shares his business philosophy, thoughts on volunteering and why ice machines are cool.